Close More Legal Clients with Video Marketing
•
Published on
August 9, 2022
•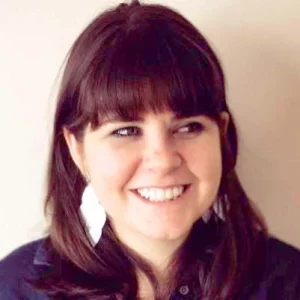 Video marketing is a great way to go if you're a law firm looking to boost your business. Creating informative and engaging videos can educate potential clients, build trust, and convert leads into paying clients. However, video marketing can be tricky - it's important to know what you're doing if you want to see results.
This blog post will give you a crash course on video content marketing for law firms. We'll cover what video marketing is, how to create an effective video marketing strategy that will help capture the attention of a prospective client, and how to measure your results. By the end of this post, you'll have everything you need to get started with video marketing for your law firm's legal services.
Video marketing is the process of creating and promoting videos to achieve business goals. These goals can include increasing brand awareness, generating leads, or converting leads into a new client.
Creating a video marketing strategy can seem daunting, but it doesn't have to be. By following these steps, you'll be on your way to creating a video marketing strategy that works for your law firm.
Why Video Marketing for Lawyers is Worth the Investment
Video marketing is an excellent way for law firms to engage with prospective clients, convey complex legal concepts, and prove that they are knowledgeable and trustworthy. Law firms can attract more clients and boost their business by creating informative and exciting videos.
When creating your video marketing plan, you need to consider how to engage, build trust and convert leads. Video can be a powerful legal marketing conversion tool, helping you turn leads into clients. You can plug videos into a current email marketing strategy or add them to a service landing page to generate leads.
Online Video Content is a Great Medium to Educate and Engage

You can use videos to address a client's pain point effectively, explain a complex legal concept, and describe your services. You can establish credibility and expertise in a video and show your personality. By making informative and interesting videos for your target audience, you can attract more customers, boost your business, and have your law practice stand out in a crowded marketplace.

Not everyone wants to read an in-depth article or skim for the answer to the question. Instead, a potential client may gravitate towards educational videos, or an explainer video, on the topic. Prospective clients are more likely to prefer less-quality, authentic video over high-quality video that appears artificial.
Videos Help People Get Familiar With You

Video helps people gain trust with you by providing a more personal and relatable experience than a text-based marketing tactic. In video, you can explain your personal background, why you went to law school, and discuss your passion for your law practice and why you provide the legal services that you do. This type of content helps people get to know you and trust you as a legal professional.
Videos Can Convert Prospects into Leads

Law firms looking to convert leads into clients can use video marketing plans to a significant effect. Video is a great way to show potential clients what you can do for them and how to help. You're generating trust and respect in every video you share that highlights your demeanor and expertise.

Video testimonials are a great way to show potential clients that you're an expert in your field and have helped others succeed and overcome adversity. By featuring video testimonials on your website or social media channels directed at your target market, you can increase confidence in your firm and help convert leads into clients.

Video is a powerful marketing tool that can help a law firm close more clients. Creating informative and engaging videos can educate potential clients, build trust, and convert leads into paying clients. Now is the time to start if you're not using video in your digital marketing strategy.
How to Create Your Law Firm Video Marketing Strategy
When creating your video marketing strategy, it's important to start by defining success and how you'll measure ROI. This will help you determine what type of video content to create, where to promote it, how to allocate a marketing budget, and how to measure your results.
What is your audience looking for when they watch your video? Consider creating videos that are middle of the funnel, conversion-focused, and at the bottom of the funnel.
1

Define Success and How You Will Measure ROI for videos

You can measure success in many ways. You could track video views, leads generated, or even new business conversions. The important thing is to determine what you want to achieve with your video marketing campaign and track that metric accordingly.

Goals to set with video marketing:
Drive traffic to

your law firm we

bsite

Qualify prospects

Gene

rate new business lea

ds
Metrics to Support Your Marketing Goals
View count -

This is a general health marker of how well the video is performing.

Engagement -

These stats will show how long people watched your video and if they watched the entire video. This can inform future video content.

Traffic to your website -

You can report referral traffic if you post videos on YouTube or another platform.

Conversion rate -

Calculate this metric by analyzing the percentage of traffic your video generated and converted.

Cost per Conversion

-

If you are using video in advertising, you can calculate your return on ad spending by dividing the video's conversion rate by its cost per conversion.
Before you start producing videos, you need to know how effective your law firm's video marketing campaign will be as well as how to assess the results per your goals.
2

Use the Marketing Funnel to Guide Video Concept

In creating video marketing content, it's important to think about the target market you're trying to reach. Some videos are great for generating awareness and introducing new prospects to your law firm. In contrast, others are more conversion-focused and meant to turn leads into paying clients.
Awareness: Top of the Funnel
Video content that generates awareness for your law firm can help introduce new prospects to your business. Videos that are funny, interesting, or informative can help attract attention and introduce viewers to your brand. Your awareness videos should be based on discovery rather than converting leads.
Awareness videos also help in increasing the audience, and the key metric to measure here is video views.
Consideration: Middle of the Funnel
Now that you have a general idea of what video content you should produce, it's important to consider the middle of the funnel. Videos that are conversion-focused can help turn leads into paying clients.
These videos should be educational, helpful, and persuasive. They should also be relevant to the services your law firm offers. Conclude your video with a call to action that encourages viewers to visit your website and explore your offering or additional published content/videos.
The most important measurements when evaluating a video are click-thru rate and viewing duration.
Conversion: Bottom of the Funnel
Conversion-focused videos at the bottom of the funnel are designed to turn leads into paying clients. These videos are persuasive and relevant to the services your law firm offers.
When creating a video for the bottom of the funnel, it's important to keep in mind what you want the viewer to do after watching the video:
Do you want them to contact your firm for a consultation?

Fill out a form on your website?

Call your office?
Make sure your call to action is clear and easy to follow. You should also include a sense of urgency in your call to action.
The key metric when creating conversion films is clickthrough rates and conversions.
3

Familiarize Yourself with the Video Creation Process

Now that you understand the basics of video marketing and how to measure its success, it's time to create your video.
Generate Video Ideas and Create Outlines
Before you start filming, we need to do some video planning. This can be done by brainstorming topics relevant to your law firm that will interest your target audience. You can also look at what your competitors are doing and try to create unique and different video content.
A successful video format looks like this:
Introduce yourself, your law firm, and your practice area

Give an overview of a topic

Discuss a common pain point or question people have around this topic

Showcase examples of how you'd address said issue or question

Conclude by offering a call to action and signing off
You and your marketing team can plan for your video style at this stage.
Create a video production schedule
This will help you track which videos need to be filmed and when they need to be published. It's also important to outline or write your video script. This will help ensure that your video is on-brand and consistent with your law firm's messaging.
Filming Your Videos
You don't need fancy video equipment to start filming videos. You can simply use your phone or computer.
When filming, make sure you have enough light. Natural light is best, but if that's not an option, you can use lamps or overhead lights. If filming on the phone, use a tripod or stable surface to avoid shakiness.
Next, pay attention to the audio. The video should be easy to hear and understand. Try to film in a quiet, controlled environment to avoid audio interference. If there is a lot of background noise, it will be difficult for viewers to focus on the video.
Make sure you speak clearly and at a normal volume. If you're filming indoors, you may want to use a microphone to ensure the audio is clear.
Video Editing and Adding Captions
Once you have all of your video footage, it's time to start editing. This is where you will add captions, music, and any other special effects. You don't need to be a seasoned video editor. There are many cheap and user-friendly apps for people new to editing films, especially if filming and editing on your phone.
It's important to add captions to your video for accessibility. This can be done with a text-to-speech program or by hiring a captioning service.
Publishing Your Video
After your video is edited and captioned, it's time to publish it. You can post your video on your website, social media, or a video hosting platform such as YouTube.
Hosting videos on YouTube allows law firms to reach a large audience with their video content. YouTube is the world's second most frequented search engine. Law firms can ensure that potential clients easily find their entire library of videos by hosting all of their videos on their YouTube channel. In addition, hosting videos on YouTube allows firms to embed videos on their website or blog, which can help increase website traffic and video views.
Videos are a popular medium on social media because they have increased audience engagement. Try editing your full video into digestible videos for your law firm's social media marketing platforms like LinkedIn, Twitter, or TikTok.
4

Measure Your Results

Remember our goals from above? Well, now it's time to collect the data and start measuring our results. This will help you determine which videos resonate with your target audience and what content speaks to your audience.

You can use your data to inform your next video campaign.
Popular Video Formats for Law Firms and Where They Fit in Your Marketing Strategy
Find the perfect type of videos to promote your services.
Attract Clients

At this stage, videos should address clients' problems and suggest possible solutions. These videos aim mainly at increasing visibility and building confidence among viewers. Because of your desire to gain more viewers for your video, you might be more interested in engaging emotions.

Examples of videos that attract audiences are as follows:
Short videos

that highlight your law firm's personality

Thought leadership videos

that offer a unique perspective on a new idea

Brand videos

that share your law firm's values and mission

Explainer videos

that provide tips for solving your audience's pain point
Animated Video Explainers
Animated video explainers can be a great way to introduce potential clients to your law firm. They are engaging and easy to understand and can help simplify complex legal concepts.
Interview-Style Explainer Videos
These are a great way to personally connect with prospective clients. These videos can set the tone for your firm and services. In these videos, a lawyer or other representative from the firm sits down and explains a legal concept in a simple, easy-to-understand way.
Engage Leads

Once you have video content that is both informative and engaging, it's time to start engaging with leads. Video can be a powerful tool for lead generation.

Examples of videos that convert leads are as follows:
A webinar filled with tactical advice

Common case results

Testimonials of customers with relatable stories

In-depth explainer and how-to videos

Landing page promotional videos
Testimonials
Video testimonials represent one of your most important types of videos — it shows past or present satisfied customers describing a positive experience with their product. Honest personal reviews of customers are far superior compared to what a company would say because they give you social proof that you are accountable and honest.
Close and Delight Customers

You took the case, but a video is another great tool that improves the post-conversion stage in your retention and referral marketing strategies. Even after taking the case, your goal is to continue to provide high-quality information to your customers.

Consider your client as your biggest fan and referral source. This kind of video encourages people to evangelize your services. Your first chance for happiness begins directly with purchase. Make a thank-you video to welcome people to our community.

Examples of videos that thank your clients are as follows:
Testimonial videos

of customers with relatable stories

Culture or brand videos

that sell viewers on your quality of service

Personalized videos

that welcome clients to the firm

Evergreen videos that explain each process of a client's matter
Onboarding Clients
Take a page from your favorite software companies, and incorporate video into your onboarding process. Create a video repository where you and your team explain the different stages of their case. You can build out a library of videos to cater to clients who prefer self-service or have any questions about the process. Develop videos that span the client lifecycle from intake to settlement.
Close More Leads with Lawmatics
Video marketing is a great way to engage and delight your prospective clients. By providing high-quality video content, you can help them understand complex legal concepts, prove that you're knowledgeable and trustworthy, and show them how your product could benefit their business.
Using video in your marketing strategy is a great way to set yourself apart from the competition and build relationships with potential clients. Optimize your client intake with the Lawmatics customizable dashboard. You provide excellent video content, and we provide the tools your team needs to track prospective leads through every step of the client journey.
See how Lawmatics works today.