Employee Spotlight: Anna Gasperlin, Customer Success Specialist and Avid Yogi
•
Published on
March 23, 2021
•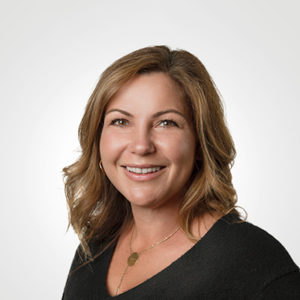 Employee Spotlight: Anna Gasperlin, Client Success Specialist and Running Enthusiast
What is your role at Lawmatics, and what does your job entail?
I am a Client Success Specialist. Once a new customer signs up for Lawmatics, I walk them through setting up their account and work closely with them to build out their automations, forms, reports, etc. They'll contact me if they have any questions during their onboarding, as well as throughout the entirety of their time with Lawmatics.
How did you end up working for Lawmatics?
I originally met Matt and Roey at another startup. It was my first job after college and my first time working in the tech industry. I must have done something right because they invited me to come interview for Lawmatics once they started hiring for Client Success.
What's the best part of your job?
The people—both teammates and clients. I am lucky to work with such kind people who challenge me and encourage me every day.
What challenges have you faced or opportunities you've uncovered working remotely during COVID-19?
Not having to spend time commuting has given me so much more free time. I've mostly put that time toward running and I'm proud of my increase in mileage over the last year. The biggest challenge has been only being able to work with my coworkers virtually. We're normally talking and collaborating in the office together, so I miss spending the time in person with them!
Where are you originally from, and how did you end up in San Diego?
I'm from Minnesota and I moved out to San Diego for college. I was pretty determined to move somewhere warm and near the beach as soon as possible.
What do you like to do when you aren't working?
To name a few of my favorite things, I like to run, hike, practice yoga, and drink IPAs. I also practice silks at a circus studio and recently started teaching aerial yoga at an outdoor yoga studio.
What is a fun fact most people may not know about you?
I've been a vegetarian for the majority of my life. I very recently started eating some meat and ate my first burger at the age of 25.
What is the one thing you can't live without and why?
My Garmin running watch. It holds me accountable to make sure I'm hitting my mileage goals every week. Plus I'm a nerd and love checking in on all my running stats and figures.
Do you have a favorite saying, quote, or personal mantra, and if so, what is it and why?
"What you seek is seeking you."
I view this as a reminder to put energy into the things that spark energy and passion in my own life and to not waste any energy on the things that are not serving me in return.
Can you walk us through your "Aha" moment—the moment when you realized how powerful the Lawmatics platform is for lawyers and law firms?
I remember Matt first demonstrating the Automations feature for me, and within about a minute of entering my information in the system as a Potential New Client (PNC), I could sign a fee agreement sent to me via text, receive a personalized welcome email, and saw that this was all easily tracked on the law firm side. It was a no-brainer that the possibilities were endless with Automations.
Based on your experience, what words of wisdom or advice do you have for legal professionals looking to help their law firms win more business, impress clients, and be more efficient?
If you can invest a little extra time in getting your email templates, drip campaigns, and Automations set up, it will end up not only saving you mountains of time down the road but also result in more business and happier clients. I think it can be hard for firms who have never used email campaigns to get going with the setup, but once you do it is so worth it.