Employee Spotlight: Connor Brown — Fierce in the club, the kitchen, and Lawmatics Implementation
•
Published on
April 21, 2022
•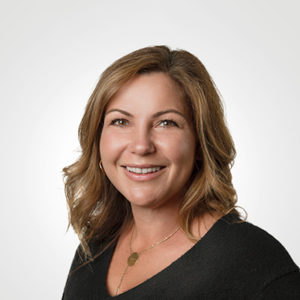 What is your role at Lawmatics, and what does your job entail?
I am an implementation specialist. I work closely with firms to help them effectively and efficiently tackle the set-up process from building automations and creating workflows to engaging clients — from lead capture to closing!
How did you end up working for Lawmatics?
I was planning on getting some work experience prior to pursuing law school and saw a job posting from Val, one of our Lawmatics team members. We both graduated from UCSD so I applied.
What's the best part of your job?
The best part of my job is that it's never a dull day: whether working with firms directly on calls or working behind the scenes, I feel a sense of accomplishment when I hear how much our clients love our platform!
What new thing did you discover about yourself during the pandemic?
That I really love cooking!
Where are you originally from, and how did you end up in San Diego?
I am originally from Aliso Viejo, just a few miles up the coast from San Diego. I went to UCSD for undergrad and fell in love with the area.
What do you like to do when you aren't working?
I enjoy cooking, listening to music, drawing or painting, and hitting the slopes during the winter. Every so often you will see me at the beach playing spikeball.
What is a fun fact most people may not know about you?
I have one less rib than everyone!
Tell us about one of your craziest SFW experiences.
I was fishing off the coast of Catalina and caught a giant Pacific Black Sea Bass… had to let it go but it was a struggle to reel in!
What is the one thing you can't live without and why?
I cannot live without music. Every good story needs to have a soundtrack.
Do you have a favorite saying, quote, or personal mantra and if so, what is it and why?
"When in doubt, twerk it out"
— Me
Or
"The way I see it, if you want the rainbow you gotta put up with the rain"
— Dolly Parton
Can you walk us through your "Aha" moment - the moment when you realized how powerful the Lawmatics platform is for lawyers and law firms?
The moment I realized how powerful Lawmatics can be as a tool for firms was when I fully understood Automations. Automations can help cut down on the tedious tasks of following up, setting reminders and sending out forms/documents. These tasks take up time, so when we can automate that process you save time while also saving the client's time!

Based on your experience, what words of wisdom or advice do you have for legal professionals looking to help their law firms win more business, impress clients, and be more efficient?
The best way to engage your clients and really stand out from the crowd is proper engagement. If you can get them hooked, then reeling them in is a breeze. Ensure you have a good intro because first impressions matter!