Employee Spotlight: Diogo Beda, Lawmatics' Form Master and Bug Crusher
•
Published on
August 25, 2021
•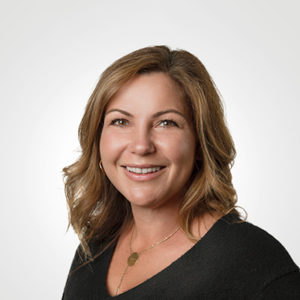 What is your role at Lawmatics, and what does your job entail?
I'm a software engineer. My main activities are developing new features and fixing bugs on existing ones. Since joining Lawmatics, I've taken Custom Forms as my baby and have been taking special care of it ever since. So, if you see something new or something broken on forms, I'm your guy.
How did you end up working for Lawmatics?
I knew Fred, one of Lawmatics' founding engineers, for quite some time. We both live in Goiânia, so we've met a couple of times on meetups. I had just switched jobs when he told me Lawmatics was looking for engineers and I could be a good fit. But I decided to apply anyway because the opportunity was too good to pass: a very cool product with interesting engineering challenges, and I'd be working with friends.
What's the best part of your job?
I usually have two working moods: a monk and a berserker. When in monk mode, I love being as focused as possible on a big feature; it's like nothing else exists beyond that. On the other hand, when in berserker mode, I want nothing more than squash bugs left and right. My current record is eight bugs in one day.
What challenges have you faced or opportunities you've uncovered working remotely during COVID-19?
I have worked from home since 2014, so staying home most of the time was no news for me. But staying isolated in a tiny apartment with a wife and three dogs got a bit claustrophobic, so we decided to move to a bigger house. That's the best decision we've ever made because now we have plenty of space with an office just for me and another for my wife, a big backyard for the dogs (we even rescued another one in early 2021), and, best of all, no city noise!
Where are you originally from, and where do you currently live?
I was born in São Paulo, where my parents met, but we moved to Goiânia when I was five years old.
What do you like to do when you aren't working?
When not working, you can find me spending time with my family and dogs. We love to snuggle down on the sofa together and watch series (in the US, you call them shows). Beyond that, I love playing League of Legends with my friends and hacking on my own little side-projects.
What is a fun fact most people may not know about you?
I eventually want to open a small bistro/wine bar when I retire so I can spend most of my days cooking and eating.
What is the one thing you can't live without and why?
A cup of coffee, definitely. It's probably an addiction already, but if I don't have a cup of coffee in the morning, my day is awful.
Do you have a favorite saying, quote, or personal mantra, and if so, what is it and why?
I have a terrible memory, especially for quotes, so I can't think of anything. But I've taken to heart many teachings of the Buddhist philosophy, such as accepting the impermanence of everything in life to avoid suffering.
Can you walk us through your "Aha" moment - the moment when you realized how powerful the Lawmatics platform is for lawyers and law firms?
My aha moment was when I realized that you could trigger anything from everything that happens in the system with automations. That's so powerful to boost productivity and avoid manual tasks.