Employee Spotlight: Eric Nelson - From Chopping Trees to Closing Deals
•
Published on
March 14, 2023
•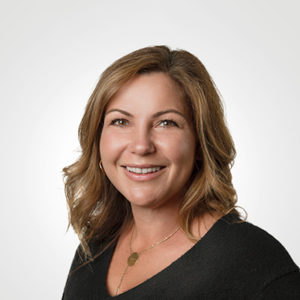 What is your role at Lawmatics, and what does your job entail?
I'm an Account Executive at Lawmatics. My job entails conducting demonstration calls of the Lawmatics platform to law firms and highlighting how our legal CRM can help them be more efficient and organized with all their non-billable admin workflows (such as client intake, running marketing campaigns, and client follow up). I then follow up with firms I've had demo calls with to provide them their Lawmatics quotation and get them signed up to start using the platform at their firm.
How did you end up working for Lawmatics?
After moving to San Diego for another job that ultimately didn't pan out, I applied for a Sales Development Rep role at Lawmatics, and was fortunate enough to receive an offer. From the first few weeks at Lawmatics, I could tell that the company's inclusive culture was the type of work environment I could thrive in, and the growth trajectory of the organization was something I wanted to be a part of.
What's the best part of your job?
Identifying just how valuable and helpful our platform can be for attorneys. It's really rewarding to offer a software tool that has a very strong, tangible value in the time savings and organizational capacity that Lawmatics brings to law firms of all sizes and practice areas.
Where are you originally from, and how did you end up in San Diego?
Boston, MA. I moved to San Diego in August 2021 to take another job, which fortunately didn't work out, as my leaving that company led me to Lawmatics!
What do you like to do when you aren't working?
Snowboarding, playing basketball, hiking, going to the beach, checking out live music, watching tv/movies, reading some sci fi or historical fiction, and exploring new cuisines.
What is a fun fact most people may not know about you?
I once chopped down a tree, cut it into axe lengths, quartered those axe lengths, and built/tended to a fire overnight while completely isolated in the woods.
Tell us about an unforgettable experience that you've had.
Swimming at Jim Jim Falls in the remote Kakadu National Park, in the Arnhemland of Australia.
What is the one thing you can't live without and why?
Water, because it literally comprises the majority of me.
Do you have a favorite saying, quote, or personal mantra and if so, what is it and why?
"If you can't explain it simply, you don't understand it well enough" -Albert Einstein. For me, this quote sums up the essence of mastery of a subject or discipline.
What is your favorite thing about working for Lawmatics?
Working with my coworkers! Everyone at the company is a pleasure to work with and I consider many of them dear friends. We get our jobs done while keeping up a cheery atmosphere, and that dynamic in a workplace is indispensable in my opinion.
What's your go-to hype song?
"Killing In The Name Of" by Rage Against the Machine
Based on your experience, what words of wisdom or advice do you have for legal professionals looking to help their law firms win more business, impress clients, and be more efficient?
Automate non-billable admin workflows. The less time spent on following up with potential clients, gathering information and documents, and drafting retainer agreements/other documents, the more time that can be spent on billable tasks, and the more clients you'll be able to take on!