Employee Spotlight: Kaia Dobbs — Lawmatics Resident DJ, Hype Queen, and Top-Tier Account Executive
•
Published on
October 6, 2022
•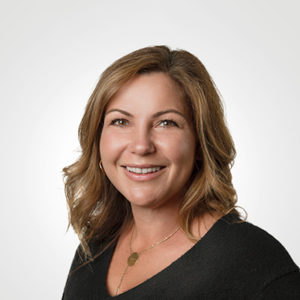 What is your role at Lawmatics, and what does your job entail?
I am an Account Executive, my job is to introduce the Lawmatics platform to prospective customers and provide them with a VIP experience in getting started!
How did you end up working for Lawmatics?
While I was finishing my undergrad, I was introduced to Lawmatics through our amazing SVP of Growth: Sarah Bottorff.
What's the best part of your job?
What I enjoy most about my job is that every day I am pushed outside of my comfort zone, which keeps me on my toes! Being able to use all aspects of my personality, creativity, and mind makes every day exciting.
What challenges have you faced or opportunities you've uncovered working remotely during COVID-19? ?
My appreciation for being around friends and family, and never taking a day for granted.
Where are you originally from, and how did you end up in San Diego?
I am originally from Oakland, CA. After going to school at UCSB, I decided to move to San Diego full time to be an in-office Lawmatician.
What do you like to do when you aren't working?
I love exploring new places, swimming in the ocean, hiking, and being outside in the sun. I love trying new restaurants, going out with friends and family, dancing, and traveling!
What is a fun fact most people may not know about you?
On a rainy afternoon, my co-worker Val & I started a resin craft business called House of Jushi. We make adorable coasters, shot glasses, and lots of fun things. Check it out at @houseofjushi on IG!
Tell us about one of your craziest SFW experiences.
Going on Dennis Rodman's yacht after a swift turn of events during a shabbat dinner…
What is the one thing you can't live without?
I cannot live without Tapatio hot sauce.
Do you have a favorite saying, quote, or personal mantra and if so, what is it?
"If you don't live your life, then who will?!" -Robyn Rihanna Fenty
Can you walk us through your "Aha" moment - the moment when you realized how powerful the Lawmatics platform is for lawyers and law firms?
Every time I see customers' faces when they see what we are able to automate through our platform, and the time that gives them back in their day.
Based on your experience, what words of wisdom or advice do you have for legal professionals looking to help their law firms win more business, impress clients, and be more efficient?
Don't be afraid to go outside of your comfort zone and take a leap of faith when exploring new tools to improve your law firm. No risk, no reward!