Employee Spotlight - Meet Rachel Koscil: Muay Thai Warrior and Customer Engagement Specialist
•
Published on
June 1, 2023
•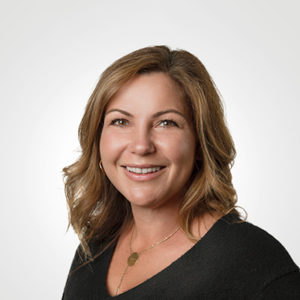 What is your role at Lawmatics, and what does your job entail?
I'm the Customer Engagement Specialist! This means that I get to proactively engage with our customers to ensure they're getting the best experience with Lawmatics. As our customers finish up with onboarding, it's my job to be a resource for them as they continue to use Lawmatics on their own. Even firms who have been using Lawmatics for a while are welcome to reach out for help!
How did you end up working for Lawmatics?
Our awesome recruiter, Monique, reached out to me on LinkedIn and I was hired as a Sales Development Representative. After working with the company for 6 months, I shifted to Customer Engagement. 
What's the best part of your job?
I love that I'm in the position where I can go the extra mile to make our customers feel special. Whether it's by sending a thoughtful card, some Lawmatics gear, or through a positive email exchange, it always makes my day. 
Where are you originally from, and how did you end up in San Diego?
I was born and raised in New York State (Go Bills!) then moved to Pennsylvania when I was 12, so I've always considered where I'm from to be split between the two. We travel a lot for my husband's job and we were lucky enough to settle down here!
What do you like to do when you aren't working?
I'm always looking for new things to try! Recently I've been into pottery classes, cold plunging and breath work, catching up on all of the books I bought in the past that are partially read, and starting a vegetable garden. 

What is a fun fact most people may not know about you?
I train Muay Thai with a fight team a few nights a week. I still haven't had my own fight, but I put in the work and always show up to cheer on my teammates in the ring.
Tell us about an unforgettable experience that you've had?
My husband and I had the opportunity to live in Hawai'i for a few years. It's tough to pick just one thing, but I would say the most memorable was kayaking to the Mokes from the boat ramp at Kailua beach. We hiked over the lava rock to the back side, and on our paddle back we got caught in the surf and capsized! Somewhere out there, there's a really cool fish wearing some Oakley's that we weren't able to recover. 
What is the one thing you can't live without and why?
I feel like this goes without explanation, but I always have water with me.
Do you have a favorite saying, quote, or personal mantra and if so, what is it and why?
Que sera, sera! (Whatever will be, will be).
As the office Virgo, it's easy for me to get caught up in small details. This is always a great reminder that not everything is in my control, and that's okay!
What is your favorite thing about working for Lawmatics?
This one's easy: my coworkers. The Lawmatics team is made up of the coolest, kindest, most hard working people and I love coming into the office.
What's your go-to hype song?
It's always changing, but right now it's Baianá by Bakermat
Based on your experience, what words of wisdom or advice do you have for legal professionals looking to help their law firms win more business, impress clients, and be more efficient?
The biggest piece of advice I can offer is to explore what's best for you and your practice and to fully engage during the onboarding process so you're best set up for success. Lawmatics is a game changer, and when it's set up right, you can provide a seamless and personalized intake experience for your clients that makes them feel cared for and valued right from the start.