How to Get the Most Out of Attorney-Client Relationships
•
Published on
January 25, 2022
•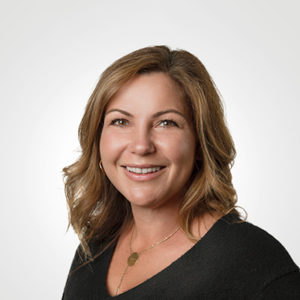 Believe it or not, the key to a successful law firm is more than just getting your clients the best possible outcome on their case. As a matter of fact, many lawyers don't win their client's cases, yet their clients are thrilled with them. Ultimately, it all boils down to the customer experience. Building strong connections with your clients through professional conduct will keep them returning for more business, and encourage them to refer you to their friends and family.
But if you fail to build that bridge, it won't just result in poor reviews, it will affect your revenue. It goes without saying that it's in your best interest to elevate the client experience.
Here are some of the best tips for getting the most out of your relationship with clients, streamlining client intake, and accumulating rave reviews.
1

.

Practice Diligence

Before anything, you have to practice diligence for your clients. So how do we define diligence in the context of client-attorney relationship? For starters, it means performing to the best of your ability when handling their case — being thorough, being transparent, and being as prompt as you can.

Beyond that, it's about keeping your clients' best interests in mind. In some cases, your client's best interests may clash with what's most convenient for you. And though a customer-centric mindset is the key to making happy customers, putting your clients at the center doesn't always mean putting them first. Going above and beyond for each client at the expense of your business isn't sustainable in the long-term. What you should strive for is finding a balance between keeping your client's satisfaction in mind and focusing on the best interests of your business. For many, finding this balance can be a challenge. However, a customer-focused mindset counterbalanced with a business mindset can be a virtue that will open many doors for you.
"Going above and beyond for each client at the expense of your business isn't sustainable in the long-term."
2

.

Pay Attention to Details

The devil is in the details. Attorneys are all-too familiar with this idiom. From your operational duties to your billable work, one seemingly minute overlooked detail could play a key role in your client's case or conflict. However, with so much on your plate, it can be challenging to stay on top of it all. From juggling your law firm marketing to responding to incoming lead inquiries to drafting up complicated contracts, lawyers have plenty to worry about that can make the minuscule details a blur. The great news is that you can avoid this limitation with the right tools; staying on top of details doesn't require more work. It's all about being resourceful.

Law firm client intake software, for instance, guarantees that your client's information is entered correctly — the first time. Rather than manually inputting your clients' information, client intake software pulls it directly from the client intake form and plugs it directly into your database, saving you time and eliminating errors.

Lengthy contracts and other critical, informational documents that can take hours to days to assemble manually. Legal document automation makes it possible to turn template documents into intelligent automated workflows, saving you hours a week on busy work.

With law firm automation tools such as these, not only do you ensure 100% accuracy on the details, but you also gain priceless time that you can focus on what matters most at your law practice — your relationship with your clients.
3

.

Manage Your Time Wisely

In a busy practice, every second on the clock is valuable. Making the most out of your time will increase your efficiency, avoid lawyer burnout, and in turn, create happier clients. To that end, accountability for your time is key. But without a baseline of how your time is being spent and how much you're allocating to administrative work, identifying opportunities to be more efficient becomes particularly challenging.

Consider, for a moment, the amount of time your firm spends on new client intake — sending fee agreements for signature, data entry, consultation scheduling, etc. You have no real way of measuring your current or potential efficiency without knowing how many hours you currently dedicate to that part of your business.

Lawyers looking to keep track of where their time is going turn to legal reporting software. An easy-to-read dashboard makes it simple to measure how productive you are, how many tasks you're completing overall, and where the problem areas lie. That way you know whether or not any improvements need to be made, and where, for instance, the holes in your client intake process are that should be addressed and improved. Goal tracking for law firms will ensure that you're aiming to deliver fast and consistent results for your clients, by keeping the ball continuously rolling on their cases.
"The most practical way to make each client feel like they're your only client is by employing legal technology."
4

.

Make It Easy To Get Ahold of You

One typical complaint that clients have about their legal counsel is inaccessibility; they seem impossible to get ahold of for legal advice or a quick legal question. This is understandable, of course, since lawyers are spread in 10 different directions at any given moment of a day. Yet, the foundation of a strong relationship whether in a law firm or elsewhere is communication; your ability to build a lasting connection depends on it. The more responsive you are, the more satisfied your clients are with your legal service. But, to be clear, this does not mean answering the phone for every client or replying to emails as they appear in your inbox — that's downright unrealistic. The most practical way to make each client feel like they're your only client is by employing legal technology to make them feel connected every step of the way.

Client intake software is capable of delivering an immediate response based on triggers of your choice. Whether a client signs up for a newsletter or fills out a legal client intake form, they'll get an automated reply almost instantaneously. Once they're a client, you can use tools like a client portal to grant them access to their case details 24 hours a day. They can log in with a secure link, view everything from calendar events, to important documents, and even send you a message.

But not all clients have the same communication preferences or access to technology. In addition to a client portal, you may also want to consider giving them multiple ways to communicate with you. Whether by email, a client communication portal, or SMS for law firms, it helps to have multiple options. The less you make your clients sit around waiting to hear from you, the higher your client satisfaction rates will soar.
5

.

Make Document Signing Simple

One of the biggest hiccups of the client intake process is getting documents signed. After all, asking your clients to print, sign, scan, and send back to you isn't always easy for their schedules. The easier you can make it for them, the more likely they are to be happy with your services.

Instead of asking clients to take multiple steps to get an important document back to you, allow them to sign electronically. Electronic signature for legal documents is an alternative and hassle-free way to sign documents. Not only does it make your clients' jobs much easier, but also yours. You can get the ball rolling much faster since clients can sign and send documents back to you from any device with an internet connection. Convenience is key.
6

.

Allow Them to Self-Schedule

There's nothing more frustrating than trying to find an appointment time that works for both you and your client. In many cases settling on something that accommodates both of your schedules can result in a long, drawn-out string of emails getting nowhere. Instead of dreaded email back and forths, avoid this limitation and allow your clients to schedule their own appointments. Simply sync your calendar to a CRM for lawyers with built-in automated appointment scheduling. Doing so will offer your clients visibility into your availability by the date and hour so they can choose the time that works best for them. Not only will you impress your clients with your modern approach to appointment setting, but you'll significantly lower your no-show rate and schedule conflicts.
7

.

Make Sharing Files Easy

Digging through emails trying to find the right attachment is exhausting, not to mention disorganized. Make it easy to send and receive critical case files and confidential information securely by sending links to your client where they can upload files directly to the client portal. Centralized storage eliminates the need to dig through multiple locations to find the right file, and makes you look much more organized and competent as a lawyer, further improving your client-lawyer relationship.
8

.

Offer E-Payment

The latest legal trends report shows that 65% of legal consumers prefer paying for legal representation online with a credit card. That being the case, it's safe to assume that many of your clients have the same payment preference. Rather than subjecting a potential client to an in-office visit each time they owe a balance on an invoice, make payments as quick and effortless as possible by offering e-payment.
Source: Clio 2021 Legal Trends Report
E-payments also make your life easier since you can effortlessly keep track of who has paid, and who still needs to settle up.
9

.

Keep Your Clients Engaged at Every Stage of The Client Journey

Keeping your clients engaged through personalized, scheduled and targeted emails is a must. Modern legal technology makes it easy to send automatic messages to clients each time they move from one stage to the next. However, one of the biggest mistakes that lawyers make is assuming that clients only need to be engaged during the potential and existing client representation phase. In actuality, former clients can be one of your biggest gold mines for more business. 75% of law firm business comes from referrals. So if your goal is getting more clients, understand that cutting off communication after a closed case is a major missed opportunity.

There's no time like now to engage and re-engage with existing and former clients. Whether you're sending a welcome email, or a happy birthday message to someone you worked with before, nurturing and engaging through targeted emails solidifies the client-attorney relationship and breeds more business.
10

.

Use Data to Measure Your Relationships

Don't take your customers' words for it — use data to measure whether your lawyer-client relationships are as strong as you'd like them to be. A great place to start is by tracking your client acquisition rate. Legal reporting software like Lawmatics shows you where your best clients are coming from, and what your prospective client retention rate is.

A low retention rate could be an indication that you need to make serious changes. You should also consider sending out surveys to your clients regularly. Feedback can be a wonderful tool for understanding what it is that your clients would like to see more or less of. Lastly, read your reviews regularly. If the majority of them are positive, then chances are you are doing things right. If you get one or two bad reviews, then chances are you're still probably doing things right. However, if the same issues continue to pop up across multiple reviews, then it's something that you should take into consideration.

The more that you can tune into what your customers are thinking and feeling through reviews paired with law firm data analytics, the better you can use that information to strengthen your client relationship.
11

.

Don't Bite Off More Than You Can Chew

At some point, you have to accept that you have a limited workload. In order to give each client the attention they deserve, be sure that you don't take on more work than you can realistically handle. Your clients are paying you to be committed. Spread yourself thin and it will be obvious to them that they are not a priority. By Identifying and sticking to an ideal caseload, you won't jeopardize their experience.
12

.

Practice Self-Care

Your commitment to a meaningful attorney-client relationship doesn't equate strictly to legal representation. Instead, think of it as the oxygen mask scenario on an airplane. Always tend to your own oxygen mask first before helping others with theirs. In other words, if you don't practice self-care, you won't be able to put your best foot forward for your clients. That's why it's important to take breaks when needed and get plenty of rest. Statistics show that lawyers are one of the most stressed-out professions and have a higher propensity to suffer from depression.

So, if not for yourself, at least practice self-care for the well-being of your clients. A burnt-out and overworked lawyer can't adequately represent their clients.
Make Each Client Feel Like They're You're Only Client With Lawmatics All in One Law Firm CRM Marketing Automation and Legal Intake Solution
When you're spread thin it's not always possible to stop what you're doing for a 10-minute follow-up call with every client throughout the day. That's why it's critical that you harness the power of the right legal technology to strengthen your relationships with your clients without the manual effort that comes with it. Lawmatics' marketing automation for lawyers, law firm CRM, and client intake solutions, not only connects you with new clients but stays in touch with your current and former clients, and elevates the client journey. Put your client relationships first, while Lawmatics takes care of the rest.
Are you ready to see how Lawmatics can help you nurture your relationships with clients, and enhance their overall client experience? Sign up for a free demo today!