Is There an AI Tool to Create Legal Documents?
•
Published on
November 7, 2023
•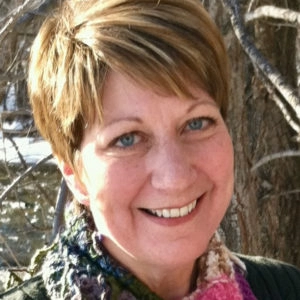 Yes, legal software typically includes AI tools that legal professionals can use to create legal documents. In fact, legal AI tools can be used in multiple ways in the legal industry – as long as they are leveraged correctly.
How is AI Used in Legal Technology?
Artificial Intelligence (AI) is increasingly used in legal technology to streamline processes, improve efficiency, and enhance decision-making for attorneys. Here are just some of the ways AI is currently in use in the legal industry:
Client intake. AI makes it easy for firms to create their own intake process and efficiently capture client information with client intake form templates.
Legal research. AI helps legal professionals find relevant case law, statutes, and precedents by searching and summarizing vast legal databases.
Workflow automation. AI automates routine tasks with visual pathways, step-by-step templates, time-triggered client action campaigns, and segmented follow-up messages.
Legal marketing. AI allows law firms to target potential clients with personalized marketing campaigns based on status, matter type, location, and more.
Email campaigns. AI-generated email campaigns to nurture and follow up with prospects are necessary for growing law firms.
E-discovery. AI supports the review of large volumes of electronically stored information (ESI) such as documents, emails, social media content, and other digital data.
Virtual assistants. AI-driven chatbots and virtual assistants handle routine client inquiries, appointment scheduling, and initial case assessments.
Due diligence. AI automates the review of financial documents and contracts during mergers and acquisitions to identify potential risks and liabilities.
Data analytics. AI-powered data analytics tools provide insights by tracking and analyzing the results of campaigns with built-in analytics and reporting tools.
Regulatory compliance. AI automatically monitors and interprets regulatory changes to help firms comply with ever-changing regulations.
AI provides significant benefits to the legal industry; however, it also raises ethical and regulatory challenges, including concerns about data privacy, bias in AI algorithms, and potentially impacts the employment prospects for legal professionals. As AI technology continues to evolve, it will likely play an increasingly important role in reshaping the practice of law.
What is an Example of AI in the Legal Sector?
AI is reshaping the entire legal industry, and many wonder how far its capacities will extend. Besides the uses mentioned above, other potential uses of legal AI being discussed include:
Is there an AI for legal advice?

Yes, AI-powered platforms and applications, often called legal virtual assistants or legal chatbots, provide legal advice and guidance. They are designed to assist individuals with common legal questions, explain various legal terms, and provide basic legal information and advice. However, AI cannot replace the expertise and judgment of a human lawyer.
Is there a legal AI like ChatGPT?

Although legal software platforms don't necessarily replicate the general-purpose conversational abilities of models like ChatGPT, they leverage AI and NLP to solve specific challenges within the legal industry. For example, in March 2023, CaseText launched its OpenAI-based tool CoCounsel, touting it as the "world's first reliable AI legal assistant." Some of the tasks CoCounsel can potentially manage include document review, legal research deposition preparation, and contract review.
Can AI predict the outcome of legal cases?

Predicting legal outcomes can be very valuable since it allows an attorney to decide whether to take a case, how much to invest in experts, or whether to advise clients to settle or litigate. AI algorithms can predict case outcomes and provide insights into legal strategies by analyzing historical case data. In addition, AI algorithms can assist judges in determining appropriate sentences by analyzing factors such as prior convictions and offender profiles.
Is There a Legal AI Tool You Should Leverage?
When used correctly, the best AI tools for lawyers will allow them to function more effectively and efficiently. For example, Lawmatics has launched its own artificial intelligence (AI) within the platform, becoming the first legal CRM to offer AI.
Known as LM[AI], Lawmatics' generative text tool is an intuitive and easy-to-use option available to all Lawmatics users. LM[AI] saves valuable time and helps lawyers put their best foot forward by automatically drafting suggested email content.
"
"This is the kind of breakthrough I really needed when I first started my own law practice. As attorneys, a lot of us actually like writing. But none of us like writer's block. With LM[AI], you never have to start from scratch."
— Matt Spiegel, Esq., CEO and Co-Founder of Lawmatics
Ready to learn even more about what Lawmatics LM[AI] can do for your law firm? Watch our LM[AI] Webinar today.