Prioritize the Best, Automate the Rest: The Secret to a Successful Law Firm
•
Published on
August 13, 2021
•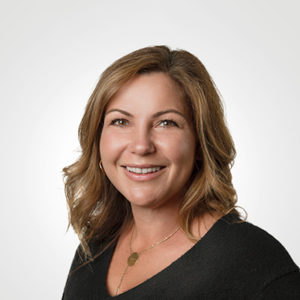 Comparing your own practice to the most successful law firms in your area can leave you wondering what their secret is. Maybe they have better connections, maybe they know some SEO tricks that you don't, or maybe they put something extra in their coffee— whatever it is, they're doing something right. It can be baffling to see other law firms in your area appear first on Google search results, while you struggle just to make it on the first page.
While it may seem like the recipe for success is some sort of secret enigma, the truth is the answer isn't as mysterious as you might think. Just like Dorothy realizes she had the way back to Kansas the entire time, the secret to scaling your law firm is right under your nose and you don't even know it.
If you're feeling like you're run down and burned out trying to keep up with it all, you're not alone. Statistics show that attorneys are some of the most stressed-out people on the planet due to the long hours and exigent workloads.
The great news for worn-out lawyers is that it doesn't have to be this way. Stop working harder and start working smarter by clicking your heels three times with these secrets to success.
Value time as money
The most successful law firms value time as money, so they don't throw it away frivolously and are constantly looking for ways to gain more time. One of the most laborious pieces of a lawyer's job is the client intake process. Onboarding new clients is tedious, and getting back to every inquiry your law firm receives either by phone call, legal client intake form, or email can feel impossible to stay on top of. A recent study showed that on average, law firms take over 3 days to respond to a message from a potential client. Since response time plays such a critical role in a client choosing your firm over another, leads need to be followed up with as soon as possible. Making a great first impression from day one means a timely response.
Yet, with all of the administrative tasks, consultations, and hearings, there simply aren't enough hours in a day. So, how are the most successful law firms keeping up with it all and maintaining five-star reputations? They rely on client intake software to automate for them.
Instead of manually taking each prospect's information and inputting it into your system, client intake software inputs it into your law firm CRM for you. From the moment a contact is entered into your system, they are meticulously tracked and automatically followed up with, shaving off hours a week that you can dedicate instead to what matters most in your firm.
Another time-consuming element of running a firm is creating complex legal documents that can take hours to days to complete. With legal document automation, you can assemble an attorney-client agreement with a few clicks by autofilling directly from your database. That means you can hand over client and attorney-client agreement directly after a consultation sparing yourself even more time.
Clients can easily sign contracts from wherever they are thanks to tools like an client e-signature tool which eliminates the need for printing and scanning. not only is it a time-saver, but it also eliminates the risk of human error that comes along with manually generating documents.
The more that you start to value time as money, the more time you will dedicate to what matters most in your practice.
Build your brand
If there's one thing that the pandemic taught us it's that businesses had to be adaptable to stand the test of adverse times. Social distancing measures forced lawyers to change the way they do business, most importantly, change the way that they found clients — online. Yet with so many firms competing for Google's attention, it's important that you know the right ways to differentiate yourself. Building your brand is critical for standing out to potential clients, and shining on Google.
Besides methods like establishing themselves on social media, and optimizing their website for SEO, the most successful firms know that the most efficient way to increase your brand's visibility is to rely on automated marketing. Law firm client intake software streamlines your marketing and puts it on autopilot so you can turn your attention towards profit-generating tasks.
Letting automation handle your marketing allows you to customize what goes out to who at what time based on triggers of your choosing. Automation tools like audience segmentation software target specific audiences based on characteristics, making them more likely to open the message. Rather than an all-in-one marketing approach, you can establish your brand by appealing to the right audience with a personalized delivery that creates brand loyalty.
Whether you're welcoming a new client or sending out a happy birthday message to a prior client, personalized messaging makes you memorable and keeps you top of mind for standing out as a law firm. Whether you're a solo practitioner or a mid-sized firm, automated drip email marketing like Lawmatics gives your firms' marketing a "big company feel" and establishes your firm as a modern and polished brand.
Know what's working — and what isn't
The most efficient law firms know that there is always room for improvement. There are constantly new opportunities for growth, and more places to find even more profitable clients. Although data is relatively new in the legal world, it's been around for quite some time in the business world. Legal reporting software makes it possible to track your productivity and see where the majority of your time is going. Identifying your weak points can help you make changes where necessary, and implement better time management.
Seeing your current client intake process from a bird's eye view helps you identify where your best clients are coming from, so you can turn your attention more towards those sources. A data-driven approach to client intake with goal tracking for law firms is essential for identifying holes in your practice and making improvements where it counts most.
Success starts with identifying what your goals are and tracking them with law firm reporting software. Lawmatics client intake software comes with built-in legal data analytics so you can easily set new goals and track them, helping you stay on top of your objectives. The right software makes it easy to read your data, providing the tools to improve your law firm's efficiency and take control where it matters most.
Make your clients feel connected to you
One of the most common complaints about lawyers is poor communication. Clients want to be updated on their cases without having to play phone tag. Leaving your client waiting around for your phone call for an update will quickly frustrate them and result in a poor reputation.
Yet with so much on lawyers' plates, it's hardly reasonable to expect lawyers to get back to every client as soon as possible. The only way to make clients feel connected to you every step of the way is to rely on client intake software to automate your follow-up for you. Client intake software gives your clients direct access to you, whether by SMS for law firms, email, or scheduling an appointment themselves, making them feel like they're talking to you every day when in reality, it's the power of automation.
Getting your clients great results in their case is important, but believe it or not, it's not all that goes into A positive customer experience. Believe it or not, there are plenty of clients out there who are thrilled with their lawyers despite not having gotten them the best outcome for their case. it all comes down to the client journey. If you can provide a positive experience for your client from the minute they first contact your firm all the way to the end of their case, you will successfully have delighted your clients.
The key to client delight is making them feel valued and acknowledged every step of the way. Each stage of the client journey is an opportunity to engage and delight. Workflow automation for law firms can help you deliver a powerful client experience that makes each client feel like they're your only client.
Stop tolerating no-shows
We've already gone over how time equals money, so it goes without saying that losing time on client no-shows is a huge waste of resources. One of the biggest causes for client no-shows is a lack of a systematic client intake process. Software like Lawmatics makes consultation scheduling easy from the first step. While manual appointment scheduling involves a lot of emails back and forth trying to find the best time that works for everyone's schedule, Lawmatics automated appointment scheduling allows your clients to do it themselves.
It's easy to schedule their own consultations by selecting the time and date that works best for them. It's as simple as sending them a link to your schedule that shows only the dates and times that you want them to see. Not only does it make it easy for clients to schedule themselves without the hassle of lengthy back and forth, but automation sends out reminders to you and the client, making sure that no one forgets the important event. Just say no to losing time that could have been spent on something more valuable.
Prioritize referrals
Referrals are one of the greatest tools you have for generating new business. So, make it easy for your clients to refer you to their friends and family!
The client journey is broken up into three phases: intake, active matter, and former client. There is a considerable amount of client attention surrounding the first two stages, yet by the third stage the majority of law firms taper off.
Unfortunately, what these law firms don't realize is that 75% of law firms' business comes from referrals. Don't stop the relationship once the case is closed or you'll be overlooking a huge opportunity for growth.
Just because your client's case is closed doesn't mean you shouldn't continue to engage them. Continue to send out law firm marketing materials, send them a happy birthday message, or send them updates about changes in your law firm. The idea is to stay in their minds so the next time they have a friend or family member looking for legal services, you come to mind first.
Beyond client referrals, you should also look for referral opportunities with other businesses. Start thinking like a CEO and consider what sort of businesses may be a great source for finding clients. Identify who and where your ideal client is, and figure out how you can network and build relationships with the businesses they go to. The more you start to think like a business person, and not just like a lawyer, the more you start to value the importance of referral through networking. There's no such thing as too much visibility for your law firm. Get out there and rub shoulders with everyone — you never know who your next client could be!
Prioritize the best, and automate the rest with Lawmatics
Lawmatics platform automates the entire client intake process making your clients feel like you're connected to them every step of the way. Not only is time money, but time is also freedom. The more you can automate, the more you'll free up your schedule for what matters most in your practice. The more you have the freedom to turn your energy towards your clients, the closer you'll be to building a five star reputation that Google lists on top.
Stop running your practice through tedious manual processes like spreadsheets and email back and forths that eat up your time and resources, and start seeing every minute as valuable.
"Double down on what you're best at and automate the rest."

— Jordan Ostroff
Making the switch to law firm client intake software will save you so much money and time that you're actually losing money by not automating. Best of all, Lawmatics can save you time in multiple areas - from document automation to time and billing software.
Are you ready to see how Lawmatics legal CRM system and attorney intake software can help you scale your law firm by driving new and repeat business? Sign up for a free product demo today!