What is Meant by Marketing Automation?
•
Published on
October 3, 2023
•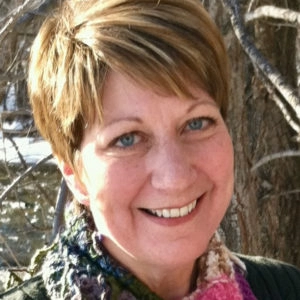 The law firms that respond to leads first typically turn them into clients. Unfortunately, lawyers tend to be slow when responding to incoming leads. A recent lawyer response study found that of the 967 participating law firms, 33 percent did not respond to the researchers' lead form submissions at all. As a result, these prospective clients often go elsewhere. However, law firm marketing automation can change all that.
What is Marketing Automation in CRM?
An attorney-client relationship management (CRM) platform is a tool that handles contact and sales management, productivity, and customer relationships, from marketing to customer service interactions. While a standalone CRM system is ideal for building relationships with current customers, it may not be enough to generate and convert new leads – that is why CRM and marketing automation need each other. When marketing automation is integrated into a CRM platform, firms can track, monitor, and engage with prospective customers.
Research has shown that today's consumers crave personalized services. According to a study conducted by Infosys, 86 percent of those surveyed said personalization significantly affects their purchasing choices. Most CRM automation platforms also offer tools for personalizing your messaging to customers – a technique proven to help increase lead conversion. In addition, marketing automation tools can help you segment your leads into groups based on demographics, enabling your firm to send personalized emails, targeted ads, and timely messages to the right audience.
What are the Benefits of Marketing Automation?
Automation can help virtually any organization achieve its marketing goals. Some marketing automation benefits for law firms include:
Automate workflows. Marketing automation services can help firms boost digital marketing efforts by controlling costs, improving efficiency, and enhancing communication.
Streamline the marketing process. When each step of the process is assigned to a particular team member, this helps ensure all the work gets done and nothing slips through the cracks.
Cut costs. Digital marketing automation tools complete repetitive tasks, avoid costly errors, streamline processes, and help team members perform more efficiently to cut labor costs.
Improve efficiency. Marketing automation software simplifies assigning roles, parsing out tasks, and granting responsibilities to the appropriate team members to streamline processes that typically require manager involvement.
Boost productivity. Marketing automation allows legal teams to devote their time to higher-value responsibilities, enabling attorneys to serve more clients in a shorter period and boost profit margins.
Convert more leads. When marketing tasks are handled by automation software, lawyers have more time for the critical work they were hired for while seizing every new client opportunity with targeted messaging and impeccable timing.
Marketing automation technology helps law firms improve communication, control costs, enhance efficiency, and empower team members to focus on what matters – serving clients.
What are Examples of Marketing Automation?
Automation can handle routine marketing tasks with little to no human input. Here are some examples of how b2b automation can transform your marketing efforts:
Welcome emails. Welcome emails are a firm's chance to make a positive first impression on a potential client. With marketing automation, you can create a stellar experience for your leads with a personalized welcome email or a series of emails to help engage them.
Reminders. Sending a reminder email via automated marketing software delivers a timely message to a potential or current client to remind them of case updates and upcoming events.
Newsletters. Marketing automation allows firms to quickly build custom newsletters via custom triggers, logic, and actions to guide leads through a seamless journey from prospect to client.
Analytics and reporting. Marketing automation includes analytics and reporting capabilities to give your firm a comprehensive view of your overall email marketing program's performance, your acquisition and engagement per campaign, and actionable insights on improving your firm's marketing strategy.
Marketing automation helps law firms stay connected to potential, current, and past clients via a suite of customizable and responsive email templates that can be tailored to meet your communication needs.
Set Your Marketing Efforts on Autopilot with Lawmatics
Lawmatics marketing automation ensures that you and your staff can account for every detail about a lead or client's journey, from client intake to case settlement. Our agile platform will enable your firm to connect and streamline multiple marketing tactics to create dynamic workflows. Plus, you can use your CRM data to trigger the next marketing step. To learn more, request a demo today.