How to Put Your Legal Clients First Without Putting Your Sanity Last
•
Published on
December 17, 2021
•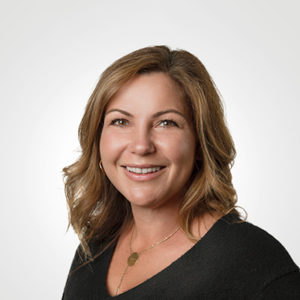 In today's legal industry, people are more demanding than ever. They expect an outstanding experience that makes them feel heard, valued, and above all, prioritized. Statistics show that clients will stay loyal to a company (or in your case lawyer) that was able to deliver consistently great experiences throughout the client journey.
When you make your clients feel like they're your only and most important client, you can't go wrong! Yet, with all of the tasks and clients on your plate, putting every single client first all the time wouldn't pan out. You can't put every client first without sacrificing your own sanity.
After all, sometimes you can't answer the phone right away to update an eager client on their case. You can't always immediately answer an email asking if next Tuesday at 3 pm works for a free consultation. At some point, you've got to put yourself first. The question then becomes, how do you deliver outstanding legal services without sacrificing your own sanity?
The answer lies in finding a way to meet your client's needs with the least amount of effort on your part. Yet before you can figure out a way to efficiently meet your clients' needs, the first step is finding out what they expect from you.
Identify What Your Clients Need
Knowing what it is that your legal clients are after is the cornerstone of delivering memorable and outstanding legal services. Obviously, they need legal representation, but if you start to look beyond the bare, you'll start to realize that there's so much more opportunity to delight and create loyal customers who generate repeat business and referrals.
Look at your client reviews, and ask your former clients for feedback. What did they appreciate about your services? What did they wish they had more of? What did they not appreciate? Start looking for consistencies in your clients' experiences and notice patterns.
Some of the most common complaints about lawyers are:
!

Affordability

Considering that over 50% of Americans claim to feel anxious about their finances, it's no surprise why the average American can't afford a lawyer. With attorney fees ranging from $100 an hour on the lower end to as high as $1000 an hour, hiring a lawyer is something most people consider to fall outside of their budget. For this reason, many people avoid hiring a lawyer at all and instead attempt a DIY approach supplied by free legal advice they can find online.

Yet, lawyers cost a lot of money for a reason. Law school takes a lot of time, money, and hard work, and providing your knowledge of the law comes with a certain price tag attached because of all of the work involved. From attending consultations to developing legal strategies to drafting up lengthy documents, a day in the life of an attorney is incredibly laborious. For a lawyer, time equals money.
!

Lack of Transparency

Recent research shows that lawyers have some of the worst reputations out of any career. Unfortunately, this is largely due to certain lawyers lacking transparency during the initial consultation. People with legal problems are terrified of the fine print. The idea of getting a final bill handed over to them that cost the same price as a small horse is terrifying.

Hiring a lawyer comes with a sense of dread that leaves people feeling distrusting. It's up to lawyers to provide a clear and transparent breakdown of pricing from day one. Otherwise, this negative stigma attached to lawyers will only continue and ultimately hurt your business.
!

Bad Past Experiences

Many people have required legal services in the past which ultimately left them with a sour taste in their mouth. More often than not, it comes down to a lack of compassion and understanding of their situation, and what they felt was pretentious and poor service. This often comes down to a bare-bones approach that many lawyers have. They think that their only job is to provide legal services, without the customer service aspect. Unfortunately, this is where so many law firms get it wrong.

A law firm is a business just like any other, and you rely on customers to keep your business afloat. With so many competing law firms out there, you're doing yourself a great disservice not to provide a client-centric experience that makes clients feel connected to and prioritized by their lawyers.
!

Poor Communication

The lawyers with the best reputations are the ones that know their role goes beyond just delivering legal services and that if they hope to generate referrals they need to prioritize their clients. Unfortunately, the ones who take days to get back to their clients with a brief dismissive and even condescending tone, are the ones giving the rest of the lawyers a bad name.

Sadly, most lawyers fall into the latter.

40% of the time, law firms take an average of three days or more to respond, and over 30% of the time phone calls aren't even picked up. This is hardly a client-centric mentality. When clients are paying for legal services with such a big price tag attached, they expect their lawyers to give a damn.

From a lawyer's perspective, many legal clients' frustrations are inevitable when operating with a manual system. After all, there's no way to take on multiple cases, and all of the administrative work that comes along with it all while marketing your law firm and putting every single client first all the time. Unfortunately, delivering a stellar client experience becomes secondary for lawyers out of pure necessity to get it all done.

Besides, you're running a business after all. If you put your customers first before your business, ultimately your business model would crumble. You have to prioritize your well-being as a business as well. So, the solution then becomes not putting your clients first, but rather putting them at the center of how you operate. Consider how everything you do ultimately affects their experience as a customer, but still benefits you as a business, you'll find the magical balance.
Solve Your Clients Needs Without Putting Your Business Last
Make Your Legal Services Affordable Without Cutting Down Your Prices

The reason why lawyers cost so much is largely due to the fact that their jobs are extremely time-consuming. The research, the strategizing, drafting up contracts, and attending hearings is only scratching the surface of what goes into a lawyer's workweek.

On top of all this, lawyers also have to market their law firm in order to continue bringing in a steady stream of clients. With so much work involved, and the price you paid for law school, cutting down your pricing is hardly realistic. And while charging less may not be a possibility, the amount of work you put in, can.

Many law firms are moving towards a flat-fee billing system because it's perceived as safer. However, some lawyers are hesitant to move in this direction out of fear that they could be cutting themselves short.

With so many time-consuming tasks involved with clients' cases, charging by the hour may be perceived as the most reliable way to be fairly compensated for all the work you put in. Not to mention most lawyers aren't nearly as productive as they would like to be with an average of 10 interruptions coming in a day cutting into their work time. So, how do you move towards a fair flat-fee pricing system that ensures you'll get compensated fairly for all the work you put in?

You cut out the time-consuming tasks and interruptions of course.

Start from square one: client intake. The client intake process is unarguably one of the most time-consuming aspects of running a firm. Juggling incoming emails, and phone calls, and taking down prospects' information can be an administrative nightmare when you're handling your existing clients' cases, especially if you're a smaller firm or a solo practitioner lawyer with less manpower.

By automating your client intake process with client intake software, you can deliver faster and more efficient legal services that allow you to work smarter not harder — ensuring that your flat fee pricing reflects the amount of work you put in without cutting yourself short.

You can seamlessly move your leads through the client intake process thanks to automation in law firms. That way, you can capture the client information you need without having to stop what you're doing to take a 10-minute call, all while making a positive first impression on new clients.

Built-in law firm reporting software allows you to examine your productivity, and scrutinize where the majority of your time is going. That way, you can keep a close eye on the amount of money coming in versus the amount of work going out, and make changes where necessary, perfecting the pricing system so that it's fair for everyone, all with the help of goal tracking for law firms.
Eliminate the Risk of Errors

It's safe to say that a positive client journey is one that runs smoothly. Your clients expect error-free legal services and nothing less. When you're juggling multiple tasks, running your firm on a chaotic manual system you're leaving all sorts of room for errors, and potentially dissatisfied clients. However, turning to automation software means less chance of errors that could negatively impact your clients' experience and your reputation — not to mention less work for you.

Custom form builders allow you to create a legal client intake form that gets all the most important details from your clients and inputs it directly into your CRM for lawyers without having to juggle phone calls and data entry. From that point on you can auto-fill your most important documents with your clients' information by merging the data from your matters directly into your PDF and word documents, ensuring 100% accuracy and sparing yourself hours of busywork.
Be Clear About Pricing From The First Consultation

From the very first consultation, you should lay out your pricing so there is no gray area about what your clients can expect. Legal document automation software allows you to create a fee agreement in a few clicks, providing your clients with clear pricing from day one. An open and clear pricing system from the first consultation starts a no-nonsense client journey off on the right foot establishing trust and eliminating the need for uncertainty about the final bill.

The more lawyers that start to provide a clear breakdown of pricing from the first meeting, the less that lawyers will be perceived as "liars."
Track Your Leads

Once you start running your law firm like a business, you start realizing the importance of tracking your leads. Otherwise, how can you know what's working and what's not?

When you're running several different ad sets across multiple platforms, you need to know which one is delivering the best results. A CRM gives you the answer in real-time. By learning how your marketing methods are performing, you can decide which ones are the most cost-effective and result in the most amount of consultations and hires.

Tracking your leads also ensures that no opportunities get missed and no clients are left waiting to be responded to. Getting back to your leads on a manual system means wandering through the dark, with no reliable system for knowing for sure who's been followed up with or not.

When you implement legal software and track your leads, you keep your prospects engaged, and top of mind. No more wondering who's been called back, or whether you left someone waiting. Tracking your leads means greater clarity and ultimately better use of your resources.
Give Your Clients Direct Access to Case Details

In today's consumer market people expect immediate communication. In a world where people can click on their Amazon order and see where their package is in real-time, legal clients expect the same thing. Yet, lawyers don't exactly have the time to provide real-time case details for every single one of their clients. That's why lawyers looking to deliver an attentive and communicative client journey that keeps their clients informed every step of the way give them direct access to their case details through a client communication portal.

A client portal allows clients to log in at their convenience to review their case details at any time of day. Client portals offer an immediate means of communication between lawyers and clients without lawyers having to stop what they're doing to provide details. This benefits clients by keeping them in the know at all times, and also lawyers who can focus their energy on what matters most in their law firm without interruptions. A 2021 legal trends report revealed that growing firms are 41% more likely to use client portals. So, struggling firms who are looking to implement a more effective system in place will greatly benefit from a client portal that allows their clients to be more self-sufficient.
Create a Frictionless Experience With Solutions like E-Signature, and File Requests

Regardless of what industry you're in, there's one thing that your customers hate — waiting. Providing a frictionless and smooth legal process doesn't just benefit your clients, but also you. Offering convenient and time saving solutions like a client e-signature tool means asking the least amount of effort from your clients. We live in a busy modern world. Asking your clients to print, sign, scan, and send something back to you is a lot to ask nowadays. And unfortunately, the longer it takes to get important documents signed, the longer it takes to keep a case moving. E-signature streamlines your contract signing process, by allowing your clients to sign anywhere they have an Internet connection.

The same goes for requesting important files from them. Clients can simply log into the client portal, and instantly upload important documents securely without having to get in their car and bring it to your office. Clients just want an easy painless experience that requires minimal effort. Allowing them to remotely send what you need can be a game-changer for your law firm's reputation.
Automate Your Marketing and Follow-Ups

If you can manage to make your clients feel valued from day one, you'll have a loyal client for life. Automating your marketing and follow-ups will delight and engage, and impress with a modern and instant approach to staying in touch with clients.

Whether someone signs up for a newsletter or schedules a free consultation, workflow automation for law firms make it possible to set up triggers of your choosing. The end result is showering your clients with consistent and personalized attention thanks to email automation for law firms without having to lift a finger.
Allow Your Clients to Self-Schedule

Again, we live in a consumer-driven market where people want things to be easy and instant. Your clients don't like long drawn-out emails back and forth any more than you do. Simplify your scheduling process by allowing your clients to self-schedule with automated appointment scheduling software.

It's as easy as syncing your outlook or Google Calendar so that your clients can see only the dates and availability that you want them to see. They'll appreciate the convenience of being able to book online without having to pick up the phone or engage in a drawn-out email conversation, and you'll benefit from one less interruption. All you have to do is check your calendar.

Automated follow-ups ensure that everyone stays on the same page significantly reducing your chance of client no-shows or mix-ups.
Give Your Clients The Option to Communicate Their Way

Recent data shows that 71% of clients prefer initially contacting a law firm by phone. However, 59% prefer email, and 53% prefer text. Rather than lumping all of these clients into one group, why not offer them the option to get in touch with you in their preferred form of communication?

By offering SMS messaging, and email you'll demonstrate to your clients that you're a modern and forward-thinking law firm that values convenient solutions.

When a client sends you a text or an email your law firm CRM will send you an immediate notification. That means no more keeping your clients waiting days for a response. You can see all of your communications in one single location making it easy to stay in touch with your clients and give them the attention they need.
Put Your Clients at the Center Without Working Harder
Statistics show that 50% of Americans have experienced a legal issue at some point within the last two years. There's no doubt about it — people need lawyers. However, if your law firm intends to tap into the legal market's greenfield of people in need of a lawyer who aren't hiring one because of their preconceived perceptions, then you're going to have to change the way that you deliver legal services.
By understanding the reasons behind people's hesitancy, and finding ways to deliver better, faster, and more attentive legal services, you'll tap into a galaxy of potential business, and stomp the competition.
A recent study conducted in 2020 concluded that firms who we're relying on attorney intake software and a law firm CRM saw a 6% year-over-year growth, and each lawyer collected almost 40% more compared to other firms not using the same legal technology.
So, by embracing legal solutions that simplify and streamline your practice, you'll delight your clients, improve your online reviews, show up higher in Google search results, and ultimately grow your revenue — all by doing less work!
Are you ready to see how Lawmatics' all-in-one client intake CRM and marketing solution can give you more control over your time and double your amount of business? Sign up for a free demo today!