5 Compelling Attorney Bios That Win Clients (and How to Emulate Them)
•
Published on
October 17, 2023
•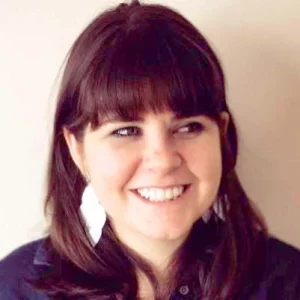 More than a resume, attorney biographies introduce the people behind the law firm. A thoughtfully crafted bio acts as a conversation starter, providing a window into an attorney's unique personality and passion for the law.
Attorney bios are typically located within the law firm's About page and serve as a great opportunity to establish expertise and forge authentic connections. Generally, the About page is often one of the most visited pages on a law firm's website after the home page. And it's a key destination prospective clients go to learn more about the firm's attorneys, capabilities, and approach.
Exceptional bios allow lawyers to effectively communicate their credentials while also highlighting approachability and genuineness nurturing meaningful relationships with clients that drive growth and engagement. Each bio introduces an attorney at the firm and highlights their credentials, experience, and passion for the law. In addition to those details, it may overview the law firm's history, mission, values, and areas of practice.
Let's take a look at how you can improve your law firm's attorney bios.
Building Trust and Credibility in the Digital Age
Prospective clients are looking for more than just credentials (while still looking for credentials), they want to engage with the people at the law firm. This is where compelling attorney bios come in.
Far more than a laundry list of accolades, an impactful bio becomes a story. A story that establishes expertise while also highlighting personality and values. The bio provides a platform to move beyond a resume and forge authentic connections. In essence, your bio is an opportunity to turn prospects into clients by connecting through engaging and strategic storytelling. Below are some of the key goals for a good biography.
Showcasing Expertise and Experience

A biography establishes competence and subject matter expertise. Highlighting credentials like academic qualifications, admissions, years of experience, ratings, certifications, and awards builds confidence. Clients want to assess their skills.

For example, an Intellectual Property attorney can showcase:
Computer science degree from MIT
15 years handling patent litigation
Admitted to practice in New York and California
AV Preeminent Peer Review Rating from Martindale-Hubbell
Secured over $20M in infringement verdicts
This quickly conveys niche expertise and an accomplished background.
Connecting Through Personal Details

While credentials are crucial, clients may also want a personal connection with their attorney. You can highlight personal details like:
Hometown, family, interests outside law
Passions, motivations, and experiences that shaped their career
Military service, volunteer work, and charitable causes
Sharing these insights creates rapport. Clients get to know the real person behind the suit.
Converting Prospects to Clients

An exceptional bio serves as a pivotal conversion tool by compelling readers to take action. Strategic storytelling highlights achievements and expertise while personal anecdotes forge connections. This one-two punch nudges prospects to pick up the phone, submit an intake form, or contact the firm.

Specifically, bios can motivate conversions by:
Establishing subject matter authority and confidence in your capabilities
Making expertise relatable through real-world examples and client impacts
Using a warm, welcoming tone that builds rapport
Providing social proof of results through client testimonials
Ending with a clear CTA like requesting a consultation
When an attorney's credentials and personality resonate, prospects become clients. An optimized bio guides readers seamlessly through that conversion process.
Communicating Firm Values and Approach

The attorney biography provides an opportunity to highlight the law firm's values beyond just individual accomplishments. By thoughtfully showcasing community involvement, pro bono work, nonprofit boards, and other efforts, lawyers can illustrate the firm's core values and service philosophy.

For example, an attorney bio might mention:
Leading the firm's efforts to provide free legal aid to domestic violence victims. This communicates a priority on social justice.
Securing millions in verdicts for small business clients. This conveys an emphasis on supporting entrepreneurs.
Volunteering with the Innocence Project. This shows a passion for criminal justice reform.
Chairing local nonprofits and bar associations. This illustrates a commitment to the community.
Through strategic details, readers gain insight into the principles, causes, and beliefs that shape the firm's culture. They get a feel for "why we do what we do." The alignment between the firm's values and the prospect's own priorities can further drive engagement. Showcasing culture and character helps forge connections beyond credentials.
Enhancing Visibility with SEO

With strategic keyword optimization and links to external content, an attorney bio enhances visibility during client searches. This establishes thought leadership presence by improving rankings and visibility in key practice areas. Optimized bios are a great place to link to when the attorney has written articles, been interviewed on podcasts or the news. These backlinks help increase Domain Authority but also can draw prospective clients from other website pages back to the attorney's bio to learn more.
Crafting Compelling Attorney Bios: Key Elements
An exceptional attorney bio incorporates several critical elements to convey expertise, approachability, and authentic personality.
Let's break down the specific elements and their purpose.
Professional Headshot

A high-quality professional photograph makes an immediate visual connection with site visitors. It should project confidence, competence, and authentic warmth. Attorneys should avoid overly stiff, staged photos and instead opt for a relaxed, genuine expression. The goal is to exude polished yet approachable professionalism.
Credentials and Honors

Highlighting unique credentials, fellowships, certifications, and honors from reputable organizations helps establish niche expertise.

For example:
Fellow, American Academy of Appellate Lawyers (demonstrates appellate expertise)
AVVO, Martindale-Hubbell, Best Law Firms (shows accomplishment in legal abilities and client ratings/reviews)
National Trial Lawyers Top 100 (confirms litigation proficiency)
Pro tip: write out the acronym of associations or sunfamiliar honors that may confuse readers that aren't familiar with the law.
Specializations and Sub-Specializations

Conveying focused practice areas and sub-specializations allows potential clients to assess fit.

An attorney could showcase:
Patent litigation with specific expertise in SaaS and blockchain technologies
Chapter 7 bankruptcy and restructuring for small medical practices
Concentration in high net worth divorce and complex asset division
This degree of specificity is powerful in competitive markets, especially when connected to client outcomes.
Inspiration and Background

Build connection with prospective clients by thoughtfully sharing experiences that shaped their professional and personal journeys. Even small anecdotes about impactful mentors, internships, or childhood experiences can provide insights into passions and motivations.
Relatable Insights on Client Pain Points

Strategic bios present opportunities to relatably address common client concerns, fears, and emotions. This displays empathy and commitment to client service.

For example, a family law attorney could validate feelings of uncertainty during divorce, or a personal injury attorney can address the feeling of humiliation after an accident.
Links to External Content

Links to published articles, media mentions, speaking engagements, and other digital assets enhance subject matter expertise. Choose links selectively to avoid overwhelming readers.
Client Testimonials

Specific videos or written testimonials from satisfied clients offer social proof of an attorney's successful track record. Client quotes should detail the attorney's positive impacts on their case and well-being.
Memberships and Community Involvement

Note professional associations, legal networks, boards, pro bono work, and community organizations. This highlights engagement with peers and dedication to service. Be specific about roles and contributions.
President, Local Bar Association (demonstrates leadership and engagement with the legal community)
Board Member, Women's Prison Association (highlights commitment to criminal justice reform)
Clear Call-To-Action

An effective call-to-action conclusion capitalizes on the bio's momentum to motivate prospects.

Some options include:
A warm invitation to request a free consultation or case evaluation
Link to contact the attorney directly via email, online form, or phone
Offer to provide a free guide, checklist, or other legal resource
Invitation to sign up for a newsletter or connect on social media
Promotion of an upcoming webinar, seminar, or speaking event
The key is motivating readers to engage instead of just exiting the page. Offering free resources or consultations encourages action.
Crafting Compelling Attorney Bios: Proven Tactics
Writing exceptional attorney bios requires skill, planning, and collaboration. Follow these expert tips for optimizing impact.
Crafting Compelling Content

Hook readers immediately by highlighting an impressive achievement, an inspirational background, or an interesting career narrative. This establishes expertise and approachability upfront. Showcase specific legal expertise using concrete examples like case results and settlements.

Use conversational language that steers clear of excessive jargon. Find strategic opportunities to naturally incorporate relevant keywords to boost client search visibility. But avoid awkward over-optimization. Maintain an authentic, genuine tone that builds trust. Let facts and reviews speak for themselves.
Optimizing Structure

Establish a tone that makes sense for your practice area. Do your clients want empathy, aggression, or professionalism? Find your sweet spot and run with it.

While there is some flexibility around word count, it is best to keep bios in the 300-500 words range. This provides enough space to showcase key credentials and accomplishments while maintaining a focused, scannable experience for site visitors. Anything significantly shorter than 300 words may seem too bare-bones and cursory. Anything over 500 words risks losing the reader's attention with excessive detail.
Strategies for Consistent yet Personalized Team Bios

When developing bios for a team of attorneys, law firms face a balancing act. Thoughtful collaboration, style guidelines, and creative license help achieve consistency while allowing each lawyer's unique strengths and personality to shine.
Collaboratively Develop Guidelines
To create a consistent baseline while allowing customization.Firms should involve key stakeholders to define foundational style guidelines around:
Standard biography structure and sections to include
Ideal word count or length parameters
Overall voice, tone, and messaging
Rules for branding elements like logos, colors, and fonts
Provide Creative License Thoughtfully
Within collaborative guidelines, attorneys should have reasonable creative license to express individuality. Bios can spotlight:
Specific credentials, awards, and practice niches
Tailored client successes, verdicts, settlements
Community groups and causes personalized to the lawyer
Incorporate Personalizing Elements
Including unique elements make bios distinctive yet cohesive:
Personalized headshots
Links to media mentions
Video introductions
Testimonials speaking to working with that specific attorney
Updating Achievements Regularly
As lawyers grow and accomplish more, bios should be continuously updated to accurately reflect evolving expertise and contributions. Fresh, dynamic content keeps engagement high.
5 Examples of Real, Compelling Attorney Bios
Now that we've covered best practices and tips for optimizing attorney bios, let's examine how those techniques are applied through real-world examples. Analyzing bios across diverse law specializations reveals tangible takeaways for crafting resonant, trust-building bios.
1
Brooks Derrick, Derrick Law Office
(Image: Brooks Derrick of Derrick Law Office)
Over at the Derrick Law Office in Simpsonville, SC, attorney Brooks Derrick starts by introducing himself in a friendly, conversational tone and emphasizing his passion for helping injured clients.
Instead of focusing on credentials, Brooks shares an engaging story about personally experiencing a painful slip and fall injury in 2014. Derrick provides specific details about the humiliation, struggle, and long recovery process, showcasing a powerful way to relate to his client's experiences.
The expertise derived from his injury experience allows Derrick to guide clients through gathering their strength and getting compensation compassionately. He ends by warmly inviting readers to contact him.
Key Insights:
Uses emotion and personal experience to intimately connect with injury victims.
Details of own injury and recovery establish deep empathy and comfort.
Positions himself as an advocate who has walked in clients' shoes.
Earns trust as a reliable, responsible advocate during difficult times.
2
Brandon Dixon, The Law Office of Brandon Dixon, P. C.
(Image: Brandon Dixon, The Law Office of Brandon Dixon, P. C.)
Brandon Dixon's bio of the Atlanta-based law firm, The Law Office of Brandon Dixon, P.C., highlights his focus on personal injury, criminal defense, and representing individuals, families, and businesses in Atlanta. Dixon uses this space to detail the types of matters that his law firm handles like car, truck, and motorcycle accidents, premises liability, product liability, and wrongful death.
Something that stands out in this bio is the directness of the section titled "Why choose Brandon Dixon as your advocate?" It lists availability 24/7, fighting for maximum compensation, tireless advocacy in and out of court, free consultations and compassionate support as reasons to choose him. Dixon's bio conveys his constant striving for excellence and dedication to aggressively pursuing justice for his Atlanta-based clients.
Key Insights:
Clearly states practice areas and niche specialties upfront, highlighting focus.
Emphasizes dedication, passion and commitment to clients to build trust.
Provides reasons to choose this firm/attorney to showcase value.
Strong call-to-action and free consultation offer motivate conversions.
(Image: Sarah LaRue, LaRue Law PLLC)
In only a few paragraphs, Sarah LaRue's bio for LaRue Law PLLC accomplishes a lot efficiently. She immediately establishes her niche specialty in family law, signaling expertise to ideal clients.
The bio highlights relevant credentials including her degree, certifications, and appointments as a guardian ad litem representing children's interests. This demonstrates her qualifications and commitment to clients.
It also notes LaRue's community leadership with the YWCA Helena and award recognition among Helena's top 20 under 40. Despite its brevity, the bio includes her education, experience, and community involvement. Most importantly, LaRue's bio conveys her commitment to providing personalized service and attention to clients. She focuses on how she can help readers, not just on qualifications.
Key Insights:
Quickly establishes niche expertise in family law
Efficiently highlights relevant credentials
Demonstrates commitment to clients and children's interests
Mentions leadership and awards, building credibility
Emphasizes individualized client service and help
4
Mary Ann Romero, Mary Ann Romero & Associates
(Image: Mary Ann Romero, Mary Ann Romero & Associates.)
Mary Ann Romero is an immigration attorney at Mary Ann Romero & Associates based in Albuquerque, New Mexico. This biography is a storytelling master class and highlights Romero's lifelong passion for immigration law stemming from her upbringing in a border town assisting Spanish-speaking families and others navigate services.
Over the course of Romero's career, she has secured permanent status for thousands of immigrants seeking family unity, business opportunities, and protection. She handles cases related to family visas, deportation defense, waivers, victims of trafficking/violence/abuse, and citizenship.
The bio emphasizes Romero's creative advocacy in earning clients' trust and securing lawful status. It notes her memberships in American Immigration Lawyers Association (AILA), Hispanic bar associations, her appointment to the NM Access to Justice Commission, and honors like Top 100 Lawyers.
Romero provides outreach by presenting on immigration law developments. As a native Spanish speaker, she strives to disseminate accurate information to the immigrant community struggling with legal complexities.
Key Insights:
Establishes extensive experience in immigration law over 17+ years
Conveys passion for helping immigrant community stemming from personal background
Emphasizes creative advocacy and commitment to earning client trust
Notes professional memberships, commissions, and accolades
Highlights outreach providing resources to the immigrant community
5
Michael R. Callahan, Katten Muchin Rosenman, LLP
(Image: Michael R. Callahan, Katten Muchin Rosenman LLP)
For larger firms that want to implement a structure to their profiles, but also allow the space for the attorneys to show off, let's look at Michael Callahan, a senior counsel at Katten Law Firm. Callahan specializes in healthcare law, and this biography establishes Callahan as a nationally recognized advisor to healthcare providers on hospital-physician relations, regulatory compliance, investigations, patient safety, and related matters.
The bio incorporates various elements to showcase Callahan's credentials and thought leadership:
Summarizes specialized expertise and experience upfront.
Highlights ability to deliver practical legal guidance.
Lists specific practice areas and niches.
Notes, news, mentions, and quotes demonstrating expertise.
Includes published articles and authored posts.
Mentions speaking engagements and conferences.
Displays credentials like education, admissions, memberships.
Contains ratings, honors, and awards.
Additional elements like a professional headshot, downloadable bio, and video interview enhance shareability while conveying authentic personality.
Key Insights:
Establishes expertise and thought leadership in niche practice area
Showcases credentials, recognition, publications, and speaking engagements
Follows uniform structure while highlighting individual accomplishments
Incorporates personal elements like photo and interview
Tips for legal marketers at big law firms for creating uniform yet unique attorney bios
Create firm-wide criteria that all attorney bios should contain (e.g. credentials, photo, practice areas, and contact info.)
Curate a visual library of high-quality professional headshots attorneys can select from to incorporate photos uniformly.
Establish protocols for regularly reviewing and updating attorney bios to maintain freshness.
Develop a standardized biography structure and template attorneys can follow to ensure consistency.
Allow reasonable creative license within the template for attorneys to customize selected sections highlighting unique accomplishments, memberships, publications, etc.
Showcase specific practice niches, specializations, and thought leadership activities like speaking engagements and articles authored.
Note credentials, awards, ratings, and recognitions that differentiate each attorney and build credibility.
Encourage including personalized elements like videos talking about current issues or highlighting causes they are passionate about.
Crafting Compelling Attorney Bios: Template and Example
An excellent bio template incorporates all the elements discussed to convey expertise and personality and instill client confidence. Here is an effective checklist that an attorney can adopt:
Professional Headshot
Include a high-quality, approachable headshot to connect visually with readers. Avoid overly formal photos.
Full Name and Credentials
Prominently display your full name, JD, Esq., or other credentials near the top.
Hook / Achievement
Hook readers immediately by highlighting an impressive achievement.
Practice Area Specializations
Clearly convey your niche practice areas and sub-specializations using targeted keywords.
Biography Summary
Provide a paragraph summarizing your academic and professional background. Mention admissions, clerkships, firms worked at, and years of experience.
Awards and Accolades
Showcase meaningful credentials, ratings, certifications, and recognizable awards. Keep concise.
Organization Involvement
Note contributions to key legal and community organizations. Be specific.
Personal Details
Share interesting personal or biographical details judiciously if appropriate to humanize your bio.
Call to Action
Include a friendly call to action for readers to request a consultation or access free resources.
Contact Information
Prominently display your phone number, email address, and office location.
Example Bio:

Maria Rodriguez, Esq.

Secured over $5 million for clients in landlord-tenant disputes and housing discrimination cases.

Housing Law and Tenant Rights Attorney

Maria's practice focuses on representing tenants in disputes with landlords and property management corporations. She also handles litigation around housing discrimination.

After graduating from Columbia Law, Maria clerked for Hon. Elizabeth Davis of the New York Housing Court. She then joined the prominent civil rights firm of Johnson & Associates, handling impact lawsuits and advocating for affordable housing policies before joining her current firm.

Recent Awards

American Bar Association Award for Excellence in Affordable Housing
Hispanic National Bar Association Top Lawyers Under 40

Outside work, Maria enjoys spending time with her daughter Gabriella, trying new recipes, and volunteering at the community center. As a longtime resident of Brooklyn, she is dedicated to empowering tenants and improving housing access.

Contact Maria for a consultation if you need legal advocacy regarding landlord disputes, discrimination, or other housing concerns.

123 Sesame Street, Apt 4C / New York, NY 12345
(555) 867-5309 / maria@housingequityformuppetscom
Setting the Foundation of Trust
First impressions establish a reputation. A law firm's website presents that critical first handshake with prospective clients. But bios must be more than digital resumes. Exceptional bios artfully blend credentials with personality. They motivate action while demonstrating competence. Bios that resonate drive conversations and conversions. Legal professionals can craft bios that truly connect by incorporating compelling content, sharpening structure, boosting engagement, and ensuring quality.
Cultivating an authoritative yet approachable online presence is essential. And it all starts with the bio. With strategic bios as their foundation, law firms can maximize website engagement and forge lasting client relationships through expertise, approachability, and authenticity.