10 Benefits of Automating Your Legal Client Intake
•
Published on
June 8, 2021
•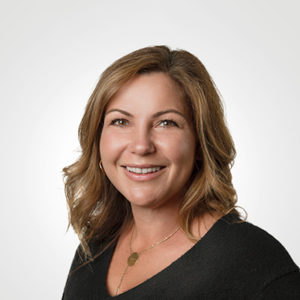 It's no secret that lawyers have extremely busy schedules and are some of the most hardworking people there are. It's not uncommon for many lawyers to work well over 60-hour workweeks. From juggling phone calls to advising clients to attending court hearings, it's no wonder why there never seem to be enough hours in the day for lawyers to get everything done.
It's not surprising that law is one of the most common industries that result in burnouts. The pressure to get everything done by extremely rigid deadlines and always being "on" can lead to a significant lack of work-life balance, particularly if you run your own practice.
Yet, out of everything that goes on in a lawyer's busy schedules, statistics show that lawyers spend a significant portion of their week devoting their time to things they can't even bill for. Is that even possible? Yep.
Even though non-lawyers often perceive a day in a lawyer's life as passionately defending clients in front of a jury and drinking leisurely coffees outside of the courtroom with other lawyers, the truth is that lawyers have much more going on than that.
Since running a law practice is the same as running any other business, there's a lot of work that goes into keeping it going. Although the daily tasks of lawyers can vary depending on their area of practice, some of the most commonly shared tasks for lawyers are:
Document preparation
Phone Calls
Client Meetings
Onboarding clients
Consultations
Email Marketing
Billing-related tasks
Following up with leads
On average, lawyers spend less than three hours a day actually practicing law. In many cases, the tasks required to keep a practice running can start to pile up so much that lawyers are often forced to choose between serving their clients and completing administrative work. The end result is stressed-out lawyers, dissatisfied clients, and plenty of missed opportunities for lawyers to grow their practice.
This is where automation can help. With the right client intake software, lawyers can run their practice much faster with greater ease, with much fewer errors. Instead of spending hours on repetitive and tedious manual tasks, lawyers can rely on software to do it instead, turning their energy towards their paying clients and expanding their firm—all thanks to automating their client intake process.
Signs That You Should Start Automating
Your Client Intake Process
Losing Track of Leads
A law firm that's lacking a solid client intake process is one that lacks an efficient system for tracking leads. If you're still relying on manual methods like a pen and paper or post-it notes to track incoming lead inquiries, then please accept our invitation to join us here in 2021! Manual processes aren't just time-consuming, but there's a tremendous risk of losing track of leads.
Many law firms have no idea how many inquiries have come in and who's been followed up with or not. As a result, they are missing out on the opportunity to grow their practice and increase their revenue.
Chasing After Documents
Most lawyers know the headache of trying to get important paperwork signed and sent back in a timely manner. When clients have to use scanners, printers, and sometimes even fax machines to return important files, it takes much longer. As a lawyer, you need to get the ball rolling on cases as quickly as possible to get the most favorable outcome for your client— time is everything.
Low Client Retention
A lot of attorneys don't realize that they need to treat their law practice as a business by focusing on client satisfaction. Client retention is only possible when you give them an excellent client journey with exceptional services and communication. If you rarely have return clients, then chances are there may be some holes in your client intake process you should examine closer.
You Don't Know Where Your
Leads Are Coming From
Marketing costs time and money. If you want your investment to be worth it, then you need to know what's working and what's not. Without a clear understanding of where your best leads are coming from, you risk squandering your precious resources in places that offer no return on your investment.
Does this sound like you? Automating your client intake process could be one of the smartest decisions you've ever made.
Losing Time On Lengthy Back and Forths
If scheduling a consultation with a client involves a series of emails back and forth trying to find the best time that works for everyone, then you're losing valuable time. Setting up appointments with time-consuming ping pong exchanges trying to make sure everyone's schedule works for the appointment time is a thing of the past. Automation can set your appointments for you.
Lots of No-Shows
When you rely on setting appointments without an automated client intake process, you risk people forgetting their appointments, often resulting in a no-show. As a lawyer, time is money, so if you set aside a part of your day to meet with a client and you end up losing that hour due to a no-show, that's less money in your pocket.
10 Benefits of Automating Your
Client Intake Process
1

Simplified Processes

Don't overcomplicate things in your practice that could be simple instead. The client intake process doesn't have to be a headache unless you allow it to be. By using client intake software like Lawmatics, you can streamline your processes and make your law firm more efficient, giving you more time to prioritize your paying clients.

No more running your practice out of your email inbox or on spreadsheets that hurt your eyes. The right client intake software will eliminate chaos in your practice and simplify, keeping track of every single contact, all while impressing your leads and clients.

From capturing your clients' information to setting up meetings with them, Lawmatics makes everything simple so you can focus on what matters most: getting your clients the best possible results and providing an excellent customer journey.
2

Saved Time

Not every law firm has the luxury of a front desk receptionist to handle incoming inquiries. In many cases, solo-practice lawyers answer every call and follow up themselves, taking up a considerable amount of time that could otherwise be spent on your clients' cases. By automating your client intake process, you can follow up with leads on autopilot without having to do a thing.

Medium to large-sized firms can also benefit from the time saved through automation. The more clients you have on your plate, the more you need to focus your energy on your clients' cases rather than administrative tasks.

Regardless of the size of your firm, the right software will take the information provided by a lead after they fill out a legal client intake form and input the details into your law firm CRM database. They receive automatic follow-ups without you having to type anything. No more having to double-check your spreadsheet or your email inbox to see if a lead has been followed up with or not. The right client intake software can give you a full birdseye view of where each lead stands at a glance and do the busy work for you.

Automating your client intake process means no more worrying about taking time aside from your busy schedule to follow up with each prospect. Easily set up drip email marketing that sends out personalized and targeted emails that reach the right person at the right time. Standard tasks and checklists make it easy to deliver consistent communication every step of the way without you having to do a thing, all thanks to automation.
3

Fewer Errors

One of the leading causes of client dissatisfaction is human error. Anytime that processes like data entry are manually typed in, you risk mistakes. In the legal world, the slightest error can be critical and, in some cases, even lead to malpractice, so it's essential to eliminate the potential for mistakes that could easily be prevented with technology. Automation means significantly lower possibilities of errors and greater client satisfaction as a result. Because you deliver error-free work, you'll build client trust, which in turn creates higher client retention, and more referrals, helping you build your practice.

Custom form builders make it easy to get whatever information you need by only asking relevant questions. No more copying and pasting or manually entering fields. With Lawmatics legal CRM and client intake software, you can auto-fill important client documents like attorney-client agreements, using workflow automation for law firms that merge data from your matters and contacts, saving you hours of work and avoiding potential errors.

Error-free, hassle-free, and instant legal document automation— what more could you ask for?
4

Improved Client Experience

Many lawyers make the mistake of assuming that their job is only to practice law. The truth is that being a lawyer also involves being a business person. In order to thrive as a law firm, you'll need to start focusing on client satisfaction as well as practicing law. The best place to start with that is your client intake process. It's critical that you make a good impression on your clients from the minute they first contact your law firm. Since 35% of law firms don't even answer the phone when a client calls, it goes without saying that a speedy follow-up with your prospects can make a phenomenal impression.

Even though representing your clients zealously may seem like the most important part of your job, the truth is that in many cases, it's not. Ultimately, happy clients equal a happy practice.

Believe it or not, there are lawyers out there who don't manage to get their clients the best possible results on their case, yet their clients are still thrilled with them— why?

It all comes down to the client's journey. By offering an attentive client experience that makes your customers feel valued, your clients will feel delighted. Automating your client intake process means that your clients never feel forgotten or put on the back burner to other priorities. By giving extra effort and a consistent and positive experience, you'll find yourself with more clients and more revenue; it's really that simple.
5

Greater Efficiency

Studies show that the longer you take to get back to leads, the fewer chances you have for closing a deal. Automating your client intake process means taking advantage of every opportunity by reducing delays in response time.

The client intake process is arguably one of the most critical parts of running your law firm, so if you have an inefficient and sloppy process, then it's only a matter of time until your practice becomes chaotic. Automation in law firms puts your intake process on autopilot so that you can focus your energy on what matters most at your law firm. By following the right steps done the right way, you'll have significantly higher conversion rates and boosted revenue.

Law firm reporting software usually reveals that one of the biggest reasons for low conversion rates and dipping revenue is holes in your client intake process. By putting an optimized strategy in place with the help of automation, you'll attract more leads, convert more clients and create a greater return on your marketing investments.

Client intake software meticulously tracks each step of the client journey, ensuring that nothing falls through the cracks. Lawmatics shows you who's been followed up with and who needs to be contacted when. By having a 360 degree of each prospect, your law firm increases its efficiency and gives your leads a reason to choose you over the competition.
6

Better Communication Amongst Staff

Without an efficient client intake process in place, communicating among staff about where leads stand can be a nightmare. If you're relying on spreadsheets or paper to track where each prospect is in the client journey, then it's easy for miscommunications to happen if multiple people are trying to access a client's details. One of the most frustrating things for a client is when two people handling their case are giving conflicting information.

A CRM for lawyers and client intake software ensures that everyone stays on the same page by allowing anyone in your law firm to access a client's details from anywhere through the CRM database. As a result, you'll have better communication among staff members and less risk of things falling through the cracks when following up with prospects. Keep everyone on board and deliver consistency amongst your staff by relying on technology to keep everyone in the know.
7

Fewer No-Shows

Finding a time that works for everyone can often be a nightmare for attorneys. Lengthy email back and forth asking "what time works for you?" can be a time-draining hassle. Not only can it be frustrating for lawyers, but also for their clients. Most clients have busy schedules, just like lawyers, so making appointment-setting a painless experience benefits everyone.

Automated appointment scheduling software allows your clients to choose meetings based on your availability. It's as simple as syncing your outlook or Google Calendar to the CRM for attorneys, and your clients can choose a time slot of their choice.

By giving them direct access to your schedule, you'll significantly reduce the possibility of no-shows and double bookings, not to mention you'll impress your clients with your tech-savvy approach to appointment scheduling. No more missing meetings or losing time for no-shows. Lawmatics automates the appointment setting process and even sends automatic follow-ups to keep everyone on the same page.
8

Increased Referrals

One of the things that they don't teach you in law school is that it's up to you to find leads for your practice. Networking is incredibly important if you hope to grow and expand your law firm, and referrals are one of the best tools you have. Leveraging the power of happy clients is a valuable form of word-of-mouth advertising. People are much more likely to trust someone directly in their network than they are to trust an advertisement.

Statistics show that 62% of people looking for a lawyer ask around with friends and family before searching online.

Simply put, if you can increase the number of referrals at your law firm, you can significantly grow your practice and increase your revenue.

One of the best ways to increase your referrals is to provide an efficient and consistent client intake process with automation. Email automation for law firms makes it easy to follow up regularly with targeted messages tailored for each client. By tracking where each client stands at each stage of their journey, you'll thrill and delight them and encourage them to recommend your services to their friends and family.
9

Greater Organization

Law firms are often perceived as cluttered environments and for a good reason. Regardless of the size, law firms are incredibly stressful and high-performing places, so it's easy for things to pile up. There's always something going on, and there's always a phone ringing. Between important documents, incoming emails, client hearings, consultations, and sending out invoices, it's easy to get disorganized without a system in place.

One of the best ways to get organized is implementing an attorney intake software and CRM into your law practice. By automating your processes, you'll free up a considerable amount of your time and take control of any disorganization in your practice.

Ditch the pen and paper and post-it notes taped all over your desk. Forget about having to visit multiple spreadsheets to access client information. Using a CRM for attorneys and law firm client intake software means you can access everything all in one place, establishing order and organization in your law practice.
10

More Clients

One of the biggest challenges that law firms have is finding clients. With so much of their time devoted to their clients, it can be challenging to market themselves and produce high-quality leads. Using the right software like Lawmatics can help you take your law firm marketing efforts to the next level and significantly grow your practice.

When you have a legal client intake software that automates your marketing emails for you and tells you which source is your best leads are coming from, you can significantly grow your business. By streamlining your processes and taking the hassle out of repetitive tasks, you'll have more time to take on even more clients.

Drip email marketing nurtures your leads from each stage of the client journey process to the next. Your law firm can choose custom triggers that send tailored emails based on certain actions. For example, if someone signs up for your newsletter, they'll receive an email with more information on your practice.

Customized marketing templates make it easy to extend your reach to even more leads and never miss an opportunity to convert someone into a client. Audience segmentation software increases your chances of someone opening an email by grouping contacts based on demographics like case type and career industry. Sending marketing materials based on criteria like matter type, age, and profession can help you deliver more personalized content that they'll be more likely to open. The end result? More clients and more revenue.
Automate Your Client Intake Process
With Lawmatics
Automating administrative tasks can help you take control of your practice and focus your energy where it matters most. In turn, you'll have a much more efficient practice that delivers what it promises, creating happy and loyal clients who will refer you to friends and family.
There's a reason why more and more law firms are turning towards more Lawmatics, the most powerful legal intake marketing automation and law firm CRM for attorneys. Our robust software helps firms execute effective strategies based on their individual goals and attract and convert more clients through the power of automation. Integrated law firm reporting software makes it easy to see what parts of your efforts are working and which parts need work.
Are you ready to see how Lawmatics can help you carry out your client intake process in a fraction of the time and take your law practice to the next level? Sign up for a free demo today!