Simple, transparent pricing for every law practice
Lite
$

199

/mo

Automate the client intake process.

Includes 3 Users | $49/add. user/mo
$399 one-time setup charge
Pro
$

249

/mo

Automate client intake and marketing.

Includes 3 Users | $59/add. user/mo
$399 one-time setup charge

Full Reporting and Insights
Enterprise
Contact Us
Larger law firms and agencies.
Contact Us
Minimum 20 Users
Custom Yearly Pricing

Dedicated Onboarding and Support
Add Time & Billing to Any Plan
$29/user/mo
No matter the size of your practice, our billing solution can help you turn timekeeping, invoicing, and client payment into a seamless process. Time & Billing includes:
Contact Us
Lawmatics seamlessly integrates with the apps you use every day.



"
"
The one thing you can't buy as a lawyer is more time. Lawmatics gets you more time. It breaks that rule."
—
David Lehr, Strongest Defense
We've got your back.
Step-by-step onboarding
Our tailored step-by-step onboarding experience walks you through everything you need to start growing your driving growth and efficiency in your law firm.

Phone & email support
Whatever your firm may need, our top-notch support team is here to help so you can focus on what you do best: practicing law.

Documentation training
Whether you have a question or just want to dive headfirst into Lawmatics features, our extensive resource center has the articles and tutorials you need.

"
"
Lawmatics automations make it possible for us to focus on the next phase of scaling the business."

—
Corinne Kraayeveld-Verwijs, Kraayeveld Law Offices
Compare plans side by side
Non-active users
Do you have attorneys at your firm who are not going to need to login to Lawmatics, but need to be able to send emails and communications from their email address? We got you!
*Must have at least 3 standard price users to add Non-Active users
Lawmatics pays for itself. Now my staff can focus on profit-generating tasks rather than manual processes related to client follow up."
— Conti Moore Smith
Law firms love Lawmatics
Our customers give their clients the client-focused experience they deserve. Learn how they do it all with Lawmatics.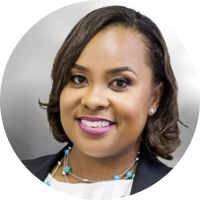 How Lawmatics Helped Conti Moore Law, PLLC Save Time and Cut Costs While Driving 2x Growth
Conti's law firm has doubled the amount of business it is handling in the last year. With Lawmatics, they are well equipped to efficiently manage the increase in work.

How Lawmatics Helped Adaptive Law Firm PS Streamline Client Intake and Save Thousands of Dollars in Operating Costs
Using Lawmatics directly translates into real cost savings for this small law firm in Washington.

How Nesevich Law Used Lawmatics to Drive More New and Repeat Business
With the help of Lawmatics, solo estate planning and elder law attorney, Russ Nesevich from New Jersey found a new strategy in growing his practice

Ready to learn more about growing
your firm with Lawmatics?