10 Best Marketing Metrics: How to Measure Your Law Firm's Marketing Success
•
Published on
June 3, 2021
•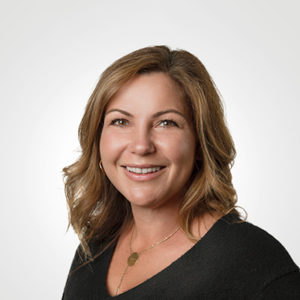 When law firms are doing exceptionally well, there's usually a good reason behind it. Chances are that they are making good use of their marketing metrics to track and measure their success. The best way to have total control over your law firm is to measure its success. Without measuring your efforts, you can't possibly hope to understand or track your progress. And, unfortunately, without monitoring, you can't possibly control the direction your law firm is going in. Marketing metrics have existed for quite some time, and businesses of all kinds have used them as a strategic tool to help grow and expand.
To be as effective as possible, a business needs to assess their marketing campaigns and statistics to get a greater overall picture of where they stand. They look for new opportunities by observing the values in their marketing metrics and where they can take action to get better results.
However, metrics and data are relatively new in the legal world. That's why tracking them can give you a significant edge over the competition and thrive by taking a a modern approach to growing your practice — the data-driven way.
Why Metrics are Important to Track
Increased Return on Investment
Running a digital marketing campaign costs time and money. So, it would be a complete waste of resources to run a campaign and then walk away from it without measuring its effectiveness. Smart marketers know the importance of paying attention to return on investment. A return on investment is exactly what it sounds like it is — how much time and money you invested in a marketing strategy and what results you got out of it. You can track your ROI results by calculating how much you invested in your law firm marketing , how much revenue was received from clients resulting from it, and how much it costs you to provide the clients' cases.
Knowing your ROI will help you determine whether you should continue the campaign as it currently stands or make improvements that may yield better results.
Advantage Over Your Competition
Since using metrics is relatively new in the legal world, most law firms aren't harnessing the power of data and metrics yet. So, it goes without saying that tracking yours will give you a significant competitive advantage over the competition. Your competitors may still be making the mistake of believing that they don't have time or the knowledge to get their hands on this kind of information. The truth is that a law firm client intake software like Lawmatics can give you a total 360-degree view of where your law firm stands without complicated graphs or numbers. Legal reporting software makes it easy to understand law firm data analytics in an easy-to-digest format for anyone in your law firm to read.
As time progresses, more and more law firms will start to catch on to the value of measuring metrics. In the meantime, why not take advantage of staying ahead of the curve and get a head start on a data-driven approach to marketing your practice?
Fewer Resources Wasted
When you invest your time and money in marketing efforts, the only way to know if you're using your resources wisely is to track the effectiveness of your marketing investment. According to a recent survey, marketers waste an average of 26% of their budget on marketing that yielded no results. Most law firms are throwing money away for marketing activities without any idea whether it's going to work or not. Following your marketing metrics will help you understand how to best use your resources and save more money in the process.
Increased Growth
Information is power, and when you have the information you need to have a competitive advantage over other law firms, then it's inevitable that you will grow. Measuring brings a unique clarity that would otherwise just have been guesswork. There is no grey area when it comes to tracking marketing measurements. Things are either working, or they're not — and you have the opportunity to make changes where needed. Simply put, monitoring, measuring, and making improvements accordingly is the best way to expand your law firm and increase your revenue.
Greater Clarity
One of the biggest culprits for confusion and chaos in a law firm is because no one actually knows what's going on. Data provides a clear-cut representation of exactly where your law firm stands and where it needs improvements. The more sophisticated that you can make your marketing efforts, the better results that you'll produce. However, not all marketing metrics are created equally. Some are more valuable than others, so let's go over some of the most important ones that you should be tracking.
Tips for Tracking Your Metrics
Create Clear Goals
Before you start tracking your progress, it's essential to determine what your goals are. After all, if you don't have a clear picture of what you'd like to achieve at your law firm, then you have to ask yourself what the point of measuring is. Each time that you measure your marketing results, it's important to track whether you're getting closer to your goals or further away from them. A strategic plan has to involve a clear goal; otherwise, you'll get lost along the way.
Your goals may vary depending on where your law firm currently stands with its marketing efforts; however, your goals should be things like generating more referrals from past clients, increasing your open matters, or converting the maximum amount of prospects into paying clients. Whatever you decide your goals are, spell them out and make them as specific as possible.
Measure Regularly
The frequency of how often you check your marketing metrics will depend on which metric you're looking at. For example, your call to action should generally be looked at out once a week in order to make sure that you stay on top of any changes that need to happen. However, metrics like your search engine rankings can be checked less frequently since it takes a little more time to take place.
Make sure that you set a schedule for each metric so that you're checking as often as necessary. Casually checking every now and then is not adequately following your marketing progress. The only way to make the most out of staying on top of your law firm's metrics is to set a schedule for how often you'll go over them.
Make Changes Right Away
One of the biggest mistakes that law firms make when following their metrics is looking at them and then doing nothing. It's critical that once you note any bottlenecks or problem areas in your marketing strategy that you take action immediately. The longer you wait to make improvements, the more opportunities you're missing out on.
Even though change can be uncomfortable and sometimes even inconvenient, taking action the most critical step in tracking your metrics. Once you see any red flags come up, make whatever changes necessary to improve your marketing efforts.
10 Best Marketing Metrics Your Law Firm Should be Tracking
1

Bounce Rate

33% of clients look for a lawyer online. So, it's vital that your website is performing as well as it can to grab people's attention. Several factors determine the quality of a website's performance. One of the most important factors is known as a bounce rate. Bounce rate is a measurement of how many visitors land on your website and leave without performing an action. For example, when someone comes to your site and doesn't perform a search, click on any links, or fill out a form before leaving, it is known as a bounce.

Bounce rate is important for you as a law firm because it helps you understand how well your marketing strategy is working on your page. It may come down to many different issues that, if improved on, could significantly improve your conversion rates.

If you determine that your bounce rates are higher than they should be, chances are that it may be because of some of the most common culprits like:

Slow Loading Times

Low-Quality Content

Page isn't Mobile-Friendly

Irritating Pop-Ups

Once you have a better idea of your bounce rate, you'll be able to experiment with different improvements and see whether you can improve your numbers and engage more visitors.
2

Visit to Lead Ratio

A visit to lead ratio is comparing the total number of visitors on your website with the total number of leads you're generating. If the number of leads you're generating compared to visitors on your page varies significantly, then there is clearly an issue that needs to be addressed. The ultimate goal of your marketing should be to convert leads to clients, not just visit your site.

Generally, a conversion rate of around 2% is considered good. That means that for every 1000 people that visit your page, 20 turn into actual leads. It goes without saying that if you're seeing plenty of traffic coming to your site, however very little of them are turning into leads, then you need to make some improvements. Some of the most common methods for improving visit to lead conversion rates on legal websites are:

Adding Testimonials

Removing Distracting Pop-Ups

Choosing a Better Call to Action

Offering a Free Consultation

Adding Live Chat
3

SEO Keyword Ranking

SEO and law firm marketing go hand in hand. All of your law firm's digital content should be optimized for Google so that it appears as high as possible in search results. So, it goes without saying that if you don't have a basic understanding of SEO yet, then it's time that you start familiarizing yourself.

There are many different factors that play a role in how well your website is performing in SEO rankings. One of the most important is keyword rankings. Everything on your website should be targeted with appropriate keywords for your practice area. For example, when someone performs a Google search looking for a lawyer in your city, ideally, you want your name to come up on top.
It's important that you are constantly tracking and improving your SEO rankings in order to stand out in a sea of Google search results.
4

Visitor Behavior

Marketing often comes down to behavioral science. The more you can get to know your leads, the better you can appeal to them. One of the most valuable metrics that you should be tracking is how users behave on your website. What kind of links are they clicking on? How much time do they spend on each part of your site? What triggers them to perform certain searches, and most importantly, what leads up to them filling out a legal client intake form?

Once you have a clear picture of your website visitors' behavior flow, you'll know what the most popular paths are and where the highest drop-off rates are. Review your content over and over and make changes until you see improvements.
5

Conversions by Source

In order to understand which of your marketing efforts are performing best, you should be tracking which ones lead to conversions. Some examples of actions that are considered conversions for your law firm are phone calls, filling out a client intake form, or requesting a live chat. Tracking what source led to each of these types of conversions will help you gain a better understanding of which ones are the most effective for converting leads and which ones you should get rid of.

For example, if you're running an ad on social media, you should be measuring how many conversions it actually led to. The same goes for your newsletters and any other marketing strategies that you have in place.

Understanding conversion rates for each source will help you simplify your marketing efforts and put your energy towards the marketing sources that get you the most conversions.
6

Email Click Rate

One of the biggest marketing challenges law firms face is email open rates. Despite marketing emails being delivered, all too often, they aren't even opened. The challenge then becomes how do you get people not only to open your marketing content but click on your call to action. It's crucial that you're tracking what kind of email click rates your marketing materials are producing so that you can make it better if it needs to be.

To calculate your click rate, you take the total number of clicks produced from your email marketing campaign divided by the total number of emails you have sent. Meaning that if you sent out 500 marketing emails and 50 people clicked on your links, then your click rate would be 10%.
One of the best tools for increasing your click rate is using drip email marketing paired with audience segmentation software . Lawmatics makes it easy to personalize scheduled and targeted emails that increase your chances of a lead taking action on an email. Not only does it streamline your marketing process, but it will significantly increase your lead conversion because each lead gets a unique email targeted towards their specific behaviors. The result is higher click rates, greater engagement, and ultimately, more revenue.
7

Social Media Traffic

Believe it or not, social media platforms like Facebook and Twitter are now considered one of the biggest business-generating marketing sources for law firms. It's possible to convert a considerable amount of qualified leads if you manage to gain a following. However, you're not going to get anywhere unless you track how well your performance is doing. While likes and comments may be signs of engagement, they are not an actual measurement of your conversion performance.

You should be paying attention to more important metrics like your reach, referral traffic, and your growth rate. By paying close attention to these metrics, you can fine-tune your law firm's social media strategy and create high-quality content that resonates with your audience and ultimately leads to more clients.
8

Backlinks

Backlinks are another valuable SEO metric that will determine how well your website performs in search results. The number of websites that link back to your web page will result in Google favoring your website. The more sites that link to you but in the same industry, the more that Google likes you. However, more important than just the number of links to your site is the quality of them. High-quality backlinks are more valuable than a greater number of low-quality links.

Make sure that you're paying attention to the number of links as well as the quality. High-quality backlinks are considered ones that come from a relevant and authoritative site and haven't been paid for. The more high-quality backlinks you have, the better your SEO strategy will perform.
9

CTA Performance

A strong call to action is one of the most important parts of building an effective marketing strategy for your law firm. Never do you want to market to your customers without giving them an opportunity to take the next step. Whether it's in your newsletter, or your legal blog, you always want to make sure that you close with an invitation to take an action. Some of the most effective legal CTA's are:

Filling out a legal client intake form

Following Your Law Firm on Social Media

Retweeting Your Content

Subscribing to Your Blog

Signing up For a Free Consultation

A weak call to action won't get you the kind of results that you want, so its important that you have an idea of how well yours is performing. By measuring the clickthrough rate of your CTA, you can determine whether you need to make improvements.

Believe it or not, there are all sorts of different factors that could lead to a poor call to action performance. Perhaps the tone of your call to action seems too aggressive. Maybe the color of your call to action isn't easy on the eyes. Believe it or not, the performance of your call to action all comes down to a science. You'll have to measure your results to experiment with different methods until you get your results to where they want to be.
10

Newsletter Growth

A great legal newsletter is a fantastic way to build loyalty with your clients and demonstrate your authority in your area of practice. if executed correctly, your Email newsletter can achieve significant results resulting in more conversions. However, it's important that you're carefully observing the performance of your newsletter to make sure that you're not just boring your readers.

If you're not already using audience segmentation with multiple email newsletters, then you should start right away. That way, you know that you have a better chance of your newsletter being opened. For example, current clients shouldn't be receiving the same newsletter as leads.

Managing the overall performance of your newsletters requires tracking information like how many people sign up, how many are open, and what your clickthrough rate is compared to the total number of newsletters sent out. Also, make sure that you're paying attention to how many people opt out of your newsletters. You may need to shift the content of your newsletter to make it more valuable and worth reading.
Automate Your Marketing Efforts With Lawmatics
You have enough to worry about with your clients' cases. Spend less time on your marketing efforts by letting Lawmatics take over with marketing automation for law firms that connects with your law firm CRM . Drip email marketing makes it easy to nurture your leads and clients from one stage to the next.
Build newsletter marketing for attorneys with drag and drop features that make the job easy. Not only will you make sure that each lead gets the right email at the right time, but you'll have more time to focus on what you do best-practice law.
Are you ready to see how Lawmatics marketing automation can help you scale your law firm and drive client engagement? Sign up for a product demo today!