12 Ways Law Firms are Using Video to Grow Their Business
•
Published on
November 2, 2022
•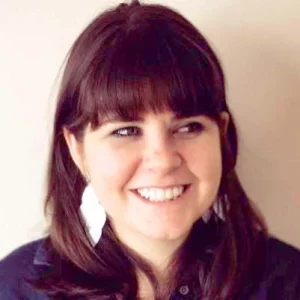 Lawyers are harnessing the power of video marketing in growing their businesses in several ways to get their message out there and connect with clients. Using videos, you can connect with prospective clients more personally, build trust, and show your expertise in the legal field.
What Makes a Good Law Firm Video?
When it comes to law firm video marketing, you need to provide value for viewers. Whether explaining general legal concepts or simply telling a compelling story, your video should give viewers a reason to watch it. Keep your videos as brief as possible, and dive right into the point.
The 3 elements that make a video successful:
Use humor, empathy, or urgency in your videos. Eliciting some emotions will help to ensure that viewers remember your video long after they've finished watching it.
Let's look at 12 ways law firms use video in their marketing in 2022.
1

Brand Videos

Law firms use video in various ways to grow their businesses, and one of the most common ways to use video is for branding purposes. Brand videos build awareness around your company and attract potential clients. You should use them to introduce your firm, show what you're all about, and share your values.

Brand videos are a great way to connect with potential clients and showcase your expertise in the legal field. They can help you stand out from the competition and make a strong impression. 

A brand video will address at least one of the following considerations: 
What is your mission and vision?

What makes your law firm unique?

What are the values of your law firm?

How can you help your potential client?
Brand Video Example: Levar Law
Personal Injury firms are the leader in legal when it comes to brand videos. Levar Law uses short clips to convey expertise and authority. The video focuses on their strategies during representation and signs off by saying, "our experience helps us maximize your value and get you the money you deserve." 
When and Where to Use Brand Videos
Brand videos are typically used at the top of the funnel, introducing your firm to new prospective clients unfamiliar with you. They can be used as commercials, on website homepages, and even strategically placed during the intake process. 
Why Brand Videos Work for Law Firms
Ultimately, brand videos are perfect for creating awareness for potential clients and getting them one step closer to becoming a customer. They work because they give customers a quick and easy way to learn about your company and what you have to offer.
2

Event Videos

Does your firm host online webinars or roundtables? Record the video to share on your website or as a lead magnet. Event videos, like webinars, are a great way to engage with potential clients and break down complex legal concepts. It's a great way to educate potential clients, increase trust with current clients, and market your expertise.
Event Video Example: Hope Wood, JD
Your law firm can use webinars to break down complex legal concepts and processes to interested clients. Estate Planning Attorneys can use webinars to address preventative measures people can take when setting up wills, trusts, or how to avoid probate. In the Inheritance Without Headaches webinar, Hope Wood guides the attendees through each type of asset transfer, and she recommends the best way to provide an inheritance.
When and Where to Use Event Videos
A webinar can be a lead magnet for potential clients. As a bonus, the material from the presentation can be repurposed into articles or shared on social media. For example, you can promote your upcoming webinar by recording a teaser, posting it on social media, and including a link to the registration for the full presentation. Following the webinar, you can create short-form video takeaways from your presentation to share on social media posts so people get the highlights. 
Why Event Videos Work for Law Firms
Event videos work to generate interest, show authority in an area, and possibly even convert potential clients into leads. 
3

Expert Interviews

Expert interviews are a great way to show that you're a trusted voice in the legal community. Having a news outlet come to you for your opinion will add credibility to you and your firm and will establish you as an authority on legal opinions.
Expert Interview Video Example: Pate, Johnson, & Church
The media often call on federal criminal lawyers to comment or explain major current events. The partners at Pate, Johnson, & Church are frequently interviewed on major news networks involving cases they aren't actively involved with. Their interviews explain legal opinions about current events to a general audience.
When and Where to Use Expert Videos
Add the video to your website when you're featured on a news program or podcast (many podcasts are video recorded and shared on Youtube). If you have several media videos, you should consider creating a Media page to show all of your interviews. 
You can highlight the video on your home page if you don't have many interview videos. Or simply create a blog post about the topic and add the video to the post.
Why Expert Interview Videos Work for Law Firms
Generally, expert videos help boost your brand. They highlight your expertise and are used during the consideration phase of the buyer's journey. If a potential client sees you were featured on the news, but your competitor was not- that could be one of the factors why someone will choose your firm. 
4

Educational Videos

Educational videos are a great way to teach your audience about a new topic, change in law, or a service. There are many types and formats of educational videos, including explainers (more on these below), how-to videos, and what-is videos. These videos typically use simple language and visuals to break down complex concepts and make them easy to understand.

In addition, educational videos can be used to build the foundational knowledge that a potential client will need to understand their situation better. Whether explaining how a new law affects your clients or providing an overview of your firm's services, educational videos can effectively show your audience and help them make informed decisions.
Educational Video Example: ABC Law Centers
Birth Injury attorneys have an incredible amount of education that needs to happen with potential clients. Considering the distressing nature of these injuries, educational material must strike the right educational tone and be empathetic.
Here ABC Law Centers has two examples of how to approach educational videos using the same audio. First, there is a direct-to-audience Overview of Cerebral Palsy with attorney Jesse Reiter, and second, they took the audio and created an animated video.
The direct video effectively creates trust and authority, while the animated video can be used evergreen on Youtube.
When and Where to Use Educational Videos
Add educational videos to related practice area pages on your website. Educational videos can also be used in social media advertising campaigns focusing on awareness of a potential issue.
Why Educational Videos Work for Law Firms
Educational videos are effective for law firms as they help break general concepts down for a general audience. They can help your firm take a proactive approach to explain how to identify if a potential client has an issue, define legal terms, or simply break down complex legal proceedings. 
5

Explainer Videos

Explainer videos are a type of educational video that helps your audience understand why they need your service. Explainer videos focus on the fictional journey of the company's core buyer persona struggling with a problem. In these videos, you need to show them how to overcome the issue by hiring your law firm.
Explainer Videos Video Example: Driver Defense Team
Criminal attorneys can use explainer videos to great effect because often, their potential clients typically need to take immediate action.
In this explainer video, Basics of Fighting a DUI, Derek Martin addresses his audience by directly looking at the camera. He highlights the urgent feeling of being charged with a DUI. He overviews the process and how an attorney can help.
When and Where to Use Explainer Videos
Explainer videos can be used at various stages in the buyer's journey. Still, they're particularly effective at the top of the funnel when building awareness of your brand and what it offers. 
Why Explainer Videos Work for Law Firms
They work because explainer videos are an engaging way to communicate your value proposition and give potential customers a taste of what it would be like to do business with you. When done right, explainer videos can be highly effective at driving conversions.
6

Animator Explainer Videos

Animated videos can be an excellent format for hard-to-grasp (and, let's be honest- potentially boring) legal concepts that use strong visuals to explain an abstract process.
Animated Explainer Video Example: Bross & Frankel
For attorneys working with injured or disabled people, you may want to consider having the same message in different mediums. Some people may want to watch a video on the topic instead of reading it.
Here's a perfect use case for an animated explainer video: Apply for Long Term Disability Benefits by Bross & Frankel. The video takes just over 2 minutes and covers the content in the related blog post.
When and Where to Use Animated Explainer Videos
Animated explainer videos are evergreen and can be used to punch up a blog post or shared on social media. Animated explainer videos can be used at the awareness and consideration stage of the buying process. 
Why Animated Explainer Videos Work for Law Firms
They're particularly effective when you want to introduce a complex or boring legal concept in a way that's easy to understand.
7

Client Testimonial Videos

Creating client testimonial videos featuring satisfied clients who are your best advocates is the best way to show off your law practice. Ask happy clients to describe their challenges and how your company helped solve them on camera.
Client Testimonial Video Example: Johnson & Groninger
Many law firms find it hard to get a review, let alone a client testimonial. Personal Injury and Workers' Compensation attorneys use client testimonials to highlight a client's journey to a successful verdict.
This video from Johnson & Groninger highlights the severity of the initial injury, a previous lackluster settlement, and the care and attention attorney Valerie Johnson gave to the client.
When and Where to Use Client Testimonial Videos
Client testimonials can be used in several ways, such as on your website, social media campaigns, or TV or radio ads. By featuring satisfied clients in videos, you can show potential clients that you're capable of helping them resolve their challenges.
Why Client Testimonial Videos Work for Law Firms
Client testimonials are a powerful marketing tool for law firms as they show satisfied clients. They can highlight your firm's specific processes, strengths, and a client's journey to a successful verdict. 
8

Social Media & Live Videos

Social Media is its whole beast when it comes to video, and it can encompass all types and formats of video, including Live videos. Live videos are simply videos that are live streamed on social platforms. 

Social media videos can give viewers a behind-the-scenes look at the firm and for live stream interviews, answering frequently asked questions and giving small clips of information. Social media videos are especially effective because they encourage viewers to comment and ask questions. This makes the experience more interactive and engaging.
Social Media Video Example: Baldani Law Group
Criminal Defense lawyers are out here having all the fun on TikTok. Take a look at Baldani Law Group's Abe Mashni's TikTok page, and you'll find some creative uses of TikTok sounds to give general advice, share his opinion, and show off his sense of humor.
When and Where to Use Social Media Videos
Social Media platforms like Facebook, Instagram, and TikTok have algorithms that prioritize video content, so using social media videos is a great way to get your firm's content in front of more people.
Why Social Media Videos Work for Law Firms
Social media videos are a great option if you're looking for a way to connect with your audience and stand out from the competition.
9

360° Videos

360° videos are relatively new and allow viewers to "scroll" around to see the office from every angle — as if they were physically standing within the office. 360° videos are most commonly used on Google My Business. You do have to work with certified Google 360 photographers for this.

360° videos work well for law firms because they provide potential clients with a 360-degree view of the law firm's office space and staff, which can help them get a feel for the law firm before they even step inside. 360° videos can also show off the law firm's facilities, including courtrooms, conference rooms, and libraries. 
360° Video Example: Menzer Law Firm
If you plan on meeting clients or taking depositions in the office, you will want to let your clients get a sense of your office layout. Check out Menzer Law on GMB to see the layout of their Seattle office and lobby.
When and Where to Use 360° Videos
You should use these videos on Google My Business to help fill out your listing. 
Why 360° Videos Work for Law Firms
Potential clients can get an idea of the layout of your office and what to expect when they come for a meeting. 
10

Personal Message Video

Personalized videos can be a creative way to proactively reach out to or respond to a client through email. There are tools, like Loom, that you and your team can use to record overviews of onboarding processes, explain something complex, and reduce meetings by giving asynchronous status updates.
When and Where to Use Personal Message Videos
During the Intake and Onboarding phases of a client's journey is the best time to share a video from an attorney or legal staff welcoming the client to the firm. You can also quickly film short status updates to keep clients up to date on cases, how-tos, or explainers throughout their matter. 
Why Personal Message Videos Work for Law Firms
Unlike the other video types mentioned, you've already converted the client. These videos create a delightful, unique moment for your clients and turn them into advocates. Elevate the client experience with personalized videos and turn your clients into your best advocates.
11

Community Involvement Videos

Community involvement marketing can be a great way for firms to build brand awareness, strengthen relationships with their neighbors, and establish their law firm as an integral part of where their customers live, work, and shop. Use videos to highlight your community involvement, fundraisers, and passions.
Community Involvement Videos Video Example: Ricci Law Firm
Personal Injury Form Ricci Law Firm showcases its involvement with the community in many ways. One way is by sponsoring a pet that's up for adoption and updating its website with videos each Thursday. They also have a recurring spot on the local news where they donate to a specific charity on the first Friday of every month. 
When and Where to Use Community Involvement Videos
Does your firm run 5ks for charities? Do you sponsor t-shirts for youth sports clubs? Are you passionate about animal adoption? These are the kind of interesting and fun activities you can share. 
Many law firms still award annual scholarships. This would be a great place to start considering what to showcase as your community involvement. 
Set up a community involvement or location page to house your videos that highlight your service.
Why Community Involvement Videos Work for Law Firms
Showcase your involvement in the community, highlight community events, or even just show off the local area. These videos are a great way to build relationships with potential and current customers.
12

Cluster Videos

Clusters are a concept coined by Seth Godin, which means to market locally. Law firms are already investing in local marketing strategies with digital marketing like SEO and PPC, so why not use video to highlight your love and appreciation of your hometown?  

These videos aren't created to convert potential leads. Instead, they focus on growing a community with shared interests and starting a conversation. 
Cluster Video Examples: Brooks Derrick and Ken Levinson
We have two examples of how to put together successful cluster videos with different production levels. 
Ken Levinson and Jay Stefani of Levinson & Stefani film short videos of their weekly lunch out in the city of Chicago. They simply share what they ordered and how it is. The idea is that you're already out to lunch, so why not take a quick 1-minute video? 
Another Personal Injury lawyer, Brooks Derrick, is out here filming a dang TV show: A Lawyer, His Friends, and Food. These episodes range from about 45 - 60 minutes. Brooks invites friends and entrepreneurs in Greenville, South Carolina, to get drinks and food and just chat.
Does either of these videos relate to Personal Injury? No. Are they fun? Heck Yes. 
When and Where to Use Cluster Videos
Definitely post your cluster videos on social platforms, including YouTube.
Why Cluster Videos Work for Law Firms
Lawyers are allowed to be human and have fun. Potential clients are extremely receptive to getting a peek into your passions and interests. Cluster videos can set you apart from your competition by highlighting your personality.
Create Compelling Videos
The use of video by lawyers is on the rise, and there are many ways to incorporate it into your law practice. If you're not already using video, now is the time to start.