2021 Guide: The Importance of Online Reviews for Law Firms
•
Published on
November 11, 2021
•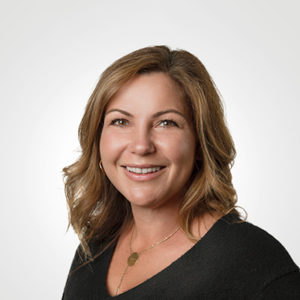 Welcome to 2021 — where our buying decisions are ruled by stars. Where we value a five-star review as much as we would a personal recommendation from an old friend, and anything less than 3 stars isn't worth a second thought. Like it or not, here we are in the consumer-driven age of online reviews.
When looking into a product or service, nine times out of ten we do an online search first. Whatever the search results fetch for us, we click through. We read reviews, we count the number of stars, and 90% of us base our buying decision on what the reviews say.
In fact, 72% of consumers trust online reviews as much as they would a recommendation from a personal friend. It goes without saying that online reviews can be an incredibly valuable tool for your law firm. Beyond the psychological impact that they have on consumers buying decisions, it can also help boost your local SEO rankings so that your law firm shows up first when people are looking for a lawyer in their area.
However, many lawyers may be hesitant to ask their clients for online reviews, since they assume one bad review can taint their online reputation. Out of fear of straying from the particular image they hope to convey online, they prefer to have no reviews at all.
What a mistake this is.
You can think of your online reputation like a credit score. No established credit is the same as bad credit. No review is the same thing as a bad review. Whether it's for a burrito or a lawyer, consumers want to see online reviews.
Prospective clients want reassurance about a lawyer, so they are looking for law firm reviews before making their decision.
A Google Business Profile Is Key
A recent survey asked legal consumers what their steps were after searching for a lawyer on Google. Almost 30% replied that they would google lawyer reviews and read the reviews on a business's Google profile while just under 20% said that they would read a review on another website. This goes to show that Google is one of the most important places where you should have online reviews for your law firm.
Although there are many different review websites that people go to to make their buying decisions, Google should be lawyers' primary concern. Setting up a business profile on Google is totally free, and it can be a fantastic tool for generating leads.
How Google Reviews Benefit Your Law Firm
Increased Online Visibility

Google tracks your law firm's ratings and will boost your visibility based on how many ratings you have. If you can manage to get enough ratings, you can push your law firm to the top of Google search results which lists the first three businesses in the area that match a user's search query. This is known as Google local pack, and they come directly from the Google My Business directory. Again, another reason that your law firm should have a Google business profile.
People Trust Google

A good review on Google has the potential to sway even the most skeptical of customers. 74% of consumers say that a positive review on Google makes them more inclined to trust a business. Simply put, people look to Google as their one-stop internet concierge to show them what's hot and what's not.
Google Customer Interaction = More Leads

Google bases your search ranking on how much you interact with your user reviews. So, before you think that you only have to respond to bad reviews, don't forget that you should also be responding to the good ones. Google is paying attention and recognizes active responses.

Get into the habit of visiting your Google business profile every day and responding to every single review. Apologize when it's necessary and say thank you when it's called for. Think of your Google profile as a garden — you have to sprinkle it every day with customer interaction for it to blossom into a lead magnet.
Increased Click-Through Rates

When people visit your business profile and see a high rating, they will naturally gravitate towards your website. Consequently, you'll improve your click through rate giving you an opportunity to reach your target audience even more.
Why Online Reviews of all Kinds Are Important
Although Google is ideally where most of your online reviews should be, that's not to say that other review sites aren't beneficial. Whether your clients review you on Google or Yelp, here is why online reviews are important for your business.
Social Proof

People are more likely to choose a lawyer if they can find a review telling them that it's a good purchase decision. Social proof has a huge impact on sales and can be the driving decision between choosing your law firm or a competing one. If a lead sees your law firm listed as a five-star review, they're going to believe that it's worth the hype. The more feedback you can generate from prior clients, the more that you will encourage others to work with you too.
Increased Visibility

Regardless of what review website you're on, each site has its own way of indexing content. The more customer reviews that you have the more that the website will push your business to the top. Algorithms favor your website as the authority when you have a high amount of great reviews, therefore giving your law firm more visibility.
Trust

One of the most important things that people look for in a lawyer is trust. People are looking for someone to handle their matter who they know they can count on to do it right. Each time you get a great review, you're increasing your credibility, making you look that much more trustworthy. If your law firm has plenty of reviews claiming how great you are, then it's going to significantly increase people's trust in you that you're the right person for their case.
Brand Reach

Encouraging your clients to leave you a review will increase conversation about your law firm. If customers are talking about you online, then you'll boost your online presence, and ultimately your ranking. So, encourage your customers to share their happy experiences on as many different review sites as possible, increasing your brand's footprint on multiple channels.
Dealbreaker

There are many customers out there who won't purchase a service or product from a brand they don't have any information on. Just about 2/3 of consumers make their final decision based on online reviews. So, for those consumers who need to see online reviews before they make their final decision, you need to make sure that your law firm shows up first by producing a steady stream of online reviews.
Increased Sales

There is a great deal of data out there that proves that online reviews significantly impact your bottom line. According to a Harvard study, increasing your star rating will lead to a boost of 5 to 9% sales, which clearly demonstrates that even a small improvement in your rating can have a pretty big impact on your revenue.
Reinforces Client Relationships

A lot of law firms make the mistake of assuming that you only have to respond to negative reviews, which simply isn't true. Reviews are a wonderful way to strengthen your relationships with customers by responding to both positive and negative feedback. Reviews give you an opportunity to reinforce positive experiences by giving thanks and providing an open line to your previous clients while recognizing where you have room to grow.

Giving personalized replies to comments means that you're giving your law firm a human face. When you have an open-to-feedback demeanor, it's attractive to potential clients. A friendly online attitude in response to positive and negative reviews can work wonders for your reputation.
Encourages Growth

Any smart business knows that there's always an opportunity to grow and improve. Observing your customers' positive and negative experiences online can give you better insight as to what your clients truly want. If you get one or two reviews mentioning a specific problem, then it's probably not that big of an issue. However, if you notice the same issues coming up several times in a row, then you know that it's clearly an indication that you need to make a change.

By using your customers' experience as insight, you can make improvements where necessary, and use each review as a stepping stone towards becoming the best you can be.
Tips For Handling Critique
One of the most common reasons why lawyers are hesitant to encourage online reviews is they don't want negative critique floating around online potentially tarnishing their reputation. And while your first instinct when you see a negative review of your law firm, may be "Take it down! Sue for defamation!" that's not always the best solution. A review that contains outright false information may be considered defamation, but is it really worth a legal battle?
So, when you get a negative review, take a deep breath and try the following.
Respond Professionally

Nothing looks more unprofessional than seeing a business come down on a negative online review with an aggressive and self-defensive response. Or worse, not responding at all. Instead, it helps to respond professionally and calmly, encouraging the unhappy client to contact you directly, shifting the dialogue away from the public eye.

When responding, always make sure that you apologize appropriately if needed, and make it clear that your number one goal is finding a resolution. Above all, always make sure that a client's case is kept confidential. If your law firm fails to respect confidentiality in its response, it could lead to bigger issues than your online reputation.
Encourage More Positive Reviews

Since you can't take negative comments down, the next best thing you can do is drown them out! After responding professionally to a negative review, wash it out by turning it into a small piece of a greater whole. The way that you do this is by encouraging more and more reviews.

If the majority of your online reviews are saying that your law firm is fantastic, and there are only one or two negative reviews, then they'll usually be ignored. So, don't be afraid to ask for reviews from your happy clients to water down the negative ones.

It's as simple as asking your client at the end of their case by sending an email. If they had a positive experience, chances are that they'll be thrilled to leave you one or several positive reviews online. It doesn't take much convincing for a happy client to spread the word about their great experience.

You may even want to consider adding a review landing page on your website to provide an easy way for clients to review you.

However, it's important to note that certain review sites like Yelp publicly state that businesses should not directly ask clients to post reviews. So, always make sure that you're familiar with the legalities before asking a client to review you on a certain site.
Online Reviews: A Critical Part of Clients Decision Making Process
As we near 2022, we see more than ever why online reviews are important for law firms. Reviews will continue to play an important role for clients searching for a lawyer, so it's time to start prioritizing online reviews as a part of your law firm's marketing strategy.
In order to build a five-star reputation for your law firm, You'll need to give your clients a reason to leave a great review.
One of the best ways to do that is by relying on legal software to automate your processes. Automation features like drip campaigns for law firms, two-way SMS text messaging for law firms, and automated appointment scheduling give each client the impression that they're your only client.
With Lawmatics' all-in-one CRM for lawyers and attorney intake software, you can seamlessly automate the entire client journey, eliminate chaos and give your clients a reason to spread the word about your law firm.
Plus our legal time and billing system can help you achieve your KPI's including total monthly revenue, average fee per session, etc. You'll be able to enhance your strategy and make the most of your time to make more data-informed decisions.
Are you ready to see how Lawmatics can make a positive impression on your future clients, resulting in five-star reviews? Sign up for a free product demo today!