3 Steps To Lower Client Acquisition Cost for Personal Injury Firms
•
Published on
September 7, 2022
•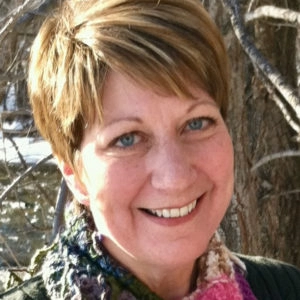 Personal injury law firms need to attract a steady and predictable stream of prospective clients to stay in business, and many have put a marketing strategy in place to do just that. However, to protect their bottom line and increase revenue, PI firms must understand how successful their marketing strategies are by analyzing their client acquisition costs.
Client acquisition cost (CAC) is the approximate cost required to retain a new personal injury client, considering marketers' salaries, the amount spent on marketing campaigns and strategies, and other advertising expenses. CAC can be measured through a simple calculation: the money law firms spend to obtain new clients, divided by the number of clients gained. It is always in a law firm's best interests to lower its client acquisition costs. When CAC is too high, a firm might be losing money even as it attains new business if the investment to gain a client is higher than the lifetime earnings the firm receives through the representation of that client. 
Some marketers estimate that most CACs will be profitable if a firm spends 15 percent (or less) of their expected settlement on acquiring the lead. However, unlike flat fee or retainer-based cases that tend to yield a foreseeable amount, personal injury cases are hard to predict, and CAC depends on the settlement value of individual cases. If a firm wins more cases than it loses or tends to obtain higher settlements from profitable tort matters, it may be able to spend more on marketing. However, there are no guarantees.
Here are some of the ways that personal injury firms can reduce their CAC costs:
1

Generate More Cost-Effective Leads

Personal injury client leads come from many origins, and many don't cost a lot of money.  Here are some of the most common types of leads that can turn into paying clients:

Personal injury leads can be challenging to come by, and even more difficult to convert. However, when you utilize the right strategies, encourage referrals, and provide a high level of service, the right clients will find their way to your firm.
2

Increase Customer Lifetime Value

It is generally acceptable for firms to spend money on advertising campaigns to retain new clients. However, firms must also make critical investments in their existing client base to build, create and maintain positive relationships with current clients that will continue to increase over the years. While getting a prospective client to your firm's door might seem challenging enough, firms must continually work to earn trust and loyalty to boost their customer lifetime value (LTV) and monetize their existing client base. 

Here are a few ways to increase LTV among your existing legal clients:
Prioritize them

–

 While no law practice can survive with only one client, clients still demand personal attention from their legal team. Making clients feel like their case is at the top of the priority list helps keep their anxiety at bay while enhancing their trust in their attorney.

Set goals

–

Each client has different goals regarding the outcome of their case. Legal professionals need to understand client expectations at the beginning of the case because whether their goals are met will likely determine how satisfied they are with the overall representation. Knowing these goals from the onset will also help the legal team manage client expectations throughout the process.

Be responsive

–

Law practice management software helps legal professionals manage client communications by allowing them to access client and case files anytime and anywhere. In addition, an agile

attorney-client management platform for law firms

will provide comprehensive support services that automate the intake process, scheduling, reminders, follow-up, workflow, billing, and more.

Personalize your services

–  

Try to meet with your clients in person occasionally, if possible, to get to know them. Ask them a little bit about their background, family, and interests so that you will be able to discuss something with them besides their legal matter. Clients don't usually want to talk business all the time and appreciate it when you show interest in them as a person.

Be prepared

–

You should encourage clients to come to meetings prepared and give them the same consideration. Your degree of preparation builds rapport with the client, helps you make the most of the time you spend with them, and demonstrates that you value their time and take their case seriously, which will, in turn, strengthen their loyalty to you.

Stay in touch

–

One way to

enhance the client relationship

is to conduct regular consultations with clients in the office or online to get a sense of their approval or dissatisfaction and deal with any issues before they poison the attorney-client relationship. You can make more time for your clients by automating routine, time-consuming tasks with practice management software.

Meet deadlines

–

If you want to build and maintain client trust and loyalty, getting work done efficiently and on time is essential. Legal technology can drive efficiency by

automating and streamlining tasks that would otherwise require tedious manual processes and time lost, regardless of practice area. For example, for those who practice in the personal injury space, a legal CRM can provide templates, generate complex documents, manage files,

automate time and billing

, and present an injury case in the most compelling way possible.

Be a strong advocate

–

Since they are often paired against insurance companies with deep pockets and specialized lawyers who work only for them, personal injury attorneys must also be strong advocates for their clients. Although no attorney wins all their cases all the time, it is vitally important that you win over your clients by building and maintaining solid relationships with them. 

Encourage honesty

–

All relationships function best when both parties are open and straightforward. One of the best ways to maintain positive relationships with legal clients is to

be honest

and encourage honesty. Answer all questions as truthfully as possible, and if mistakes are made, admit them immediately. Also, encourage your clients to be honest by emphasizing that if they fail to provide truthful information, this could negatively affect your ability to represent them.
To build strong professional relationships, a legal CRM is an excellent tool for managing personal injury leads, prospects, and client contact information.
3

Automate Your Marketing Efforts

Law firm marketing strategies are often complicated and time-consuming. Legal professionals are always busy and under constant pressure – the last thing they want to do is focus on time-consuming marketing strategies. However, marketing automation allows law firms to stay ahead of the competition by automating various marketing tasks such as email, social media, lead generation, and data analytics.

Automation software streamlines the entire client communication process to deliver the right messages at the proper time to the correct leads. In addition, automation platforms provide firms with essential data tools that provide valuable insight into potential clients' behaviors that they can use to formulate actionable steps. 

Here are some of the benefits of marketing automation for law firms:
Collect critical data

–

 No more wasted time chasing a lead that might prove to be futile. Automation tools collect and record data about your prospects' behaviors, allowing you to manage contact lists, plan actions, and follow up as needed to

nurture your prospects

from initial inquiry to paying clients.

Maximize social media

–

 Automation tools allow users to enhance specific actions on social media platforms, eliminating the need to carry out tedious tasks. For example, through automation, a user can schedule a social media post to go live at a designated time and subsequently analyze the post's performance to determine its performance.

Streamline workflows

–

Law firm marketing strategies require a long-term approach. Automation offers firms the ability to set up dynamic email workflows for all marketing approaches.

Enhance customization

–

 Legal CRM systems can customize all alerts, follow-ups, and digital intake forms, allowing teams to target their communications to create

audience segmentation

and engage leads to retain their business. 

Save time –

Automation actions can be set up to send emails, update social media, launch newsletters, answer FAQs for clients, provide and receive client updates, and present performance surveys. These capabilities save legal teams countless hours while increasing the firm's bottom line.

Measure performance

–

Automation provides various performance indicators that measure return on investment (ROI), conversion rate, and cost per lead. In addition, the software allows users to track what visitors do on their website, evaluate advertising campaigns, oversee social media, and use public relations outreach services as a part of the law firm's marketing strategies.

Improve communication

–

Some believe that automation creates mass-produced communications such as emails with little or no personalization. However, automation tools provide customization options using innovative artificial intelligence (AI) that allow firms to segment leads, personalize communications, and give the unique information sought by each potential client.

Track budgets

–

Marketing automation lets legal teams know exactly where their money is going and helps them determine if they want to spend additional funds on advertising. If they decide to expand their budget, automation enables them to pinpoint the best use of funds: should they beef up their website's content, launch an email campaign, send out a newsletter, or escalate their digital marketing reach?
Lawmatics offers law firm CRM for attorneys who want to take their firms to the next level with powerful, easy to use, and effective software solutions. Our marketing automation system takes care of everything from the initial first contact through becoming an established client to help ensure your firm's marketing approaches are on target. 
Ready to Lower Your Firm's CAC and Boost Client Acquisition? Lawmatics Can Help
Want to take the next step? Contact us to learn how Lawmatics legal automation software can help you turn all your law firm marketing strategies into realities.