5 Best Cities for Attorneys to Join or Start a Practice
•
Published on
June 15, 2023
•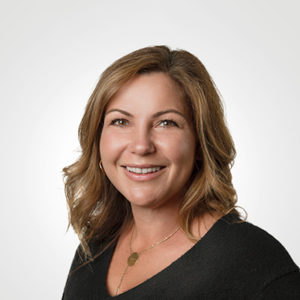 Congratulations! You've tirelessly studied for what feels like centuries, you managed to pass the bar exam with flying colors and put in the work to prove you've got the chops. Now you're ready to start the next chapter of your legal career— opening or joining a practice of your very own. Sitting on the edge of your future as a lawyer is exhilarating—you have the power to change people's lives, protect the innocent, and uphold justice as a legal professional.
Yet, launching your legal career can be daunting. There are all sorts of factors to weigh out when it comes to starting your practice. Most importantly where you plan on practicing. While initially, you may dream of practicing law in a thriving metropolitan setting with plenty of lucrative opportunities, you may start to consider the alternative of opening a law practice in a smaller community.
A smaller community may offer more of a community connection, lower overhead costs, and less competition. Depending on what your priorities and personal goals are, the place you choose to pursue your legal career will play a substantial role in your overall success.
Do you dream of a glitzy big law career in a New York City law firm? Maybe the small town aspect of Spokane appeals to you? The decision of what city you'll choose to pursue your legal career carries significant weight since it will directly impact the trajectory of your career. Here are some of the most compelling reasons why selecting the right city is incredibly important:
Opportunities For Specialization

The market for legal services varies greatly depending on where you are. Some locations boast plenty of opportunities for your legal sector, while others may be more limited. The right city for you will ultimately depend on the types of legal services you offer. In other words, a criminal defense lawyer will probably find a lot more clients in a city with a higher crime rate like Washington D.C. than they would in a suburban neighborhood in Idaho.

Whereas an intellectual property attorney would probably be better off choosing a city with a strong tech industry like Seattle. Aligning your legal services with the right city can significantly enhance your career prospects.
Networking and Development

Practicing law in a city with an active legal community can offer you ample networking opportunities building connections that help you develop your career. From local Bar Association events to conferences, choosing a city full of networking opportunities can significantly benefit your practice. For instance, cities like Washington, D.C., home to numerous federal agencies and the highest number of lawyers per capita, offer a vibrant legal community with a wide range of networking opportunities.
Cost of Living

The cost of living varies substantially across the United States and Canada. When first launching your career, it may take time to establish yourself. Starting a career in a location with an extremely high cost of living could significantly affect your overall well-being and quality of life. It's important to take the cost of living into consideration so that you have enough resources to devote to your growing practice and enhancing your professional skills.
Quality of Life

In September 2018 the American Bar Association started a campaign addressing the high rates of alcohol and substance abuse issues amongst lawyers. Recent statistics show that lawyers have substantially higher levels of substance use and mental health issues than the general population. For many lawyers, these issues start as early as law school.

In a report issued by the American Bar Association partnered with the Hazelden Betty Ford Foundation, nearly 21% of practicing lawyers identify as problematic drinkers. Out of the 13,000 lawyers surveyed 28% of them said they struggled with depression. With statistics like these, adding any more stress to your life as a lawyer could be detrimental to your overall well-being. Choosing a city that promises a high quality of life can make a world of difference in not only your mental health but also your physical health.
Clientele

Identifying your target market and understanding their needs and demands can significantly impact the success and growth of your practice. Whether you specialize in corporate law, criminal defense, or family law, tailoring your location to accommodate your preferred clientele can provide a competitive advantage. For instance, if your focus is on corporate clients, cities like New York or San Francisco offer bustling business environments with numerous multinational corporations and startups. On the other hand, if you specialize in entertainment law, Los Angeles could be an excellent choice due to its thriving entertainment industry.

By strategically aligning your practice with a city that caters to your desired clientele, you can position yourself for greater opportunities and build lasting professional relationships.
Opportunities for Growth

If your ultimate goal is growth and expansion, it is essential to consider the cities that offer more opportunities and conducive environments for legal practices. Data shows that certain cities in the United States have experienced significant population growth, which can directly impact your potential client base and contribute to your long-term success.

As of 2021, Arizona, Texas, Florida, and Idaho were amongst the top states for the largest growing population showing a rate of growth that could potentially double the population over the following 7 years. These booming cities not only attract new residents but also foster economic growth, attracting businesses and startups that often require legal services. By establishing your practice in a rapidly growing city, you can tap into a larger pool of potential clients and capitalize on the opportunities presented by an expanding market.
Overview of the 5 best cities for attorneys

When selecting the best city to open your practice, there are various criteria to consider. Evaluating each factor will help you make a better-informed decision that won't only set the stage for your professional success, but also personal satisfaction. Here are the following factors to consider when choosing the right city for you:
Demand For Legal Services

It's crucial to evaluate how much demand there is for legal services in each city you're considering. You can do this by looking at the total number of law firms, businesses, and organizations which will ultimately determine how many opportunities there are for work.

While you may assume that the demand for lawyers automatically equates to the size of a city, the truth is that this isn't always the case. Surprisingly, according to the US Bureau of Labor Statistics, in 2019 most of the top ten metro areas with the highest lawyer demand were not large cities but in fact state capitals.

Cities, regions and countries come with what is referred to as a location quotient. A location quotient is a statistical measure that assesses the concentration of a particular industry, in your case, the legal kind. It's calculated by comparing the ratio of employment in a specific industry in one area compared to the national average. In other words, a location quotient larger than 1 would indicate that the location has a higher range of employment opportunities than average, and lower than 1 would indicate lower than average.
Average Attorney Rates

According to a 2020 American Bar Association report, the average wage for lawyers is highly dependent on geography. 8 out of the 20 highest-paid metro areas in the U.S. for lawyers were located in California, with a whopping average salary of $218,420 in San Jose. Whereas, the lowest salary was averaged at $40,590 in Aguadilla Puerto Rico.

In order to determine your salary, you should look at the average rates for attorneys in each city. The National Association of Law Placement provides a buying power index, also referred to as a BMI. They compare law firms associate salaries with the buying power of that salary in different cities. While some cities like New York offer a more promising salary, you can stretch the same salary much further in a place like Palo Alto California which has a significantly lower cost of living.

Make sure you weigh out buying power when calculating your potential earnings since this can significantly cut down your total earnings.
Cost of Living

The right city for you should be one that you can realistically afford. Assess the affordability of each city you're considering by looking at the things like the average cost of rent, utilities, and transportation costs. Not only is affordability important in terms of your business, but it will also give you greater personal satisfaction when you can live comfortably.

Similar to a BPI, each city comes with a cost of living index also referred to as a COI. A COI is a score that reflects the estimation of money it will cost you to sustain a certain level of living in a city. From your basic expenses to taxes to health care. Many government agencies can provide cost of living data, as well as online tools like the Cost of Living Index (COLI) Web Calculator on the Council for Community and Economic Research website.
Legal Specialization Opportunities

Look into which industries and sectors dominate the city you're considering to identify whether there are potential opportunities for you to create a specialized legal practice. Don't be afraid to get creative when analyzing what kind of legal specialization could work in each city. Sometimes the more specific your niches the more chances you have of being highly successful.

Are you interested in specializing in biotech and education law opportunities? Go to Boston where the biotechnology industry dates back to the 1970s. The governor signed the Massachusetts Life and Sciences Act in 2008 which promised $1 billion for the development of the biotech industry, making Massachusetts one of the top places for the biotech industry.

Sometimes all it takes is a little digging to find where the perfect place for your niche would be.
Demographics

Analyzing a city's demographics is key. From age distribution to ethnic composition to population size, the demographics of where you pursue your legal career can play a significant role in the size of your clientele. A lawyer who specializes in education law will probably want to place themselves somewhere with a younger student population, whereas someone who specializes in immigration law will thrive in a city with a higher immigration population.

Assessing the local census data can be a useful source of information when choosing a strategic placement for your practice. You may also find online tools like City-Data.com helpful since it aggregates demographic data and presents it in an easy to read user-friendly format
Local Advertisement Regulations

Familiarizing yourself with the local regulations of the city you choose is critical. Different cities may have different regulations which could impact your practice. For example, certain states like Florida are known for having stricter rules than others in governing how you can market your legal practices.

From the placement of your advertising, to disclosure requirements, to celebrity endorsements there are strict rules about how you can advertise your legal services. All lawyer advertisements in Florida are subject to review by the Florida Bar Association, And if they are interpreted in any way to be misleading clients, you could find yourself in hot water. Remember, local regulations change all the time, so it's always important to check up with the latest advertising rules with the state bar wherever you're considering opening your practice.
5 Best Cities for Attorneys to Join/Start a Practice
Being home to the federal government of the United States, and many international organizations, Washington DC ranks as one of the best choices for lawyers. Other than government organizations, the city also has various universities and various major medical facilities which offer a handsome selection of professional legal opportunities. If you're looking to develop your career in the administrative and policy world, then Washington could be the ideal place for you. With an average salary well over the national average, Washington DC makes a promising choice.
Average Annual Salary: $190,000
Buying Power Index: 1.526
Location Quotient: 7.23
Population: 671,803
Houston hosts a large number of Fortune 500 companies, energy corporations, healthcare institutions, and many other industries that require legal services. Since Houston is driven by such strong industries, it boasts a strong and diverse economy that can translate to a higher demand for legal services.
With a buying power index of 2.546, lawyers in Houston can enjoy a comfortable lifestyle.
Average Annual Salary: $123,480
Buying Power Index: 2.546
Location Quotient: .96
Population: 2.3 million
As the capital of Florida, Tallahassee's economy is fueled by its important role in the state government. There are state and federal courts, including the Florida Supreme Court and the United States District Court for the Northern District of Florida which provides ample opportunities for lawyers. It is also home to Florida State University.
With a mild climate and plenty of recreational opportunities, it's not just a professionally promising location, but also offers a great quality of life. Despite having a lower average annual salary than other cities on this list, Tallahassee's cost of living is 9.4% lower than the US average.
Average Annual Salary: $86,00
Buying Power Index: .880
Location Quotient: 2.39
Population: 201,731
Chicago is home to some of the most prestigious law firms in the country including Kirkland & Ellis LLP and Sydney Austin LLP. Not to mention it's also home to some of the most renowned law schools in the country like University of Chicago law school and Northwestern University Pritzker School of Law.
Chicago is the third largest metropolitan area in the United States, and an incredibly important city in the Midwest. Not to mention with a population boasting nearly 10 million people, Chicago hosts 30% more jobs for lawyers compared to the national average.
Average Annual Salary: $129,580
Buying Power Index: 1.921
Location Quotient: 1.17
Population: 2.7 million
Miami has a thriving economy thanks to being home to numerous national and international companies. From finance to hospitality to international trade, Miami is full of plenty of businesses, making it a very desirable place for lawyers to work.
Miami has 75% more lawyers per capita than the national average, making it a promising destination for your legal career. Not to mention Miami is known for its low taxes, stable economy, and lest we forget its rather pleasant climate.
Average Annual Salary: $ 114,570
Buying Power Index: .844
Location Quotient: 1.99
Population: 439,890
Building a Successful Legal Career: Choose the Right City For You
It's important to keep in mind that everyone's individual preferences and circumstances are unique which can influence the overall choice of where the best place for you is. Despite a great location quotient and average salary you may not want to live in a big city. Whereas a place with a high salary and low cost of living may seem like the perfect choice, yet there may be very few job opportunities.
With the right blend of carefully measuring each factor, and a dash of ambition, strategic planning, and dedication, you'll carve out a fulfilling and prosperous career in the right location for you.
Sources:
https://www.bls.gov/oes/current/oes230000.htm
https://www.nalp.org/class_of_2020_buying_power_index