5 Biggest Challenges Lawyers Face and How Client Intake Software Can Help
•
Published on
August 19, 2021
•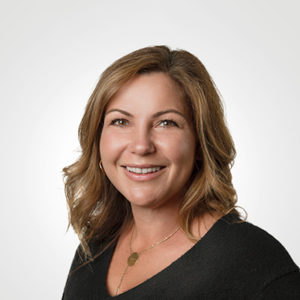 A career as a lawyer is one of the most coveted occupations there are. Beside the opportunity to help people, becoming an attorney offers unique flexibility, huge earning potential, and diverse selection of practice areas to choose from. Because of the rewards that come along with a career in law, it's no big mystery why the ambitious decide to take the path to become a lawyer. However, along with all the perks can also come a considerable number of challenges. Going to law school with the intention of starting your own law firm requires undertaking a tremendous commitment. Although the end result can be rewarding, anyone looking to become an attorney has their work cut out for them—to put it lightly.
The reality is that many lawyers spend very little time in an actual courtroom, and often more time taking care of the administrative tasks that it takes to keep a practice going. Statistically, lawyers spend over 50% of their work week on tasks they're not even paid for, like sending out marketing emails and following up with potential clients.
The great news is that lawyers' workloads can be significantly reduced thanks to the help of legal software. As legal technology continues to advance, the more that lawyers can leverage these tools to efficiently handle their workload. The client intake process in particular is one of the most time consuming aspects of a lawyer's job. Provide a five star client intake process that's thoughtful and thorough and you'll successfully convert prospects— provide a careless client intake process full of holes, and you'll lose business. It's that simple.
With so much going on in a lawyer's schedule, it can be difficult to give each client the attention it takes to please them. Every client wants to feel like they're your only client, and let's be honest, with so much on a lawyer's plate, it's impossible to give each client five star service on their own. The only way to give the kind of service it takes to delight and engage clients from start to finish is to automate with client intake software.
Unfortunately, this is where many law firms get it wrong. In an effort to save money they avoid investing in tools like law firm CRM and attorney intake software. Yet in reality, client intake software like Lawmatics saves lawyers so much time that they're actually losing money by not automating. Here are some of the challenges that you may be facing in your own practice and how automating with client intake software can be a game changer.
1

.

Law School Doesn't Teach You
How To Run a Business
Law school teaches you all that you need to know about practicing law. From legal methods, to civil procedures, to legal writing, you learn everything you need to know to be an effective lawyer — except one major component that will determine the success of starting your own practice: how to run it like a business. Despite being technically trained to be a lawyer, that alone won't find you clients. The only way to stand out in a sea of competing law firms and differentiate yourself from the other options is to start thinking like a CEO. The truth is that lawyers aren't just lawyers, they're also salespeople.
Manually marketing your law firm and following up with potential leads eats up a considerable amount of hours. Using law firm client intake software can streamline and automate your process, so you can turn your attention towards what you went to law school to do— practice law.
When you start thinking like a business person, you realize that focusing your time and energy on profit-generating tasks is the most effective way to grow your practice. Turning to legal client intake software to automate processes can save you hours per week that you would have lost on administrative tasks.
2

.

Long Manual Processes
From responding to a lead's initial inquiries to scheduling appointments and sending and receiving agreements, manual processes take up countless amounts of hours to get done. Most of these administrative tasks are tedious, lengthy, and often risk being full of errors.
Legal document automation software shaves off hours of your day with quick and easy document assembly that would take substantially more time to generate manually. Not only is the actual document creation simplified, and automated, but client intake software also eliminates unnecessary back and forth to get important forms signed by the client. Lawyers can easily send important paperwork to their clients who can sign from wherever they are thanks to a client e-signature tool. Paperwork that would have taken hours to days to get done is done with a few clicks, giving lawyers more time to turn their attention towards what matters most in their practice.
Turning to client intake software can fill the gaps in your processes, doing them for you, so that your staff never feels like they're gasping for air to keep up with it all. Automation saves hours a day, and doesn't just make things easier for your team, but also improves client satisfaction. Tools like SMS for law firms, automatic follow-ups, and the ability to self-schedule appointments makes your clients feel connected to you every step of the way. Thanks to automation in law firms, you can easily handle more business, because automation takes care of most of your client intake for you.
In short, instead of drawn-out manual processes taking up all of your law firm's time, you can focus your energy on revenue-driving tasks and become more profitable. Best of all, automation allows you to personalize your responses so that your clients feel like they're connected to you and engaged every step of the way.
3

.

Competing Law Firms
Statistics show that over half of Google users use it to search for businesses. More and more law firms are starting to catch on to the fact that Google is one of their most important tools for convincing potential clients that you're the right law firm for the job. The truth is that you can be the best, most undefeated, and client-focused lawyer in your area, but if Google doesn't show you in the top search results, then people will go wherever the search engine is telling them to go.
The best way to stand out against competing law firms is to execute the right marketing strategies. Even though the main part of your job is winning clients' cases, your job is also to market yourself. Finding and retaining clients is all about developing a law firm marketing strategy paired with tools like client intake software. From building a presence on social media to optimizing your website for SEO to blogging, the idea is to bring in leads. Once you have a steady stream of leads coming in, it's critical that you have an effective intake process to ensure a successful client conversion rate. Without client intake software, it can be difficult to prioritize finding time to manually follow up with leads when you already have paying clients who require your time.
Client intake software doesn't just automatically follow up for you, increasing your chance of converting a lead into a paying client, but it also tracks each lead and tells you what actions need to be taken next. Surprisingly, nearly 30% of law firms don't track their leads at all. If you hope to stand a chance against the competition and ensure that your name comes up first in Google search results, you have to prioritize getting back to clients as soon as possible.
Client intake software is your all-in-one solution for reducing your response time, eliminating the risk of leads falling through the cracks, and in turn improving your online reputation and making Google your best friend. Incorporating client intake software means you can rely on automation to do your marketing for you, so you have more time to focus on what matters most— your clients.
4

.

Long Hours
Lawyers are no strangers to hefty workloads, and the smaller their practice is, the less staff they have to delegate all of the work it takes to keep their law firm running. Many lawyers work over sixty hours a week and as a result, many of them find themselves struggling to find a healthy work-life balance. As much as lawyers may seem like superhumans sometimes, the truth is they're plain old mortals who require free time just as much as anyone else.
A recent study revealed that due to the long hours and demanding workload, legal professionals have some of the highest rates of mental health disorders. It also revealed that a shocking 28% of lawyers suffer from depression, 19% suffer from severe anxiety, and over 10% of the lawyers surveyed had experienced suicidal thoughts that year.
These statistics paint a startling yet accurate picture of the enormous stress that lawyers are under. The question then becomes, how can lawyers lighten their workload, and improve their mental well-being as a result? The answer lies in leveraging technology to reduce the pressure.
Manual processes aren't just standing in the way of law firms' opportunity for growth, but also standing in the way of many lawyers' mental health. Using the right tools reduces tedious tasks, and makes your practice more efficient for less work. The end result is a greater quality of life, and more revenue— what more could you ask for?
5

.

Balancing Potential Clients
With Paying Clients
One of the biggest complaints that legal clients have about their lawyers is a lack of communication. Statistics show that two law firms as a whole have a remarkably low response rate, with as little as 30% answering the phone in a recent study. From a prospect's point of view, it's downright infuriating not to get a response back when you're looking for a lawyer. Yet, from a lawyer's point of view, it can feel downright impossible to prioritize getting back to leads when they have paying clients to focus their attention on.
Many solo practitioners don't have the luxury of a front desk staff to get back to leads, so with all of the administrative tasks coupled with handling their clients' cases, it's easy for lawyers to have to prioritize paying clients over following up with leads.
The debacle then becomes the fact that a steady stream of leads is how you build your practice. The only way that you can hope to succeed in attracting, retaining and delighting clients is with an effective client intake process. The most successful law firms regardless of their size rely on client intake software to follow up on their leads for them to ensure no opportunity gets missed.
Automation ensures that clients get responded to quickly, and efficiently, from the first phone call to signing a retainer agreement. Client intake software like Lawmatics allows you to personalize your automations, and trigger certain responses based on your preferences. Perhaps when signs up for your newsletter, drip campaigns for law firms will send them an automated follow-up giving a little more information about your law firm. Or perhaps your client schedules a confirmation, client intake software will send an automated reminder significantly reducing the risk of client no shows resulting in lost time.
Automation is the only way to prioritize leads and clients equally without having to sacrifice one for the other.
Save Time, Cut Costs, and Drive Growth With Lawmatics Client Intake Software
It takes a team effort to build a thriving law firm, yet a team can only do so much with the resources that they have. The fewer employees that a law firm has, the more difficult it can be to follow up with every inquiry. A client intake solution like Lawmatics means automating your business and making it more efficient so your team can focus on staying connected with clients while automation handles your leads.
From automated email workflows for law firms to sending out fee agreements and getting them signed thanks to electronic signature for legal documents, automation makes it possible to take on more business for a fraction of the work. You can seamlessly move your leads through each stage of the client journey with custom automation that offers a tailored experience that leaves a positive impression. Why over complicate your client intake process when you could leave it to technology to do it for you? The reality is that most challenges faced by law firms can be easily handled with Lawmatics.
Are you ready to see how you can win more business, and impress your clients with the help of Lawmatics? Sign up for a free product demo today!