5 Marketing Statistics for 2021 You Should Know
•
Published on
May 25, 2021
•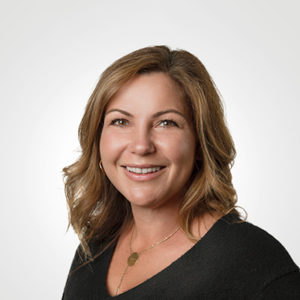 When you dreamed of being a lawyer, naturally, you imagined spending your days practicing law. After all, that's what you're trained to do in law school. Yet many lawyers find out once they start their own practice that being a lawyer is so much more than just practicing law.
A law firm is a business and should be treated like one. In order to stand up against the competition and attract clients, you'll need to start thinking like a CEO.
Although your job is winning your clients' cases, your job is also to market your law firm because, let's face it—you need to continuously bring in more clients if you expect to continue making revenue. With all of the competition out there, law firm marketing is a crucial part of keeping a steady stream of clients coming to your practice.
Yet, it can be tricky to balance prioritizing current clients while still making time for attracting new ones. That's why it's important to ensure when you do invest your time and money into marketing that the efforts pay off.
If you hope to expand your law firm and increase your revenue, it's more important than ever that you know the most important marketing statistics of 2021 and the best tools you'll need to make informed marketing decisions.
1

.

26% of Law Firms Don't Track Their Leads
When a lead contacts a law firm and inquires about their services, it's a huge opportunity. However, without an efficient client intake process in place, it's a huge lost opportunity. The key to success is keeping track of every lead that comes in as well as how they found you. Otherwise, how can you hope to track what works and what doesn't?
Before you pull out a pen and start writing down leads that call your law firm, consider a more efficient system. While a pen and paper may have worked once upon a time, there are more modern methods in place in 2021 that are considerably more reliable.
When there are multiple people in your law firm dealing with the same leads, it can be difficult to know who's been followed up with when and at what stage they are in the client journey. Regardless of what size your firm is, trying to keep track of every lead and contacts information on a spreadsheet or in your email inbox can become chaotic
The Solution
The only way to effectively track where leads are and what needs to be done next is by using a law firm CRM and attorney intake software. With technology that's designed specifically with lead tracking and client conversion in mind, it's one of the most important tools you need in 2021. A CRM for attorneys ditches piles of paper and streamlines your practice so that you can put your energy where it matters most — getting your clients the best possible results.
A legal CRM tracks all correspondence with leads and clients as well as any important information regarding their file. One single database tells you whether a lead needs to be followed up with or not and if they've scheduled a consultation. The CRM database can be accessed from anywhere at any time, giving you a complete 360 degree view of where each lead stands — reducing the chances of anyone falling through the cracks.
2

.

42% of the Time Law Firms Take an Average of 3 Days or More to Respond
To Leads
Statistics show that the longer it takes to get back to leads, the narrower your chances are of closing a sale. Time is everything when it comes to converting a lead into a client. The longer that you wait to get back to someone, the more likely that they are to reach out to a competing law firm.
The Solution
Although the statistic that 42% of the time law firms take more than three days to get back to leads can be surprising, it's also understandable. Lawyers have extremely busy schedules and a lot going on. Getting back to leads can often sit on the back burner of their priorities.
The best way to make sure that you're still giving your full attention to your clients without neglecting your leads is to rely on automation. The minute that a lead is entered into your CRM system, they get followed up with immediately, without you having to do at thing. That way, you don't have to worry about going down a list and calling people back. Law firm client intake software does it all for you so you can focus on what matters most at your law firm.
3

.

33% of Clients Start Looking For Legal Counsel Online
While traditional marketing efforts like billboards and print ads still have value, over a quarter of clients look for their lawyers online. Failing to market online is throwing away a huge portion of your potential clients. Even though your old marketing efforts may have worked fine in the past, the truth is that times are changing, and you need to modernize the way you do things if you hope to keep up with the competition.
The Solution
The best way to start implementing a strong digital marketing strategy into your law firm's efforts is by using workflow automation for law firms. Lawmatics sends out personalized and relevant emails to leads so that they are much more likely to open the message. You can set up drip email marketing campaigns that send out a different message at different points in time based on client and behaviors.
For example, when someone visits your website or signs up for your newsletter, they receive a trigger-based drip email marketing message. Marketing automation for law firms powered with audience segmentation software makes it possible to keep your online leads engaged continuously by sending out the right content to the right people when it's most likely to get a response.
4

.

86% of the Time, Law Firms Fail To Collect Prospects' Email Addresses
Grabbing someone's phone number isn't enough. In 2021, an email address is incredibly valuable. Failing to get this crucial part of a person's contact information is missing an opportunity to build a loyal client for life. In many cases, people may prefer email as their method of communication, so it's critical that you always ask. An email address also provides you the opportunity to send out marketing content to keep prospects engaged. Don't miss out on a client because you forgot to get their email.
The Solution
The right legal client intake software can get all of your prospect's information at once and input it into your database without any spreadsheets. From that point on, all you have to do is type in a person's name, and you'll be able to see everything from their contact details to whether they've been followed up with or not. They'll continue to receive marketing materials on a schedule of your choosing based on whatever criteria you decide. Because email automation for law firms keeps them engaged through consistent communication, they are much more likely to use your services when they need a lawyer as opposed to going with the competition.
5

.

35% of the Time, Phone Calls from Prospective Clients aren't Answered
It's pretty unbelievable to imagine that as many as one out of three calls in most law offices aren't answered at all. Instead, they often go into the abyss of voicemails that never get listened to or called back. If you put yourself into the shoes of a prospective client, ask yourself how you would feel if you called a law office and no one even picked up the phone. Chances are you would call another law office who does answer. When no one picks up the phone at your firm, you're much more likely to lose that client.
The Solution
Smaller law firms who don't have the luxury of a large staff or a receptionist may find it challenging to answer the phone every time that it rings. The fewer staff you have, the more difficult it can be to be available to handle incoming calls from leads. However, if you rely on technology to automate a huge portion of your daily tasks, then you'll be much more available to answer the phone when prospects call.
Grow Your Law Firm With Lawmatics CRM and Client Intake Software
If you're surprised by some of these recent law firm marketing statistics, then you're not alone. The great news is that by learning from your competitors' mistakes, you can make better-informed decisions for your law firm. By knowing what everyone else is up to, you can offer superior client-centered marketing.
Regularly familiarizing yourself with the latest marketing statistics won't just help you make more informed marketing decisions for your law firm but you'll also stay ahead of the curve.
By incorporating technology like Lawmatics legal CRM for lawyers and client intake software, you can ensure that no lead gets left behind, and no opportunity is missed. Relying on automation to get back to your prospect is the key to having enough time to focus on what matters most— getting the best outcome for your clients.
If you're ready to see how Lawmatics can help you take your law firm marketing to the next level, sign up for a free product demo today!