7 Best Automation Features for Personal Injury Lawyers
•
Published on
December 6, 2021
•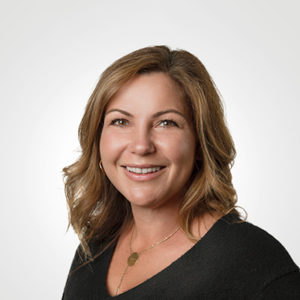 As a personal injury lawyer, your job is to provide advice, explain your client's rights, and ultimately represent them in court, getting them the best possible compensation for their pain and suffering. It sounds simple enough, right? But as you know, it can be so much more. A day in the life of a personal injury lawyer is full of tight deadlines, extensive researching, and no shortage of stressed-out clients eager to get results on their case.
On top of all that, you still have to carry out all of the administrative duties that it takes to run a practice and find new clients. At the end of the day running a practice is exactly like running a business, and yet law school didn't teach you how to do that! It's easy for personal injury lawyers to find themselves in over their heads with tasks they don't have enough hands for. One of the most time-consuming aspects of running your personal injury law firm is the client intake process.
The client intake process may seem so straightforward, yet it can be one of the most error-ridden, tedious, and laborious parts of your job. Trying to find the time between juggling your retained clients with trying to win your potential clients can feel downright impossible when you're manually running your law firm.
That's why more and more personal injury lawyers are turning towards automation that does all the busy work for them. Chances are you got into personal injury because you had a passion for zealously representing your clients and getting them the best possible compensation for their suffering — not because you wanted to do administrative work 60% of your day. Relying on automation can transform the way that you run your practice, boost your clients' overall experience, and make you a happier lawyer! ​​
7 Things Automation Can Do For Personal Injury Lawyers
1

Greet New Leads

Whether an interested lead fills out a legal client intake form or leaves a voicemail asking for more information, automation makes a great first impression by replying instantly. You can personalize your email responses with any helpful information specifically regarding their personal injury case type, any success stories your firm has on their type of cases like theirs, and why you're the best person for the job.

Believe it or not, 42% of the time law firms fail to get back to potential new clients within the first 72 hours. The more time you take to reply, the more time you're giving your potential clients to find a different lawyer who gets back to them sooner.

If you can manage to make a potential client feel valued from day one with a speedy and personalized response, you'll deliver an elevated client experience that delights and encourages referrals. By responding right away with a tailored response with the help of automation, you're already surpassing the majority of your competitors.
2

Capture Client Data

It's no secret that the client intake process is one of the most time-consuming parts of running a law firm. It's easy to find yourself in a chaotic pile of to-do's, and manual processes that are eating up the majority of your day. Manual processes are time consuming, and downright boring. Automation can capture client contact information for you so you can focus your energy on more important matters.

Automation captures lead information for you so you don't have to stop what you're doing to take someone's name and number ever again. Not to mention manually typing contact information is one of the biggest causes of errors. Automation means you can deliver error-free work, without having to worry about mistakes and dissatisfied clients as a result. Once you capture a lead's contact information it goes directly into your law firm CRM database where it can be accessed from any time anywhere.

No more scrambling to find a contact phone number or risking mixed messages amongst multiple staff members working on the same case, thanks to automation keeping your team organized.
3

Track Leads

Attorney intake software tracks every single step of the client journey from the minute a lead first reaches out to your firm. Software like Lawmatics shows you a bird's eye view of who's been followed up with when, and what else needs to be done in the client intake process. No more wondering whether someone got called back— client intake software keeps you on the ball so you never have to worry about losing clients because they didn't get the attention that they deserved.
4

Automate Scheduling

One of the most frustrating parts of scheduling consultations with clients is trying to find a time that works for everyone. It's not long before trying to find the best time ends in a long string of lengthy emails. Automated appointment scheduling takes the headache out of setting a date for consultations by allowing your clients to book their own appointments. It's as simple as sending them a link to your schedule where they can choose the best time that works for them based on your availability. This modern and convenient approach to scheduling will thrill your clients and make your life easier too.
5

Market on Autopilot

Although you learn plenty of things in law school, one of the things they don't teach you is how to market yourself as a business. Yet, marketing is a necessary part of continuing to bring in revenue. Drip email marketing streamlines your marketing efforts so you can grow your law firm hands-free.

By automating your marketing you can continue to produce high-quality leads without having to step away from a paying client again. The right software makes it easy to build newsletters by choosing custom triggers to send personalized emails at the right time to the right leads.

For example, as a personal injury lawyer, sending out marketing materials with helpful personal injury case tips is a great way to drive client engagement and stay top of mind. You can easily configure your marketing to link to your blog or schedule a free consultation, guiding your leads seamlessly to the next stage of the client intake process.
6

Create Documents in Seconds

From attorney retainer agreements to affidavits, there's no shortage of lengthy paperwork that personal injury lawyers have to assemble. Legal document automation makes it easy to generate lengthy documents in a matter of seconds that would have otherwise taken hours up to days.

It's as simple as using custom fields to merge whatever data you need from your matters and contacts directly into your PDF and word documents. Not only do you gain precious time that you can use to focus on what matters most at your practice, but you ensure greater accuracy, giving you and your clients peace of mind.
7

Analyze What's Working— and What's Not

The right software can automatically report your law firms your most important metrics, helping you stay on top of the areas of your practice where you have to grow. From where your best clients are finding you, to how productive each of your employees is, powerful legal reporting software will continuously analyze in the background, helping you make smarter business decisions.
Benefits of Automating
Better Reviews

We live in a review-fueled society, where people trust a five-star review as much as they would a recommendation from a personal friend. The more efficient and personalized an experience you can deliver to your clients on their personal injury cases, the better reviews you're going to get.

The more positive reviews you acquire, the more that Google favors your website and the more leads you'll produce. Automation is proven to have a huge impact on client satisfaction by speeding up and streamlining your clients' cases, keeping them informed every step of the way without you having to do a thing.
Decreased Costs

Not every law firm has the luxury of including a front desk staff in their budget. Downsizing your staff and relying on automation can significantly reduce your operating costs. Although automation software requires an initial investment, the amount of money you'll save in the long run far outweighs the price of law firm client intake software.
Increased Efficiency

Automating your law firm means reducing delays, and in turn, delighting your clients with a modern and thorough approach to their personal injury cases. Accident victims have a lot on their plates, and in many cases, their lives may be on the line. Your clients don't just need a thorough and organized pursuit of their case — they want to be informed every step of the way. Automated emails make your clients feel connected to you at every step, reassuring them that they chose the right lawyer for their case.
Greater Visibility

Personalized and targeted automated emails keep you consistently in touch with your leads. Whether you're welcoming new clients or wishing a happy birthday to a former client, automated emails nurture and engage, increasing your law firm's visibility, and streamlining your follow-ups without you having to lift a finger.
Saved Time

Recent reports show that lawyers spend over half of their week on administrative tasks. When you start relying on automation to take care of the lengthy and tedious administrative work that it takes to run in practice, you save so much time that you will wonder why you didn't switch to automation sooner. For lawyers, time equals money, so the more time you have to dedicate to what matters most in practice, the more money you put in your pocket— it's really that simple.
Reduced Errors

When it comes to a personal injury claim, even the slightest error can lead to a judge dismissing a case. When your clients are paying you to protect their interests after being a victim of an injury, it's your job to ensure that your work is error-free. Automation reduces the risk of important details being forgotten or entered incorrectly, ensuring that everything is handled the way it should. Personal injury accidents can be downright catastrophic. Your clients don't need any more stress than they already have.
Reduced No-Shows

One of the most frustrating parts of a lawyer's job is carving out time in your schedule for a consultation, only for it to result in a dreaded no-show. Statistics show that 25% of first consultations don't show up at all. These no-shows aren't just a waste of time — but they're lost money too.

Automated appointment scheduling keeps everyone on track and reduces the chance of a client not showing up. The minute that a client's consultation is scheduled, they receive confirmation as well as you. In addition to the initial confirmation, both you and the client are each sent a reminder several days leading up to the appointment time, reducing your chance of no-shows by nearly 90%.
Streamlined Processes

A day in the life of a personal injury lawyer is no piece of cake. From juggling phone calls with distressed clients wanting to get the best possible compensation for their case, to attending fervid court hearings, to sending out time-sensitive emails, to juggling phone calls — it's easy to find yourself in the midst of chaos. Automation replaces chaos with order, helping you run your practice with greater ease. Instead of running around in circles spending hours on time-draining manual tasks, you can rely on software to do it for you.
Set Your Personal Injury Clients Up For Success With Lawmatics
Keeping your documents organized, replying immediately, and staying on top of important deadlines is the only way to get the best possible results for your clients. Lawmatics law firm CRM and legal client intake software can help you stay on top of your most important tasks and automate the busy work so you can focus your attention where it matters most — getting your clients the best possible results on their personal injury case.
If you're ready to start increasing your productivity and expanding your practice, then it's time to start relying on automation to automate your law firm's repetitive tasks.
Are you ready to see how Lawmatics can help your personal injury firm and save countless hours thanks to powerful automations? Sign up for a free product demo today!