8 Benefits (And 5 Drawbacks!) Of Working in a Large Law Firm
•
Published on
April 26, 2022
•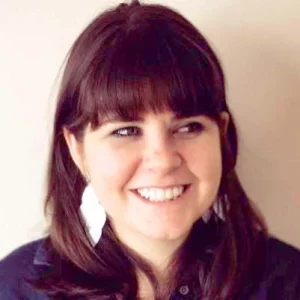 Lawyers working at top firms can expect to earn high salaries and have access to a broad range of resources. The prestige associated with these firms also benefits attorneys' resumes. Additionally, large firms offer employees the opportunity for specialized training and advancement. Associates often have access to clients and work on assignments that have a tangible impact on the firm's bottom line. However, working at a large law firm also has its share of drawbacks, such as long hours and strict billable hour quotas.
A large law firm typically has multiple office locations and over 300+ lawyers. The top 20 largest law firms in the United States have over 1000 attorneys. Generally, large law firms tend to work for corporations rather than individual companies and are associated with several law practice areas and may be known as "full-service" firms. Typical practice areas for a large firm focus on transactional matters, including securities, intellectual property, real property and estate, contracts, and corporate law.
Large law firms design their summer associate programs to give law students legal experience. The firms use this opportunity to evaluate students' work before offering full-time employment following graduation. Generally, large firms hire entry-level associates from their summer associate pool.
BigLaw is a nickname used to refer to the largest firms in the legal field and is included and ranked annually on the AMLAW 100. These firms often have hundreds or even thousands of attorneys on staff. Large law firms usually have offices in multiple locations and provide their clients with various legal services. BigLaw firms are typically headquartered in Washington, New York City, Chicago, Boston, and Dallas and have multiple locations and an international presence.
TOP 20 Law Firms Ranked by Firm Size
| | | | | | |
| --- | --- | --- | --- | --- | --- |
| No. | Law Firm | Base Office | Attorneys | Partners | Associates |
| 1 | Baker McKenzie LLP | Chicago | 4720 | 1547 | 3173 |
| 2 | DLA Piper LLP | New York | 3702 | 1246 | 2456 |
| 3 | Norton Rose Fulbright LLP | New York | 3376 | 1166 | 2210 |
| 4 | Hogan Lovells | Washington | 2636 | 803 | 1833 |
| 5 | Latham & Watkins LLP | New York | 2540 | 730 | 1810 |
| 6 | Jones Day | Washington | 2518 | 919 | 1599 |
| 7 | Kirkland & Ellis LLP | Chicago | 2307 | 996 | 1311 |
| 8 | White & Case LLP | New York | 2150 | 530 | 1620 |
| 9 | Morgan, Lewis & Bockius LLP | Washington | 2015 | 774 | 1241 |
| 10 | Greenberg Traurig, LLP | New York | 1962 | 1014 | 948 |
| 11 | Sidley Austin LLP | Chicago | 1943 | 668 | 1275 |
| 12 | K&L Gates LLP | Pittsburgh | 1756 | 812 | 944 |
| 13 | Skadden, Arps, Slate, Meagher & Flom LLP | New York | 1744 | 349 | 1395 |
| 14 | Mayer Brown LLP | Chicago | 1570 | 623 | 947 |
| 15 | Reed Smith LLP | New York | 1544 | 646 | 898 |
| 16 | Squire Patton Boggs LLP | Washington | 1497 | 479 | 1018 |
| 17 | Bryan Cave Leighton Paisner LLP | St. Louis | 1425 | 544 | 881 |
| 18 | Lewis Brisbois Bisgaard & Smith LLP | Los Angeles | 1308 | 740 | 568 |
| 19 | Gibson, Dunn & Crutcher LLP | New York | 1307 | 378 | 929 |
| 20 | Cleary Gottlieb Steen & Hamilton | New York | 1235 | 186 | 1049 |

PublicLegal, America's 350 Largest Law Firms. July 2019. https://www.ilrg.com/nlj250
Law firm culture is a daily manifestation of the firm's explicit performance expectations (e.g., you must bill 60 hours a month) and its implicit behavioral norms (e.g., while not official, it seems associates who work late get rewarded). When thinking about culture, you want to consider what the leaders reward, what colleagues tolerate, and what bosses overlook or punish. These factors could include a firm's core values, communication norms, time and output expectations of lawyers, career development opportunities, social connections between colleagues, and a decision-making approach.
When it comes to BigLaw, and any large company, generally, each office and department may have its own distinct culture within the overarching firm values. The common perception of large firm culture is that attorneys must maintain certain billable hours and work overtime. Still, they are compensated well financially for this.
8 benefits of working in a large law firm
Large law firms have the financial resources to invest in their attorneys and staff, providing them access to the best technology, training, and clients.
1

.

High Associate Salaries and Bonuses
According to the NALP 2021 survey, first-year associates at large law firms typically offer starting salaries of $170,000 to $190,000. According to Above the Law reporting on salaries in 2022, the largest 25 law firms are reporting salaries for associates with five years of experience start at around $360,000. Lawyers working in BigLaw tend to be paid in lockstep, which is a system of coordinated associate compensation based on the years out of law school. In the lockstep system, not only are the lawyers on this pay scale paid the same, but they can expect to receive a similar market bonus each year.
Bonuses and requirements for receiving bonuses differ from firm to firm. At the end of 2021, Above the Law reported on BigLaw's bonuses, and the majority start at $15,000. It's important to note that each firm has varying stipulations of minimum billable hours, pro bono hours, diversity, and inclusion hours. Where it's reported, the minimum billable hours start around 2000 hours.
First Year Associate Salaries First Year Associate Salary Survey, NALP (2021)
| | |
| --- | --- |
| Firm Size | Median |
| 50 or fewer | $85,000 |
| 51-100 lawyers | $127,000 |
| 101-250 lawyers | $130,000 |
| 251-500 lawyers | $170,000 |
| 501-700 lawyers | $155,000 |
| over 700 lawyers | $190,000 |

NALP, Starting Salaries - Class of 2020. https://www.nalp.org/classof2020_fulltimesalary_empjobtype Sept 2021.
In addition to a high salary, large law firms also offer employee benefits such as 401(k) matching programs, paid time off, and health insurance.
2

.

Networking Opportunities
Competitive hiring at large law firms means a collective workforce of highly accomplished, successful, and credentialed colleagues. Because large law firms pay employees more, which filters to all firm levels, often resulting in some of the most talented lawyers, paralegals, and legal operations professionals in the industry.
Like a highly-rated law school, a large law firm can sweeten your resume. If you have the opportunity, motivation, and energy to work for BigLaw, then do it, as it can benefit your career and open many doors for you.
While at a large law firm, you will have a chance to network with some of the best and most experienced legal professionals out there. Consequently, you'll have an opportunity to learn from them and, possibly, collaborate with them.
3

.

Name Recognition & Prestige
Large law firms get much attention in the legal industry, and their company names are associated with prestige. This is usually justifiable given the sophisticated caseloads, credentialed case teams, superior training, and publicized thought leadership. Large law firms are frequently highly regarded for their name brand, the many high-profile clients they engage, and the complex cases they handle.
Prestige and law firm name recognition may not be the most important factor for every attorney, but it is still significant for many young associates.
If you haven't decided on a specialty area of law yet, it's wise to keep your options open, and prestigious jobs are an excellent way to do so. Start your career as high up as possible.
Down the road, you can move laterally to another firm or find a better fit for your area of practice. Ultimately, name recognition can look very good on a resume if lawyers decide to move on to other opportunities.
4

.

Sophisticated, Challenging Work
Large law firms are known for winning some of the most elite cases and can result in high-profile representation on sophisticated, complex matters. Complex legal issues can provide an intellectually challenging environment for associates.
Moreover, many large law firms have international practices and multiple locations worldwide. Lawyers may have the chance to work on a global caseload.
5

.

Ample Law Firm Resources
Large law firms typically have a wealth of resources from technological and collective networking perspectives. Advantages include mentoring, cross-referenced advice, comprehensive on-site copy and mailing centers, and in-depth research access. Lawyers at big law firms also usually benefit from support staff assistance, including administrators, paralegals, legal researchers, project managers, and marketing specialists.
Large law firms typically have more significant budgets for investing in legal technology and resources for training. 30% of respondents from firms of 100+ attorneys reported to 2021 ABA TechReport that over $20,000 was spent on software (though 70% were unaware of their budget), versus solo and small firms (2-9 attorneys) that spent between $1,000-$9,999.
The main types of tech solutions you will find at a large law firm are Intake software, legal billing software, document management solutions, case or practice management software, and conflict checking software.
A CRM or law office software helps larger firms stay attentive and communicative to their clients. The best CRMs have automated follow-ups and scheduling tools to make it possible to send updates to clients without having to step away from your to-do list.
6

.

Structured Training Programs
There is an enormous emphasis placed on professional development in large law firms. Associates and staff can take advantage of comprehensive training and mentoring programs for all employees, specifically the lawyer base. Examples of these training programs may include:
Summer associate programs
New employee onboard training
In-house educational programs based on a practice area
Shadowing and mentor programs
Support for continuing education
Training and mentoring programs help young employees learn the ropes of the legal profession and develop the skills they need to be successful. These programs can provide new employees with a wealth of information, including professional basics like how to conduct themselves in front of clients. Training programs also offer opportunities for employees to meet and learn from their colleagues, which can help them develop a network of contacts within the firm.
7

.

Meaningful Career Advancement Opportunities
Many large law firms are based on structured hierarchies with defined opportunities and milestones for associate advancement, leading to more opportunities for growth and clearly defined steps for promotion. Many lawyers enter a big law firm with a long-term career plan that includes a progression from several associate and partner levels, ultimately becoming senior partners.
Associates are flocking to the firms that foster career advancement. BigLaw firms are more likely to help junior attorneys advance their careers outside the firm as it's more likely that those attorneys will return after they've made a name for themselves elsewhere.
8

.

Pro Bono Programs and Incentives
Large law firms frequently establish pro bono and public service programs that encourage lawyers to commit hours to help the community and under-served populations. Pro bono services can include:
Providing legal services to those who cannot afford them.
Working with local governments on specific legal issues.
Collaborating with non-profit organizations.
Lawyers who participate in pro bono programs can gain valuable experience and develop relationships with other professionals in the legal field. Additionally, pro bono work can help lawyers build their network of professional contacts, which can benefit their career advancement.
5 Drawbacks of Working in a Large Law Firm,
The benefits of being employed by a larger organization are not without their downsides. You could end up with long partnership track requirements, high expectations due to selective hiring processes and above-market earnings, strict academic qualifications (including first-tier law school training), limited client contact opportunities, and overspecialization.
1

.

Competitive Environment
With large salaries and the brightest talent from top law schools funneling into BigLaw, you can expect a certain amount of competitive atmosphere. While many large law firms use the lockstep pay scale, many firms still use the charming phrase "eat-what-you-kill" system of partner compensation.
Large law firms are often better suited for those with high levels of experience or those who want to join a thriving environment where practicing attorneys have many opportunities to grow their network or pursue specialized areas within the firm.
2

.

High Billing Quotas
Large law firms are notorious for challenging billable hour goals on their associates. Specific quotas range from 2,000 to 2,200 hours a year, equating to 42 hours of billed time a week. Because administrative functions (such as billing time) and non-billable activities (such as marketing) are required, working 60 or more hours each week is unavoidable.
3

.

Long Partnership Track
Partnership in a large law firm is a long road. Most BigLaw firms have tracks that last a minimum of eight years. Many firms have several partnership tiers, and the advancement requirements can be much stricter than those of smaller firms.
Associates must demonstrate exceptional legal skills, meet billing quotas, and develop a strong network of professional contacts. Additionally, associates must be able to specialize in a specific area of law and write articles on their niche for legal publications. Finally, they must be involved in pro bono work and public service programs.
4

.

Pressure and High Expectations
During the pandemic in the first half of 2021, large law firms were able to adapt and take on more clients (and make more profits) than midsize or smaller law firms. Overall, the legal field bloomed with more opportunities. With more work and billable hour quotas to hit, lawyers report being swamped with work as their colleagues leave or move to other firms.
5

.

Strict Academic and Experiential Requirements
BigLaw firms often recruit from schools like Columbia, Penn State, Cornell, and Northwestern. If you are a law student at a lower-tier law school, it may not be easy to gain employment at a large law firm.
Hiring practices that focus solely on top-tier schools exclude exceptional, diverse talent that may not have had similar privileges or advantages in education.
Framework for Assessing if BigLaw is for You
This part of our site provides you with ideas for what to think about while selecting a legal firm and resources to assist you in making an educated selection. Develop a list of the most important criteria for you in a law firm, and keep them in mind as you pursue summer and full-time employment.
When choosing a law firm, it is important to consider the following factors: firm culture, clients and legal issues, professional development, compensation and benefits, billable hours, pro bono and split public interest summer opportunities, diversity, equity, and inclusion efforts, work/life balance policies, partnership track, and law firm rankings and reputation.
Final Thoughts on Working in BigLaw
Working in a large law firm has many benefits, including outstanding salaries, lots of clients, and the opportunity to specialize in a specific area of law.
However, working for a large law firm can also be challenging due to the billable hour requirement and the pressure to meet high expectations. Additionally, associates may have limited client contact and be over-specialized. Despite these drawbacks, working in a large law firm is still a valuable experience for lawyers and can provide many opportunities for professional growth.
A large law firm may have the advantage of more staff, but that doesn't always mean everyone is coordinated. Lawmatics CRM keeps everyone from your team on the same page so you can focus on what matters most — getting your clients results.
Resources