9 Attorney TikTok Accounts You Need To Follow For Marketing Inspiration
•
Published on
February 28, 2023
•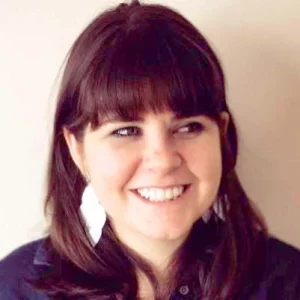 TikTok has evolved far beyond its reputation for just being the platform for dancing teenagers. It is now undoubtedly the best social media platform for finding community, audience engagement, and creating compelling content. With its accessible video editing tools, easy access to target audiences, and over one billion active users, it's no wonder that TikTok has become the go-to choice for some law firms.
TikTok has become an incredible resource for connecting with potential clients, creating engaging content, and providing useful information that can help lawyers navigate complex legal issues. We've rounded up 9 attorney TikTok accounts to give fresh ideas for your account. Don't let your creative spark run dry! Tap into these accounts for the perfect content to inspire and motivate you.
What are Lawyers doing on TikTok?
Lawyers are increasingly taking to TikTok to build their brand and reach potential clients. From providing advice on handling police interactions to offering tips on legal matters to vlogging, lawyers use the platform to engage with their audience and provide helpful information. Law firms leverage TikTok for more than marketing purposes, such as attracting and retaining talent/staff. By creating entertaining content that resonates with viewers, lawyers can build a strong community of followers who trust them and their advice.
Is TikTok a good marketing channel for attorneys?
A resounding yes, TikTok is a great marketing channel for attorneys and legal professionals. As stated above, TikTok has breached 1 billion users, providing a unique opportunity to reach potential clients and build relationships with them. The short-form video content format makes it easy to create engaging content that resonates with viewers.
Unlike other social media platforms, you don't need to gain a substantial following to have your content reach interested audiences. You also don't have to have a perfectly crafted strategy on your account. The format of TikTok allows you to make different types of videos with various subject matters and still reach the correct audience. Do you want to vlog about getting coffee at your favorite local joint? People in the community will see it. Do you want to post a video about 3 things you should do to protect yourself when protesting? That will land directly in front of activists.
A Quick TikTok Primer: Types of Videos and Definitions
Before we dive into the attorneys doing the most on the platform, let's ensure we're all speaking the same language about the "clock app."
There are many different types of videos that users create on TikTok:
Lip-sync videos

involve users miming popular songs or audio clips.

POV (point of view) videos

can be lip sync videos or skits that have the text POV with a description of who is talking and usually plays on a trending sound. It's easier to see it than explain it, so

POV: You're in Deposition, and the Attorney is a First Year

.

Dance videos

involve users performing choreographed moves in time with the music.

Vlogs

are video blogs where users share clips from their day, thoughts, or opinions with viewers–typically about everyday life.

Educational videos

provide viewers with information about a certain topic or subject matter. Usually, the creator talks directly to the camera.

Reaction videos

involve creators stitching or dueting another video in response to it.
What's a stitch? You ask. Like every platform, there is a whole new set of terms:
Stitch:

Stitch is a feature on TikTok that allows you to combine multiple videos into one video. So a video might start with one creator, then stitch to a new creator talking about the first video.

Duet:

A duet is when two people collaborate on one video by filming themselves separately but having their clips appear side-by-side in the same video.

Sounds:

Sounds are audio clips that can be added to your video, such as music or sound effects. You can choose from sounds already available on TikTok or upload your sound file.

React:

Reacting to a video means responding by making your version of the original video, usually with similar content but with a twist of your creativity.

FYP (For You Page):

The For You page is where you will find recommended videos based on what you have watched before. It's an algorithmically generated feed explicitly tailored for each user.
What makes the following TikTok Accounts special?
The 9 TikTok accounts for lawyers featured here are lawyers who really seem to "get" TikTok and how to use it to their advantage. They are providing helpful advice, bringing light to various legal matters, but also promoting community and sharing their experience. All of these accounts showcase their creators' personalities, humor, and empathy, which endear them to potential clients.
Disclaimer about disclaimers
It is worth noting that all of these lawyers have disclaimers in their bio, or they deliberately state that their video responses do not constitute a legal representation and should not be interpreted as such. Add a disclaimer if you're putting anything close to legal advice on the internet!
These Lawyers are Going Viral on TikTok
The Hometown Lawyer account, run by Josh Hodges, a personal injury attorney, focuses on topics such as promoting local businesses, information about personal injury laws and processes, and Ohio law analysis — as well his wife's cooking! He also highlights his unique 4-day work week at his law firm and other tidbits about his life as a lawyer, like showing off different small-town Ohio courthouses.
Don't underestimate the power of promoting your local community. People in your area will see these videos and, guess what, you will be top of mind if they need legal assistance. The Hometown Lawyer stands out because he talks to his followers like talking to a friend on a walk or getting coffee. He has a nice balance of personal and professional life and has gained 58.4K followers.
Billie Tarascio of Modern Law Firm has amassed over 52.2K followers. Her content through the app focuses on Arizona Family Law and Divorce Law. She makes this topic accessible and engaging by answering questions from viewers about different family law scenarios and pushing them to discuss their thoughts in the comment section. This encourages more conversation about legal concepts and showcases Billie's expertise.
On top of that, she also uses her presence on the platform to talk about growing her law firm and hiring staff, offering an inside look into what it takes to run a successful business. By responding to comments and engaging viewers, Billie is undoubtedly the template for attorneys who want a streamlined approach to creating successful content for TikTok.
Adam Juratovac is a California employment lawyer from the Bay Area. He uses his TikTok account, which has 591.6K followers, to educate his users about employment law violations and his cases and talk about public layoffs.
He balances his content about work and his personal life. So, he showcases local businesses, posts about his garden, or even post dancing videos (we stan).
Additionally, Adam uses his platform to promote his community and special events, such as the AANHPI Heritage Event and San Jose Bar Association happy hours.
Cierra Norris, a criminal defense attorney in Chicago, has found success leveraging TikTok as an outreach platform. Unlike most of the attorneys on this list, Cierra doesn't often post original sound videos–meaning, she isn't necessarily talking to the camera. Instead, she's a masterclass in using available sounds in combination with text and video, like lip-synchs and POV videos where she role-plays as though she's at court or talking to a prosecutor. Cierra also stitches with people posting foolishness with criminal admissions.
She isn't afraid to have fun with the content while still providing informative and helpful tips for those seeking criminal defense assistance. This is an attorney who knows the platform and culture of TikTok really well. That's probably why she has 120.1K followers.
Michael Pevney, a California estate planning lawyer with 45.1K followers on his TikTok account. His account is all about helping people with estate planning needs. His content focuses on providing valuable tips and advice about living trusts and wills and breaking down any misconceptions about estate planning.
Michael's account is all about being an authority on a subject matter. He engages with his audience by creating video answers for estate planning scenarios. His content is a bit more buttoned-up than most of the lawyers on this list which is exactly what his potential client demographic would want.
Making a difference and helping others learn from her background and expertise, Cristen Martinez of Martinez Law is determined to stand out in the real estate attorney world. With over 150.9K followers on her TikTok account, she shares vlogs documenting her daily life as a lawyer, from going to court to preparing for mediations. Providing general advice on real estate matters and legal topics, Cristen engages her viewers with highly informative videos such as playing with trending sounds, creating POV content and responding to comments with helpful advice.
Mike Mandell has become the face of legal content on social media with his clever takes on everything from class action notices to why lottery winners lose all their money. Mike has a ton of videos, and they often strike a balance between totally unhinged and helpful (and we mean that in the best way).
With over 7 million followers, Mike strikes an entertaining yet informative balance between hilarious stories about 'the most litigious man on earth' and genuine advice for navigating interrogations and mastering the art of negotiation. His content is also highly produced, spiced up with trending sounds and hashtags that help reach a broad audience. Mike's videos provide people with many helpful tips but also offer skits that include teachable lessons from a unique perspective, giving it an edge that could explain his massive success on social media.
Kelly Chang is a lawyer specializing in divorce, and her TikTok account reflects that focus. Her content goes beyond just giving advice and "family war stories" and educational skits on how to ask for things in relationships. She also posts cute dog videos. Do not underestimate the power of leveraging your adorable pets.
Kelly helps her followers with prenup agreements, general marriage advice, and how to talk to kids about divorce. Through her videos, she conveys a passion for helping people with life transitions, and it's no wonder she has over 386.8K followers so far!
Erika Kullberg is perhaps the best-known legal TIkToker of them all, having invented a trend that takes companies' contractual loopholes to school. Her videos follow a very specific format where she records herself talking to employees and then turns directly to the camera with a whisper, "they have no idea I follow Erika," before showing them the fine print and providing an empowering message for her viewers.
Through her content, Erika has garnered a following of 9 million engaged fans who enjoy her ability to pick corporate apart while advising on consumerism. Thus making her one of the most popular TikTokers in the world.
Honorable Mention: Alex Su, aka @LegalTechBro
So you aren't a regular lawyer, you're a cool lawyer (like corporate, or in-house, or not practicing and now in sales for a tech company), and you think TikTok doesn't apply to you? Well, let's look at the wild success of Alex Su.
His account is geared toward lawyers and in-house legal departments. However, no list of lawyers on TikTok would be complete without mentioning Alex Su. He's the king of legal memes and has become incredibly popular for his skits about lawyers and legal departments. His account currently has 100.7K Followers. For anyone looking for a masterclass in creating hilarious, niche content- Alex's account is an absolute must.
Stop Scrolling and Start Filming
Lawyers use TikTok to go beyond traditional advertising, creating entertaining, informative, and inspiring content. From advising on divorce proceedings to participating in dance challenges – these lawyers are showing the world how powerful social media can be for building relationships with clients and generating business.
By developing a presence on TikTok, lawyers can readily gain leads and opportunities for new clients. However, it is important to have a CRM system like Lawmatics that can effectively manage all these new leads, so they don't get lost in the shuffle.