9 Marketing Ideas to Grow Your Law Firm in 2022
•
Published on
May 12, 2021
•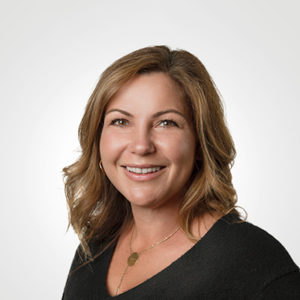 Not so long ago, the idea of relying almost entirely on technology to run and expand your law firm may have seemed too much like science fiction. At first thought, artificial intelligence, data analytics, and law hardly go together. After all, you're not flying spaceships here—you're practicing law.
Like it or not, we live in an era of digital technology, and if you hope to stand a chance against other players in the legal professional industry, you're going to have to embrace a little science fiction with your law firm marketing efforts. The truth is that even though all this technology may be a little daunting initially, upon closer inspection, you'll find that embracing the technological innovation of legal software like attorney intake software and marketing automation for law firms is the key to taking your law firm to the next level.
The world is moving fast, and customer behavior is changing. In order to thrive in 2022's marketing atmosphere, it's vital that you have a strong strategy in place.
Elements of a Strong Marketing Strategy
If you're thinking to yourself, "Wait a minute. I went to school to practice law, not to be a digital marketing professional." —you're not alone. It can be a tough pill to swallow when you get out of law school and start your own practice, only to realize that you're not just a lawyer— you're a salesperson. In order to find and retain clients, you have to put on your marketing hat.
Developing a marketing strategy or a marketing plan is the only way to grow your law firm and meet with the great success you hope to achieve.
Let's examine the qualities of an effective law firm marketing strategy.
 Explicitly Outlined Goals

The first element that your marketing strategy should contain is a clear set of goals. For example, do you hope to grow your lead conversion by a certain amount? Perhaps you're expanding your practice area and want to appeal to a new type of client?

When setting goals, you want to be as specific as possible. Broad and generic goals yield broad and generic results. Specific goals should always contain a what, why, where, how, and a when. Leave no stone unturned when it comes to developing realistic and achievable goals for your law firm.

One of the most effective ways to create powerful law firm goals is to use the SMART method:
Specific
Any goal that you set should be clearly defined and specified, spelling out all the achievements you hope to accomplish and any obstacles that could present themselves. Make sure that you expand on each in as much detail as possible.
Measurable
Are the goals that you've created for your law firm measurable? When you create a goal that has an amount attached to it, your progress is much easier to track. Take a look at the goals that you have right now. If they are not currently measurable, set them to an amount per period of time that's realistic for your law firm.
Attainable
The key to developing and achieving goals is to ensure that they are, in fact, achievable. Setting goals that are unrealistic is only setting yourself up for failure. If your goal is downright impossible, then there's no way you're going to achieve it. It's that simple.
Realistic
A good rule of thumb with goal setting is that it should require a certain amount of effort on your part to achieve and not be too easy. On the other hand, it needs to be something you can actually commit to. For example, never losing a client again is probably not realistic. You have no control over everything, so make sure that your goals are in tune with your limits.
Timely
A time frame is critical in order to measure your success. A deadline helps you to push yourself harder based on how much you've achieved thus far. If you're getting closer to your proposed deadline and you haven't made much progress at all, then it's time to switch things up.
 Defined Target Audience

The foundation of a marketing strategy is knowing who you're trying to target, otherwise you're just shooting in the dark! Get to know and understand your ideal clients and how you should appeal to them. Identify who your target audience is by establishing demographics like:
How Old They Are
Where They Live
Their Gender
What Industry They Work In
The more that you can pinpoint who your target audience is, the better that you can develop a strategy that aims to appeal to that kind of person. The more intentional outreach your marketing efforts have, the better chances you have of converting leads to clients.
 Clearly Outlined Services

Not all law firms are created equally. Your marketing strategy should clearly define what kind of unique services you offer and in what area of law. There should be no question about what kind of lawyer you are in your services summary. In addition to explaining what kind of services you offer, you should also have a pitch prepared for how your services can benefit clients over competitors.
 Market and Competitive Analysis

If you hope to grow as a law firm, then you'll have to make sure that you're paying attention to what your competition is doing. You should be following everything from what they do on social media to what kind of prices and special offers they have for their legal services.

Establish what's working successfully for them and let that influence what moves your firm makes next in its marketing strategy. In addition to researching your competitors, you should also look at wide trends like how many law firms are using SEO and what are the social media platforms they have the most success with. The idea is to take good ideas that are working for others and fine-tune them into your own tailored version.
 Solid Message

Your brand message is how you communicate to your audience who you are. You should create a clear message that speaks directly to your target audience. Who are you as a lawyer? What is unique about you and sets you apart? is your brand's message in line with who you are personally?

Your law firm's marketing message should represent who you hope to be perceived as and what you promised to do as a lawyer. A good marketing message clearly lays out what you hope to communicate through your law firm's brand.
 Clear Pricing

You can't hope to effectively market yourself without knowing exactly how you plan on pricing your services. Make sure that you outline how much it will cost and exactly what is included in that price. As billing by the hour becomes more of a thing of the past, many law firms have found great success advertising on a client-friendly flat fee system.

When clients know they only have one price to anticipate rather than individually billed hours piling up, it can be a great selling point. If you hope to have a strong marketing strategy, you'll need to have a billing structure that is competitive yet still profitable.
 Solid and Well Optimized Website

All of your marketing should eventually attract interested leads and potential clients back to your website, where they should be met with a call to action. It's critical that it's well structured and optimized as a final selling point once you get leads to land on your page.

The ultimate goal for leads landing on your page is for them to take the next steps towards becoming a client. A good call to action invites them to do this. Some of the most common and effective CTA's are:
Scheduling a free consultation
Downloading an eBook
Signing up for a newsletter
Filling out a client intake form
Whatever your call to action is, it should compel people to take a step further towards becoming a paying client.
9 Marketing Ideas for Law Firms
Once you've developed your strategic approach, here are some of the ways you can consider marketing your firm in 2022— some you might recognize, some might be new.
1

Social Media

Even though social media used to be a place for personal use, it's become a staple in the marketing world. If you can manage to master it, it can be one of the most powerful marketing tools out there. Both criminal defense marketing and family law marketing do exceptionally well on social media. Social media has the potential to reach an enormous audience for little to zero cost.

Social media platforms like Facebook and Twitter are a unique opportunity to market to your target audience in a way that reaches them on a personal level. By connecting with them in an accessible way rather than merely advertising them, you start to build brand trust.

The key to marketing on social media is marketing without making it look like you're actually marketing. Experts say that very little of your actual posting should be about your products and services themselves. Most of the time, you should be posting valuable and relevant information that gives you credibility in your area of practice.

Although not everything that you share has to be original material, it can certainly work in your favor to post original content that will be shared by others and eventually lead new followers to your page. Some original content ideas include:
Videos
Videos are one of the most popular forms of shared content on social media. As a law firm, you should consider ideas like videos with a "legal tip of the day." Offering free legal advice through the form of short videos as often as you see fit for your marketing schedule is a great way to build popularity amongst your audience.
Articles
Sharing articles in line with your area of practice is a fantastic way to demonstrate your stance and authority on the legal world. Rather than simply posting a link, make sure that you also add a caption with your opinion on it. Doing so connects on a deeper level with your audience and invites a conversation. Your success on social media has everything to do with engagement.
Photos
Statistics show that posts with visual content are four times as likely to get noticed as those which are text only. Consider posting images of one of your staff members or clients. Sharing news about your law firm through an image is a great way to let your followers get to know you better.
2

SEO

SEO, which stands for search engine optimization, is all about getting your law firm website to a favorable ranking position on search engines— predominantly Google. There are many different SEO techniques out there, and they're constantly evolving as search engines get smarter.

But let's be honest, as a lawyer, nobody is expecting you to be well versed in computer or technical skills. However, basic local SEO is something that you should familiarize yourself with if you hope to build your brand. It's the magic formula that leads clients to you in a sea of other options online.

Think about it—When someone is looking for a product or service, usually the first thing they do is perform a Google search. SEO techniques make it, so your law firm has a better chance of showing up in their search results first.

It's important that your website and the content on it is well optimized for search engines. Since you're busy practicing law, you'll likely want to outsource the heavy SEO strategizing and execution to someone else. The good news is there are plenty of SEO agencies to choose from that specialize in law firm SEO.
3

Newsletters

Newsletters are one of the most tried and true forms of digital advertising for law firms, and in 2022, they're still just as effective. If you can manage to master the art of newsletters, it can be one of your most effective lead sources. Much like social media, it's an opportunity for little to no cost to reach a potentially huge audience. The trick to creating an effective newsletter is making sure that it has valuable information that makes people want to read it.

Perhaps it can be recent news about your law firm or current events in your area of practice. Another tactic for convincing people to read your newsletter is to offer them a promotion or discount. Just like your website, a good newsletter should always end with a strong call to action.
4

Chatbots

Put on your space suit because now things are getting really science fiction! Artificial intelligence now has a place even in the legal world. More and more businesses are turning towards chatbots as marketing agents.

If someone lands on your website, a chatbot is there to provide information, advice and even schedule a consultation. Think of chatbots as an employee who works 24 hours a day without lunch breaks. What a deal!

Any lead that comes your way will instantly be greeted with the appropriate information that they need. You can build a script that's unique to your firm's services and feels like a tone that you're comfortable with. While chatbots might not be able to completely take over for humans, they can certainly help convert leads into clients by guiding them in the right direction on your website.
5

Personalized Emails

While newsletters are undoubtedly effective forms of communication with your leads and clients, an all-in-one approach to marketing doesn't work for everyone.Statistics show that people are much more likely to read an email if it is targeted towards them personally. Personalized emails can be a targeted approach that can hope you convert leads in ways you never imagined possible before thanks to workflow automation for law firms and segmentation software.

By using audience segmentation software, you can separate your leads into categories based on whatever criteria work best for your firm. That way, you know that the right person is getting the right kind of message at the right time with email automation for law firms, saving you even more time.

Drip campaigns for law firms make it possible to deliver prompt follow ups that engage leads with trigger-based messaging tailored just for them.
6

Business Blog

If you have a business website, then it needs a blog—it's really that simple. Blogging is how law firms show their authority in their area of practice. If you manage to write a blog that attracts enough readers, then you'll gather at least several leads who are likely to hire you.

One of the most practical ways to blog is to stick to Evergreen topics. Evergreen means that it's not a timely article specific to a certain period or event. Evergreen topics are relevant anytime any year. For example, if you're a family lawyer, you could create a blog about the biggest mistakes that couples make when going through a divorce. Offer your authority and expertise on the subject and build on it. It will remain a relevant and shareable article for years to come.

One of the most important parts of blogging is consistency. Blogging can be an extremely effective marketing strategy if you can manage to post interesting content regularly. Make sure that you sprinkle keywords throughout your blog so that Google knows how to find you as a source for search terms that fall within your blog post's topic.
7

Online Reviews

One of the first things that people will do when they are considering hiring a lawyer is to look up their reviews. Having a favorable review score can make or break your career. It's important that you keep a close eye on your firm's online reviews So that you have a feel for what people are seeing when they Google you.

Since your online reviews are such a powerful marketing tool, ideally, you should encourage happy clients to leave reviews if they have a good experience. Your online reputation is one of the most important things you have to stand up against the competition, so make sure that it's managed well.
8

PPC Advertisements

One of the quickest ways to generate high-quality leads is by investing in pay-per-click advertising. PPC involves advertising on sites where your target audience is located. If you can manage to pair a good PPC with your SEO strategy, you can significantly shine online.

The best place to start is by running a paid search campaign. This type of advertising results in showing up in Google search directly below the search bar. The more targeted you can make your keywords, the better. Specifying your location is critical since you want to attract leads that are in your area.
9

Calls-to-Action

As mentioned before, a call to action is all about encouraging your readers to— you guessed it, take action. Usually in the form of a command, it's a phrase that pushes someone to take the next steps towards becoming a pain client. CTA should undoubtedly be an integral part of your marketing strategy. Having a website without a clear CTA is a missed opportunity.

A common mistake is assuming that website visitors know what to do once they arrive on your website. The truth is that many people will only take action if you tell them to.

Every single page of your website should include a CTA. Whether it's to subscribe to your newsletter, download an ebook, or sign up for a free consultation, it's important that you monitor how effective your CTA is regularly. If it's not getting you any results, then you may want to improve on it. The idea is that you want to get people to click. If people aren't clicking, then you need to rethink your strategy.
Boost Your Marketing Strategy and Measure Your Success With Lawmatics Client Intake and CRM Software
A steady stream of new business is critical in order for your firm to survive. Don't make the mistake of assuming that people will come to your law firm without any effort on your part. Creating a thriving law firm requires a careful inconsistent marketing strategy.
The above 9 marketing methods are only a few of the many advertising opportunities there are to get the word out about your law firm. By executing these and measuring and tracking your results with law firm reporting software, you'll increase your chances of qualified leads reaching you who will, in turn, become loyal clients.
Are you ready to see how Lawmatics can help you grow and expand your law firm marketing strategy? From client intake, to CRM, to legal time and billing systems - Lawmatics is your one-stop-shop legal solution. Sign up for a free product demo today!