A Simplified Guide to Law Firm SEO Marketing
•
Published on
October 25, 2021
•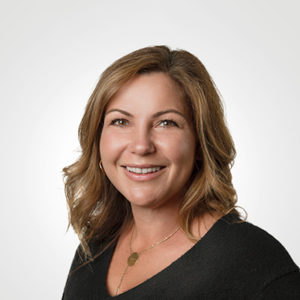 In today's digital-driven world, people are much more likely to go online to find lawyers than they are to look inside of a heavy phone book. People go on Google to find what they need and they want to find it quickly. Studies show that after performing a Google search, 25% of people will call one of the first three results on the page. If that wasn't enough to make your ears perk up, 95% of web users never even click past the first page of Google search results aka Google SERP.
As the joke goes:

- Where is the best place to hide a dead body?

- On the second page of Google SERP.
So, in short, you want to make sure that you show up on the top of the first page! The secret to getting to the top is SEO for law firm websites. If you're not sure what that means, don't worry. Chances are they probably (definitely) didn't teach you about it in law school. Besides, this article isn't for lawyers who are already SEO experts. It's for lawyers who are just getting started with their online marketing strategy. So, let's break down what SEO is and how it can help your law firm.
What is SEO?
This short and sweet little abbreviation stands for search engine optimization. It is the practice of bringing more visitors to your website and improving your search engine results. There are a few different ways to use SEO to encourage your websites to appear at the top of the search result page for search engines, and there are several different search engines out there, but the one we all know best is Google.
SEO-optimized websites generate more traffic to your law firm's website on Google and in turn, generate more leads. In short, SEO helps people find your site without it getting lost in a sea of search results.
What is an SEO Ranking?
Your ranking, as the name suggests, refers to how you rank on search engine results. For example, a number one SEO ranking means that you appear at the very top of the page for a particular search term.
Without making your head spin too much, basically, Google has incredibly complicated algorithms that decide what content gets displayed, how, and the order it will show it to you in. Google gets this information by sending around search bots known as spiders to creep and crawl around the web (Get it? Spiders? Web? You see what they did there?) and add optimized pages to Google's index. So, when people go to Google and search for something, Google will go into its index and deliver what they think the most useful pages are.
These spiders check for qualities like:
Page purpose
Content quality and amount of content
Information about whoever created the content
Reputation
User Interaction like bounce rates and amount of time spent on the page
And lastly,
E-A-T: expertise, authoritativeness, and trustworthiness. Meaning that they want to make sure that your page can be trusted as a reliable source.
Why Does SEO Matter For Lawyers?
So, how do all these crazy acronyms come into play for your law firm? SEO matters for your law firm because it's a key method for reaching customers, not to mention it's more cost-effective than traditional advertising. Many businesses have been optimizing their website for SEO for years. However, more than ever have now caught onto the importance of focusing on their digital marketing strategy since the onset of COVID. People are online more than ever now, so now is the time to get your law firm visible on Google search results.
Let's go over how SEO helps you take your law firm to the next level.
Organic Search Matters

A recent trends report revealed that nearly 20% of legal clients found their lawyers online by performing a basic search. Usually, it goes something like this: "best lawyer in Denver'' or "divorce lawyers near me." Google lists the best results according to its band of spiders, and the user makes their selection on what to click. This is known as an organic search because the results aren't influenced by advertisements.

Organic search traffic is one of the most effective ways to grow your leads. So, as marketers are starting to figure out, you need to make friends with Google if you want to increase your brand's visibility. Although there are different ways to improve your website's performance, ultimately, organic search is almost always the primary source of website traffic.
Builds Trust and Credibility

Quality SEO establishes trust and credibility for your law firm. When someone clicks on a beautifully laid out website that's easy to get to from a simple web search, then people are more likely to trust its credibility. People assume that whatever Google shows them must be the real deal. However, trust and credibility don't happen overnight; it takes time and patience.

By chipping away slowly at your SEO strategies, over time you'll build authority and credibility on Google that establishes yourself as an industry leader.
Better Understanding of Clients

Once you start tuning into the SEO world, you start understanding the voice of your legal clients. In short, SEO keywords tell us what your potential clients are looking for, and what they need. By observing SEO data, you'll understand the intentions of your ideal client. What are they looking for? What is their user behavior? SEO will lay all of this out to better understand the brains of your target audience.
Improved User Experience

Ask any marketing expert, and they'll tell you that user experience should be a high priority. Despite the value of better organic search rankings, user experience is still high up there on the scale of importance. Google knows how to interpret a good user experience, and if it rates your website as a poor user experience, it will affect how successful your website is.

So, what goes into the user experience? Some examples include:
How quickly users can find what they need on your page
Any errors a visitor encounters
How mobile-friendly your site is
A great user experience is one that addresses the needs and desires of your website visitors and delivers.
More Clients

Local SEO will optimize your presence for a specific area so people can easily find a lawyer near them. By optimizing your page so that it focuses on a specific city or region, you'll stand out as the local trusted source for your practice area. Make sure that in addition to optimizing your website with local citations and backlinks, you also encourage user reviews on your Google business profile. When people search for a local lawyer, and they see you with a 5 star Google review next to your name, chances are they're going to call you first.
You Can Measure Your Results

One of the best parts about SEO is that you can measure your results with tracking and analytics. The most successful firms are data-driven and use analytics to understand their performance, especially when it comes to their online marketing efforts.
How to Monitor Your Rankings
Before you can start improving your SEO ranking, you need to know where you are starting from. One of the most straightforward ways to find your starting point is to start Googling search terms that you think potential clients would use to find you. See where your website appears in the list of results.
You can also use online Keyword research tools that will show you the specific organic keywords that your website ranks for. Here are a few to choose from.
6 SEO Strategies to Start With
1

Do Keyword Research

A great place to start is thinking of what kind of topics or keywords you'd like your law firm website to rank for. Write down at least ten of these. Once you have a few topics in mind, start identifying some important keywords that fall into each of these categories. For example, if you are a family law attorney, and you'd like to rank on a topic like "getting custody of my children," try to think of a few keywords that people might type in related to that.

When coming up with keyword ideas, use keyword research tools to find even more alternatives that you may not have thought of otherwise. There are several different keyword research tools to search from, but for purposes of keeping things simple, try using Google Keyword Planner first. It's a straightforward tool that helps you identify how often certain keywords are used, and other alternatives to consider.
2

Create a Blog that Answers Potential Clients Common Questions

Websites that have a blog get 55% more web traffic and a whopping 70% more leads than those that don't. Starting a blog on your law firm's website can be an incredible boost to your ranking. Each time that you add a blog post it counts as a new indexed page and increases your credibility.

The key to a successful blog is writing about subjects that your target audience wants to know more about. For example, if you're a DUI attorney, it would make sense to write a blog about common DUI charge questions. Provide something valuable that will lead people to your page for more information. Instead of making it an overly self-promotional post, stick to legal advice and double down on what you're good at. Focus on providing your readers with solutions and expertise.

A great way to get more readers to your blog is sending out an email blast and promoting on your social media accounts. You can use law firm data analytics software directly built into your law firm CRM to see how well your emails are performing. If your click through rate is not where you'd like it to be, meaning that people aren't following the link to your blog, then tweak your call to action wording a little next time until you see an improvement.

The more visitors you can get to engage with your blog, the more credible you'll appear to Google
3

Optimize Your Website With Relevant Keywords

Now it's time to start using all of those keywords throughout your law firm's website. Every single page on your website should include those keywords to help Google understand what your website is. Each time that you create a new blog post, make sure that you've included all of the words in your keyword list. The more that Google sees these keywords, the more that you'll be leaving bread crumbs for a prospective client to find you.
4

Link to Your Own Content

You can think of the number of links that lead back to your website as a popularity ranking on Google. The more websites that link back to your page, the more Google will trust that your website is a valuable source. Linking to your own content can help Google recognize your website as a relevant and authoritative source, increasing your search ranking. In short, each time that you link to another page on your site you're reinforcing your authority.
5

Create a Google My Business Account

Google My Business is a totally free listing directory and is your direct link to Google Maps and Google local search results. And although there are many different business directory sites, Google is the most important that you should focus your efforts on. 72% of consumers say that they would trust a positive review on Google as much as they would a personal recommendation from a friend. So, if you can manage to establish a five-star reputation for your law firm on Google, you'll find a significant increase in reaching more potential clients.

The more reviews you can get from your clients the better. Not only will it improve your search engine rankings, but you'll also establish trust.

You can even link directly to your integration with Lawmatics CRM for lawyers and attorney intake software so that people can book their own consultation directly from your Google business profile.
6

Analyze and Improve Your Results

Building a winning SEO strategy doesn't happen overnight. You'll have to go through a continuous cycle of trial and error to eventually get the results that you want to see. Analyze your results and refine them as you go. Use a tool like Google Analytics to see how your SEO efforts are performing and how well you're ranking.
Should I Do My Own SEO or Hire an Expert?
If all of this is making your head spin, then you're not alone. Your area of expertise is law, not keyword optimization. But using on-page, off-page, and technical SEO can be one of the best things that you do for your law firm. Make no mistake about it, however, there is a time investment required which isn't always realistic for busy lawyers. Adding one more project onto your plate when you already have so many administrative tasks required to run your practice may seem impossible.
You may want to consider hiring a law firm SEO expert. Outsourcing your attorney SEO to a pro may be much more convenient than trying to take it all on yourself. Although they are convenient, a law firm SEO expert is an additional investment. So if adding one more expense to your budget isn't something that you want to commit to, then you'll need to carve out more time in your schedule to focus on your law firm SEO marketing strategy.
Grow Your Practice With SEO
The overall premise of SEO isn't complicated. Its purpose is to increase your law firm website's visibility on Google and get you more clients. Yet, there is a big learning curve and a significant investment whether you decide to do it yourself or hire external law firm SEO services. Like it or not, it is an essential part of marketing your law firm in 2021.
By implementing a marketing strategy full of the best SEO marketing for lawyers and content marketing for law firms, you'll skyrocket the number of leads you produce and in turn, boost your revenue. However, it can't be stressed enough how important it is that you understand what legal client intake is and that you have an effective intake process in place once leads contact your law firm.
Many law firms find themselves with a sudden rush of incoming inquiries but don't have a reliable response system that organizes leads and ensures no one gets forgotten. Manually inputting each contact's information is incredibly time-consuming and risks plenty of errors. Statistics show that 86% of the time law firms fail to collect a potential client's email address, which means they can't follow up with email.
The right client intake software like Lawmatics will get all of the necessary contact information from a lead the minute they first contact your law firm through Google or fill out a legal client intake form. From that point on they're tracked meticulously, ensuring that no opportunity gets missed, alerting you what actions need to be taken next.
You'll be able to see where each lead stands from a glance in one single dashboard, ensuring that your hard SEO efforts don't go to waste. Are you ready to see how Lawmatics law firm CRM and client intake software can help boost your law firm SEO strategy? Sign up for a free product demo today!