An Attorney's Guide to Switching Legal CRM Software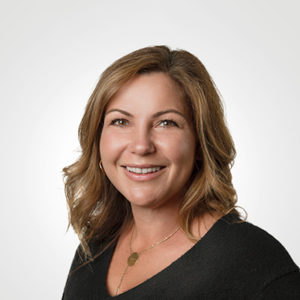 Case studies consistently show that moving to a legal CRM accelerates the growth of a law firm by driving efficiency and improving relationships with clients.
Once law firms realize how much time they're losing running their firm manually and how much time they can save by making the switch to an attorney-client relationship management platform, the switch becomes the logical solution to modernize and grow their practice— and the popularity is growing fast. According to a recent study, nearly 80% of law firms use a legal CRM in their practice.
As a law firm that has already introduced a CRM for lawyers into your practice, you know it's more than just adding an extra feature to the way you do things— a CRM transforms the very nucleus of your firm by changing the way you operate on a fundamental level.
Be that as it may, not all CRMs are created equal. Although the legal CRM you've chosen is helping you run things much more efficiently than a pencil and paper, it may not be entirely meeting all your needs, or maybe you've outgrown it. As your business evolves, you may require different features that your current CRM doesn't offer. Sometimes, the best route is scrapping your current CRM for attorneys and upgrading for something better. Yet, knowing you should change something and actually implementing the change are two very different things.
"It was already a hassle getting everyone in the firm onboard the first time we upgraded to a law firm CRM and the idea of switching software again sounds downright painful."
Does this sound like you?
If uncertainties like these are running through your mind, you're definitely not alone. It can feel like a monumental task to change technology yet again in your law firm. But in reality, if your current CRM isn't targeted towards your law firm's unique challenges, the benefits of switching for one that is far outweighs the initial discomfort of change.
Signs it's Time to Switch Your CRM
Your Current CRM Lacks Key Automation Features

Running a law firm requires all sorts of repetitive administrative tasks that can quickly eat up all your time. The only way to meet your law firm's long-term goals is to automate these tedious processes. If your current CRM is lacking key automation features like custom forms, document automation, and SMS messaging, then you're losing hours of valuable time that could be spent on billable work. The less you have to do manually, the more you take control of your time. You need a CRM that does the busy work for you— because as a lawyer, time is synonymous with money.
Your Current CRM Has a Complicated Integration Process

Most law firms use several different legal tech applications to run their practice. In order to get the most out of all of them, you have to make sure that they seamlessly integrate with each other. Your CRM should sync and integrate intuitively, saving you time and keeping the ball rolling. If your current CRM has a complicated integration process that lacks critical time-saving features, then you're not just losing money, but you're testing your own sanity by not making the switch. Why make things complicated when they can be so easy?
Your Current CRM Lacks Custom Automations

Many CRM's come with basic automation features, yet in reality, they just generate more busy work for your practice. The right legal CRM for you does more than just generate basic checklists— they replace chaos with structure. From the minute you first capture a lead to retaining a client, the most sophisticated legal CRMs like Lawmatics allow you to build custom automations based on your unique goals. If your current CRM doesn't allow you to customize your workflow automation for your law firm, then it's time to move on to one that does.
Your Current CRM Has Difficult Custom Form Builders

One of the most common motivations for making the switch to a better and more robust legal CRM is the frustration surrounding custom forms. If your current legal CRM has an inconvenient and overly complex form builder, then you should know that it doesn't have to be that way. Creating custom forms can be painless and seamless if you have the right software.

Outdated legal CRMs have limited custom form builders that cost your firm precious time to construct. Lawmatics, the most intuitive and robust legal CRM on the market offers an easy drag and drop feature for customizing forms with ease. Use conditional logic, appointment scheduling, and more with the intuitive drag and drop editor.
Your Current CRM Has a Complex Interface

When your CRM has an overly complicated interface that's hard to understand, it can come with a hefty learning curve. The point of a CRM is to shave hours off of your law firm's workday, not cause you to lose even more time struggling to understand your legal software. If you're grappling with your interface, then you're slowing down the documentation process. Instead, opt for a CRM that allows you to painlessly and instantly generate the documents you need on the fly.
Your Current CRM Doesn't Have a File Request Feature

Without an efficient legal file request automation feature, you will lose time searching through your email archives for a specific attachment, again going against the promise of a legal CRM saving you time. A file request feature allows you to find and send a file you need right away, effectively streamlining your workflow and reducing the risk of losing your most important documents.

If your current legal CRM forces you endlessly scroll to track down email attachments, then it's time to modernize your practice. Making the switch to a CRM that makes it easy to collect documents from your leads and clients by sending a simple upload link won't just make your life easier, but your clients will also appreciate the simplicity.
Your Current CRM Lacks a Pipeline Management Feature

Using a CRM that lacks this incredibly valuable tool means giving up your ability to customize each stage of the client journey. Many legal CRM's lack a pipeline management feature, making it impossible to manage the entire client journey your way. Implementing effective trigger-based campaigns is the best way to nurture and engage your leads in order to build lasting connections.

Customizable workflows make it easy to analyze your law firm's data to see what action needs to be taken when. Take total control of your client intake process by tracking everything all in one single place thanks to legal intake software and pipeline management.

You need a legal CRM that lays out the data you need the way that you need to see it. From who needs to be followed up with to how each client is progressing, pipeline management can be one of your most valuable tools.
Your Current CRM Lacks 2-Way SMS Messaging

In today's modern world, text messaging is one of the most efficient and immediate ways to communicate. In order to provide a fantastic client experience, you need to communicate with your clients in whatever style they prefer, because not everyone has time to check their email inbox throughout the day. Two-way text messaging for law firms makes it easy to give your leads and clients direct access to you and form stronger relationships. Without SMS for law firms built directly into your CRM, you'll need to purchase an entirely new platform to implement this instant communication feature.
Your Current CRM Doesn't Have Email Drip Campaigns

While some legal CRM's may offer basic email automation for law firms, they don't offer a way to set and forget email campaigns to attract new business in the background while you turn your attention to where it matters most in your practice.

Email drip campaigns for law firms allow your firm to reach your prospects in a personalized and targeted messaging style. Easily build repeatable processes that automatically send messages to leads from each stage of the client journey. Thanks to drip marketing you can easily follow up with leads and streamline communication. Whether you're welcoming a new client or inviting a lead for a free consultation, drip marketing gives you the ability to engage clients without having to do a thing.
Your Current CRM Doesn't Have Custom Reporting

Basic reporting analytics in a CRM lacks the ability to track custom data you need to your firm's goals. If your CRM has limited visibility into your reporting, then it's impossible to reach your long term goals. In order to actively meet your individual law firm goals, you need your eyes on whatever matters most for your firm with law firm data analytics. Today, the most successful firms are the ones who run their firm with a data-driven approach by consistently looking at the specific patterns in their practice with legal reporting software. With the right CRM, you can track whatever metrics you want and in turn improve your performance, by eliminating any bottlenecks holding you back from your goals.
Your Current CRM Doesn't Have Audience Segmentation

An all-in-one marketing approach doesn't work anymore. Audience segmentation is now considered a critical marketing feature to target leads in a way that optimizes your law firm marketing efforts. By switching to a legal CRM with audience segmentation software built in, you can deliver drip marketing campaigns broken up into groups of prospects. Each group is determined by where they are in the client journey since the same marketing email won't work for someone who's called your firm once as it will for someone who is a former client. Market your law firm the smart way by targeting distinct groups of prospects with individual and personalized content instead of one single blanket email.
Your Current CRM Doesn't Have a Goal Tracking Feature

The most successful law firms are the ones that closely monitor their goals. By identifying critical performance indicators in their data, they can make the changes necessary to make progress in whatever area they strive to. If your current CRM doesn't have goal tracking built in, then it's time to find one that does. While some legal CRMs may claim they have reporting features, the truth is they are quite limited. Go for a CRM that has powerful reporting tools that can accelerate your growth and gain maximum insight into your progress, boosting your productivity.
Your Current CRM Isn't Made For Firms of All Sizes

Some legal CRM's are geared towards larger firms, and may not be the best fit for your particular firm size. You want a legal CRM that is designed to scale for whatever size your firm is. Whether you're a solo practitioner or a medium-size firm, you need all the right features essential for your growth.

Smaller firms don't have the luxury of a front desk staff to do their administrative tasks for them. You want a robust legal CRM that can take the wheel on redundant tasks so you can spend more time on what you do best and let software do the rest.
Your Current CRM Doesn't Have Ongoing Customer Support

You want more than just a legal CRM for your law firm, you want a faithful solution that will be there every step of the way, beyond onboarding. If your current CRM doesn't offer ongoing support and assistance whenever you need it beyond onboarding then you're not getting the most value for your investment. Switching to a legal CRM that offers dedicated specialists to help you beyond just training, means that you'll always have a knowledgeable resource to answer your questions.

Since every law firm's needs are unique, you want a CRM that offers a personalized onboarding process to ensure that you get the most out of your legal CRM. If you don't have the support that you need with your current CRM then you could be missing out on the full potential of what a legal CRM can do for your firm.
Your Current CRM Doesn't Offer Automated Scheduling

Automated appointment scheduling allows your clients to make appointments themselves without having to go through the hassle of email tag trying to find the best time that works for everyone. If your current CRM has you stuck playing administrator instead of allowing you to be a lawyer, then it's time to stop chasing down clients to create appointments. Switching to a legal CRM that has built-in appointment scheduling software means you'll make sure everyone stays on the same page and you'll significantly reduce your no-shows thanks to automatic reminders.
Your Current CRM Doesn't Offer Email Workflows

So, your current CRM organizes your contacts for you and even automates some documents, but you're still losing countless hours following up on leads because you don't have automated workflows. Switching to the right CRM will allow you to trigger the next steps you want to take with your leads. The end result is never having to chase after leads or worry about whether they've been followed up with again. Dynamic email workflows mean peace of mind and more time gained for what matters most in your law firm.
The Act of Migrating to a New CRM for Lawyers: Common Hesitations
Too Time-Consuming

Many lawyers operate with the mentality of "if it ain't broke don't fix it." After all, with so much already going on in your practice, it's understandable that the last thing you want to do is take the time to migrate systems. But just for one second, think back on a time when you had a Blackberry, and now compare it to your iPhone. Do you regret the switch? (I'm going to go out on a limb here and guess no!)

In other words, while the idea of taking the time out of your schedule to fit yet another task in can seem overwhelming, rest assured that it's entirely worth your time. Here's why.

Any lawyer can tell you that the success of their law firm is a team effort. If your team isn't able to keep up with the demands of all of the tasks that need to get done, then you're in trouble. The time you'll save once you change to a more reliable and robust legal CRM system will be exponentially greater than the time your team sacrificed to make the switch.

When you have access to a full range of automation features, you'll save so much time and energy that you'll quickly realize you were actually losing money before changing systems.
Other Issues Taking Priority

From responding to initial lead inquiries to gathering all the necessary information to get a case rolling, to scheduling appointments, a law firm has a lot of moving pieces that go into keeping it running. It's understandable why you feel like there are more pressing matters taking priority over changing your software. However, what many people don't realize is that your CRM is more than just software.

With the right legal CRM, you can completely rebuild your law firm's performance from the inside out and modernize the way you do things. What once took you countless hours to achieve can be done in a matter of seconds with a few clicks of a button. When the alternative to the current chaos in your practice is operating seamlessly and efficiently, making the switch is well worth putting on the top of your priority list.
Assumption That all CRMs are the Same

The technology world is constantly evolving and making improvements, and the legal technology world is no exception. There are constantly new features and improvements available to make lawyers' lives easier and improve the client experience. Staying with your current stale CRM because you assume that all are the same is missing out on a huge opportunity to address the bottlenecks in your practice that are holding you back from reaching your long-term goals.

An advanced and powerful legal CRM like Lawmatics has best-in-class features that other legal CRM's don't. From unbeatable automation features to expert ongoing support, you want a CRM that will allow you to focus on the most important parts of your law firm while your automations handle the rest. Taking the time to switch to a better system is well worth the time and effort.
Budget Constraints

Whether you're a one-person law firm or a large firm with hundreds of lawyers in it, the end goal is to become more profitable while successfully serving your clients. Focusing your resources on the most revenue-producing outcomes is wise. However, make sure that you're not putting budget restraints on yourself that are ultimately holding you back from increasing your profitability. Migrating to a more powerful system that can take on more tasks means cutting overhead costs, improving productivity, and performing better, ultimately putting more money in your pocket.

Because of the time saved by automating, you can take on more business and scale your firm to new heights you never could have on an old system. Simply put, the most powerful legal CRM on the market, Lawmatics saves you so much time that you're losing money by not upgrading.
Lack of Buy-In Amongst Staff

Humans by nature don't welcome change with open arms. Taking the time to upgrade to a different system may not be supported by everyone on your staff. Lawyers in particular are resistant to change for operations. The problem with the "if it ain't broke don't fix it" approach is that the most successful businesses know there's always room for improvement. Keeping things the way they are may be a riskier approach than modernizing your practice with a more efficient solution.

If you have lack of support from the rest of your staff, then it's likely because you're not tracking data. Once you take a closer look at what your goals are compared to what your actual figures are, the results can be startling. When law firms realize how much time they are losing on time-draining administrative tasks, the choice becomes clear that they need a better system in place
Making the Switch: Well Worth the Benefits
Improved Client Engagement

One of the biggest complaints that clients have about lawyers is a lack of communication. Clients want to feel connected to their case every step of the way, which can understandably be a challenge for busy lawyers to do when handling multiple cases at a time. That's why switching to a more robust CRM with advanced automation features can transform your clients' experience. Intuitive automation allows you to send messages to your leads and clients keeping them up to date at each phase of the client journey. Your clients will have the impression that they're speaking to you every day, when in reality it's all automation doing it for you.

Rather than sending out hackneyed blanket emails, advanced automation features allow you to personalize and tailor your messaging to elevate client engagement, making each client feel like they're your only client. Features like SMS for law firms allow your leads and clients to contact you directly and instantly rather than having to play phone tag or send emails that may or may not get responded to. By improving client engagement, you create better client experiences and in turn more repeat business and increased referrals
Better Organization

Running your law firm on an outdated CRM that doesn't have advanced features, can quickly start to end in chaos. Improved organization means more time saved and more time to dedicate to what matters most in your practice—your clients. Stop chasing after important documents or wondering whether leads have been followed up with or not. When you upgrade to a better system, you can track and manage your leads seamlessly with the birds eye view of everything going on in your practice.

Automation makes it easy to stay on top of the most crucial tasks in your law firm so you can turn your energy towards what matters most at your law firm while legal software takes care of the rest. Because an efficient law firm is an organized one that has a powerful and structured system in place.
Does your current legal CRM allow you to:

Respond to leads through automated and personalized email and send and receive text messages?
Auto schedule consultations and send out automatic appointment reminders?
Organize your leads and existing clients with customizable tags?
Create drip marketing automation campaigns that keep your leads and clients engaged?
Track and analyze referral sources and repeat business?
If you answered no to any one of these, then chances are that you're losing hours a week on manual processes full of paper trails and human errors.
Less Tedious Work

Statistics show that lawyers devote nearly half of their time to tedious administrative tasks to keep their business running. Their plates are full all day long from responding to leads inquiries to scheduling consultations to sending and receiving agreements— all of these processes done manually take up countless amounts of time. Using a more powerful CRM can shave hours off of your workweek that would have taken much longer to do manually.

The end result is fewer back and forths with clients, simplified processes, and important paperwork generated in a matter of minutes instead of hours. Turning to a better CRM means getting rid of manual processes that are eating up most of your time so you can focus your energy on revenue-driving priorities that will in turn make your law firm more profitable. Tasks that would have taken hours to days to get done in the past can all be done immediately thanks to the right CRM.
Improved Client Experience

In the past, a client-centered experience wasn't the go-to approach for most lawyers. However, more and more law firms are realizing the importance of creating a positive client experience for their customers. If you can manage to engage and delight your clients from start to finish, they're more likely to leave you a positive review on Google, helping you build a five-star reputation for your law firm.

The right legal software doesn't just make your life easier, it makes your clients' lives easier too. A legal CRM can be your all-in-one solution for cutting down response time, and eliminating the risk of your leads feeling left behind. By relying on automation and improving your efficiency, you'll elevate the client experience, improving your reputation, encouraging repeat business, and producing more client referrals

If you're not satisfied with your current reviews online, now is the time to upgrade to a better solution that can help you take your clients' experience to the next level. Once you start to see the improvement in your online reviews, you'll start to ask yourself why you waited so long to make the change to a better system.
Improved Performance

If your current legal CRM has you still having to carry out plenty of manual tasks that eat up half of your workday, then you're not reaching your full potential. Your job is to practice law not carry out tedious data entry, so modernize your practice with a more powerful CRM that allows you to spend more time on your clients and less time on menial administrative work. Systematic workflows allow you to manage all of your prospects and paying clients in one single place, automating the important tasks for you. When you improve your workflow, you improve your overall performance because you're more organized.

Data tracking and analytics help you observe the most important metrics in your law firm, keeping you accountable for your long-term goals. From where you're getting your best leads, to which cases are the most valuable in your law firm, built-in data reports help you identify where the changes in your law firm need to happen and why.
Does your current legal CRM allow you to:

Set goals for new leads & clients for time periods of your choosing?

Track and highlight areas where your law firm needs improvement?

Create custom data reports to suit your practice's unique needs?

Stay on top of your long-term objectives?

If not, then it's time to switch to one that does.
Making the Switch: How to Get Started
Once you've concluded that your current legal CRM isn't meeting your law firm's needs, it's natural to wonder where to begin. If you're not sure how to start making the switch to another CRM, then you're not alone. Lawyers are trained to practice law, not follow the latest advances in technology, so if it seems daunting just know that it's expected. With so many options out there, making a choice can seem impossible. So here are some of the best tips for getting started transitioning to a new CRM.
1

Determine Affordability

Understandably, one of the most important factors for many law firms is the total price. Get to know each CRM's pricing, and whether they offer different prices based on tiers. In many cases the software may advertise an attractive price, however, a closer inspection will determine that this is only the price for basic features. In most cases, more features mean higher subscription costs.

In order to determine what features you need for your law firm, it's a good idea to make a list of what your law firm's specific needs and priorities are. By identifying what your top issues are that you're attempting to solve through a CRM, you'll be able to make the best choice on what platform you're willing to pay for based on the features that they have.
2

Consider Features

Again, you're no legal technology expert, you're a lawyer. So if you're not sure about what the latest and greatest emerging features are, then here is a checklist with the most important ones to look for when choosing a new CRM.
Automated Workflows
Automated workflows are a core feature that you should prioritize in any CRM that you choose. You want the ability to fully automate workflows from initial follow-up emails, to sending out questionnaires before a consultation. Ideally, you want a simple interface that's easy to navigate and understand so that you can create powerful automated workflows to delight your existing clients and engage your prospects.
Document Automation
The right legal document automation software will spare you hours of busy work that you would have spent manually creating important documents. By using custom fields, you can easily merge the data you need from your matters and contacts, and insert it directly into your boilerplate PDF and work documents, eliminating tedious data entry, and ensuring 100% accuracy for your most important paperwork. What would have taken hours to days to generate can be done instantly thanks to templates.
Appointment Scheduling
Stop losing precious time sending back and forth emails trying to find a time that works for everyone for a consultation. Automated appointment scheduling eliminates the back and forth associated with appointment scheduling by giving your clients direct access to your calendar. It's as simple as syncing your outlook or Google Calendar and sending a link. Your clients can choose from the available time slots you want them to see and schedule a time that suits them best.
Not only should you look for automated scheduling, but you also want a CRM that sends out automated reminders before the appointment. That way, everyone stays on the same page, and you don't have to worry about potential no shows that cost your law firm valuable time
Text Messaging
Not all of your clients may have the same communication preferences. While email may be considered the standard form of communication in most law firms, modernizing your practice by offering clients direct access to you through text messaging will elevate your clients' experience. A CRM that has built-in two-way SMS messaging for law firms will keep clients happy who prefer texting over emailing. Above all, your CRM should allow you to keep track of all your interactions with clients in one place, whether it's a text message or email.
E-Signature
It's not uncommon for lawyers to find themselves waiting hours and sometimes days to get important paperwork signed by their clients. Offering a client e-signature tool streamlines the contract signing process in your law firm, and gets the ball rolling on their cases even faster. Instead of having to chase after your clients to print, sign and mail bulky forms back to you, electronic signature for legal documents gets everything signed instantly.
You never know where your client may be when you ask them to sign something important, so offering e-signature gives them the added convenience of being able to sign from wherever they are on the go. The simplicity of being able to sign something right away makes your life easier as well as theirs.
Analytics
Look for a CRM that offers reporting and insights in an easy-to-read formats that anyone in your law firm can understand. Ideally, you want a reporting software that gives you total control over your reports and customize the metrics that are most important for your law firm to keep track of. From where your best clients are coming from to how productive each staff member is, you want a software that can set and track your goals and stay accountable for your most important objectives
Software Integrations
Chances are your law firm uses a variety of different legal tech applications to run your practice. You want legal software that can seamlessly integrate with all of the other apps you're already using. That way, you can automate the repetitive tasks between apps and build a customized tech stack to run your law firm your way.
Ongoing Support
Once you decide to migrate to a new CRM, you want to make sure that your staff is set up for success. Any CRM that you opt for should come with thorough training and ongoing customer support. Since there is always a learning curve when introducing new technology to your law firm, choose a CRM that prioritizes customer service and is known for being responsive to their clients.
3

Implement and Transition

Once you've arrived at your final decision for what CRM your law firm plans to switch to, it's time to prepare for a seamless implementation. In order to ensure a successful transition from your old CRM to the new one, you'll need to make sure that everyone on your team is on board. After all, the only way to ensure you'll get the most out of your new CRM is by ensuring everyone is sufficiently trained. To get the full value out of your new software everyone will need to understand it in and out so that it can be used to its full potential. This is especially true when you're switching to a new CRM that has considerably more automation features than your old one.
4

Prioritize Training

It can be a struggle for a busy legal team to set aside time to learn an entirely new system. However, it can't be stressed enough how critical it is to thoroughly train everyone in your law firm. Lawmatics, recognized as the best legal CRM on the market, knows the importance of this and for this reason, they offer a thorough onboarding program designed to assist you every step of the way.

The onboarding program includes:
A dedicated Lawmatics Onboarding Specialist to help you with all of your team's questions and training concerns
Full-assistance with data migration
Four, 1-hour interactive training sessions over the course of 30-45 days;
10 Lawmatics custom forms drafted for you free of charge; and
Access to instant, on-demand product training and guided simplified tutorials
At the end of the Lawmatics Onboarding Program, you can count on three things:
The platform will be fully built out so you can start automating immediately and stop wasting time on tedious administrative tasks;
You and your staff will be knowledgeable on how to take full advantage of Lawmatics' powerful feature set; and
You will have access to our knowledgeable, responsible support team who serves as a trusted technology partner to your firm.
Discover How Lawmatics Powerful Legal CRM Can Help You Turn Your Law Firm Into a Booming Business
Change scares everyone on some level or another. So it's no surprise that lawyers can be resistant to change their legal technology when they're used to running their practice a certain way. One of the biggest reasons for this uncertainty is wondering whether the change is worth making or not since it requires time and financial investment. And while the idea of switching to new legal technology may leave you feeling on the fence, sometimes change is necessary for growth.
It's time to stop losing so much time on administrative tasks and start strengthening your client relationships by making more time for what matters most in your law firm. By taking the leap and switching your CRM to a more powerful one like Lawmatics, you'll never lose track of a lead again. Powerful tools make it easy to grow your practice and boost your revenue.
Are you ready to stop working harder and start working smarter? Sign up for a demo to see how switching to Lawmatics legal CRM can double your amount of business.