Client Intake 101: Ultimate Guide for Law Firms
•
Published on
April 1, 2021
•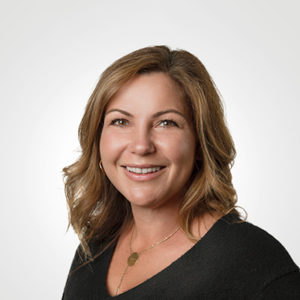 As a lawyer, your job is to practice law. Yet, despite your title as a legal professional, like it or not, you're also a salesperson. When there are so many other law firms for people to choose from, it's up to you to bring in business, but it's not always easy to turn your attention towards chasing after prospects since you're busy getting the best results for your clients.
Leads may contact your practice, and sometimes you have the time to get back to them, or maybe you have an office administrator do it for you, but there's no real system in place beyond a spreadsheet or a few post-it notes. After a while, you're unsure about who you've gotten back to already and who you need to call back. You lose valuable time you could be spending practicing law digging through your email inbox and scribbled hand notes.
Perhaps this sounds like you.
Situations like these in an overwhelmed law firm is precisely where client intake software steps in. What would typically take a considerable amount of time to do yourself can be done with reliable intake software. With a few clicks, you can turn your intake process on autopilot and put energy towards the most critical areas of your law firm, like serving your clients as best as you can.
So what is client intake exactly?
The client intake process is a critical part of running your law firm. Think of the intake process as a waiter showing the menu to a dinner guest. If presented carelessly, the guest may only order a starter and ask for the check. Or worse, leave altogether and grab a burrito to-go down the street.
However, if done the right way, your guest will order a five-course meal, a bottle of your finest Cabernet, and come back for repeat business.
It's all about following the right steps to convert a prospect into a paying client.
Despite its importance for turning leads into clients, a poorly executed legal intake process is more common than you might think. Many law firms fail to optimize the client experience throughout the intake process and, as a result, have low conversion rates.
In order to improve client satisfaction and boost your firm's revenue, a strong intake process is essential. A solid process of converting interested prospects into paying clients is what sets apart the successful firms from the not so successful ones.
After all, attracting leads through law firm marketing is only the beginning of converting them into paying clients. It's up to you to use the bait of law firm content marketing to reel them in once they express an interest.
"Catching the fish" once you attract them to take a closer look at your law firm all comes down to how to optimize your client intake process with the right law firm marketing software. Without an optimized strategy, you won't just lose a prospective client; you'll also lose all that you've invested in your law firm seo marketing efforts.
Yes, it's really that simple.
To get a better idea of why client intake features are a must, let's break down each stage of the client intake process.
4 Stages of the Client Intake Process
1

Attracting a Lead

The minute a lead first interacts with your firm, the client intake process starts. Some leads may have come across your website from an online advertising campaign and fill out a client intake form, while others might come to you because of a referral. They usually fill out an online intake form or call your firm directly to ask for more information related to their case. Their contact information is critical because it's the next step in making them a client.

However, in the absence of a systematic intake process, these leads often get lost in a pile, never to be followed up with again. Sadly, lost leads equal lost revenue. Remember, a lead isn't a paying client yet but a prospect who needs to be convinced to choose you over someone else. It's up to you to win them over.
2

Following Up

Capturing a lead's information is only the first step and doesn't come with any guarantees. Follow-ups are vital for driving a lead to become a paying client. However, when you're handling piles of leads in addition to practicing law for your clients, it's almost impossible to see who you've contacted already unless you have a system in place.

Follow-ups are where many law firms go wrong. A recent trends report revealed that there's a remarkable lack of responsiveness to lead outreach. Out of consumers surveyed in the study, most agreed that timeliness is a critical factor when choosing a lawyer. Over half of the firms in the findings failed to reply to an email or voicemail at all. If you're failing to get back to your lead inquiries within 24 hours or less, then you're missing tremendous opportunities for your business. It's critical that your client's journey is meticulously tracked, so you know who has been followed up with when, and who needs to be contacted and where they stand as a prospect.
3

Scheduling a Consultation

Once you've moved a lead closer towards becoming a client, you'll need to schedule a consultation to go over their case and learn about what they're looking for. It's an opportunity to pitch why your firm is the best choice and ultimately turn them into a loyal client. However, between your busy schedule and theirs, sometimes finding a time that works for everyone can be a logistical nightmare. This step can get tricky since you've got a law firm to run, and your leads likely have full schedules too.

Lawyers are no strangers to drawn-out back and forths trying to agree on an appointment time. Not only can the actual meeting booking be laborious, but in some cases, clients may not even show up, costing your firm even more lost time.

The right CRM for lawyers will follow up for you with automated emails tailored to each client, focusing on a personalized approach.
4

Secure The Client

Once you've secured your client, the next step in the intake process is to draw up all of the paperwork to finalize the attorney-client relationship. Lawyers know all too well the work involved with drawing up legal paperwork, which can take hours to days depending on the type of contract.

Without client intake software, clients are required to print it, sign it all, and send it back to you, which requires things like printers, copy machines, scanners, and sometimes even *gasp* fax machines.

Once your client has signed all of the necessary paperwork and agreements, and you've successfully onboarded your client, it's time to celebrate. You've won the sale!
How to Optimize Your Law Firm's Client Intake Process
A Quick Response is Critical

A timely response is critical when it comes to conversions. Regardless of whether a lead calls, emails, or it's a digital client intake, the rule remains the same: get back to them as soon as you can. The quicker you reply, the less time a customer will have to potentially change their mind and turn to a competitor law firm.

All it takes is a few clicks around the internet to find poorly rated law firms with reviews saying no one ever got back to them. Recent studies reveal that an astonishing 60% of law firms called don't respond to any emails requesting more information, and just under 30% don't answer or return calls.

An effective attorney-client intake process includes the following criteria when responding to inquiries:
Response within 24 hours;
Using the clients' preferred form of communication;
Clear answers to questions;
Detailed information regarding the legal process;
An outline of projected costs;
Be Friendly

Beyond being informative, you should be warm. It doesn't matter whether you pick up the phone on the first ring or the tenth ring; if you aren't friendly and relatable on the call, the customer isn't likely to stick around. Act engaged and genuinely interested in their case. The key ingredient to law office client intake is creating a bond with your lead.

There are already plenty of negative stigmas associated with lawyers, so you'll have to work to prove you're not just another lawyer who wants their money.

Get to know the details of a callers' inquiry and ask plenty of questions. It's not recommended to double task when talking to a client for the first time. You'll need to lend them your undivided attention with no distractions.

You can find some great tips for effective client intake phone calls here.

Even though you may not think it's coming through on the call that you're distracted, the caller will more than likely sense it. If you have to choose between taking a little longer to get back to a client so you can get something else done first, do it. Only call clients back when you can genuinely take the call.
Use Technology To Your Advantage

It can't be stressed enough how important a robust law firm CRM is for optimizing your law practice client intake. A CRM is an end to end solution for managing and strengthening client relationships by tracking all interactions.

From managing the first moment a lead fills out a client intake form to the moment they sign a retainer, a CRM for attorneys helps law firms manage the entire progression of their client relationships. That way, it's simple to see the progression of events and what actions and follow-ups need to happen. Audience segmentation makes it possible to deliver tailored messages that appeal to a lead's unique needs.

In short, a CRM is there to turn a potential client into a loyal client by automating and streamlining your tasks and follow-ups and is critical for a successful legal client intake process.
Get Your Entire Team On Board

All of your staff should be on the same page when it comes to how you respond to leads. The key is consistency and promptness. It may be useful to create a basic script for answering the phone or responding to online client intake forms. It's critical that whoever is answering the phone at your practice is qualified to answer whatever questions come their way.

By creating a consistent response system that everyone is on board with, you'll reduce the risk of leads slipping through your fingers throughout the client intake process. Your frontline staff or intake team should understand the basics of law and whether your firm even handles the area that a lead is contacting you about.

If an inquiring caller's case falls outside of your firm's practice area, have a list prepared of lawyers that you recommend or minimally a legal referral service. People appreciate when you go the extra mile to be helpful. It's not unheard of for callers to leave a positive review for your law firm online simply because the person on the phone helped guide them in the right direction. A little kindness goes a long way.
Follow Up

Rarely will a prospect sign a contract on the first day they call you. Usually, people are shopping around and researching the best fit for their case. Chances are they may have spoken to a handful of law firms recently, and they may not even remember which firms they were talking to. It's up to you to send a follow-up email or text message so that you stay in their mind.

Not only does it keep you in their minds, but it also makes contacting you much easier. Rather than doing a Google search when prospective clients want to find you, which may not always lead back to your firm, a text message or email makes it easy for them to scroll through their phone to find the last message you sent to get back to you,

More often than not, people just want the most straightforward solution that requires the least amount of effort. A good law firm client intake process makes it easy to choose your law firm over another by making things easy.

When you follow up with an email, do more than just self-advertise. Educate the customer on things related to their inquiry. This can be anything from articles to videos to testimonials from other clients who have worked with your firm on the same kind of case.
5 Tips For a Successful Client Intake Process
1

First Impressions Are Everything

As mentioned, the client intake process begins the moment a lead expresses interest in your firm. In some scenarios, a potential new client will come to your website as a result of a client referral, website traffic, or via an advertising campaign. They'll often fill out a contact form on your law firm's website asking for information. If they fill out a client intake form, they'll be asked to provide their contact details and a summary of the services they're inquiring about.

In other cases, a client may call your firm directly, hoping to gather the information they need. If they're lucky, someone will answer, they'll take their information down and answer any questions about whether the firm is the right fit. The less than lucky ones will reach voicemail.

This is the moment a lot of law firms get it wrong. Studies show that one of the most common complaints about law firms is poor client communication. A receptionist may write down a potential client's information on a Post-it for someone to follow up with "later." Maybe it even gets entered into a spreadsheet that gets looked at once in a while. Or worse, maybe whoever answered the phone gets distracted on another call, and the lead is forgotten altogether. The result is a poor reputation for your law firm and lost revenue.

To help eliminate the risk of leads getting lost, it's essential to optimize your lead management process with a legal CRM system. A proper customer relationship management tool will ensure that your lead's information is recorded correctly with an effective questionnaire experience.

Rather than losing your potential client's interest with unnecessary questions that may cause them to click away, you can customize a beautiful and complex questionnaire with only the questions you need to ask.

A law firm software like Lawmatics makes it easy to control when certain fields are visible to whoever is filling it out by building custom forms.

Easily ask the questions you need to ask with the style you want to ensure you get the information you need, all with the power of a robust legal intake software. Be thoughtful about what information you're getting from them. The types of questions to ask are:

What do they need a lawyer for?

Have they hired an attorney before?

Documenting the entire process is critical if you hope to keep things clear for you and your client, ensuring you're both a good fit for each other.
How Client Intake Software Can Help
Instead of leads getting lost, attorney intake software intakes contact information for you-no need to manually extract and input information from an online intake form to a spreadsheet. A client intake software inputs lead information directly into a centralized database that you can access anywhere at any time. There is no need to step away from doing important work for a paying client to take down a name and number again. Technology does it all for you while you focus on what matters most for your firm.
2

Track Every Step of the Way Meticulously

Once you've captured your potential client's information, a legal CRM inputs the information into a centralized database where the client journey is meticulously tracked. Since it's critical to strike while it's hot to avoid them slipping through the cracks, they'll need to be followed up with as soon as possible.

But let's be frank about it, getting back to a lead right away isn't always convenient when you've got a law firm to run. Following up with potential clients when you've got paying clients to do work for can seem like less of a priority.

Results from a recent study show that a startling majority of law firms deliver disappointing follow-ups. Leads in the study reported that only 40% of law firms responded to emails, and a whopping 70% of them were considered unsatisfactory.

When it came to phone calls, just over half were answered, and the rest were answered by voicemail. Over half of the law firms took over 72 hours to respond to voicemails.

First impressions are critical for client conversion, so it goes without saying that unsatisfactory follow-ups are a missed opportunity.
How Client Intake Software Can Help
A client intake software automates the entire process, so you don't have to worry about digging through your inbox to see who's been followed up with when. A pipeline view allows you to view where all your leads are at a glance and what actions need to be taken when.
Automated and personalized emails respond on your behalf immediately, so you don't have to worry about leads falling through the cracks. With automated drip campaigns, you can stay on the top of leads' minds while they weigh out their choices. Best of all, both email and text message follow-ups are preprogrammed without you having to do anything.
With a legal CRM, you never have to worry about losing time on billable work to get back to a lead. An effective legal software like Lawmatics will send an automated email to the client immediately to keep them engaged.
Custom fields make it possible to tailor automated emails to the client's needs and contact information for a more personalized greeting. A lead is then given an invitation to take the next steps in becoming a client with your law firm.
3

Get Everything You Need Out of the Consultation and Be a Good Listener

When a lead gains your trust, the next step to turning them into a paying client is scheduling a consultation. It's an opportunity to learn what your clients need, pitch yourself as the best choice, and ultimately win their business.

Converting leads into customers is a tricky process in any industry. When running a law practice, you must have a good strategy in place for setting these consultation appointments. If handled poorly, people show up late or don't show at all, costing your law firm time and money lost.

An example of an ineffective scheduling process is going back and forth in emails, trying to find the best time that works for everyone. As a busy lawyer, you have more important matters to focus on than email-tag. CRM software takes the hassle out of appointment setting so you can focus your energy on revenue-producing work rather than menial administrative tasks.

The right program sends an email to your client linking to a calendar with your availability. By syncing your Outlook or Google calendar to your CRM calendar, leads will see only the time slots you want them to see. They can choose an appointment time that works for them all with a few clicks. You're one step closer to converting them into a client.
How Client Intake Software Can Help
With a complete client intake software like Lawmatics, you don't have to write another email asking what time works for anyone ever again. Simply sync your Outlook or Google calendar to your intake software, and your lead will receive a link to your availability.
Tailor your calendar so that only the time slots you want people to see are visible. Leads can scroll through your availability and choose whatever time works best for them.
When the consultation gets booked, an automated confirmation email goes out. Automation makes it easy to send all the important information that your soon-to-be client needs. From your contact information to any crucial details about your location, they'll get everything they need in one single email. Your emails can also include relevant information about your law firm that can help warm clients up. Use software to automate anything you'd like your leads to know about your firm to boost your chances of gaining them as a client.
In addition to the initial confirmation email, client intake software also sends out a reminder to both you and the client. No more paying an office administrator to make appointment reminder calls again. Your firm can save money by automating it all through the power of technology, which is one of the biggest client intake software advantages.
4

Keep Everyone On Track With Reminders

Recent studies show that the rate of client no-shows has risen 5% since early August 2020. Because of this higher missed appointment rate, it's more important than ever to stay on top of reminding clients about their appointments.

This reminder should come in two stages.
Stage One
As soon as the appointment is booked, a client should receive an email confirming the appointment. It should include all of the necessary information- from your contact information to your law firm's address and any important details like access codes.
Think about including relevant information about your law firm in the email to warm clients up. Plugging in client testimonials and educational resources builds a sense of trust with your lead and boost your chances of gaining their business.
Stage Two
The day before or several hours leading up to the consultation with your potential client, they should receive an email reminder. While some firms leave this step to an office administrator, automating the reminders can save your firm money on tasks you'd otherwise be paying staff to do.
How Client Intake Software Can Help
Client intake software takes over all of that for you by onboarding your clients without the hassle. Everything is digital and considerably faster with no risk of human error, which is an inevitable risk whenever you do something manually. With automation software like Lawmatics, you eliminate the risk of mistakes in your important paperwork.
What would have otherwise taken a considerable amount of time takes a matter of minutes, all with the help of technology. Document templates like the client intake form template can be filled out using imported data from your intake software, streamlining your onboarding process and saving you time.
5

Secure Your Client Thoughtfully and Discuss Fees In Advance

Assuming the consultation goes as planned, you'll verbally secure the client's business. In order to finalize the attorney-client relationship, you'll need them to sign the paperwork and agreements. It's highly recommended that you go over fees at the initial consultation so that there is no grey area about your billing. You'll need to cover the basics like whether you bill hourly or charge flat fees. If you offer payment plans, you'll need to discuss how they work.

As any lawyer knows, drafting up contracts is a lengthy process that takes time to ensure there are no errors. To streamline the process and eliminate the risk of errors, you can use automation software like Lawmatics.
How Client Intake Software Can Help
Lawmatics does the tedious work for you, so you can sweep through creating the documents with ease.
Document templates can easily be filled with data imported from fields in your legal CRM coupled with easy e-signatures. You can seamlessly input information using a template, eliminating unnecessary fields, saving you and your client time. No more risks of missing critical steps or time lost on tedious tasks.
Technology makes it simple to onboard your client by making it easy for them to send you whatever you need from the palm of their hand. By clicking a link from their mobile phones or laptop, they can effortlessly download and email documents back without having to bother with printers or scanners. E-signatures make it possible to streamline the contract process which your clients will appreciate especially.
In short, what could have taken hours or even days happens in a matter of seconds, all thanks to an effective client intake process.
Why Law Firms are Making the Switch to Client Intake Software
In a traditional law firm, the client intake process involves tedious processes that don't only eat up your time but also clients. However, when you switch to a cloud-based client intake software like Lawmatics, you have complete control over your legal client intake process, which is why so many law firms are making the transition. Here are a few of the benefits you can expect to gain.
Better First Impressions

First impressions count, especially when it comes to finding the right lawyer in such a competitive market. A common stereotype is that lawyers are old-fashioned, so when you present a streamlined, fast process to leads with cutting-edge legal technology, they're pleasantly surprised and impressed.

A tech-savvy approach starts things off on the right foot and gives people high expectations of your firm. Regardless of the size of your practice, you'll give the impression that you're polished and up to date with the latest methods.
Better Workflow and Organization

If you're a law firm still carrying out a disjointed client intake process full of manual entry and endless tedious tasks, then a software solution is for you. Making the switch to software means you can cut back on the time you spend on menial administrative work and get back to practicing law.

Lawmatics' systematic workflow allows you to manage all of your prospects in one single location and automates everything for you, keeping you organized and improving your workflow. No more digging through file cabinets to find the document you need-easily access files from wherever you are.
Less Tedious Work

No more working out of your email inbox or jotting down stick notes to manage leads. Gone are the days of losing time on monotonous data entry you have to do yourself or paying someone else to do it. No more manually filling out contracts or writing out follow-up emails. The magic of client intake software does all of that for you so you can focus on legal work.

Everything goes automatically into the cloud, where anyone can access it quickly at any moment. Easily export contact information directly into custom consent forms, including only the fields you need, saving everyone time.
Improved Client Experience

News flash! Believe it or not, clients don't like meetings any more than you do. They don't like having to go back and forth in emails to find the best time that works for everyone's schedule or having to print out PDF consent forms to fill out and scan back. Clients don't like it when the person they're talking to on the phone isn't up to speed with the same information on their case as the last person they spoke to, and above all, they don't like wasting their time any more than you.

When you make the switch to software, your not only providing clients a more simplified process but also direct access to you. A fast and streamlined client intake process is a pleasant surprise to clients looking for speed and ease.

By using a legal intake software, you'll be delivering a client-friendly intake process that produces better results by leveraging technology -no headaches required. You can even integrate our software with other legal apps your firm may already be using, like case management software, making your job even easier.
Data Tracking and Analytics

As the legal market continues to become increasingly competitive, data tracking and analytics are critical for your success. If you hope for your law firm to stand the test of time, you have to embrace technology.

Robust data tracking and analytics are included directly in your client intake software, helping you keep track of the most important metrics-things like where you're getting your leads, how many of them are successfully converting into clients, and which cases are worth the most value. Metrics like these make it possible for data-driven changes where it counts most so you can boost your profits.
Start Thinking Like a CEO! Why Law Firm Intake is Sales.
With millions of law firms to choose from across the United States, you might wonder how some are so much more successful than others. Despite so many competing firms, some lawyers seem to catch all the fish. Why? The secret is in their law firm intake process. Most successful law firms agree that the secret to success is a powerful intake system that successfully converts leads into paying clients.
Strangely enough, they don't teach about the client intake process in law school, despite it being such a critical factor in the success of your practice.
It's incredibly rare for lawyers to come out of school equipped to bring in business. Yet, it's up to you, not anyone else, to bring in your law firm's revenue.
You might be thinking, "wait a minute, I'm a lawyer, not a salesperson."
*cue wrong answer buzzer*
You are a lawyer and a salesperson.
When you run your own practice, it's up to you to find your own leads and convert them into paying clients with an effective legal intake process.
For the sake of argument, let's switch out 'legal client intake process' with 'sales process' for a minute. In a traditional sales environment, the sales process is a customer's journey from the moment they need a product to the moment they purchase it.
Research shows that companies who use a structured sales intake process are the highest performing. 90% to be exact. The reason for their growth was a shared emphasis on the same goal:
A relationship led approach that focuses on the best possible experience for the customer that includes:
Quick and efficient responses.
Personalized communication and follow-ups.
A frictionless experience.
Proactive support.
Leveraging technology to eliminate human error.
Nurturing relationships through engagement.
Now let's replace 'sales process' with 'legal intake process' again and explore how you can apply the same relationship-led approach to your law firm and out-perform your competition.
On average, it takes about eight interactions to convert a lead into a client, so you'll need a prospect's contact information to continue following up. When you add up all of your leads, it's easy to see how keeping track of each can get confusing. There goes that little voice in your head again. "Wait a minute. I'm a lawyer, not a salesperson. I don't have time for all of this."
*Cue wrong answer buzzer again*
You are a salesperson. But you're also a lawyer, so no one expects you to follow up on all your leads yourself when you could be focusing on billable work. This is where technology comes in.
Optimize Your Firm's Client Intake Process by Seeing it as a Sales Process
When you start to see that the client intake process is a law firm sales process, you start to realize how critical it is for the success of your law firm. By using a structured and efficient intake process and by leveraging technology like Lawmatics, you can improve client satisfaction and increase your law firm sales.
Exceed Your Prospective Clients Expectations By Optimizing Your Client Intake Process
The only way to grow your law firms is to dedicate time to getting results for your clients and less time on administrative tasks like data entry. Recent data shows that the average lawyer spends only 2.5 hours a day actually practicing law.
Time is money, and time lost on tedious tasks is money lost. Investing in a client intake software doesn't just make your job easier; it can significantly impact your profits. The more you leverage technology like Lawmatics to automate your operations, the better you'll serve your clients, and the more you'll drive client referrals. Lawmatics actually has a variety of features that can help you save time, such as our legal CRM, automation solutions, and time and billing software.
By incorporating automation into your practice with legal software, you'll be able to focus your time on what matters most: providing the best possible experience for clients while meeting the needs of your leads. A considerable portion of a law firm's success depends on your client intake process. By reacting correctly to potential clients through an optimized client intake process, you will see your revenue grow exponentially by becoming a goal-driven firm.