Do Lawyers Use CRM?
•
Published on
February 7, 2023
•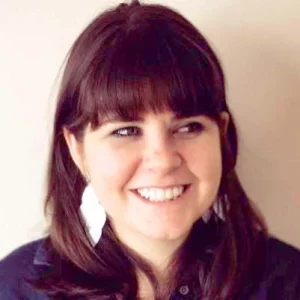 More and more lawyers are using customer relationship management — or small law firm CRM — software to help them keep track of their clients, and no–we're not talking about the old Rolodex systems of yore.
With today's streamlined CRM systems, it has never been easier for lawyers to manage client data efficiently. Using a CRM, you're able to create marketing campaigns tailored to a specific audience to identify prospective clients. You can prioritize the most important relationships by sorting your contacts by goal type. CRM insights can help your team understand your potential customers better so you can nurture leads and convert them into clients.
Understanding the Role of Legal CRMs
A legal CRM is an indispensable tool for law firms to serve their clients best. A law firm's CRM helps identify and track leads and provides powerful insights into better understanding your client acquisition process. These insights can include demographic information, pain points, and communication preferences, among other things. With this information, you can craft content that specifically addresses your target audience's needs and interests, increasing the likelihood that the content will resonate with them and lead to an inquiry. 
CRM solutions typically integrate with virtual receptionists, online intake forms, email marketing tools, and practice management software to be a centralized database for your law firm. A law firm CRM solution should be employed to help you tighten up your law firm's marketing efforts and client intake.
If It Ain't Broke, Why Does My Law Firm need a CRM?
Even if your law firm is already running efficiently, there are still many benefits that a CRM can offer. Here are some reasons you should consider investing in one:
Must-Have Features of a Legal CRM Software
To be effective, a CRM should bring value to your law firm by having intuitive navigation, fast searching capabilities, and the ability to sync with your existing software. Here are the top five features every legal CRM should have: 
Track and create audience segmentation:

A great legal CRM should provide the ability to track metrics such as acquisition, engagement, conversion rates, and other important user data. It should also have advanced segmentation capabilities so you can target specific subsets of clients.

Engage potential clients:

Many legal CRMs will offer email automation features that allow you to send targeted campaigns and emails to potential clients. Doing so helps increase brand awareness and drives conversions.

Manage client activity and communications:

A versatile CRM should facilitate communication between all stakeholders in the legal process, from attorneys to paralegals, assistants, and clerks. Advanced task management capabilities help keep everyone informed while keeping data organized.

Keep your client data records organized and updated:

The best legal CRMs allow you to store contact information, documents, notes, and more in one secure space – both online and on-premises. Keeping these centralized ensures that all data is easily accessible when needed.

Sort your contacts with criteria tailored to your law firm:

Advanced search filters enable lawyers to quickly find cases based on criteria such as area of practice, case type, or client status.
How to Choose a CRM for Law Firms
Choosing the right CRM system for your law firm is a crucial decision. Consider your firm's current infrastructure, team size, and budget when evaluating to ensure compatibility.
Opt for a cloud-based CRM that is both easy to use and robust enough to track leads, acquire data, and nurture relationships effectively. Additionally, prioritize security features such as access rights on multiple levels to reduce the risks associated with data breaches. With the right choice of CRM system in place, you will have better control of your data while enjoying greater management efficiency.
What CRM do Law Firms Use?
Lawyers use the following CRM software to help manage client relationships:
Excel

- Microsoft's popular spreadsheet application allows users to track, visualize, and analyze data easily. Excel data can easily be overwritten, become unwieldy, and may not serve a growing law firm. 

Lawmatics

-

Lawmatics

was designed specifically for law firms to manage cases from intake to close in one unified platform. 

Hubspot

- A leader in the customer relationship management space, Hubspot offers powerful analytics that allow users to understand how customers interact with their business. However, Hubspot is not specific to the legal industry and is often too robust for smaller law firms.

Salesforce

- This non-legal-specific CRM system provides robust features, including workflow automation, integration with other services like Outlook or Google mail, and detailed reporting capabilities designed for enterprise businesses. That said, Salesforce lacks the functionality that an attorney's office requires for managing client relationships and case information.
Stay in Touch with a Legal CRM
Law firms increasingly turn to CRMs for their operational efficiency, improved customer service, and better marketing capabilities and results. A good CRM can also help law firms gain valuable insights into their business operations and make data-driven decisions. If you want to keep up with the competition and maximize your law firm's performance, consider investing in a legal CRM today. Book a demo with us now and find out how Lawmatics can help!