Employee Spotlight: Cary Robertson — Storyteller, Sneaker Connoisseur, and the Man Behind Lawmatics In-House Product Training
•
Published on
November 21, 2022
•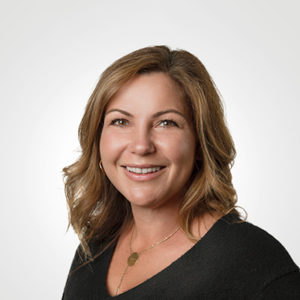 What is your role at Lawmatics, and what does your job entail?
I am the in-house Product Trainer for all of our teams. The majority of my day is spent building our onboarding training and specialized training for each team's needs. I work closely with each team to identify areas of opportunity for improvement. With that being said, I am also a sales engineer. I provide our future customers with information on how our software can fill gaps in their intake process, and facilitate a better case journey for their clients.
How did you end up working for Lawmatics?
I graduated from California State University San Marcos during the pandemic. Job offerings during that time were scarce so I was constantly searching for new opportunities on LinkedIn. After finding the Lawmatics customer success position posting on LinkedIn, I enjoyed the interview process. Once on board, I knew Lawmatics was a place I could see myself growing as a leader and professional. I officially joined Lawmatics at the beginning of 2022.
What's the best part of your job?
The best part of my job is watching everyone on our team begin to understand the platform more and more as time goes by. I believe I have the privilege of working with each and every team and really understanding the ins and outs of our users (customers) journey. There is nothing like watching a new hire or coworker start to understand how our product really does make the intake process for firms a lot smoother and seamless. The phrase I hear most often is "Wow, this software really is amazing!" The phrase is common in-house and when speaking with existing customers/users! It is hard to get much better than that!
What challenges have you faced or opportunities you've uncovered working remotely during COVID-19?
I believe all of the challenges I faced during the Pandemic all became huge opportunities. The first challenge of working remotely was time management. I make work objectives priorities, and can really get wrapped up in getting everything done with very little breaks to no breaks at all. Therefore, I found myself doing great work, but missing the human interaction with others and feeling tired from constantly working. I learned short breaks were important and allowed me to work better. 
My second challenge, as with many others, was human connection. Working remotely can make everything feel transactional, which is how I uncovered an opportunity to make genuine interactions even through zoom or google calls. When working in person or remotely, it is important to not get sidetracked by ONLY completing objectives. The conversations I have with coworkers over zoom or slack can be just as meaningful as conversations in person. Our ability to build connections has limits, but the limits don't have to stop us from trying to build meaningful connections when it is hard.
Where are you originally from, and how did you end up in San Diego?
I am originally from Rockingham, North Carolina and Buckeye, West Virginia. I moved to San Diego for college and don't think I will be moving away any time soon. 
What do you like to do when you aren't working?
When I am not working, I spend a lot of my time being active or creative. 
I really enjoy spending time in nature and the gym. Surfing, hiking, running, swimming, and playing sports have either always been a part of my life or are hobbies I've picked up recently. 
The creative part of me presents itself in so many different ways. I love photography and videography. There is something extremely beautiful about telling a story with a photo that makes me smile. On the other hand, I love to capture a story that is going on around me and edit the video from an experience perspective.   
What is a fun fact most people may not know about you?
When you meet me or see me, you would never guess I am a pretty decent surfer. Don't let the Jordan's fool you, I really can surf.
Tell us about one of your craziest SFW experiences?
I was selected as one of the players to play against the Harlem Globetrotters. We had a NBA player on our team, Bimbo Coles. It was the craziest experience I ever had on the basketball court. It is literally impossible to guard any of them. 
What is the one thing you can't live without and why?
I can't live without Jesus, because I understand what he has done for me.
Do you have a favorite saying, quote, or personal mantra and if so, what is it and why?
"Your intention is not what sticks with people, what people will never forget is how you made them feel" I love this quote, because it challenges me to truly listen, and not just listen to respond. Sometimes listening and not responding can be really hard, because it is extremely hard to not always have the last word. 
Can you walk us through your "Aha" moment - the moment when you realized how powerful the Lawmatics platform is for lawyers and law firms?
Honestly, I have "Aha" moments all the time. I think every time I am on a sales call or customer success call and the firm says "oh, wow your software can do that too, this is great" it's another Aha moment. Whether it be an automation feature, document feature, or integration, it all just solidifies the power of our platform for each firm's unique needs.
Based on your experience, what words of wisdom or advice do you have for legal professionals looking to help their law firms win more business, impress clients, and be more efficient?
If I were to say one thing, it would be this: 
Automating a response to your client or matter is not taking the personalization away from your interactions with them. I believe it does the exact opposite, because more than likely they will still have questions and call you to get those answers. Now instead of having to complete several tasks, send an email, and be on the phone, you can actually take the time you need to provide the client with all of your attention to answer their questions. There is nothing better than being able to breathe because while you know you are busy, you are not in a hurried state of mind.