Employee Spotlight: Clare Struzzi — Lowkey a Gifted Artist; Highkey a Lawmatics Superstar
•
Published on
July 13, 2022
•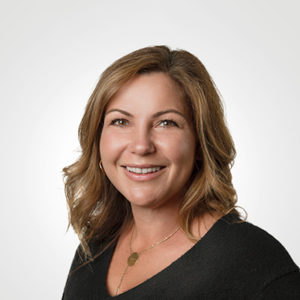 What is your role at Lawmatics, and what does your job entail?
I'm an Implementation Specialist here at Lawmatics. After a law firm signs up with our software, I'm responsible for setting up their new account with them and familiarizing myself with their intake process. With that knowledge, we create automations within Lawmatics based on their unique business needs and objectives.
How did you end up working for Lawmatics?
I've always worked in customer service and was eager to branch out into technology, so I started looking for a customer success position in my area. When I saw the description for the position at Lawmatics, it seemed like a perfect fit. I applied and spoke to Sarah Bottorff, our SVP of Growth, after which I knew I would love it!
What's the best part of your job?
The best part of my job is the amazing team I work with and the incredible culture fostered by our company. Everyone does a great job of making sure each employee feels welcome and cared for, and heard; I have never felt more at home being in an office!
What new thing did you discover about yourself during the pandemic?
During the pandemic, I discovered that I am the type of person who will stay up until 4 AM to finish a puzzle they had no intention of starting, while watching a show about a corrupt tiger zoo. 
Where are you originally from, and how did you end up in San Diego?
I'm originally from Niskayuna, which is a small town in Upstate New York. I went to school at the University of Delaware and graduated with a degree in Hospitality Business Management. Obviously, the pandemic hit that industry hard, so I figured it was a perfect time to explore a new place!  My best friend, who was currently living in San Diego, flew back East and we took my trusty Camry across the country together in September 2020.
What do you like to do when you aren't working?
Outside working hours I love spending time with friends, trying new restaurants, hiking, and going to the beach. I also love to draw and paint, so I teach "paint and sip" classes on the side. It was my first job in San Diego, but now I just do it for fun, when I can.  
What is a fun fact most people may not know about you?
I played the violin for 10 years when I was younger. I always played by ear, and didn't learn how to read sheet music until 5 years in.
Tell us about one of your craziest SFW experiences.
My friends, family and I fully believe that the house I grew up in is haunted - so I have quite a few crazy experiences with that! 
What is the one thing you can't live without and why?
I could not live without music! It can be so powerful in affecting your mood and creating a perfect environment for validating your feelings. I listen whenever I can and love finding new songs, going to concerts, and dancing (poorly)!
Do you have a favorite saying, quote, or personal mantra and if so, what is it and why?
There's a long quote I love by Anthony Hopkins, "None of us are getting out of here alive, so stop treating yourself like an afterthought. Eat the delicious food. Walk in the sunshine. Jump in the ocean. Say the truth that you're carrying in your heart like hidden treasure. Be silly. Be kind. Be weird. There's no time for anything else." 
Can you walk us through your "Aha" moment - the moment when you realized how powerful the Lawmatics platform is for lawyers and law firms?
I absolutely love getting on a call and going over functionality that the firm didn't know the platform was capable of. Seeing them come to the realization that they're going to save so much time never gets old! They are so appreciative, and it really shows how much an automated process can change some people's lives.
Based on your experience, what words of wisdom or advice do you have for legal professionals looking to help their law firms win more business, impress clients, and be more efficient?
I believe that following up with a client is very important. Making sure they know you care can truly build rapport and keep clients coming back - not to mention that if they have a good experience, they are likely to recommend your firm to someone they know!