Employee Spotlight: Johnny Bissell, the Jolliest Implementation Manager
•
Published on
August 4, 2021
•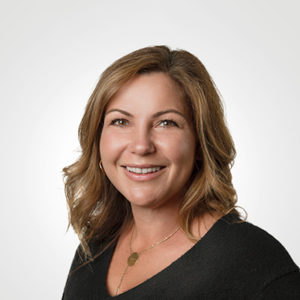 What is your role at Lawmatics, and what does your job entail?
I am the Implementation Manager at Lawmatics. My job is to make sure that my team and I are onboarding everyone who signs up for Lawmatics to ensure they successfully use the platform. This includes teaching customers about all of our different features, creating automations, and migrating data into Lawmatics.
How did you end up working for Lawmatics?
I had previously worked with Matt and other members of the team at a different company, so when Lawmatics was developed, I did not hesitate to hop aboard!
What's the best part of your job?
I enjoy turning a firm's manual intake process into a streamlined and automated process. Doing so allows the attorney to focus on practicing law and their staff to focus more on growing the business instead of wasting hours every day on follow-ups, sending engagement agreements, scheduling appointments, etc. In addition, it is a great experience doing the first run-through of a firm's new process in Lawmatics and seeing all of the time they will be able to save.
What challenges have you faced or opportunities you've uncovered working remotely during COVID-19?
The biggest challenge has been not being able to see the amazing people I work with! But, working remotely has given us some great opportunities to add to our integrations like Zoom and develop some pretty great workflows for attorneys who have to work from home.
Where are you originally from, and how did you end up in San Diego?
I am originally from Sacramento and moved down to San Diego in 2010 to attend San Diego State (go Aztecs!). Aside from living in Spain for a year after college, I have been here ever since!
What do you like to do when you aren't working?
Spend time with my wife and dog :).
What is a fun fact most people may not know about you?
I am "that guy" that has a regrettable tattoo after a night out with my bone-headed friends.
What is the one thing you can't live without and why?
Good weather. San Diego has turned me into a huge wimp, and now if the temperature drops below 60 degrees, I am basically out of commission.
Do you have a favorite saying, quote, or personal mantra, and if so, what is it and why?
"Don't sweat the petty things, and don't pet the sweaty things."
I have always been a huge fan of comedy, and my dad got me into George Carlin at a young age. As silly as this quote is, it always comes to mind when I'm feeling stressed.
Can you walk us through your "Aha" moment - the moment when you realized how powerful the Lawmatics platform is for lawyers and law firms?
When I first started onboarding new customers, I quickly realized that Lawmatics could easily handle all or most of their pain points. Our robust automation engine, easy-to-use intake forms/fee agreements, and in-app scheduling solution make the platform a one-stop-shop for most attorneys. It is pretty amazing that almost anytime an attorney presents me with a problem, I can say, "Lawmatics can handle that."
Based on your experience, what words of wisdom or advice do you have for legal professionals looking to help their law firms win more business, impress clients, and be more efficient?
Don't over complicate your intake process, and make sure you cater to your client's preferences. For example, if you are having issues getting appointments scheduled, start sending links where your clients can schedule or, better yet, add a scheduling form to your website.
If you are having issues gathering information from clients, send them easy-to-use intake forms via email and text with reminders that provide them with a link to that form that will take them right where they left off when they started it.
Also, don't follow up manually. Set up some drip campaigns to keep your firm top-of-mind for clients who are still shopping or aren't quite ready to move forward yet.
...basically, you should use Lawmatics. 🙂