Employee Spotlight: Leandro Camargo, Serial Recycler & Programmer At Large
•
Published on
January 27, 2022
•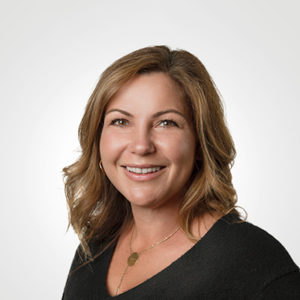 What is your role at Lawmatics, and what does your job entail?
I'm a Software Engineer at Lawmatics, specifically, a Full-Stack Web Developer. I basically develop new features, extend the existing ones, or fix bugs — because bugs are the eternal crusade in the life of any professional programmer.
How did you end up working for Lawmatics?
Through Fred (Frederico), a friend of mine from a friendship that has existed since 2005. We met in college. I wasn't properly considering leaving my previous job back then, but Lawmatics was expanding and he invited me to join the team.
What's the best part of your job?
I really love programming and writing better code that is easily comprehensible to every other programmer in the company and to my future self. I'm also very passionate about what we call DX (Developer Experience), and writing intelligible code is one of its premises. At the end of the day, I love building useful features and products for our customers. It's always very heart-warming to get nice feedback from customers after a new feature is released.
What challenges have you faced or opportunities you've uncovered working remotely during COVID-19?
COVID didn't change much for me in that context since I've worked remotely since 2011. But I confess that the first pandemic months were tougher. Not having a coffee shop nor any coworking space to flee to when working solely at home felt a bit excruciating.
Where are you originally from, and where do you live now? What do you love about where you live?
I am originally from Goiânia (in the state of Goiás, Brazil) and I still live there today. For a brief time I lived and worked in São Paulo. Although I have considered living in other cities in Brazil (or even in other countries), I like how peaceful Goiânia can be sometimes despite its 1.5M inhabitants. I'm not so much a fan of the weather, however; it's always hot over here and the closest bodies of water are rivers and waterfalls 50 to 100 miles away — no beaches sadly.
What do you like to do when you aren't working?
Since the beginning of the pandemic, I've had to push pause on most of my hobbies. I used to take Pilates classes and play soccer with friends semi-regularly but have yet to resume due to COVID. Nonetheless, I spend my spare time with my girlfriend Isadora watching series like The Office and This Is Us, or playing Stardew Valley on Nintendo Switch. That or I take care of a side project of mine, which is a URL shortening service, called abre.ai (which basically means "open it" in Brazilian Portuguese).
What is a fun fact most people may not know about you?
I'm very worried about recycling and sustainability, so I take charge of waste management at home, separating recyclable materials from organic ones and whatnot. I go as far as washing all food residue and grease from recyclable materials before discarding them.
What is the one thing you can't live without and why?
That's funny, because the first thing that came to my mind when I read this question was paper towels. I use them for lots of things at home, especially in the kitchen: drying liquids that accidentally get spilled or wiping down my dining table after hosting some friends, etc.
Do you have a favorite saying, quote, or personal mantra and if so, what is it and why?
There is a stoic quote from Seneca that I like a lot, and that I try to constantly apply in my life: "We suffer more often in imagination than in reality". Fun fact, it's also tattooed on my leg.
Can you walk us through your "Aha" moment - the moment when you realized how powerful the Lawmatics platform is for lawyers and law firms?
That's a tough one; there were a few of those for me. The ability to autofill documents with customer data and signatures in Lawmatics is magical. Custom forms with conditional blocks and integrated automations that help law firms and lawyers guide their clients through functional pipelines to improve their client experience is simply awesome.
Based on your experience, what words of wisdom or advice do you have for legal professionals looking to help their law firms win more business, impress clients, and be more efficient?
If they aren't using Lawmatics yet, I'd start sooner rather than later. Our product roadmap is rife with goodies and improvements we aim to release soon. They will help these professionals provide a great service quality to their clients. And it'll only get better and better over time.