Employee Spotlight: Monique Touchan — Lawmatics' People Person and Talent Guru!
•
Published on
February 22, 2023
•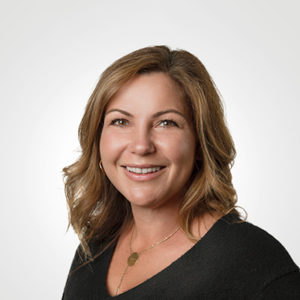 What is your role at Lawmatics, and what does your job entail?
I am the Talent & People Operations Leader at Lawmatics.  I am responsible for full cycle recruiting, human resources, office operations, events, DE&I and culture.  In my role I support company growth goals and individual employee growth goals.  I am here for whatever anyone can need - I'm THE people person.
How did you end up working for Lawmatics?
A wonderful talent professional in my network who I have been connected with for a bit, but never have actually had the pleasure of meeting, reached out to me about the opportunity.  She introduced me to Matt and the rest is history!  I feel so fortunate to have such a great network of professionals and I still owe this person dinner (you know who you are)!
What's the best part of your job?
The amazingly talented people I get to work with everyday.  I love showing up everyday for the incredible people I work with.
Where are you originally from, and how did you end up in San Diego?
I am a born and raised San Diegan.
What do you like to do when you aren't working?
When I'm not working I love to spend time with my husband and two dogs, family (especially my nieces and nephew) and my friends.  You can catch me cooking, reading, fishing and trying new things whenever I can get a chance.
What is a fun fact most people may not know about you?
I was a competitive gymnast for over 10 years.
Tell us about an unforgettable experience that you've had.
My husband and I traveled to the Maldives for our honeymoon and it was the trip of a lifetime.  From snorkeling and wake boarding to Michelin star guest chefs and the incredible staff, it is a trip I will never forget.  We can't wait to go back!
What is the one thing you can't live without and why?
My dogs - they are my fur babies!
Do you have a favorite saying, quote, or personal mantra and if so, what is it and why?
Do what makes your soul shine.  To me, this quote means to remember to do what brings you joy, follow your passions and let your inner light shine out.  You are always at your best when you are doing what you love.
What is your favorite thing about working for Lawmatics?
My favorite thing about working for Lawmatics is that leadership gives you the space to learn and grow and the trust to take ownership in what you do.  I have experienced so much personal and professional growth and know that it's just the beginning.