Employee Spotlight: Rafael Rodrigues — He Lifts, He Codes, He Conquers.
•
Published on
August 18, 2022
•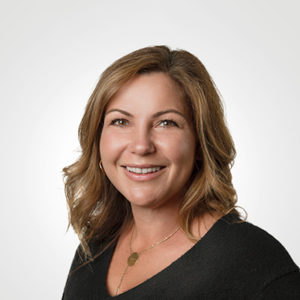 What is your role at Lawmatics, and what does your job entail?
I am a full-stack engineer. I am responsible for creating the building blocks that form the Lawmatics app as well as bug fixes, feature improvement in all its forms, and managing the user interfaces. Currently, I'm on the Time & Billing team, responsible for managing time tracking, invoices, and payments related to the lawyers' work.
How did you end up working for Lawmatics?
One day I saw the Lawmatics engineer position posted in a developers' Slack group I'm part of. It was posted by our very talented lead engineer, Fred. I filled out the application and soon was contacted to have an interview.
What's the best part of your job?
When I know someone used the feature I created. Even better is when the feature receives a compliment. My ultimate goal is to create useful features that make the user spend less time on their work.
What opportunities or new hobbies have you uncovered working remotely during COVID-19?
Drinking more… kidding! As many parents with children attending classes digitally at the time, I needed to find a way to be a better teacher to my daughter, explaining the disciplines and homework. And while all the gyms were closed, I made a habit of jogging outside.
Where are you originally from, and how did you end up where you are today?
I am originally from Goiânia, Brazil and have lived here all my life. It's awesome to work with other people and know different cultures, even remotely. In addition to working with a US-based team, I've worked with other companies based in the UK and Germany with employees from India, Macau, Russia, Mexico and others.
What do you like to do when you aren't working?
I like to do weight training during the week; it helps me feel better, reduce stress and anxiety, and exert energy so I can drink and eat junk food at the weekends 😀 Other than that I like to play video games on my PC and watch movies and TV shows.
What is a fun fact most people may not know about you?
When I was a child there were many stray cats in my neighborhood. I don't remember why, but I convinced my mother to let me raise a mother cat and its 6 kittens from a cardboard box. I don't remember what happened to them, but it's possible they returned to the streets they came from.
Tell us about one of your craziest or wildest (SFW) experiences.
On one of my vacation travels to the northeast coast of Brazil, I was with my spouse, daughter and siblings and left them to take a walk along the beach, alone. It was so relaxing that before I knew it, an hour had passed. When I returned, I was greeted by police and lifeguards who thought I had possibly drowned. I had completely forgotten to communicate where I was going before I left. 🙈
What is the one thing you can't live without and why?
I don't have many friends and don't make new friends easily, but I couldn't live without the ones I do have. Whether they're from a former job, from college, or close members of my family, I look forward to our hangouts, having drinks and sharing milestones in our lives. My circle of friends from my graduating class meets at least once a year — and those are the most fulfilling (and hilarious) moments.
Do you have a favorite saying, quote, or personal mantra and if so, what is it and why?
"A vingança nunca é plena; mata a alma e envenena." This is a quote from a character named Mr. Madruga on a Mexican family TV show called El Chavo del Ocho, that's popular in Brazil. It translates into "revenge is never full; it kills the soul and poisons it". It may seem puerile, but after watching this episode as a child countless times, it's a constant reminder that steering away from revenge is the best way to heal after being wronged. We can only heal if we try to understand why it happened. It will set you free.
What do you love most about being a member of the Lawmatics team?
Everyone is so accessible and eager to help one another, and very polite about 99% of the time. This makes the environment very comfortable, even in difficult situations (like fixing bugs in production, or working on new features). And I'm lucky that we have awesome guidance from our CTO Roey and our tech lead Fred.
What do you love most about the Lawmatics Platform?
The automation part is what makes my eyes light up, and on top of that, I think our interface is very beautiful and smooth, I think the most beautiful software I worked with.
Based on your experience, what words of wisdom or advice do you have for legal professionals looking to help their law firms win more business, impress clients, and be more efficient?
Automate everything you can to spend less time on your work. But simultaneously, make an effort to let your touch in emails, forms and other assets by customizing them and turning you into that unique firm in the market. Gain an advantage by using our many integrations and payment solutions without having to recreate your matters database or cancel the subscription with your helper app.