How Criminal Defense Attorneys Can Benefit from Adopting a Law Firm CRM
•
Published on
December 2, 2021
•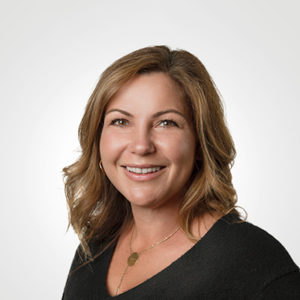 No matter how passionate you are about advocating for your clients as a criminal defense attorney, there never seems to be enough time in a day to do as much as you'd like to do. Despite your best intentions, you're often fighting the clock and grappling with a lack of resources as you struggle to keep up with the volume of work that a criminal defense lawyer has on their plate.
Because of the substantial workload, it can prove difficult to spend as much time on each individual matter as you'd like. The photocopies, the data entry, and all of the administrative tasks that it takes to run a criminal law practice can eat up your day in no time.
Biggest Challenges That Criminal Defense Lawyers Face
Balancing Potential Clients With Retained Clients

One of the most common reasons why legal clients grumble about their lawyers is because they feel that they don't communicate enough. And the complaints are hardly unmerited. Statistics show that the average law firm has an impressively low response rate. A recent study showed that as few as 30% of all of the law firms contacted answered the phone. If you put yourself in the shoes of a potential client, it's incredibly frustrating if you can't even get someone on the phone when you're looking for a lawyer. Yet, from a lawyer's perspective, it's not always simple to stop everything and pick up the phone. With so much going on in a legal practice, finding the time to balance your pain clients with your potential ones can be a downright headache. Yet, the new clients are the backbone of your legal practice. Without them, you would cease to continue to generate revenue. So, since you can't clone yourself to have enough manpower to get it all done, the next best thing is to rely on technology to take care of your potential clients for you. In turn, you can focus your energy on your retained clients.

A CRM comes with built-in automations that ensure your clients get responded to right away in a personalized way that doesn't make them feel packed into a one size fits all messaging approach. Lawmatics is a client intake software and CRM built into one. It allows you to tailor and personalize your automatic replies, triggering certain responses based on your personal preferences, ensuring no potential client gets forgotten. Whether someone signs up for your newsletter or schedules a free consultation, you get to fine-tune and customize what automatic email will go out as a response.
Competing Law Firms

When it comes to dominating the legal market, having a presence on Google is king. Statistics show that over half of Google users use it specifically for searching for businesses. So, people looking for a criminal defense lawyer go to the first place they know to go— the internet. The most successful criminal defense lawyers are the ones that show up on the first page. It doesn't matter if you're the best criminal defense lawyer in the world— if Google doesn't show you on the first page of results when people search for a lawyer in your area, then the competition is going to eat you alive. It pays to execute a marketing plan that targets your ideal customer and puts you on the grid. A CRM like Lawmatics comes with law firm marketing tools that will skyrocket your leads, and smash the competition, getting you the attention on Google that it takes to make it to the first page.
Running a Law Firm Like a Business

Law school teaches you all kinds of information about how to be a criminal defense lawyer. From conduct research to how to present your findings in court, to negotiating plea bargains. However, what law school doesn't teach you is how to run a business. When you first start your career in law, you may not see yourself as a business person. However, you are. Running your law practice is exactly like running a business—because it is one.

Once you start seeing your law firm as a business and put on a CEO hat, you will start realizing how valuable your time is. Turning to a law firm CRM is the most effective way to ensure that your clients receive the best possible experience, and you stay organized and on top of all the most important details.
Stress

Regardless of your legal practice area, a day in the life of a lawyer is incredibly demanding and nerve-wracking. Your cases are extraordinarily complex and require a taxing amount of effort to defend your clients and research the law. Statistics show that 19% of lawyers suffer from severe anxiety, and 10% have experienced suicidal thoughts at least once within the last year.

Needless to say, criminal defense lawyers have a lot going on, on top of the administrative tasks that it takes to keep their practice running. That's why it's more important than ever that you take advantage of the benefits that legal technology has to offer to reduce your workload and use the pressure.
Long Hours

If you're running your practice on a manual system, then chances are you're putting in extremely long hours. Some criminal lawyers work upwards of 60 hours a week, and a lot of those hours are dedicated to tasks they can't even invoice for. Client intake is one of the most time-consuming parts of being a lawyer. Turning to legal client intake software can shave hours off of your workweek that you can devote to the other areas of your life that are important too, like family and friends. A legal crm system like Lawmatics comes with law firm client intake software built-in, so you don't have to juggle multiple platforms trying to run your firm.

Manual processes aren't just standing in the way of your mental well-being— they're standing in the way of your growth as a business. Using a CRM and client intake software like Lawmatics will cut down the number of tedious tasks you have to complete, and make your practice much more efficient. Ultimately, you'll achieve a greater quality of life and more revenue.
Signs Your Law Firm Needs a CRM
!

You Don't Know Where Your Time is Going

Do you find yourself at the end of your week wondering where the time went? If you're not sure where your time is going, then it's an indication that you could definitely benefit from putting a more efficient system in place. Once you start seeing a bigger picture of how much time you're losing each week on menial tasks that could be delegated to automation, a whole world of possibilities starts to open up for your law firm.

A CRM like Lawmatics comes with law firm performance management software that tells you how your law firm is performing. From how productive you are, to where your best leads are coming from, data allows you to take control of your law practice and put more efficient methods in place.

As a lawyer, time is money. You wouldn't frivolously spend all of the money in your bank account without knowing where it's going, would you? So why would you do the same thing with your time? A CRM with built-in reporting software allows you to take control of your productivity, organize your client activity, and identify the holes in your practice where you can improve your efficiency. Lawmatics CRM and pipeline management tells you what steps you need to take next to grow your practice resulting in repeat business and increased client referrals.
!

Losing Track of Leads

One of the biggest mistakes you can make as a criminal defense lawyer is to throw away opportunities. The minute that a lead first contacts your law firm, you must start tracking them immediately. Whether they contact you through a legal client intake form or they call in, you need an efficient system in place that relies on more than post-it notes or a haphazardly thrown-together spreadsheet.

A CRM tracks each stage of the client journey and tells you what action needs to be taken next. You can easily see all client communication in one place, and access contact details from anywhere anytime making sure that no opportunity gets lost.

Lawmatics pipeline management tool manages, analyzes, and nurtures your leads from each step of the client journey, ensuring that you'll never lose track of a potential client. A fully customizable dashboard allows you to optimize your client intake pipeline, organizing and tracking your leads in a way that's easiest for you to understand. Customizable templates and workflows make it easy to see what you need to take action on next. From emails to phone calls, take control of each stage of the client journey step by step.

You can even organize contacts with customizable tags so that you can find whoever you need in a few clicks without having to dig through your email inbox. Audience segmentation software makes it easy to organize your clients into groups based on their individual journeys, ensuring that all of your interactions are personalized and relevant, keeping them engaged every step of the way.
!

You're Taking Too Long To Get Back to Potential Clients

If you're taking too long to get back to your leads, then you're failing to make consistency a priority. A CRM ensures that you never have to worry about forgetting to get back to someone again. Easily move each of your potential clients along with custom law firm intake forms that get all the information you need with minimal effort on your part. Position yourself as a reliable and prompt lawyer with features like SMS for law firms, that give your clients direct access to you, communicating in their preferred method.

Usually, clients simply want to know the status of their case. While you may not have time to make individual calls to each of your clients updating on their case details, you can provide them with access to the client portal. A client portal allows them to see the status of their case whenever they need to. No more making your clients wait when they have questions. A client communication portal means you can give them an immediate answer without having to stop what you're doing to give it to them.
!

You're Getting Poor Reviews

If your law firm is receiving poor online reviews, then this is a huge indication of a problem. We live in a society where the amount of stars you have on Google is equal to the opinion of a close friend or family member. People trust online reviews, so poor reviews are an indication that you need a better system in place. Prospective clients want to be reassured that you're going to do a great job representing them on their case.

Start reading the poor reviews, and try to look for patterns. Chances are most of the complaints will come down to a poor client journey rather than the results you got in their case. It all comes down to how consistent and communicative they were during every step of the client journey.

Regardless of whether you are a small firm or medium to large-sized one, keeping track of all of your clients and leads can become chaotic without a system in place. A CRM streamlines your processes and organizes your client communication so you can focus on what matters most at your law firm, ultimately resulting in plenty of five-star reviews.
!

No Idea Where Leads Are Coming From

If you're not tracking your leads, then how can you be sure what law firm marketing efforts are working? A CRM like Lawmatics comes with a lead tracking law firm client intake software that organizes your leads into categories of where they found your law firm. Not only does this help keep you better organized, but it helps you gain better insight into where you're getting your best leads from. Why pour your marketing dollars into lead sources that aren't producing any results? Law firm reporting software can reveal who your most valuable clients are, and how they found you, helping you get maximum return on your investment, and grow your law firm.
!

No Goals

Again, if you're thinking like a business person, then you must have goals in mind. How can you expect a business to grow if you have no clear objective set in place? Lawmatics legal reporting software, helps you pinpoint where you have room to grow, and how you're progressing. Stay accountable, and blast your goals out of the water by running regular reports through your legal CRM.
How Criminal Defense Attorneys Can Benefit from Adopting a Law Firm CRM
Improved Communication

As a criminal defense lawyer, you need to give each client the attention they deserve. A criminal legal case can be one of the most tumultuous experiences of a person's life. A CRM allows you to deliver first-class communications to your clients, and deliver high-quality legal services. Clients no longer have to play a waiting game when requesting details on the status of their case. They can easily access the client portal and see whatever information they need without having to endure lengthy response times.

One single program allows you to see where all of your cases stand in a single place. That means no more missed opportunities or forgotten follow-ups. A CRM like Lawmatics tells you exactly who you need to contact next answer, so you can ensure your clients never feel forgotten.
Better Case Management

Criminal law cases are complex and require a lot of research. Chances are you have several different people working on each case. When you have various people looking at a case, it's critical that everyone stays on the same page. A CRM makes it easy to manage all client communications in one centralized database so that you can easily track clients' information without having to ask clients to repeat the same details.
Increased Client Retention

If you can deliver an outstanding client experience, then you build stronger relationships with your clients and increase your chances of them coming to you again if they have another legal issue. Not to mention, they are also more likely to recommend you to friends and family who are looking for a lawyer. 75% of law business comes from referrals, so the better of a client experience you can deliver with the help of a CRM, the more business you'll have.

Many criminal law attorneys are no strangers to high turnover rates. If you're looking to build a strong legal client retention strategy, then the first thing on your list should be a CRM. Prioritize communication with your clients and you will flourish.
Streamlined Workflow

Automated workflow automation for law firms reduces the amount of time that you spend on manually completing tedious administrative tasks. It's as simple as adding tasks to your automated email workflows for law firms, fully controlling each stage of the client journey with personalized and strategically timed messages.

Lawmatics allows you to set up powerful email automation for law firms using a simple interface that delights your current clients and attracts new ones. You can easily take any data directly from your CRM database, to trigger what marketing steps you want to take next. Whether a lead first visits your site, or they sign up for your newsletter, you can decide what follow-up campaign to send out to them.
Examples of CRM Tools
Email Marketing

You should consistently market your business if you hope to bring in a steady stream of clients. There are a wide variety of email marketing tools out there, however, the nice thing about a CRM like Lawmatics is that you don't have to work on separate platforms. Your email marketing is built directly into your CRM, seamlessly inserting your contact information directly into personalized emails. Drip email marketing streamlines your client follow-ups and ensures that the right person gets contacted at the right time. Repeatable processes make it easy to send a new email anytime a client moves to the next stage of the client journey, ensuring that you never miss an opportunity to delight.
Marketing Source Tracking

Part of any effective marketing strategy includes knowing where your best leads are coming from. The right CRM tracks where your most profitable clients are coming from, and how well each campaign is performing. That way, you don't have to worry about wasting your resources marketing in places that are producing any results.
Contact Management

The right CRM is so much more than just a glorified index of your contacts. It's one of your greatest tools for nurturing your relationships with leads and clients. As you know, the client intake process is one of the most critical parts of the client lifecycle column so you want to ensure that you don't miss a beat. Automations make it easy to assess what needs to be done next, and best of all does it for you so that you can turn your attention to the most important parts of your law firm.

Unlike other CRM's, Lawmatics was created by an attorney, so thanks to the industry-specific features, you can see the most important criteria that you need to see from client stage to case title, easily managing every single step of the client journey.
Reporting

A legal CRM like Lawmatics comes with built-in reporting and analytics that makes it easy to report on the most important data in your law firm. Custom reporting eliminates the guesswork and shows you exactly where you have room to grow. A data-driven law firm is one that stays accountable by keeping an eye on what's working and what's not, boosting client engagement, converting more leads, and ultimately increasing your firm's revenue.
Client Communication Tools

CRM's allow your customer to communicate with you in the way that works best for them. Whether they want to send you an email, send a text message, or even log into the client portal to access their case details, a CRM offers state-of-the-art modern communication with your clients and less work for you. You can automate your replies and make your clients feel connected to your firm every step of the way.
Calendar Syncing

You can easily connect your CRM to your outlook or Gmail calendar, ensuring that everyone stays up to date. No more wondering whether you'll miss an important date. No more having to toggle between applications. Your calendar is easily synced making sure that you never risk missing an important deadline or appointment.
Automated Appointment Scheduling

Trying to find the right time that works for you and your client can be a nightmare. Often it ends in a long string of drawn-out emails going in circles. Automated appointment scheduling takes the hassle out of appointment setting, allowing your clients to self-schedule. It's as simple as syncing your calendar to your CRM for lawyers and sending a link to your clients with only the dates that you want them to see. They can choose the appointment time that works best for them, and receive an automatic confirmation ensuring they don't forget the date. In addition to the initial confirmation, you and your client will also receive a reminder several days leading up to the appointment keeping everyone on track. That means less risk of no-shows for you, and more time saved.
Document Storage

With a legal CRM, you no longer have to dig through multiple emails or scramble through papers on your desk. You can easily pull up documents from your central database from wherever you are. Your clients can easily send and receive by following a simple link or accessing the client communication portal. No more having to store bulky paper documents in your office. Store everything digitally and make your life more manageable. Clients can even use the client e-signature tool to sign important documents without the hassle of printing and scanning.
Smart Criminal Defense Attorneys Run Their Practice on Lawmatics
With Lawmatics CRM for attorneys and attorney intake software, you can delegate the tedious work to software, and devote your energy to why you became a lawyer in the first place— criminal advocacy. You got into the business to help people in potentially the worst moment of their life. With a CRM you can be the lawyer you're committed to being by streamlining your processes and delivering error-free and efficient legal services.
Are you ready to see how Lawmatics can help you be the best criminal defense lawyer you can be? Sign up for a free demo today!