How to Build a Long-term Strategy for Your Law Firm
•
Published on
September 13, 2021
•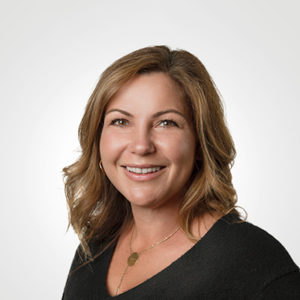 Can you say that your law firm has a strategy in place to reach your long-term goals and vision? If not, then you're nothing short of blindly wandering through the dark. Business school teaches you that when you start a business (a law firm is a business by the way) one of the first things you need to do is create a business strategy. A strategy increases your chances of successfully reaching your vision and standing out against the competition.
Without a strategy, you risk blending into the crowd.
Why Your Law Firm Needs a Strategy
You can think of an effective long-term strategy as a map for how you plan on reaching your goals. It's what you refer to when prioritizing what matters most in your law firm.
Simply put, without a strategy in place, you'll have no driving force behind your business decisions. When everyone in your law firm is on the same page and focusing on the same end goal, your law firm is much more likely to not only survive, but thrive.
What Goes Into a Strategy
Mission

Your law firm must have a mission. Think of it as the total definition and purpose of what you stand for. Not just a slapped-together about me section on your webpage, but a definition of your core identity and how you bring value that is unique from other law firms. If you could sum your law firm up in one sentence— that is your mission statement. It should articulate purpose, business, and value.

What is your purpose for practicing law? What can you provide for your clients that no one else can? Why do you do what you do and how can that inspire others who may be on the fence between you and another lawyer?

The other component of your law firm's mission statement should explain what your law firm specifically does. In other words, what kind of services do you provide, and how do you do it better?

Lastly, your mission statement should encompass your values and principles. What do you believe in? Do you value integrity and respect? Do you feel strongly about defending a certain group of people? Your values should be what you strive to aim for in your legal services every day.

By combining these three elements together you can develop a mission statement that articulates who your law firm is and what will ultimately make potential clients decide that your law firm is right for them.
Vision

Vision is a conceptual word that may not necessarily mean the same thing to everyone. In short, it's a projected perception of what your law firm could look like in an ideal world.

Not to be confused with a mission statement which is a clearly spelled out description of your law firm's summary of values, a vision is more abstract. It's like looking into the crystal ball of your law firm's future and painting a picture of exactly what that would look like. Big visions bring brighter futures for your law firm. As the saying goes, reach for the moon, because even if you fall short you'll land among the stars.

For example, do you hope to become the premier family lawyer in your city?

Perhaps you'd like to be the most recognized personal injury law firm on Google? Don't be afraid to be as creative as possible when creating a summary of your aspirations for your law firm.
Why You're Unique

At the core of every business strategy is what you can deliver that is unique from your competitors. The truth is that most law firms look exactly the same. However, if you can manage to identify the unique value you can bring to the table setting you apart from the competition, then you can create a significant competitive advantage. What makes you special? Why should people choose you over another personal injury attorney? Identify what your strong points are, double down on what you're good at, and include it in your strategy!
Defined Targets

One of the most significant causes of growth stunts is a lack of defined targets. Without a clear idea of what you're aiming for, you lack focus. Your law firm should have an explicitly defined set of goals from your overall law firm performance to specific productivity targets.

As always, goals are most easily achieved when they are developed using a SMART system.
Specific
Your targets should be clearly articulated in easy to read language. Clearly list exactly what you hope to achieve, otherwise, it can seem overwhelming and difficult to focus on. From exactly what you hope to do, to exactly what you'll need to do it. Be as specific with your details as possible.
Measurable
Any targets you set should be measurable. That way you can track whether you're making progress in reaching your goals or not. When you have a quantifiable measurement of your progress, you stay motivated, focused, and you have a clearer idea of the big picture.
Attainable
At the end of the day, any goals you set need to be achievable. The idea is to create a goal that may be a stretch but isn't outright impossible. So, always keep in mind when setting your targets that you should have a healthy disregard for the impossible while recognizing that some things are just plain impossible no matter what.
Relevant
Beware of setting targets that aren't relevant to your overall vision. Make sure that any goals you're setting align with your vision and mission statement. Ask yourself whether anything you're setting out to do is worthwhile and applicable to your firm's future vision?
Time-Bound
Lastly, your goals should be time-bound. When do you hope to achieve this? What can you do today to make progress? Deadlines help you stay focused and motivated in order to avoid everyday tasks at your law firm taking priority over your long-term targets.
How to Start Developing Your Strategy
The act of developing a long-term strategy for your law firm requires discipline, focus, and an unwavering eye on the prize. If this doesn't sound daunting, then great! If it does, then you're not the first lawyer to feel that way if you've never created a strategy before. Despite how much they teach you at law school, they don't teach you how to develop a law firm strategic plan, so don't sweat it if this is your first rodeo!
If you're committed to planning for your law firm's future and stay accountable by using the right tools, then you're almost guaranteed success. Let's dive into how to get started creating a well-thought-out strategic long-term plan of your own.
Measure Your Law Firm's Performance
The best place to get started is to have a clear picture of where your law firm currently stands. Tools like Lawmatics legal reporting software can provide a total overview of your total profitability, productivity, and how well your marketing efforts are performing.
Before you start panicking over the idea of brain-bending pie charts and graphs, rest assured that it's presented in an easy-to-read dashboard that makes it easy to understand.
A customizable view and easy-to-read layout make it easy for anyone in your law firm to follow your law firm's data, giving you a clear understanding of what changes you need to include in your strategy.
Data can identify the holes in your practice that have room for improvement, and reveal whether you're making progress or not. By observing key metrics known as key performance indicators, or KPI's, you can pinpoint your strategy in the directions that need the most work.
Better Understanding of Where Problem Areas Lie

The only way to reach your goal is to know where to begin. Measuring the right KPIs will help you gather the information you need to grow your business.

Without data, you have no real way of knowing how well your law firm is performing. Some examples of KPIs that your law firm should be tracking in your strategy are:

Number of New Clients

Client Satisfaction

Number of New Cases

Number of Consultations

Revenue

Staff Productivity

Completed Tasks

By revisiting these numbers throughout the course of your strategy, you can easily see whether your efforts for improvement are working or not. If your KPIs aren't budging, then you know that you need to rethink your tactics.
Improved Planning

By gaining valuable insights through your KPIs, you'll have a better understanding of what you need to actively be improving on in your practice. Not only do KPIs tell you why things aren't going well in certain areas, but they can also help you anticipate and make predictions, helping you strategize even better.
Better Client Experience

Once you start looking at KPIs like how many client referrals you have and your clients' overall satisfaction, you can start making improvements right away. Having concrete information on how happy your clients are to work with you can help you boost your clients' experience and in turn your online rating.

Up at the top of your strategy should be client satisfaction. Since one of the first things people do when searching for a lawyer is perform a Google search, you want to make sure that you have a five-star Google rating full of positive reviews.
Time Saved

A lot of law firms have no idea how much time they're losing on tasks that could be automated. As a law firm, time is money. The more time you can save, the more you can dedicate your precious time to the most revenue-producing tasks. Data can help you identify where you're wasting the most time, where the bottlenecks are in your processes, and recognize what tasks need to be streamlined in your practice.
More Revenue

The more that you continue to revisit your KPIs, the more you can fine-tune your strategy, with a data-driven approach. The more you continue to observe the effectiveness of your strategy, the more you can fine-tune it and improve it and make your law firm as profitable and efficient as it can be.
Understand Your Ideal Client

Your strategy should carefully consider who you're trying to sell to. Who is your ideal client and what makes them tick? What kind of job do they have, and where are they likely to be? Do they have a family? Do they have a husband or wife? How much do they make a year? Understanding your ideal client inside and out will help you strategize how you plan on appealing to their needs and make yourself visible wherever they are.

Once you have a clear idea of who you're trying to sell to, your strategy will be that much stronger. For example, perhaps your strategy might involve partnering up with local real estate brokers or even family counselors, depending on your practice area. Know where your ideal client is so you can make sure you're there when they need a lawyer just like you.
Use Data to Prepare For The Long-Term

Revisit your data regularly so that you can strategize far out into the horizon. The best law firms create strategies that stretch far beyond quarter to quarter. Remember: your strategy is long-term, not a one-time event.

Track your data monthly so that you understand how close you are to reaching your objectives. It's easy to get distracted with so many things going on, however, if you truly want to reach your long-term goals, you have to stay focused on the prize. Data will help you stay accountable and make changes where necessary
Embrace Legal Technology

Running your law firm on a manual system, expecting to reach certain numbers, is simply not realistic. Manual tasks can take up hours of a lawyer's day, making it difficult to focus on areas of your law firm like client satisfaction. By automating redundant tasks, your efficiency will skyrocket and you'll yield much better results.

Lawyers have some of the biggest workloads of any career. The only way to keep up with it all is to let technology handle the tedious yet necessary administrative tasks that are required of you to run a law firm.

Each time that you manually input a prospect's information, you're losing time— and time equals money. Legal tools like law firm client intake software can do it for you, so you can focus your attention on more pressing matters. Legal client intake software takes prospects' information directly from a legal client intake form, and inputs it directly into your law firm CRM. From that point on, your leads are meticulously tracked and followed up with automatically with marketing materials of your choosing. The end result is hours a week saved so that you can focus on the parts of your strategy that matter most while automation takes care of the rest.

In addition to helping you manage and track leads, legal technology can also help you with your law firm marketing strategies. You can customize marketing emails that will go out to certain prospects based on triggers of your choosing. For example, if someone signs up for your newsletter, you can automate a welcome email introducing your law firm, and invite them to take the next steps as a client.

Automation tools like workflow automation for law firms improve your overall organization and helps you reach your law firm's long-term goals. From client intake to settlement, automation should be a key component of your long-term strategy.
Stay Adaptable

Change is never easy, so introducing a new strategy to a law firm may be uncomfortable, and tempting to resist. A lot of lawyers operate under the mentality of "if it ain't broke don't fix it." Unfortunately, just because a certain process worked for you in the past doesn't mean it will continue to work long-term. Staying aware of the latest market trends can help you embrace growth and keep up with the competition. The most successful law firms are the ones that adapt and welcome change. COVID was a great example of a time when lawyers were forced to change the way that they operate.

By offering your clients features like electronic signature for legal documents and e-payments, you can continue bringing in business without putting your most vulnerable clients at risk. Being adaptable and open to innovation is a critical part of a successful strategy, so please don't get trapped in a resistant mindset!
Use Lawmatics Robust CRM and Client Intake Software to Streamline Your Processes and Reach Your Long-term Goals
Setting out on your dream to start a law firm of your own to help others unfortunately isn't enough to guarantee your success. The only way to turn your law firm into a profitable business is to create a long-term strategy that focuses on your growth. By identifying your weaknesses, and increasing efficiency where needed, you can streamline your practice, focus your attention where it matters most in your law firm, and ultimately drive your revenue.
Are you ready to elevate your long-term law firm strategy with the most powerful legal client intake solution, marketing automation, and CRM for attorneys that exists?
Sign up for a free demo today!