How to Use LinkedIn to Grow Your Law Practice: An Introduction for Attorneys
•
Published on
October 20, 2022
•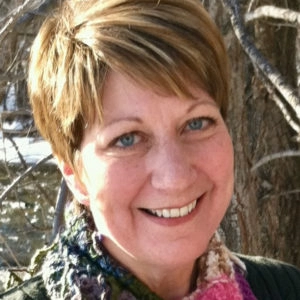 Any law practice, including those that rely heavily on referrals or have a narrow focus, can benefit from LinkedIn-related marketing efforts. Consider the following:
According to recent statistics compiled by Hootsuite:
LinkedIn has approximately 810 million users worldwide, spanning over 200 countries, with 185 million members in the United States. 

Three million LinkedIn users share content every week, and more than 24 million post more than once a week.

Over 40 million members apply for a job advertised on the platform at least once per week.
Although the legal industry does not have the most prominent presence on LinkedIn (that distinction belongs to information technology and services), a significant number of lawyers use the platform. For example, the American Bar Association's Legal Technology Survey found that over 75 percent of law firms and 21 percent of the top legal decision-makers are active on LinkedIn. Another survey concluded that 68 percent of all LinkedIn users said they were likely to use the platform to find a lawyer, making LinkedIn an excellent place for law firms and attorneys to market their services.
Why Lawyers Need to Create Content on LinkedIn
LinkedIn is not Facebook. Your professional connections are not interested in what you had for dinner, your take on last night's game, or where you went on vacation. Instead, the emphasis should be on business opportunities and professionalism.
Lawyers must tell their audience what they do. What resonates most with readers is genuine content. Readers can pick out canned content, and they will promptly skip over it. For a busy lawyer, creating their own content can seem daunting - at first. However, once you are in the habit of creating content for LinkedIn, you will likely find that it can be done relatively quickly. 
A LinkedIn post should be short, concise, and to the point to comply with post limitations. For lengthier pieces that exceed target word counts, you can also publish your own article using LinkedIn's integrated publishing platform. In addition to promoting thought leadership, you can use articles to provide industry insight. If you don't have much time (most attorneys don't), you can simply post a link to an interesting article related to one or more of your practice areas. Posts with a photo typically get more traction than those with just text. 
Many attorneys struggle to come up with ideas for their posts. However, LinkedIn is an excellent place to share what's going on in high-profile or newsworthy cases. If you or your law firm is tackling a legal challenge in a case, perhaps, your network will be interested in knowing more about it. This is yet another way to position yourself as an expert in your area of practice. 
Why and How Lawyers Should Update Their LinkedIn Profiles
The primary purpose of all your LinkedIn activity should be to drive engagement to your profile page. If your readers enjoy your content, this will help keep you fresh in their minds. The logic behind this strategy is simple: to catch the eye of clients looking for a qualified attorney and to remind lawyers looking for a referral that someone out there does the same kind of excellent work.
Your LinkedIn profile should give your readers a sense of who you are, as a lawyer and person. Sharing work experiences and even what might be described as "war stories" can be effective. Although you should avoid oversharing, mentioning your family and things you enjoy doing reminds connections that a lawyer is, in fact, a human.
Here are some tips for updating your LinkedIn profile that will help you get noticed:
Use a Professional Photo

Your profile picture is your first impression on LinkedIn. It sets the tone for how your target audience and professional contacts perceive you, meaning no pictures of you sporting sunglasses, frolicking on the beach, or enjoying a beer or two after work. Ideally, you should have your photo taken by a professional, wear business attire, and have a friendly, approachable expression on your face.
Create a Compelling Headline

After viewing your picture, the second thing users see when they type your name into the LinkedIn search bar is the headline on your profile. The platform's default setting will populate your headline with your current employment details, generally in the format of job title at current company/law practice, but don't let that limit you. Instead, add impact to your headline by speaking directly to the reader, whether your goal is to connect with legal clients, potential employers, or other attorneys. The headline's purpose is to entice someone to click on your profile instead of someone else's – you need to give them a reason to do so. 
Provide your Contact Information

If you're using LinkedIn for marketing purposes (and you should be), you need to connect with as many potential clients as possible. Make it easy for them to find and connect with you on your profile by telling them how to contact you. Although it may seem obvious, many lawyers miss a fundamental part of LinkedIn marketing when they fail to provide their contact information. You can include your website URL, Twitter profile, and more to offer potential clients multiple ways to contact and follow you rather than just sending you an InMail message.
Maximize Your "About" Section

Many lawyers treat the About section of their LinkedIn profile as little more than an elevated CV that talks about their previous positions or lists their specialist areas. Don't make that mistake. Instead, use all 2,000 characters (including spaces) of your About section to describe in detail how you can help your target audience. What benefits do you provide? Why should they keep reading? Sound engaging and sincere, try to relay benefits, insert keywords, and make the text easier to read by inserting bullet points.
Write a Captivating Summary

A properly written summary will showcase your confidence as an attorney. To create a noteworthy description of yourself, emphasize your achievements, principles, and what sets you apart from other attorneys. Keep your summary clear and concise since only about the first 200 characters of your summary will appear to someone using a desktop or laptop computer (to view the rest, they need to click "see more"). Make sure to include relevant highlights, steer clear of buzzwords, and be honest. If you're uncomfortable creating your own summary, consider paying an experienced writer to write one for you.
List relevant experience

Think of your LinkedIn profile as an online business development tool. Anyone thinking about working with you will be interested in your professional background, and you can use the career history section of your profile to highlight career milestones that have directly led to your current practice and business focus. If you've changed practice areas or had a varied professional history before focusing on law, this should be reflected in your profile. Include up-to-date links to firm pages, especially for your current firm, with details on contacting you for service inquiries.
Showcase Your Published Work

LinkedIn articles add an extra dimension to your account by spotlighting your expertise and professional focus. In addition, if you publish articles or blog content to your LinkedIn profile, you reap numerous benefits, such as:
Writing insightful articles on current trends will help to establish you as a thought leader in your practice area.
Your connections can easily share the posts you publish on LinkedIn, helping you attract the attention of your target audience.
Articles written on LinkedIn are indexed by Google, meaning they will appear in search results for related keywords. By including a link to your website within your articles, you can drive more traffic to your website.
Include Recommendations

The recommendations feature of LinkedIn provides unique value by offering your connections the chance to write a recommendation for you that can be displayed publicly on your profile. However, lawyers are responsible for complying with jurisdictional advertising requirements, so you should closely monitor the wording of your profile recommendations, as well as skills and endorsements. In addition, you cannot permit other LinkedIn users to call you a specialist, no matter how deserving you might be. If someone in your network asks you for a recommendation, doing so will demonstrate your willingness to give recognition to those who deserve it.
How to Engage with Others on LinkedIn
If you use LinkedIn to promote your law firm, you need to share content that adds value to your audience and helps you build your expertise. The point of engaging with others is to give people an idea of who you are and what you do through the things you publish or share.
Some examples of content that attorneys can share on LinkedIn include:
Legal news and updates related to your practice area

Photos from events that you led or participated in

Case wins, settlements, verdicts, and other success stories 

Resources you created to help people, such as blog posts, videos, webinars, eBooks, and infographics
Consistency will pay off, but your results may not be quick or obvious. As with any marketing strategy, you want to be as active and consistent as possible on LinkedIn. You don't need to publish every day; however, you should try to follow a schedule. Ideally, you want to create your own content, but you can also share some of your contact's posts if they're relevant to your profile. Strive to offer a mix of material to stay engaged with your readers.
Take time to look at the posts of others and comment, engage or react, and occasionally respond to comments made to your posts. By reacting with sentiments of like, celebrate, support, love, insight, or curiosity, connections can personalize their responses to your posts. When you get direct messages on LinkedIn, treat it like email and respond promptly.
Tips to Drive Leads and Referrals for Your Firm
Unlike most other social media platforms, LinkedIn is focused on business and professionalism, and your profile functions like a digital business card. Here are some ways to drive leads and referrals with LinkedIn:
Optimize your Profile

You should periodically review your LinkedIn profile for opportunities to improve, update, and optimize your content. To make your LinkedIn profile stand out, you should: 
Provide a descriptive

professional headline.

Accurately describe the services, values, and skills you offer. 

Complete the education

 

and experience

 s

ection with relevant information.

Include both personal

 

and professional

 

interests. 

Get and give some recommendations or endorsements.

 

Mention relevant honors and awards

. 

List groups

 

or associations

 

to which

you belong.  

Tell readers how they can reach you. 
Although optimizing your LinkedIn profile can feel like one more task to manage, it can profoundly impact your marketing message. 
Grow your Network

Referrals are an outstanding source of clients for law firms, and leveraging your LinkedIn profile is an excellent way to grow your referral sources. Begin by connecting with colleagues, former clients, friends, and others who may need your services. You can also use LinkedIn Advanced Search to look for clients or groups that fit within your area of expertise and check LinkedIn suggestions to see if there's someone you should network with. Before connecting with people, customize your requests to make them more relevant and personal. 
Use Hashtags

LinkedIn users can also add hashtags to their posts to gain more visibility and exposure. LinkedIn hashtags are typically used to:
Categorize content by topics

Help users discover and search for relevant content 

Establish your credibility and expertise 
Lawyers should use hashtags related to their area of expertise at the end of their content. If you don't know which hashtags to use, you can go to the LinkedIn search bar to look for ideas or create your own based on your main keywords. 
Utilize Tracking Links

Your LinkedIn profile is a marketing tool that comes equipped with analytics tools that can be used to measure the popularity and interaction level of each of your posts, but don't stop there. You can insert a tracking code on the end of your links to properly attribute traffic to your site that comes from each update to determine how much inbound traffic your page is receiving. 
Join or Create Groups

One way for attorneys to build their credibility on LinkedIn is to join or create groups relevant to their practice area. By providing helpful information in groups, readers will begin to see you as an expert and the go-to person in your industry. You can look for existing groups on LinkedIn, or your law firm can create and moderate its own group.
Drive Visitors to your Website

Your LinkedIn profile is also an excellent way to drive visitors to your law firm's website. For example, if you have a piece of content that can be useful for your audience, you can write a small introduction on a LinkedIn post, add a link to that page and share it with your audience. Another strategy to get people to visit your website is to rework or repurpose content already on your website into a native post. For example, if your article is evergreen, you can take various angles and publish different posts. Repurposing your content allows you to explore new angles that may be more compelling for a social media audience. 
Streamline Your Marketing Efforts with LinkedIn – and Lawmatics
With Lawmatics law firm marketing automation, you'll be able to build marketing newsletters with intuitive drag-and-drop features, set up drip email marketing campaigns to nurture your leads, and automate your entire intake process with the click of a mouse.  For more information on how Lawmatics will help you attract more prospects and win more clients for your law firm, request your demo today.