Lawmatics is a High Performer in G2's Summer 2022 Grid® Report for Legal Management Software
•
Published on
July 26, 2022
•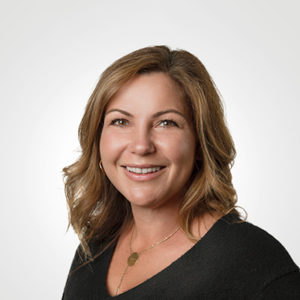 We are thrilled to announce that G2 has once again ranked Lawmatics as a high performer for the 4th quarter in a row for their Summer 2022 Grid®️ Report for Legal Practice Management Software. After working so hard to deliver the best possible product to our customers, it goes without saying that the recognition is an honor!
What is G2?
G2, formally known as G2 Crowd, is a peer-to-peer review site that collects user reviews of all types of business software. G2 is a trusted third-party source for reviews when researching software solutions.
How are Companies Selected for the G2 Summer 2022 Grid®️ Report for Legal Practice Management Software?
G2 defines legal practice management software as software designed to assist legal professionals with their day-to-day law firm operations. It is a bit of an umbrella term as the products can include features like legal intake software, appointment scheduling, document storage and sharing, contact databases, and reporting.
To qualify for the quarterly G2 Grid®️ Report in the Legal Practice Management category, a product must:
Manage law firm client information

Store relevant legal documents

Integrate with or provide functionality similar to legal case management solutions

Be designed for independent law firm use
All of the companies featured in the report received a minimum of 10 G2 reviews within the qualifying time frame. Customer satisfaction scores and market presence determine the grid rankings. Our customer reviews have landed us in the coveted High Performer quadrant of the grid.
To our delight, Lawmatics has been named among other outstanding legal management solutions like Clio, Smokeball, and Practice Panther—all of which we have extremely robust integrations with! Our goal is not only to deliver a unique product that elevates and streamlines your law practice but that also seamlessly integrates with all of your other favorite tech applications.
Highlights from the Summer 2022 Grid® Report
In addition to a high overall satisfaction rating, other highlights from the grid® report include:
100%

of Lawmatics customers rated us 4 or 5 stars

92%

of Lawmatics customers are likely to recommend Lawmatics to their peers

90% of Lawmatics customers believe our quality of support goes above and beyond
What Our Customers are Saying about Lawmatics on G2
"Lawmatics has allowed me to become more efficient. I am able to create tasks and workflow to a high level of details - including communications, and follow up with clients and internally for processing a case."
"Lawmatics offers a creative, out of the box way to conquer the daily tasks that legal work demands."
"Anytime we have ever had questions or concerns we have had extremely prompt responses from the Lawmatics Customer Support team or Johnny directly. This type of care and concern we wish we had from all vendors."
"Lawmatics is an incredibly powerful tool that's constantly getting better."
"We have 10 people at our firm, and could easily have 14-15 to do the same work without Lawmatics."
"Lawmatics has been key to automating my law practice."
"The Lawmatics customer support we've received throughout the onboarding process has been professional and top notch as well."
"Lawmatics is the best law firm software around!"
"Lawmatics is magic for your law firm because it automates everything so that you save so much time and effort on routine tasks, and it allows you to track data for your firm so that you can maximize your marketing efforts, spending, and case screening."
"Lawmatics is focused squarely on client service, which we love because we love our clients."
"Lawmatics is a well-organized platform that is attractive and easy to use. Excellent support staff who provide Zoom meetings to help you build out a custom system and video tutorials to answer your questions."
"Lawmatics is a great way to increase efficiency with your law firm and reduce costs!"
"Lawmatics has changed the way we do intake drastically."
"I can't imagine my practice without Lawmatics."
---