Legal Process Outsourcing 101
•
Published on
February 17, 2022
•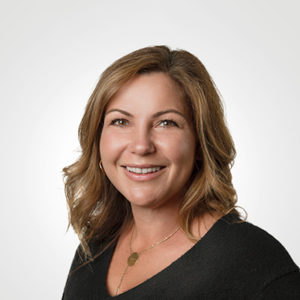 Running a law firm requires an extraordinary amount of labor. Regardless of your productivity or the size of your team, at some point, you have to accept that there is a ceiling on your output. There is a way, however, to take on a greater workload, cross action items off your list faster, and grow your business without bringing on full-time staff.
What is Legal Process Outsourcing?
Legal process outsourcing refers to the process of transferring routine tasks from your workload to external sources including AI and automation, e-discovery companies, stand-ins for your court appearances, freelance lawyers for extra help on a case, will and trust preparers, content writers for legal articles and more.
With so much going on in a law firm, it can quickly start to spread your attention in 10,000 directions. As such, it can be difficult to devote your attention where it matters most in your law firm. The goal of outsourcing is to gain more time and keep your costs low, thereby maximizing output and profitability. In doing so you're able to focus your energy on new and existing clients while an LPO service handles the rest.
Outsourcing Vs. Offshoring
Though outsourcing and offshoring sound similar — even interchangeable — there is a clear distinction between the two. Whereas legal process outsourcing refers to delegation of tasks outside the firm, legal services offshoring entails outsourcing departments of your firm, such as customer support and marketing, to other countries. Offshoring boasts a lower overhead as labor costs in other countries are lower for greater output.
On the whole, the main differentiator between the two terms is location and benefits.
Areas for Legal Process Outsourcing
1

Legal Client Intake

The client intake process is one of the most laborious and time-consuming parts of running a practice. Lawyers looking to streamline their client intake, and tedious manual data entry can turn towards AI and automation to do it for them. Automation itself is not a new concept, although it may seem relatively new for lawyers since it's still relatively in its infancy. However, lawyers looking to spend more time on billable work, and less time on time-draining manual processes should not dismiss the benefits that outsourcing to AI and automation can offer.

A recent 2020 report showed that lawyers using legal technology like a CRM and client intake software collected 40% more revenue per lawyer compared to four firms that weren't utilizing these technologies

Outsourcing legal services to AI can not only help lighten busy lawyers' loads, but it can also significantly elevate the client experience. Statistics show that nearly half of all law firms fail to reply to their prospects within three days. Legal software like client intake software can be programmed to reply instantly, creating a great first impression that is more likely to result in client conversion. From that point on, clients are tracked every step of the client journey, ensuring that no balls are dropped on communication or scheduling.
2

Court Appearances

Although the common perception of a day in the life of a legal professional may be passionately defending their clients in court, the truth is that court appearances are often quite short, sometimes as little as several minutes in front of the judge — if any. Lawyers may be required to wait around for hours before their matter is called by the judge. When you also factor in travel time, that's a lot of time lost. While this may be obvious to you, it's likely not obvious to a non legal professional, like your clients.

As such, billing disputes can arise. Clients may not agree with having to pay for the travel and waiting time when in reality, only moments were spent interfacing with a judge.

This is where legal outsourcing services can help your law firm. You can, in fact, hire a company that makes court appearances for you for a flat fee, sparing you the commute hours as well as those spent idle in the courthouse.

There are a number of different court appearance services to choose from, the highest-rated of which are:
Appear Anywhere
Attorneys on Demand
Appear Me
3

Staffing

If your law firm needs litigation support on a particular case with an extra pair of hands, legal outsourcing companies can provide extra staff. They assist you in finding a qualified and skilled lawyer to aid you in your project, either remotely, or in your office for the duration of your choice.

With business process outsourcing companies like Hire an Esquire, you'll receive recommendations on the best on-demand candidates for your needs. Once you find the right fit, make it easy to bring them on board, by keeping everything organized in a legal CRM like Lawmatics. Detailed and highly visual dashboards make it easy to keep all your leads and clients' details in one centralized location. With everything in one place, you never have to worry about everyone being on the same page. Quickly find the information you need, by organizing your clients' records with customized categories and tags, ensuring that any extra staff you bring on will hit the ground running.
4

Document Review

Document and contract review can be one of the most expensive and time-consuming parts of e-discovery costs. Lawyers can find themselves overwhelmed with piles of documents relevant to their case. Many of them are online files and emails that are extremely disorganized which can be a problem, particularly when there are large sums of data to review.

The data has to not only be collected, but also processed, filtered, and produced, which requires a considerable amount of time and effort to analyze and organize. With the voluminous quantities of records and documents, many lawyers with limited staff don't have the means to review it all themselves.

Outsourcing document review makes it possible to review it all without bringing your workflow to a halt. In turn, your law firm saves valuable time, and is a more cost-effective solution than doing it yourself.
5

Virtual Assistants

Outsourcing a virtual legal assistant for your law firm can provide extra support for time-draining tasks like document management, marketing automation, and research. Virtual legal assistants are a simple way for legal experts to save more time, and increase their profits . Virtual legal assistants are not to be confused with virtual assistants which are software applications.

Each of these versions of a virtual assistant has its individual pros and cons. Virtual assistant software can provide assistance 24 hours out of the day. However, any technology may lack core features that only a human could carry out. Making the choice between outsourcing to a human virtual assistant or virtual assistant software for your law firm will depend on the type of tasks you're looking to outsource as well as your priorities. If you manage to find the right fit for your law firm, you won't just find a reduction in your costs, and spend less time on administrative tasks, but you can also significantly improve your client experience.
Benefits of Outsourcing
Lawyers easily work more than 50 hours a week on average. Between juggling the incoming calls, advising their existing clients, attending court hearings, and trying to bring in new clients, an extra set of hands would work wonders at any practice. The pressure to get it all done can be overwhelming, so law firms inundated with work can significantly benefit from outsourcing their routine tasks.
And although the specific tasks may vary depending on their practice area, the following tasks are typically universal:
Document preparation
Phone Calls
Client Meetings
Onboarding clients
Consultations
Email Marketing
Billing-related tasks
Following up with leads
A recent study shows that the average lawyer spends less than three hours a day on work they can actually bill for. So, lawyers looking to expand their practice and elevate the client experience can rely on outsourcing to help lighten their load. Here are some benefits of legal process outsourcing:
Cost-Effective

One of the greatest benefits of legal process outsourcing is that it's more cost-effective than doing everything yourself. The more hands that you have on deck, the more work you can take on, and the more revenue you'll generate. Although outsourcing requires a fee, the return on your investment is well worth it and more cost-effective in the long run. The result is less pressure without the full price tag attached to a full-time associate.
Simplified Processes

Instead of allowing yourself to drown in everything that goes into a law practice, outsourcing paired with harnessing the power of legal technology will restore your sanity, and elevate your client's experience with your law firm. You can streamline your processes, such as your legal billing process, and simplify the way you run your law firm. Delegate those day-to-day tasks to law firm CRM and client intake software to automate your day-to-day follow-ups and administrative tasks while outsourcing the additional legal work to external talent. In doing so, you will eliminate the chaos in your practice, and impress your leads and clients with a transparent and painless client experience.
Saved Time

Attorneys without the luxury of a front desk staff find themselves having to follow up with lead inquiries personally, on top of all of their administrative action items, all while handling their existing clients' cases. As a result, burnout is an ever-looming threat. By outsourcing, you'll not only give yourself the opportunity of a better work-life balance but also deliver consistent and high-quality legal services that make each client feel valued and attended to.
Fewer Errors

A huge area of concern for lawyers is human error. According to Lawyers Mutual, in 2021, litigation errors made up for one-third of all the claims reported. Outsourcing reduces the amount of work that you have to take on and puts an extra pair of eyes on potential errors like incorrect client information, ​​missed statutes of limitations, lapsed alias and pluries summons, and missed discovery deadlines. When combined with CRM features like document automation which takes your clients' information directly from your database and plugs it into your PDF, and scheduling software that keeps you on track of your most important dates, you can ensure that you avoid costly errors that can set you back.
Better Client Experience

You can't be an expert at everything. Outsourcing makes it easy to find someone qualified for specific law services that fall outside of your practice area.

Having more help with all of your to-do's means you'll be able to focus on other aspects of your business that can enhance the customer experience. Combine a systematic intake process with outsourced services and you'll be able to fine-tune the client journey, and make your customers feel valued and followed up with at every stage. When you're bogged down with too much work, it's hard to find time for your clients. Yet when you can comfortably run your law practice and catch your breath, your clients can sense it. In the absence of chaos, you'll deliver a better overall client experience.
How to Get the Most Out of Legal Process Outsourcing
Identify Where You Could Use Help
There are all sorts of tasks that your law firm could outsource. To determine what services you could most benefit from, it helps to ask yourself where the problem areas are. Legal custom reporting software makes it possible to gain valuable insight as to where your law firm has to grow. Follow key metrics such as:
Number of Billable Hours

This is one of the most straightforward ways to track your law firm's productivity. If you're spending over 60 hours a week in the office and only a small portion of it is dedicated to work you can bill for, then you may benefit from outsourcing.
Number of Matters Opened

Keeping track of how current matters are open can help you identify how close you are to reaching your goals.
Number of Tasks Completed

Running reports on your firm's total number of tasks compared to how many have actually been completed, will paint a clearer picture of what areas you could outsource.
Average Work Rate

Individual performance is equally as important to overall law firm performance. Law firm performance management is essential; measuring the average work of each member of your team can help you calculate whether you need backup for your current workload.
Outsource Your Law Firm's Most Time-Consuming Legal work and Boost Your Profits
The most profitable law firms know that time is money. If you're looking for ways to build a more profitable law firm then look no further than legal process outsourcing. To get the most out of your time, cut your costs, and ultimately lighten your workload, legal process outsourcing should be paired with the right legal technology.
---
Sources Cited
Clio, Legal Trends Report, Clio.com https://www.clio.com/resources/legal-trends/
Lawyers Mutual, Common Errors in Litigation Claims, January 18, 2022 https://myemail.constantcontact.com/Lawyers-Mutual-ALERT.html?soid=1118263556714&aid=66LxvoBVR88
Grand View Research, Legal Process Outsourcing Market Worth $35.9 Billion By 2025, May 2019 https://www.grandviewresearch.com/press-release/global-legal-process-outsourcing-lpo-market