Media Relations for Lawyers: How to Make Your Firm Stand Out in 2023
•
Published on
November 1, 2022
•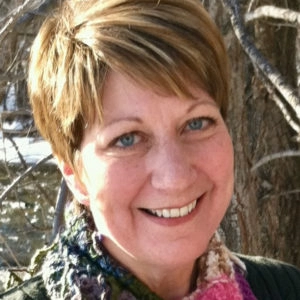 One of the most significant challenges attorneys and law firms across all practice areas face is finding and retaining new clients. To make it even more challenging, law firms have declined in demand over the last decade, according to a recent Georgetown Law report. While litigation and bankruptcy experienced positive growth during that period, the need for tax and patent lawyers grew stagnant.
What are you doing to make your law firm stand out from the competition? 
Publicizing your firm doesn't have to break the bank. You can even do it yourself. DIY public relations saves time and money and increases authenticity because you're speaking in your own voice, not through a paid representative. Media companies are constantly seeking fresh content. Pitch someone a story – or write one yourself. 
Content Distribution: What it Is and How to Do it
Content distribution is the process of sharing, publishing, and promoting your law firm's content through various media formats and online channels. Content distribution is broken down into three basic categories: 
1

Owned Content

Owned content is distributed to web properties that you control, such as your company blog, social media sites, or email newsletters. Whether you utilize your own website's blog or a hosted platform, it's easy to create, format, and publish short- and long-form articles under your brand's name for your audience to read and share. 

Creating a list of prospect emails can be an efficient way to circulate content to your target market. For example, when you include a subscription link on your website, blog, and social media posts or offer an incentive – a free e-book download or digital coupon in exchange for an email address – you encourage people to sign up to receive your content straight to their inbox (and you obtain their contact information). You can also distribute content automatically with email marketing software that eliminates arduous and ineffective marketing tasks like preparing email lists, sending generic messages, and manually scheduling events.  
2

Earned Content

Earned content distribution occurs when third parties, such as media outlets or blogs, distribute your content. A social media share, such as a retweet on Twitter or repost on Instagram from another user, is also considered earned content. Sites like Reddit and Quora are highly active forums for internet users seeking information about various topics. By contributing to these forums as an attorney, you can provide valuable answers to simple questions asked by your target audience, which could establish you as an authority without seeming overly promotional. 
3

Paid Content

Paid content commonly comes in the form of cost-per-click (CPC) models, where a business pays a specific dollar amount every time someone clicks through the content. Another type of paid content is sponsored or native content, where a brand pays to place an article that emulates the look and feel of the publisher's existing content. In the legal industry, the tried-and-tested channels include:
JD Supra.

The content marketing service offered by

JD Supra

is a great way to distribute your content to its readers, which includes in-house counsel, reporters, editors, and more. In addition, more than 35,000 attorneys from some of the world's leading firms contribute content through the platform's email digests and social media feed. 

Taboola

. A content discovery platform,

Taboola

can support your firm by reaching prospective clients through dedicated channels and websites they currently follow. Claiming to be the "reverse of search engine results," Taboola attempts to curate valuable content for users based on their unique interests and preferences – and the platform's sophisticated algorithms. 

Social media

.

Although owned and earned content on social media reaches significant audiences,

paid or promoted posts

on platforms like Facebook can be an excellent opportunity for content distribution. These popular platforms have collected a lot of data on its users, and marketers can use that to their advantage to target the best leads. For example, posts sponsored by Facebook can be particularly effective due to the platform's enormous user base. However, other widely used platforms, including Instagram, Twitter, LinkedIn, and Snapchat offer sponsored post options. 
You can also distribute your content through earned or paid content syndication. Although it might sound complex, syndication means publishing content that has already been featured on your website to a third-party platform. If done correctly, syndication can help you establish yourself as a thought leader, attract more leads for your firm, and move your practice ahead of the competition.  The goal: to get more followers by distributing your content to a larger audience. Syndicating your content on LinkedIn, Quora, and Medium is free, and there are many valid reasons to utilize these and other no-cost platforms:
LinkedIn

is the preferred social media platform for lawyers and other professionals.

Quora

has more than 300 million monthly active users seeking answers to their questions. 

Medium

distributes the stories you publish to your followers, as well as millions of others who are following relevant topics. 
However, depending on who is following you on these platforms, there is no guarantee that you'll get significant exposure. However, the following paid syndication services/platforms reach out to media outlets and help distribute your content to millions of readers:
Newswire

– a public relations and media distribution platform featuring a press release distribution service that can help you write, publish, and share important news about your law firm with your target audience.

Newswire's distribution service

includes the following:

Digital

. This service provides exposure across major media outlets, including Fox, NBC, and Digital Journal, and can help you quickly improve brand awareness. 

Digital Plus

. Geared toward companies and individuals who want to build their online presence, this service can help improve your search engine results, drive more online traffic, and expand your visibility.

State

. With this service, you can gain exposure across local, regional, and state media outlets, which is helpful when you target your publicity efforts to a specific region.

National

. If nationwide exposure is your goal, you can distribute your content across the country with Newswire's national press release distribution service, which shares content through national television, radio, newspapers, and magazines.

International

. When you choose the Newswire international service, you will have the ability to distribute your law firm's press releases around the world.

Cision PRWeb

– owned by Cision, a software company that focuses on offering cloud-based public relations solutions to companies,

Cision PRWeb

is a press release distribution service that promises greater online reach, improved visibility in search rankings, and coverage from prominent journalists and bloggers.
No matter what kind of content you're creating, never distribute it blindly. A law firm's content marketing efforts must be well-planned, well-executed, and well-measured to succeed. Do your research and choose the content distribution platform that best aligns with your firm's goals and your target market's online consumption habits.
How To Leverage Your Small or Medium-Size Status to Promote Your Firm
One major misconception is that the best lawyers work for big law firms. However, talent is spread throughout the legal industry, and competent lawyers at big firms often go out on their own and open their own small or medium-sized legal practices. In addition, many consumers prefer smaller firms over large ones, perhaps because they sometimes charge less, might offer more personalized service, and may put less pressure on their lawyers to increase their billable hours. 
In recent years, many consumers have consciously decided to "shop small" and support their local business community. According to a recent Nielsen study, 12 percent of consumers worldwide said they exclusively buy from small or medium-sized businesses, and 26 percent of global consumers purchase from small companies whenever convenient. To capitalize on unintentional and exclusive small buyers, small and medium-sized firms should consider targeting consumers who prefer to shop at small businesses. Here are some strategies:
Be Informative

Lawyers are uniquely positioned to provide helpful information to potential clients. Being highly educated and experienced in specialized areas, lawyers are qualified to provide insight on issues that affect many individuals and bring an element of trust and authority that people respect.
Use HARO (Help a Reporter Out)

HARO is a free online service that links content creators to expert sources. When you sign up on HARO, you can receive daily emails describing the articles journalists are currently working on and the types of sources they are looking for. If you spot a topic that falls within your expertise, you can send your pitch to the journalist for consideration.
Become a Thought Leader

Thought leadership involves marketing informational, valuable content that will build credibility for individuals or leaders within a law firm. The goal of thought leadership is to become recognized as an expert within your area of law (although lawyers are not usually allowed to call themselves experts). Instead, you want to be seen as the go-to attorney in your area or region. Therefore, thought leadership is most effective when lawyers position themselves as a resource for valuable advice related to their area of expertise so that when someone is looking for the type of services you provide, they will contact you first. 
Be Newsworthy

Captivating stories engage audiences. Media coverage can expose your firm to a broad public audience, including your next clients. Although it can be challenging to get media organizations to listen to what you have to say, being newsworthy should be the foundation of any law firm's public relations strategy. In addition, news organizations want to share new and noteworthy information with the public. Although finding ways to share topical information can be challenging, it often carries more long-term opportunities for your firm. 
Emphasize your value

Marketing to clients already interested in retaining your services gets you on the right track. However, that doesn't mean prospects will automatically flock to your firm – you still need to prove to them why your firm is worth hiring. To demonstrate why your firm is the best option, you must determine your value proposition – what makes your practice unique in its respective market – and find ways to distance yourself from the competition.
Promote Without Being Self-Serving

While making headlines can help increase your exposure to potential clients, you should consider how you'll be received. There is a fine line between providing valuable information and being seen as selfish and opportunistic. Try to share content based on your goals, is cause-specific, and doesn't offer much shameless self-promotion.
Target the Right Audience

A successful lawyer understands who their audience is and knows how to reach them. While many believe anyone can be a customer, targeting the appropriate audience will yield superior results. Instead of focusing on the number of prospects you reach, focus on the quality of the client. To do this, you must learn where your target audience gathers online and, in your community, and use that information to determine where and how you will spend your time.
Stay involved in Your Community

Becoming involved with your local community offers opportunities to meet neighbors, forge relationships, generate loyal customers, and boost business. One way to get involved is to sponsor local groups, e.g., a local recreational sports team, or host community events (educational activities for children). Doing so can significantly increase brand recognition, get your name out there, and help attract more attention to your law firm.
Use Multi-channel Engagement

Give clients many ways to get to know your firm and its services by creating and maintaining a solid presence on social media. In addition, create a website or blog where customers can obtain more information about your firm and reach out to ask questions. The more online presence you have, the easier it will be for customers to find you organically.

Don't underestimate the power of referrals. Keep your clients happy, and they'll share their experiences with others, allowing you to reach, persuade, and convert new clients.
Nurture existing customers with email marketing

While obtaining new customers is vital, it's just as critical to nurture relationships with current clients to help ensure that they remain loyal to your firm. Automated email marketing can effectively maintain these relationships through personalized, scheduled, and targeted emails that streamline follow-ups and help move leads from one stage to the next. 
Looking for Efficient Ways to Promote Your Firm? Lawmatics Can Help
Automate your law practice to drive growth in your business while staying focused on your clients. With Lawmatics, you can automate your intake process and create, schedule, and send automated client communications to keep everyone in the know. Improve your organization, work more efficiently, and account for every detail from intake to happy client. To find out more about how our cloud-based software for lawyers can help you win clients, request a demo today.