Streamline Your Law Firm's Billing Process: Best Practices to Increase Profitability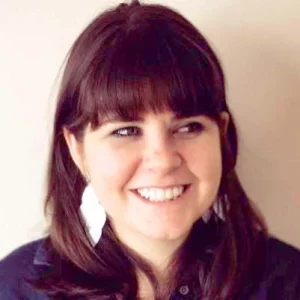 Billing can be a time-consuming and frustrating process, but it is necessary for your firm's success. To control your billing workflow, you need to step back and consider the whole billing cycle from an organizational standpoint. Review your billing cycle for opportunities to increase efficiencies, identify roadblocks or obstacles, and strategize how to simplify your legal time and billing system.
The Typical Law Firm Billing Systems
Logging billable time and expenses, creating a draft bill, and sending the final bill to clients are the three main elements of a profitable billing process for a law firm. Usually, law firms will bill clients at the end of each month or even bi-weekly, but this may vary depending on the type of case and the amount of time involved.
When a new client onboards, attorneys will track and log their billable time throughout the case matter. The attorney's activities are compiled into a draft bill at the end of the billing period. Attorneys, or additional stakeholders, will review the invoices, add notes and adjust costs as needed before approving the invoice. Once approved internally, the bill's final version is sent to the client for payment.
Most law firms offer multiple payment methods (e.g., check, credit card, or wire transfer). Clients may set up a payment plan in some cases, but that is at your firm's discretion. Once payments are received, the accounting team will send out follow-up reminders regarding any late payments.
While this legal billing process is relatively succinct, there's plenty of room for bottlenecks on implementation. Let's walk through how to streamline your billing processes.
Write a Billing Policy That Works for Your Law Firm
The goals of a billing process are to provide a system for tracking time and expenses, ensure that bills are accurate and timely, and provide a clear and concise explanation of services offered to clients. Having a standardized billing policy in place helps to achieve these goals.
Visualize the Entire Billing Workflow

Write out all of the steps that need to happen during your billing process. Be as detailed as possible. When you write out the entire flow of your billing cycle, it becomes much easier to identify any bottlenecks or areas where time is wasted. You can also see which steps can be streamlined or automated. Having a standardized billing policy in place will also help to ensure that bills are accurate and sent out on time.
Include Templates & Guides For Your Staff

There's no need to reinvent the wheel each time. Your billing policy should include templates and billing guidelines to make the process easier to automate — bonus points if your legal billing software automates and formats your invoice templates.

There are a few reasons why it's important to have a standard invoice format:
It makes it easier for your clients to get familiar with your time entries, legal fees, and outstanding payment. They know what to expect using the same format every time and can easily compare invoices.
It helps you keep track of your expenses. When all your invoices are in the same format, it's easier to see where you're spending your money and identify any patterns.
It helps ensure that your invoices are accurate.
Invoice Elements

All invoices should include a few key elements to make them as straightforward as possible:
Include the name and contact information of both the law firm and the client for easy reference if any questions or concerns.
Include a detailed description of the services rendered to help avoid any misunderstandings about what was billed for and why.
Make sure to include the total amount due, as well as the date by which it should be paid.
By having all of this information, you can ensure that your invoices are clear and concise, making them easy to understand and pay.
Invoice Review Guidelines

When thinking about invoice review, you can create billing guidelines or a checklist for the attorneys who need to review the invoices before sending them to clients. This way, every person is checking and assessing the invoices is referencing the same rubric.
Set Standard Rates & Billing Structure

When setting rates and fees for your law firm, there are many things to think about, like the type of legal practice, what other lawyers are charging for similar services, the overhead costs of your firm, and the experience and qualifications of your lawyers.

The most common fee structures are:
Hourly billing — This fee structure is the most common for lawyers who typically bill in increments of one tenth of the hour.
Flat rate billing — This fee structure charges clients a set price for every case, regardless of how much work is involved, which can be an excellent option for clients who want absolute certainty about how much they will owe.
Contingency fee — A contingency fee is a fee that you only have to pay if you win your case. This fee is often used in personal injury and medical malpractice cases where there is high risk and a high potential payoff.
One of the most important aspects of billing is consistency with your rates. A good invoicing solution will have the option to set rates per attorney.
Implementing an Efficient Legal Billing Practice
A plan is only so good without implementation. There are a few low-hanging practices that can make your office run smoother than before.
Bill for all the time you spend on a case

When you're billing for your time, make sure to bill for all the time you spend on a case. This includes meeting with clients, researching, drafting documents, and appearing in court. Keep track of your time contemporaneously whenever possible, and bill your clients accordingly. This will help ensure that you're getting paid for all the work you're doing and significantly improve your bottom line.
Providing Multiple Ways of Payment

To make it as easy as possible for your clients to pay their bills, you should offer multiple ways of payment. This could include online payment options, such as PayPal or credit card processing, and offline payment methods, such as checks or money orders.

Offering little to no flexibility when it comes to method of payment can be bad for your business because it makes it harder for your customers to pay you. If you only accept cash or check, for example, odds are slim that each of your clients has access to those. The less you limit the ways in which you can be compensated, the less likely clients are to default on payment.
The Importance of Being Consistent with Invoicing

Sending invoices out at regular intervals and using the same format for each invoice will help ensure that there is no confusion about what is being billed for, and it will make it easier for your clients to keep track of the balance they've paid and the balance they still owe.
Explain Your Billing Process in Your Fee Agreement
When drafting a fee agreement, you should clearly outline two things: your payment procedures and the payment requirements. Make sure the client knows your billing procedures & payment conditions. Be straightforward about your rates and explain when they can expect to receive the bill.
The agreement will also contain other important information, such as the scope of work. This is an excellent opportunity to set expectations for the case matter.
Be sure to explain how you will bill them, what type of billing system you will use, and how often they can expect to receive invoices. You should also let them know what your policy is for late payments.
As you proceed with a case, it's essential to keep clients updated on the status of their bills. If there are any changes to the amount they owe, be sure to let them know as soon as possible. The last thing you want is for a client to be surprised by a large bill at the end of the month. By communicating with your clients about billing from the start, you can avoid any misunderstandings or conflicts down the road.
The Importance of Communication in Billing
It's vital to maintain clear and open communication with your clients about outstanding payments.
Here are some tips for effective communication during the billing cycle:
Be Clear and Concise — When sending an invoice to a client, be sure to include all the pertinent information, including the amount due, date due, and any applicable late fees or penalties. Be sure to use clear and concise language to avoid confusion about what is being requested.
Be Prompt — Invoices should be sent out in a timely manner so that clients are not surprised by a large bill at the end of the month. If you are running behind on invoicing, be sure to communicate this to your clients so they can budget accordingly.
Keep Records — Be sure to keep accurate, meticulous records of all communications with clients, including invoices sent and payments received. This will come in handy if there are any disputes later on.
Reducing friction for your clients is a great way to provide high-quality service. A straightforward billing system makes it easier for clients to understand what they owe and more likely to pay on time. This focus on quality and convenience makes the law firm appear more professional and capable, building trust and strengthening relationships.
Using Financial Reporting to Identify Opportunities
Having accounting knowledge that is relevant for your business will help you determine the growth potential for your organization. Byproducts of good law office accounts provide valuable insights into firm performance. The data you collect can help you make better business decisions.
Businesses need to review their financials to understand how well they are doing. This information can help businesses decide where to invest their money and how to improve their operations.
Keep a close eye on outstanding debts, payments, and profits to keep your billing procedure on track. The following reports might assist you in maintaining the financial health of your legal practice and keeping your billing procedure running smoothly:
The Accounts Receivable Report gives an overview of open and past due invoices on a per-user, per-client, and per-matter basis. You can see amounts owed for approved outstanding invoices and partial payments made towards those balances.
The Accounts Receivable Aging Report classifies past due accounts receivables by age (e.g., bills that are unpaid more than 30 days old, less than 31 days old, and so on).
The Billing History Report provides a comprehensive record of your clients' billings: open invoices, past-due invoices, and paid bills.
The Matter Balance Summary Report is a report that displays outstanding debts, as well as how much work in progress and continuing expenses there are on a per-matter or per-client basis.
The Trust Applied or Trust Transfer Reports the money that has to be physically transferred from trust to operating account. The Trust Transfer report can also act as an audit log, or backup, of the trust history and dollar amounts that have been transferred at the bank.
Trust Replenishment Report shows the current trust account balance, amount of minimum required, and how much a client is below their minimum requirement.
The Invoice Payments Report shows payments on individual cases for particular service and item expenses. It also identifies the people who are responsible for those line items.
The Revenue Report is a tool that allows your company to see and measure key performance indicators for each user, client, and matter on a per-user, per-client, and per-matters basis. The report details unbilled, billed, and collected amounts in terms of hours, expenses, and taxes.
These reports can help you keep track of your law firm's billing procedure and identify any areas where improvement might be needed. By monitoring your accounts receivable, payments received, and profits, you can stay on top of your finances and ensure that your billing process is running smoothly.
5 Things to Look For in Billing Software
Using billing software is one of the best ways to keep your law firm organized and efficient. Good billing software will allow you to track your expenses, bill clients for those expenses, and keep track of payments received. It can also help you generate reports that give you a better understanding of your firm's finances.
When it comes to finding the best legal billing software for your law firm, it's important to keep in mind the specific needs of your business. Here are 5 things to look for when choosing a billing solution:
Ease of use — The software should be easy to learn and use, with a user-friendly interface.
Flexibility — The software should be customizable to meet the unique needs of your law firm and those of your clients.
Scalability — The software should grow with your business, as your needs change over time.
Security — The software should be secure, with features that protect your data from theft or unauthorized access.
Reporting — The software should include robust reporting capabilities so that you can track billing and payments activity.
An efficient billing cycle will help increase law firm profitability and build successful relationships with your clients. Good billing practices include communication, consistency, providing multiple ways of payment, and keeping accurate billing records. By evaluating any billing software using the aforementioned criteria, you can facilitate the best possible billing experience for you and your clients.
Make Your Billing Process Work for Your Staff & Your Clients
If you're struggling with invoicing, billing, and collecting payments from your clients, it might be time to invest in a cost-effective solution. Lawmatics' billing software is an excellent way for law firms to simplify their billing process and increase profitability. The software is easy to use and customizable for your billing rates to meet the unique needs of any law firm. Additionally, the software includes robust reporting capabilities to track billing and payments activity. This information can help firms improve their billing practices and better serve their clients.
Finally, automated workflows in the software mean that lawyers can spend less time on administrative tasks and more time practicing law. If you're struggling with invoicing, billing, and collecting payments from your clients, Lawmatics' software is a cost-effective solution that can help your business grow.
Frequently Asked Questions
What forms of payment do law firms accept?
Most law firms accept major credit cards, checks, and wire transfers. Some law firms also offer financing options for their clients. This can be a great way to help them pay for your services. You should always be willing to work with your clients to find a payment option that works for them.
What to look for in legal billing software?
The best invoicing software options for law firms are those built with legal compliance in mind. Legal billing software will be able to help you track your time to a matter, automate and batch invoicing and keep track of payments.
When it comes time to find legal billing software, there are a few key features to look for: ease of use, flexibility, scalability, security, and reporting capabilities. The software should be easy to adopt and implement user-friendly. It should be customizable to meet the unique needs of your law firm and able to grow with your business as your needs change over time.
Billing software should also be secure, with features that protect your data from theft or unauthorized access. Finally, it should include robust reporting capabilities so that you can track billing and payments activity. By keeping these features in mind, you can be sure to find the best billing software for your law firm.
What are some common mistakes law firms make when billing?
One of the most common mistakes law firms makes when billing clients is not being clear or transparent about what they are charging for in their time entries. This can lead to confusion and frustration, and even stall the case..
Another common mistake is not being consistent with invoices. The top way to keep yourself from getting paid is by surprising your clients. The final mistake that is all too common is not keeping track of expenses, which leads to inaccurate invoices and overcharging. Be sure to track all of your expenses to avoid any potential billing conflicts.
What does a legal billing specialist do in a law firm?
Legal billing specialists control billing activities within an organization. It can include billing, collecting payments, or preparing and presenting financial reporting for scrutiny.
A billing specialist typically does the following in a law firm: billing, collecting payments and preparing/presenting financial reports for scrutiny. They are responsible for maintaining an orderly system of accounts and ensuring that all financial obligations are met on time. In addition, billing specialists may be involved in contract negotiations with clients or other legal professionals.
---
Sources Cited
Bowman, D. (2021, January 16). Law Firm Billing: Five Ways To Ensure Your Clients Pay On Time. The National Law Review. https://www.natlawreview.com/article/law-firm-billing-
five-ways-to-ensure-your-clients-paytime#:~:text=Many%20attorneys%20prefer%20to%20bill,
your%20bill%20in%20one%20payment
Medice, M. (2022, February 16). 2022 Profitability Strategy Checklist. JD Supra https://www.jdsupra.com/legalnews/2022-profitability-strategy-checklist-2115538/
Mann, A. (2021, February 11). Why Modern Law Firms Must Use Electronic Payment Solutions. LawPay https://www.lawpay.com/about/blog/electronic-payment-solutions-law-firms/
Uniform Task-Based Management System. American Bar Association https://www.americanbar.org/groups/litigation
/resources/uniform_task_based_management_system/
2021 Report on the State of the Midsize Legal Market. Thomas Reuters https://legal.thomsonreuters.com/en/insights/reports/2021-state-of-
the-midsize-legal-market-report/thank-you