The 8 Most Famous Defense Attorneys of All Time
•
Published on
December 15, 2022
•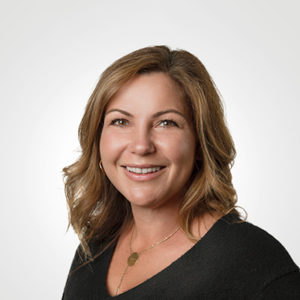 Criminal defense attorneys exist to uphold the presumption of innocence — that is innocent until proven guilty.  But defending the rights of the accused can be an insurmountable challenge in the criminal justice system. That said, a select few criminal defense attorneys, both famous and infamous, have left their mark in American history with their impressive work defending high profile cases that garnered international attention.
Here are some of the most unforgettable defense attorneys of all time.
Johnnie Cochran
For many people, one of the first names that comes to mind is Johnny Cochran. He famously defended OJ Simpson in a legendary case that now goes down as one of the most memorable acquittals of all charges in history. 
In addition to representing OJ, Cochran famously represented other celebrities from Michael Jackson to Tupac. His theatrical and convincing performance in court coupled with his catchy phrases such as "If it doesn't fit you must acquit" has earned him a reputation of being one of the most influential lawyers in history.
Before he was a household name, however, he was nothing more than a boy with a dream in Shreveport Louisiana. It was a period of time when Louisiana was still significantly impacted by the fallout of the Great Depression and segregation. Despite these deeply challenging times however, Johnny became proof that with tenacity and hard work, he could bring about change in the world.
Ann Bremner
From Michael Jackson, to Amanda Knox, to Mary Kay Letourneau, Ann Bremner is one of the most famous criminal defense lawyers in history. Not only does she have an impressive client list, but she has an even more impressive success rate in winning court cases. 
During her time as a deputy prosecutor for King County she tried over 200 cases successfully. Recognized as one of the top 100 lawyers in the country, she is almost always considered as an option for representation for highly publicized cases.
She regularly appears on television, giving her expert opinion on prominent court cases in the news.  As of the publication of this post, she resides in Seattle where she focuses on legal analysis, charity work, and serving as special counsel to a Seattle law firm.
Shawn Holley Chapman
Shawn practices both civil and criminal litigation, and has represented some of the biggest names in the entertainment world: Kanye West, Lindsay Lohan, Paris Hilton, and the Kardashians, to name a few. She was also an active member of the OJ Simpson defense team alongside Johnny Cochran, and served as chief legal correspondent for E!- news coverage of the Michael Jackson trial.
Before she was a high profile criminal defense lawyer, she started her career as an LA county public defender. She is consistently voted as one of the most important lawyers in America, and in 2013 was voted southwestern law school's outstanding alumnus by the black law students association. 
To this day, Chapman continues to take on high profile cases as a partner in a Santa Monica boutique entertainment and business litigation firm. She teaches trial advocacy at Cardozo law school's intensive trial advocacy program in Yeshiva University, and is often asked to speak on television regarding celebrity cases.
Leslie Abramson
Leslie Abramson is one of the most iconic criminal defense lawyers in history thanks to her infamous role on the legal defense team of Lyle and Eric Menendez. The case gained national attention when she claimed abuse as defense for Eric Menendez murdering his two parents. The trial ended in a three-year investigation when it was discovered that she asked Erik's psychiatrist to tamper with the original doctor notes. 
Eventually, the investigation was closed when it was concluded there was not enough evidence to conclude she had violated ethical rules.
In the early 90s she was poked fun at on Saturday Night Live where she was parodied by actress Julia Sweeney. It's safe to say that once you've been mocked on Saturday Night Live, you're officially famous.
Gloria Allred
Known as the most famous feminist lawyer in the United states, Gloria Allred is known for taking on high profile cases that often involve women's rights.  She was even the subject of a Netflix documentary entitled Seeing Allred which was shown at the Sundance Film Festival in 2018.
Time magazine called her one of the nation's most effective advocates of family rights and feminist causes. And although she is known for protecting women's rights, notably in her support of the alleged victims of former president Trump's inappropriate sexual advances, she relentlessly fights against injustices of all kinds from race, sexual orientation, to age.
Dan Webb
Dan Webb famously served as special counsel in the Iran-Contra trials, famously interrogating Ronald Reagan.  He is considered the go-to white collar crime defense attorney, and has served as lead defense for some of the biggest companies in the world, from Microsoft to General Electric. His representation of Beef Products
Inc. yielded the biggest ever settlement in U.S. history for a media defamation case. 
He was even asked to represent Donald Trump in 2018 during the investigation of Russia's interference during the 2016 presidential elections. However, Webb issued a statement that despite the offer being "the highest honor," he declined representing Donald Trump because of business conflicts.
Webb is consistently recognized by Bloomberg as being one of the most highly sought after trial lawyers in the US.  The New York Times even ran a piece on him in 2008 entitled "Need a Superlawyer? Take a Number."
Clarence Darrow
Although hardly considered current, Clarence Darrow is well worth mentioning as one of the most famous yet controversial criminal defense lawyers in history. In the early 1900s, he famously represented Nathan Leopold Jr. and Richard Loeb— two teenage boys who were accused of mercilessly killing a 14 year old boy. 
At the time, this case was known as the trial of the century, as the two teenage boys accused of the murder were from prominent and wealthy families. The American public couldn't fathom what could prompt such an act by two people so seemingly well established in society. Darrow managed to make a famous closing argument which lasted a whopping 12 hours, and ultimately resulted in life imprisonment for his clients, escaping capital punishment.  
Following this trial, he was known as one of the most high profile attorneys of his time, and is remembered as one of the fiercest defense lawyers in American history. He has been represented in both film and television, and there is even a full length play dedicated to the history of his career.
Gerry Spence
Gary L Spence is known as a legend amongst lawyers, with some of his cases being the subject of everything from films to books.  He has received multiple lifetime achievement awards.  His first was the Lifetime Achievement Award from the Consumer Attorney of California, and later he received the lifetime achievement award from the American Association for justice.  One of his famous high profile cases include the Karen Silkwood case, which famously went on as a film starring Meryl Streep called Silkwood.  
Jerry firmly believes in the power of standing up for ordinary people, and is famously known as "the people's lawyer.'  In 2016 Jerry gave a moving TedX talk entitled "Fighting for the People" which was an inspiring take on his passion for practicing law.
He has never lost a criminal trial as a prosecutor or defense lawyer, and has not lost a single civic case since the 1960s. 
The Best of the Best
When faced with criminal charges, clients want to be certain that they have the best available representation. These famous criminal defense lawyers proved that with the talent, relentless passion, and a thorough understanding of the law, even seemingly impossible cases can be won. 
And while many of the attorneys on this list didn't have access to cloud-based tools that automate their firm's operational processes, today's top defense teams certainly do. Powered with the right legal tools like Lawmatics all-in-one CRM, they will do whatever it takes to prove their client's innocence.