What Does It Mean To Be A Woman In Tech? Lawmatics Answers
•
Published on
July 14, 2022
•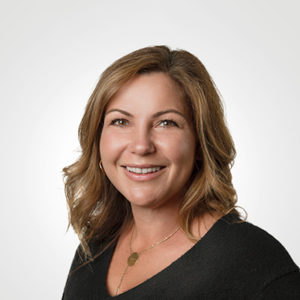 The tech industry embodies innovation, creativity, and revolution.  
And while "tech" can be seen as a broad term that comes with many sub-sectors, all of them come down to the same goal: to make humans stronger, wiser, faster, and more agile than they would be in the absence of these tools.  
So, isn't it wild to think that in our journey towards humanity as a whole through technology, there is predominantly one gender leading the show?   After all, how can we hope to develop and design technology that represents all walks of life if it's not being created by all types of people who will use these products? 
In the male-dominated industry of tech, women are more important than ever—not only to represent a larger user base of tech products but also to provide fresh ideas and greater diversity that can help shape richer ideas.
Because if you develop a product that only consists of one type of person, you run the risk of missing the mark.   
That's why we at Lawmatics are proud to be a diverse team, breaking the mold of technical positions, and in turn developing products that are represented by all kinds of people with varying perspectives — with the goal of creating a product that works for everyone.
We want to do our part in representing the women in tech. So, we've asked our own women team members to share their thoughts on what being a woman in tech means to them.
I love being part of a market that creates innovation for people. I also love interacting with so many intelligent, creative and fun individuals. Being a woman in tech means I can participate in this solution-oriented world, learn and contribute with what I am. This environment is becoming more inclusive and more diverse, so everyone benefits and grows from this opportunity.
— Erika Beaudette, Customer Success Specialist
Being a woman in tech is a learning experience. Not only do you learn so much about tech and the industry itself, but you learn so much about yourself as well. There are challenges women face when coming into a male dominated industry, such as being overlooked due to biases based on gender, race, age, and even appearance. We also have internal challenges we struggle with like confidence or feeling like we need to be more masculine in order to be taken seriously. Although I struggled with some of these internal challenges, I feel stronger now that I have overcome them. This is also why I'm so grateful to be a woman in tech, because I was lucky to find a company that supported me and let me be who I am.
— Val Kirsch, Implementation Team Lead

It's empowering to be a woman in tech, especially in sales. We're flipping the script and showing that we can come into an organization that's predominantly male and provide a fresh outlook, boost productivity, and be successful.
— Rachel Koscil, Sales Development Representative

To be a woman in tech in 2022 means to be mindful of the struggle of women of past generations to make space in all workplaces for future generations of women, while at the same time having confidence in our ability and never losing sight of the fact that our space in these places is well deserved. This also means embodying the ideals of diversity and inclusion that have allowed us our place in these spaces; to be an advocate of other groups who may not be represented fully, not just in the workplace but in all aspects of our lives.
— Mahnoor Mian, Customer Success Team Lead

Being a woman in tech to me means having a positive and diverse impact on the company and industry and empowering other women professionally. I love offering a different perspective and encouraging others to do the same.
— Sarah Bottorff, Senior Vice President

Being a woman in tech means being able to share a different perspective and come up with more solutions to problems. There's no one size fits all approach to problem solving and the solution could be a combination of input that comes from multiple people, regardless of gender!
— Anonymous

B.D.E. = Boss Diva Energy
— Kaia Dobbs, Account Executive

Being a woman in tech in 2022 means working to create a collaborative, diverse and inclusive workplace for everyone. At Lawmatics I love having the ability to work with my team on building a strong network of professionals who support one another, learn and grow together. Everyone working together towards the same common goal while striving to make a positive impact on the organization and tech industry. My hope is that this means working towards a future in which this no longer has to be a question that is asked.
— Monique Padilla, Talent & People Ops Leader