Webinar Recap: Time & Billing Demo
•
Published on
April 28, 2022
•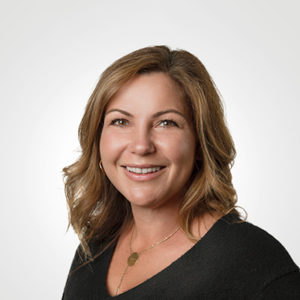 Lawmatics Time and Billing software is officially here! Whether you have an hourly or flat fee structure, our platform doesn't just make tracking time, logging expenses, and invoicing clients easy— it can be a total game changer for your law practice.
Earlier this week Lawmatics CEO, Matt Spiegel hosted a demo webinar with a full tour of the platform's new features. 
For those of you who weren't able to make it, here is a recap of what the webinar covered:
How to Track all of Your Time and Log Expenses
One of the most exciting features of Lawmatics new Time & Billing software is the timer function. Whenever you start a billable activity, simply launch the timer and select an activity type, from a consultation to a phone call. The timer will continue to run in the background until the task is complete, and once completed will be added to your matter's time entry list.
Logging your expenses is equally as simple. It's as easy as clicking on the expenses tab and choosing an item from the drop-down menu and adding the cost accordingly.
How to Generate Invoices Fast, and in Bulk
Easily track all of your unpaid balances due in one simple and condensed view.  From there you can create invoices individually or in bulk by selecting as many as you want and clicking on "create invoice."   
Create invoices with criteria of your choosing from date range to lead attorney, batching however you see fit. 
Once created, adjust your invoice as needed: Add discounts, include balances forwarded, and specify which columns of information you'd like to appear on the final bill, making it easy to bill your way.
How to Manage and Track all Trust Account Fund Transactions
Tracking and reconciling trust account transactions has never been more straightforward.  Whether you want to see a matter-by-matter trust balance or your firm's overall trust balance, you can see it all in one easy-to-read layout giving you total peace of mind.   Paying invoices from trust accounts deduct funds from your overall balance, after which your total trust balance is updated accordingly.
All-new Automations to Make Invoicing even More Seamless
Automations are the core of what we do. Over the next coming weeks, Lawmatics is rolling out a new feature allowing you to automatically bill from the trust account. The instant an invoice is sent, it will automatically be paid from any available balance.
We're also excited to announce that you'll soon be able to automate flat fee invoices, and allow clients to pay invoices directly from a payment link. Doing so will trigger further automations post-payment. Not only will you be able to trigger automations but also create invoices and send them out.  
Note: Digital payment options in Lawmatics will require you to use Lawmatics' own payment processing service, LM Pay. With Lawmatics payments you will receive free ACH, and there are no monthly fees, making credit card processing more affordable for your law firm.
Coming Soon: Payment Plans
Lawmatics users will soon be able to add payment plans to their invoices to bill on a weekly, bi-weekly or monthly cadence. Simply select your preferred cadence, the number of installments, amount billed, and first payment amount — the rest happens behind the scenes.
Coming Soon: Accounting Software Integration
Stay tuned for integration with Quickbooks accounting software which should be available to you over the next coming weeks, helping you keep your books accurate without hassle. 
As you can see we are only scratching the surface of all of the exciting new features that will continue to emerge from Lawmatics' powerful platform.  Stay tuned for more exciting updates!