What Does a Marketing Manager Do in a Law Firm?
•
Published on
July 18, 2023
•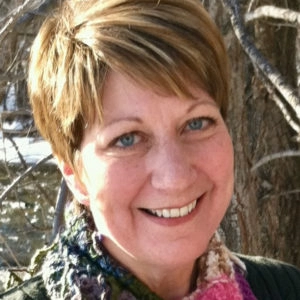 A law firm marketing manager oversees a law firm's promotional efforts, including both traditional and digital strategies. For example, conventional methods might include print, billboard, radio, and television advertising. Digital efforts, on the other hand, involve managing the firm's website, keeping its blog updated, maintaining its social media presence, and overseeing lawyer biographies and other information posted on law firm review sites. Many of these duties can be streamlined through the use of law firm marketing automation, which provides many benefits to law firms and those who direct their marketing efforts.
Do Lawyers Need Marketing?
Yes, lawyers need marketing! Whether a law firm is large or small, marketing is a critical way to bring in new clients and expand the business. A comprehensive law firm marketing plan should include information about marketing goals, target audience, market analysis, competitor evaluation, promotion strategies, and core messaging. A strong marketing manager understands both the firm goals and the benefits of marketing automation, and has the experience to offer or implement strategies to help make goals attainable.
What are the 5 Key Responsibilities of a Marketing Manager?
A marketing manager handles a law firm's communication and business development to make the most efficient use of the budget allocated for marketing and advertising. To accomplish this, the chief duties of a marketing manager typically include:
Directing marketing efforts. A marketing manager understands how to advertise through multiple mediums and is responsible for designing, overseeing, and assessing marketing campaigns.
Planning events. Law firms and attorneys frequently host, attend, or speak at events to draw attention to the firm, connect with local businesses, and engage potential clients.
Interacting with the media. Law firm marketing managers understand how to build a business by working with the media to help shed light on firm activities that may be newsworthy and of interest to those seeking legal representation.
Conducting market research. Understanding a law firm's client base and where to look to grow the business is critical. Marketing managers are responsible for analyzing market trends, conducting research on competitors, and increasing brand awareness. They frequently rely on visual reporting and analytics to make data-driven decisions and measure progress toward long-term goals.
Interacting with colleagues. Marketing managers collaborate with colleagues to generate client interest and often oversee the communications between a law firm and its client base.
Effective marketing managers know that their job entails more than just advertising. They must "sell the firm" to potential clients to develop the business and free up attorneys to handle substantive legal work.
What Does a Marketing Manager Do On a Daily Basis?
Marketing managers oversee all law firm marketing campaigns on a daily basis. To accomplish this, they must schedule and attend meetings, brainstorm ideas for new campaigns, coordinate with the sales team and other departments to produce effective strategies, stay within their allocated budgets, and monitor the success of their efforts – an arguably demanding position to be in.
However, when law firm marketing managers utilize automation software to capture incoming leads, they can increase efficiency and boost conversion rates. Rather than personally addressing each lead at every stage, automation technology allows them to set up custom templates and let the software do the heavy lifting. Marketing automation allows marketing professionals to create, schedule, and send automated client communications to improve organization, streamline workflow, and account for every detail from lead to conversion.
Some of the marketing tasks that can be performed through automation include:
Marketing automation concentrates on leads by nurturing and engaging them at every step of the client journey. Often a simple follow-up or reminder is all it takes to stay on the minds of prospects. Lawmatics marketing automation software allows law firm marketing managers to put the leg work of marketing efforts on autopilot to drive firm growth while attorneys stay focused on clients.
Are you ready to give your marketing manager the tools to win more business and impress clients? Sign up for a product demo today.