What Does CRM Stand For in Law?
•
Published on
February 15, 2023
•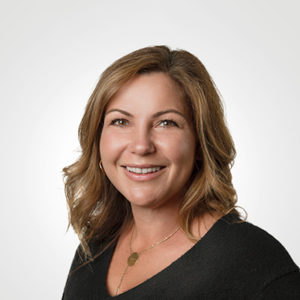 What does CRM stand for?
For any legal professionals asking themselves if CRM is a word, the answer is simple, really. CRM is a commonly used acronym in the business world that stands for "Customer Relationship Management." In the context of the legal industry, an attorney CRM software refers to software used by law firms to manage and analyze customer interactions and data throughout the customer lifecycle. This includes marketing automation, contact management, sales management, and client intake. The goal of using a CRM in the legal industry is to improve customer engagement, streamline processes, and increase sales and profitability.  Let's dive into the meaning and purpose of the three letters that have become a staple in the legal industry lexicon.
What is a CRM and how does it work in the legal field?
Law firms have to manage a large volume of client data, and keeping track of all this information manually can be a time-consuming and error-prone process. Enter legal CRM software. A CRM system helps law firms to manage this data in a centralized and organized manner, making it easy for them to access and use it to improve their customer engagement and business processes.
Using this software, the customer relationship management process in the legal industry involves the following steps:
Marketing Automation:

CRMs help law firms to generate leads by automating their marketing campaigns, such as social media marketing, and tracking their effectiveness. This enables law firms to attract and reach out to potential clients in order to convert them into customers.

Contact Management:

CRMs help law firms to manage their contact information, including client information, leads, and customer interactions. This makes it easy for law firms to keep track of their customers and reach out to them when needed.

Sales Management:

CRMs help law firms to manage their sales pipeline, including the tracking of opportunities, quotes, and sales activities. This enables law firms to close deals faster and improve their sales performance.

Client Intake:

CRMs help law firms conduct efficient and effective client intake by automating intake forms, document requests, and organizing client information for future engagement.
What is the importance of a CRM in the legal industry?
The role of customer relationship management (CRM) in the legal industry is more than just about keeping track of clients and their cases. With the right CRM system in place, law firms can achieve a number of important business goals. The importance of customer relationship management lies in its ability to help firms become more efficient and ultimately grow their business. By using CRM, law firms can better understand their clients' needs, provide white glove customer service, increase sales and profitability, and even predict future business trends. The end result is increased customer satisfaction and a more successful and profitable law firm.
But it's not enough for law firms to procure a generic CRM. Legal specific CRM provides a centralized platform designed to meet the unique needs and requirements of the legal industry — one of which is client intake.
How does a CRM help law firms with client intake?
The client intake process is one of the most critical steps in the legal industry, as it sets the foundation for a successful client relationship. By automating and streamlining the client intake process, law firms can improve their customer engagement and increase their overall efficiency. 
Here's how CRM can help law firms handle the client intake process:
Automating Client Intake Forms:

CRM software allows law firms to automate client intake forms, making the process faster and more efficient. With digital forms, clients can complete the intake process from anywhere and at any time, eliminating the need for manual processing and reducing the risk of errors.

Organizing Client Information:

CRM software helps law firms organize client information in a centralized database, making it easier to access and manage. This central repository of client data can be used to track client interactions, monitor progress, and make informed decisions about future engagement.

Tracking Client Interactions:

CRM software allows law firms to track client interactions, from initial contact to final resolution. This data helps law firms understand their clients' needs and preferences, allowing them to provide better customer service and increase customer satisfaction.

Improving Communication with Clients:

CRM software provides a platform for law firms to communicate with clients in a more organized and effective manner. With tools such as email and text messaging, law firms can keep clients informed and engaged, improving customer loyalty and retention.
What are the CRM Software Options for Law Firms?
There are limited CRM software options available for law firms, including free and paid options. Lawmatics is among the best CRM for law firms. Lawmatics is a CRM specifically designed for the legal industry and offers a range of features, including lead generation, contact management, sales management, customer service, and technical support. 
Lawmatics legal CRM elevates the client experience with automated processes, customizable digital intake forms, email workflows, advanced custom fields, document request templates, e-signature capability, and more. To learn more about how Lawmatics can help your firm's process run smoothly, request a demo today.