What is Legal Project Management?
•
Published on
April 19, 2022
•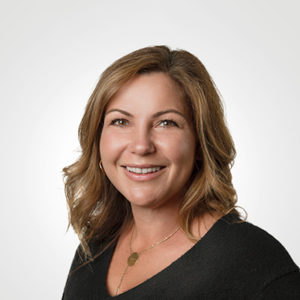 Although some might describe legal project management as a fad, more and more law firms are starting to recognize it as an indispensable business function for increasing your law firm's all-around performance.
So what is it?
Legal project management, also known as LPM, defines the framework of a matter early on, solidifying what everyone can expect throughout the client journey. It involves planning out the entire legal matter using any information initially on hand with the goal of staying on schedule, staying within your budget, and ultimately evaluating how well the plan was carried out from both the lawyer's perspective and that of the client.
The 4 Elements of Legal Project Management
1

.

Define your plan
The first step to managing a new project — or an end-to-end process for your matters in this instance — is defining what you've set out to do. All projects require a beginning, a middle and an end. So it helps to envision and define exactly what it is that you hope to achieve. Be as specific as you can so that you know exactly what it is you want to do, why you want to do it, how you plan on executing, and any challenges that may arise along the way.
2

.

Identify project requirements
In the legal world, efficiency is paramount to staying competitive. Once you've defined your project, answer the following questions to help keep everything on track and members of your staff accountable:
– What action items are involved in getting this done?

– What are the deliverables for each action item?

– What are the deadlines for each deliverable?

– What is the order of priority of all action items?

– What is the total allocated budget for expenses?

– What are the possible outcomes for each action item and the project as a whole?
Doing this will help you nail down the project scope and inform who to charge with managing everything from start to finish.
3

.

Appointing a project manager
Although it's not necessarily a must, it's certainly a plus to appoint someone on your staff as your law firm's legal project manager. Qualifications for said project manager should be a thorough understanding of your legal team's dynamics in that that appointee is capable of delegating the right projects to the right people per their bandwidth and skills. This ensures that your project isn't merely completed on time but executed as efficiently as possible.
Once appointed, your project manager will keep your team more disciplined and encourage a unified, systematic execution of matter management, while allowing for process improvement. They should not only act as a point of contact for members of the team, but also keep track of deliverables, manage the allocated budget, and prioritize task importance for operations.
4

.

Evaluation
Once you've mapped out your process of handling matters/projects from beginning to end, it's time to execute. Following completion, project management principles encourage an assessment of how the process went compared to expectations.
Gather your team and ask the following questions:
What could go smoother next time?
Where do you see room for continuous improvement in your execution or project management skills?
How can you make the process go even faster in the future?
Feedback collected based on these questions will help you improve your internal workflows, client experiences and give you a better sense of what to anticipate the next time.
Tips for Legal Project Management
Prioritize time management in your matters

Time is money yadda yadda yadda… you know the saying. Whether it's your onboarding process or generating documents, it's important that you stay accountable for every minute that passes throughout the course of a matter. Stay on top of your time, and manage it wisely; the foundation of legal project management is greater efficiency.

Create a roadmap of how much time you think that each action item and workflow in the matter should take. Prioritizing your timeline upfront will eliminate common bottlenecks, and help you avoid rework and delays.
Use the right tools

Using a cloud-based solution is the best way to manage all projects (or matters) of your firm in one single location. Whether you need to access case details, manage your contacts, send/receive important documents, or communicate and collaborate with clients, a software solution with anywhere, anytime access may be the answer.

The latest trends report shows that growing firms are 46% more likely to use client intake and CRM solutions, so if growth is a priority, the right tools for legal project/matter management are a must.
Effectively communicate with fellow staff

In the absence of effective communication, your staff has no idea who should be working on which task, you find yourself with scattered documents, delayed follow-ups, mixed-up dates, and missed deadlines. When you have multiple people accessing a case in your law firm, from lawyers to paralegals to legal assistants to office managers, it's critical that everyone is on the same page about what steps need to be taken next on a matter.

Effective communication principles include:
Concise language
Positive interactions
Timely responses
Effective tools for sharing important dates and client details
A CRM is your all-in-one storehouse with all the information everyone on your team requires for matter details. From all client communications to important documents, to upcoming dates, a CRM is a centralized platform that ticks off each box as you go.
Know your strengths and weaknesses

The overall success of any legal work project plan ultimately relies on the success of your team as a whole. Your project manager should have a clear understanding of all of your team's strengths and weaknesses so they can delegate as needed. From attention to detail, to IT skills, to a flair for personal interaction, assigning the right element to the right team member will significantly affect your overall delivery during a matter.

For instance, attorneys and paralegals shouldn't be touching anything marketing related when on a deadline, whereas office assistants shouldn't be dedicating time to tasks that can be easily automated in a pinch. If you can manage to tap into the strengths of every one of your staff members then you'll not only see your efficiency skyrocket, but you'll find your overall team morale will increase.
Assess and make improvements wherever necessary

Setting goals alone isn't enough to ensure that you'll reach them. Data can help you pinpoint which activities are yielding the results you want, and where you need more work. Tracking your goals is made simple by running reports with law firm reporting software. Law reporting software can track KPIs like:
Number of billable hours
Number of open matters
Monthly revenue billed, vs collected
Individual staff productivity and more
Knowing internal analytics such as these make it simple to reach your objectives.
Lawmatics CRM and client intake software comes with powerful reporting software built in, so you don't have to use multiple programs to get the information you need.
The data is presented in an easy to read format with personalized insights into how well your current strategies are working, giving you a better understanding of your performance as a whole. Visual reporting runs reports on key metrics to help measure how close your law firm is to where it wants to be in a way that's easy to digest.
Benefits of Effective Project Management
Better planning

When you can manage to map out an execution plan, it makes it much easier to accomplish. With a plan set in place, you have greater predictability overall of what to expect, and how long each process will take to achieve. Above all, you can plan for and anticipate any risks and issues that could come up along the way.
Smoother processes

Planning things out, and monitoring each step as you go means a smoother process overall. Standardizing how you run things in your law firm is the best way to ensure that nothing slips through the cracks, and no important steps get missed.
Less time wasted

Setting deadlines, goals, and planning for the future means less time squandered spreading your energy out in multiple places. When you start valuing time the same as you value revenue, you realize how important it is to stay accountable for each minute of your day. Planning, anticipating, and implementing new initiatives means making the most out of every second.
Happier clients

When you implement legal technology like Lawmatics that tracks every stage of the client process, ensures you stay on top of your most important deadlines, dates, and communications, and better anticipates your costs, you increase your overall client satisfaction. By delivering a consistent, effortless, and modern approach to delivering legal services, your clients will give you raving reviews, and refer you to their friends and family.
Accountability

Staying on top of your most important tasks means remaining accountable for what's working and what's not to become closer to your goals. When each member of your project has their duties clearly defined, it becomes easy to measure who completed their assigned tasks and who did not.

Accountability ultimately differs from responsibility since the completion of tasks aren't just reliant on staff members— they additionally ultimately bear any consequences of failing to carry out tasks. In short, by assuming accountability, you reduce your chances of missing important deadlines and goals and as such boost your overall performance.
Money saved

Lawyers who standardize their processes are able to budget more effectively — plain and simple. The end result is more budget that you can apply to your payroll and overhead. The more efficient your processes, the less time is spent spinning your wheels, and more time taking on more clients and increasing your revenue.
Grow Your Law Firm With Lawmatics
Recent studies show that implementing law project management into their law firms improves client communication, reduces the chance of unpleasant surprises, and promises delivering more matters on time and within their budgets. Ultimately, you keep your law firm on track, and exceed your client expectations by standardizing your operations in the most efficient way possible
If you're ready to start introducing legal project management into your law firm, then Lawmatics all in one legal CRM, legal client intake software, and marketing automation solution can help. Sign up for a free product demo today!
Sources Cited
Clio, 2021 Legal Trends Report, 2021
Susan Lambreth, The Latest Trends and Data Points on Legal Project Management, March 2, 2022