What Is the Most Common Use of Marketing Automation?
•
Published on
May 18, 2023
•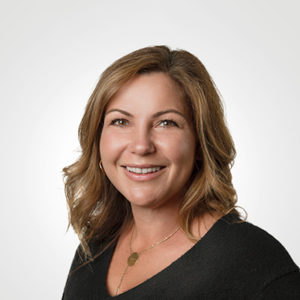 Imagine a world where robots take care of the mundane day-to-day activities, like vacuuming or making dinner, just like in the old episodes of The Jetsons. While it may have seemed like a futuristic, infeasible fantasy at the time, the future is closer than we think.
Although we may not yet have robots preparing our meals, we do have the next best thing: marketing automation. Despite being around for a while, marketing automation is rapidly gaining popularity, and for good reason. With digital marketing on the rise, automation is the ideal solution for businesses seeking to streamline their processes and improve their overall efficiency.
By automating repetitive tasks that would otherwise take up valuable time, businesses, such as law firms, can focus their attention on more revenue-generating activities. But what are the most common uses of marketing automation? What are some marketing automation examples? More specifically, why do people need law firm marketing automation? Let's dive in.
Which Industries Use Marketing Automation?
Regardless of your industry, time is frequently cited as a luxury that one can never have enough of, so automated processes are the go-to to maximize your productivity. For this reason, automation software is more and more ubiquitous across the board, with some experts estimating that the automation software market will grow by an average of 9.8% per year over the next four years. Yet some industries rely on marketing automation more heavily than others— the legal industry being one of the top on the list.
A recent legal trends report revealed that only 53% of lawyers are confident running the business side of their firm. This is understandable considering that lawyers went to school to learn how to practice law— not run a business. By harnessing the power of automation, busy lawyers looking to lighten up their load can delegate the marketing aspect of running a law firm to automation, and focus their efforts on what they were trained to do— practice law. 
​​Other top industries that rely on marketing automation include:
Online Retailers

Online retailers have a substantial number of customers to keep track of and market to. Marketing automation helps them customize the customer experience and target new and existing customers with personalized recommendations.
B2B Companies

With the help of marketing automation B2B companies can target decision-makers in their target demographic and nurture their leads via targeted communications. In addition, lead scoring plays a role in determining whether or not a lead is qualified, thus contributing to increased conversions. Besides lead scoring, other B2B marketing automation examples include: 
Email marketing automation

Social media marketing automation

Audience segmentation 

Retargeting

Analytics and reporting
Healthcare

Healthcare organizations benefit from marketing automation by keeping patients up to date with the latest health education content as well as appointment reminders, encouraging patient engagement, and ultimately streamlining their communications.
Educational Institutions

Educational institutions use marketing automation to automate the entire admissions process and also recruit students by sending out targeted communications to prospective leads.
Hotels

Hotels, resorts, and cruises use marketing automation to personalize and automate their guests' experience. From all pre-arrival communications, to following up post stay, marketing automation simplifies communication and keeps everything organized.
Financial Institutions

Financial institutions make their lives easier by using marketing automation to market their services to specific groups of people based on their particular demographics such as income bracket, profession, or geographic location. With so many customers and leads to interact with, automation technology makes marketing simple.
What is an example of marketing automation in the Legal Industry?
With so many moving parts in a law firm, marketing often takes a back seat for busy lawyers knee deep in legal work.  
Yet marketing is an essential part of finding new clients. For this reason, implementing marketing automation can be a powerful solution for increasing your revenue without sacrificing time.  
Here are some marketing automation tools examples that can be used in the legal industry.
Personalized Follow Ups

Manually following up with everyone that calls your firm or fills out a client intake form is extremely time consuming. Automatic follow-ups with a personalized touch will engage your clients from day one, establishing trust and making them feel valued. 

You can personalize automated follow-ups by using merge fields into outgoing communications, which will insert the recipient's name into the email making them feel like you're talking directly to them. In other words each lead is taken from one stage to the next without you having to do a thing.
Onboarding

Most lawyers can agree that onboarding is easily one of the most tedious processes of running a law firm. Automation can help take the headache out of prospect qualification and onboarding by getting it done in a fraction of the time.  Automated emails can welcome your new clients with a client intake form and provide them with all of the necessary information that they'll need about your law firm and what they can expect throughout the client journey.  
Automated Text Messaging

Since not everyone's form of communication is the same, automated text messages are a terrific way to market and send out important reminders. Texting allows you to communicate with your clients in a convenient and natural way. Marketing automation software like Lawmatics, allows you personalize your text messages for each contact thanks to merge fields, which avoids a "mass SMS" feel.
Appointment Scheduling

Instead of losing time playing phone tag or email ping pong trying to find a time that works for both you and your client, automated appointment scheduling allows them to book their own appointments themselves. What's more, once they booked their appointment automated appointment reminders will go out significantly reducing your chance of no shows and saving everyone time.
Email Campaigns

With marketing automation you can create a marketing campaign that delivers the right message to the right person exactly when it needs to go out. Features like drip email marketing send out emails that go out based on triggers of your choice whether someone first contacts your firm, or signs up for your newsletter.  

Audience segmentation software helps you create multiple campaigns that are individually targeted to different groups based on their different criteria such as case type, location or stage of the client journey.  

In other words, instead of sending out a general all-in-one marketing campaign, you can fine tune your marketing efforts that trigger unique groups of people therefore yielding better results.
What are Marketing Automation requirements?
Choosing the right marketing automation tool for your law firm won't just help you automate the repetitive day-to-day tasks that it takes to keep things going, but it can also improve your overall productivity and marketing effectiveness.  
However, not all marketing automation tools are created equal. You want to make sure that the right marketing automation tool you choose doesn't just have the right features, but also integrates easily other software programs in your tech stack. 
Some of the most popular marketing automation platforms include:
Hubspot

HubSpot is one of the more popular marketing automation companies with plenty of tools available to run inbound marketing campaigns and streamline your routine marketing tasks.
Marketo

Marketo is one of the fastest growing marketing automation platforms worldwide. It is geared towards B2B companies with the intention of engaging and moving leads through the sales funnel to help them grow. 
Pardot

Pardot is a popular choice amongst B2B companies for automating common day-to-day tasks like digital marketing campaigns and tracking customer behavior.
Salesforce

Salesforce helps businesses build and manage email campaigns, craft social media personas, and offers automated text messaging to engage customers.
ActiveCampaign

Active campaign is consistently one of the most popular automated marketing software with customized and automated communications that go out exactly when they need to. 
Lawmatics

As a lawyer, it helps to have an industry specific marketing automation software that integrates directly with other legal software you use in your law firm.

For this reason, Lawmatics is the best all-in-one solution made for lawyers by lawyers. Law firms looking to automate their marketing and free up their time so they can focus on the growth of their business without having to juggle multiple softwares will love the simplicity that Lawmatics has to offer. Lawmatics integrates with softwares that you likely already use in your practice such as:
Clio

MyCase

Zapier

Rocket Matter

Practice Panther

LawPay

Filevine

CallRail

RingCentral      

Smokeball

Zoom

Kenect
What's more, Lawmatics offers an open API developer platform to build integrations yourself. 
Unlike some marketing automation softwares, Lawmatics is entirely customizable. You can set up your marketing messages to go out on whatever triggers you choose with easy step-by-step templates that are easy to understand.
Lawmatics Core Marketing Automation Features:
Marketing Audience Segmentation

Email Workflows

Automated Text Messaging

Drip Email Marketing

Analytics 
Lawmatics – the best all in one software made for lawyers by lawyers
Since Lawmatics is an all in one Legal client intake, law practice CRM, digital marketing automation, legal billing, document management, all in one easy-to-use law practice software, your clients will receive automated marketing messages based on where they are in the client journey without having to manually track where they are. Their contact information is stored in your CRM, making it easy to plug directly into your marketing communications. 
Not only can you easily connect with new clients, but re-engage with past clients. Are you ready to see how Lawmatics can help you take your marketing to the next level with the power of automation? Sign up for a free demo today!